The government had already approved stage one of such a network, so the Secretary of the U.S. Air Force approached the U.S. Secretary of Defense and requested that the second phase was expedited.
After the Korean War had been raging for a month, the need for a permanent network of radar stations became more urgent.
The Secretary of Defense approved this request on July 21, 1950, after which the Engineering Corps began construction. The second phase consisted of 28 stations, including the Boron station, which was built in early 1952.
Initially, the site seven miles northeast of Boron, California, was called Atolia AFS, but on December 1, 1953, it was officially named after the nearby city. The 750th Aircraft Control and Warning Squadron was assigned there, its main function to intercept intruder aircraft picked up on the radar.
On May 1, 1961, the command squadron was renamed the Radar Squadron – SAGE after the Boron Airforce Base became part of the Semi Automatic Ground Environment system, a collection of networked computers that coordinated readings to provide a unified image of airspace.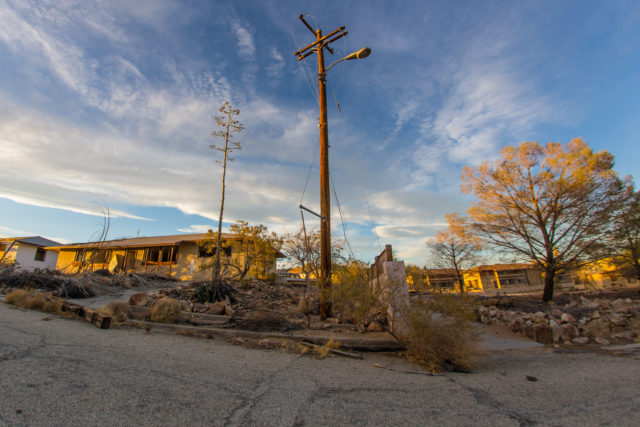 In 1965, the search radar was upgraded to the AN/FPS-20 model, which is still in use today as part of the Joint Surveillance System (JSS) which coordinates the airspace defense of America.
In the summer of 1975, the squadron was inactivated and the station was decommissioned. The Federal Aviation Authority continued to use a section of the site for its JSS activities, but the rest of Boron station was turned into a federal prison four years later, in March 1979.
The prison could accommodate 540 prisoners, and an additional 25 units were built on the site for prison staff. There were also industrial buildings there where prisoners would work on assembling military vehicles and repairing forklifts for the army.
What is quite interesting about Boron prison was that there was virtually no security. There was no outer fence, no door locks, and no guard towers. The reasoning behind this was that the prison's remote location was enough security, although there were still some prisoners who attempted escape – and some who succeeded.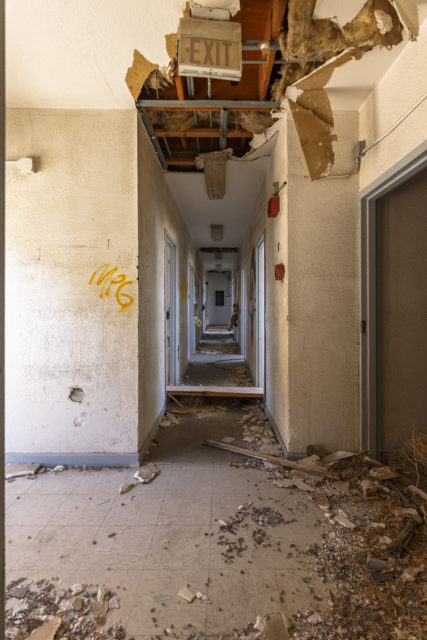 The Boron Federal Prison Camp was closed in April 2000 because it was affected by budget cuts. In 2018, the prison side of the site was completely demolished, leaving only the FAA section functioning.
Today, there are many dilapidated buildings at this location. However, despite not hosting an active prison, this site is still owned by the Federal Bureau of Prisons. Entry is strictly prohibited to those who don't have legal permission to be there. Anyone caught trespassing will face a fine or criminal prosecution.
Many thanks to Kevin Key for such beautiful photographs of this abandoned prison and former military site. You should check his other stunning photographs of different locations on his photography page via this link.