In Croatian, "Goli Otok" means Bare Island, and this uninhabited island was once used as a political prison with brutal living conditions.
The inmates were only men since Sveti Grur, an island two miles away, served as a women-only prison. You can read our separate article about Sveti Grur here.
With an area of 1.7 square miles, Goli Otok is located in the northern Adriatic Sea and belonged to Croatia when it was part of Yugoslavia. The island got its name because no one ever lived there, and there was hardly any vegetation.
No locals ever settled there since the climate made agriculture impossible. Vegetation does not really grow due to strong winds in winter and very hot summers. But shepherds would occasionally take their sheep there to graze.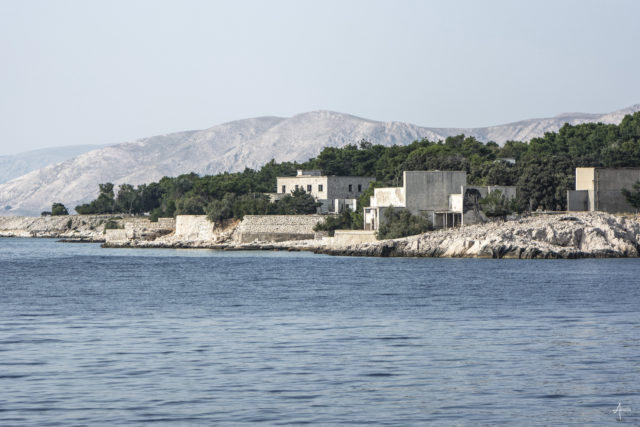 Penitentiary Camp 1948-1956
Prisoners were first brought to the uninhabited island in the 20th century. Russian prisoners of war, captured on the Eastern Front during World War I, were sent to Goli Otok by Austria-Hungary.
Then, in 1948, Goli Otok was turned into a high-security and top-secret political prison and labor camp. The prison was run by the People's Federal Republic of Yugoslavia. It eventually became known as the Croatian Alcatraz due to its almost inaccessible location.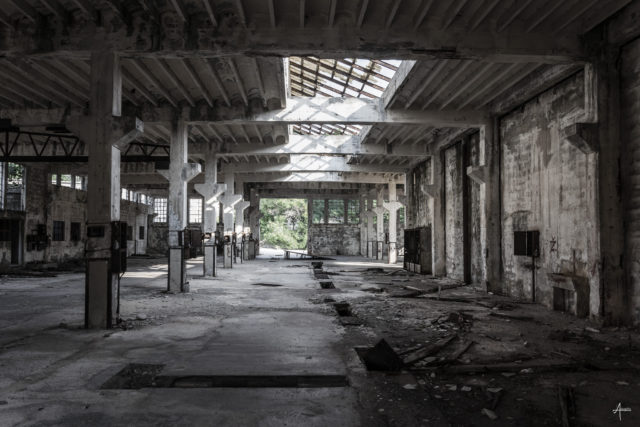 At that time, the supreme leader of Yugoslavia was Josip Broz Tito. Before the outbreak of the Cold War, Tito abruptly renounced communism and severed the country's ties with the Soviet Union.
Following the split from the USSR, Tito and his government were paranoid that there were Stalinist enemies "within." The regime set up Cominform, the Communist Information Bureau, to root out such enemies. There were mass arrests of those considered to be supporters of Stalin.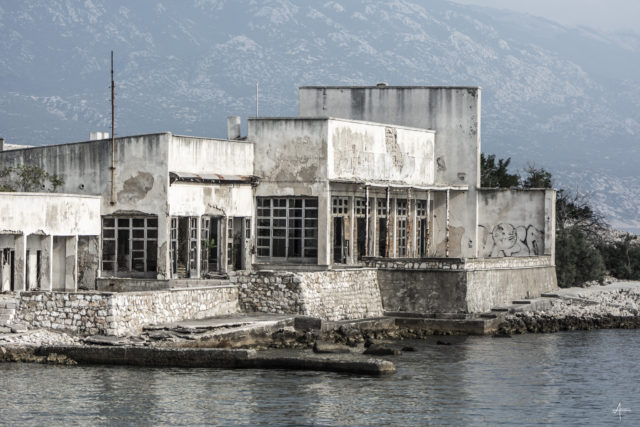 The prisons on Goli Otok and Sveti Grgur belonged to the People's Federal Republic of Yugoslavia. You can read more about the women's prison in our article here.
There were approximately 16,000 political prisoners detained on Goli Otok during the prison's lifetime. There were also prisoners who had been sent to the island to serve simple criminal sentences. Many of the criminal prisoners did not leave with their lives.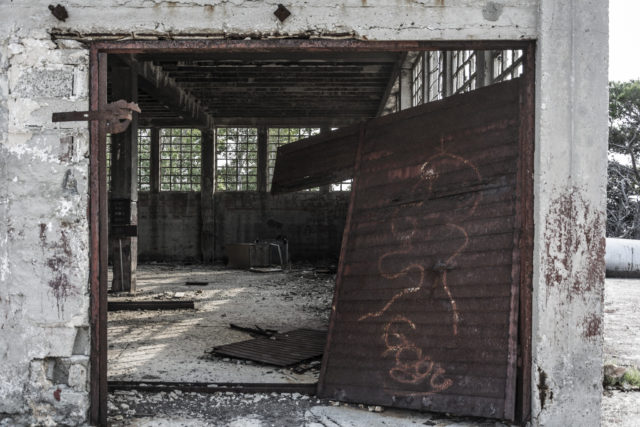 All prisoners were forced to work in the quarry as well as pottery and carpentry workshops. Furniture, snuff boxes, and ceramic tiles were some of the items the prisoners produced. The men were forced to work in all weathers, during both frosty winters with icy winds and the summer heat, which could reach as high as 40 °C (104 °F).
Despite being as brutal and uncompromising as Nazi concentration camps, those in charge wanted to convince the inmates and others that what they were doing was morally and politically "re-educating the prisoners."
Such re-education took the brutal form of physical beatings, but subtler methods of persuasion were also employed, such as allowing the prisoners to put on plays and concerts.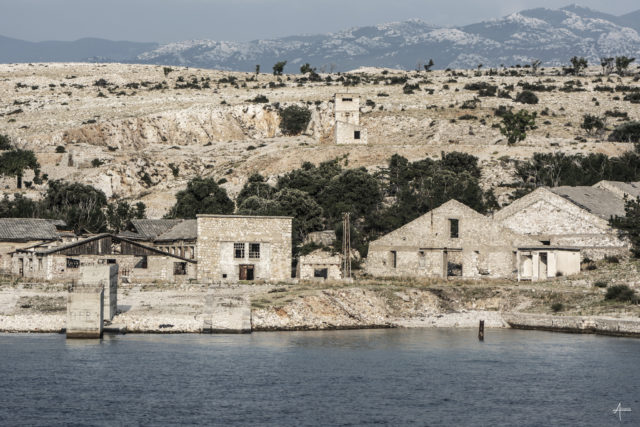 Many prisoners were subjected to mental and physical mistreatment not only from the guards but from other prisoners too. There weren't that many guards at Goli Otok, so the prisoners were encouraged to form a hierarchical society. Those at the top were allowed to beat and abuse those lower down the hierarchy.
The prison became infamous for prisoners losing their lives. Between 400-600 prisoners didn't make it to the end of their sentences, although some sources suggest that the number could be as high as 1,000 men. The reasons for such fatalities were varied and included executions, hard labor, and various diseases.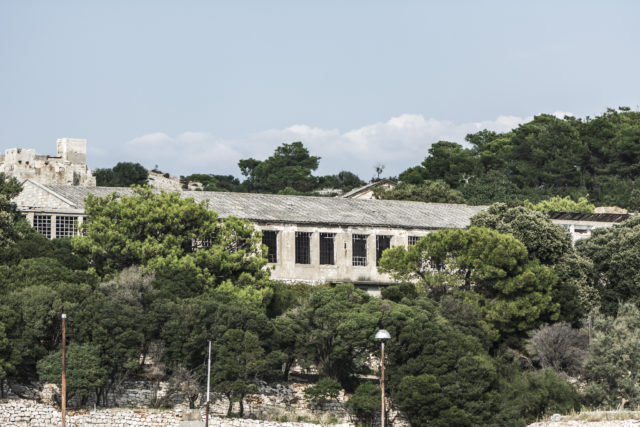 Closure, memoirs, and historical accounts
With Stalin's passing in 1953, relations between the USSR and Yugoslavia began to improve. After these international relations were finally normalized, the prison was taken over by the People's Republic of Croatia.
In 1956, the prison was transformed into a regular prison, as the need to incarcerate political prisoners disappeared. However, the prison remained top secret and was a taboo subject. It was finally closed down in December 1988 and then abandoned a year later.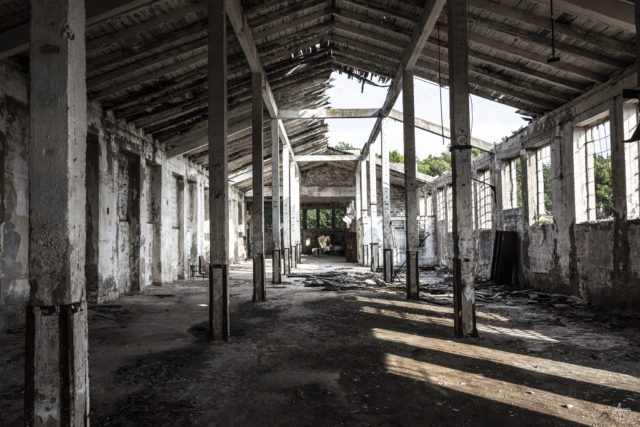 Many of the former prisoners wrote memoirs about their experiences on the island. After the passing of the Croatian leader, Josip Tito, these memoirs began to be published and became quite popular.
For example, the bestselling novel Tren ("Moment") was written in 1979 and went on to become a bestseller. The novel was written by Antonije Isakovic, who released it immediately after Tito's passing in 1980.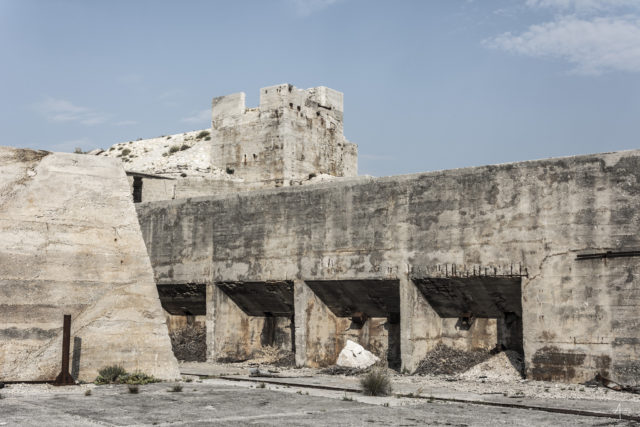 As a result, the island has remained abandoned since 1989, with crumbling structures dotting the landscape.
The files of the Yugoslav State Security Administration have recently become available to the public. Various historians are using such files to reconstruct what happened on Goli Otok and the fates of those imprisoned there.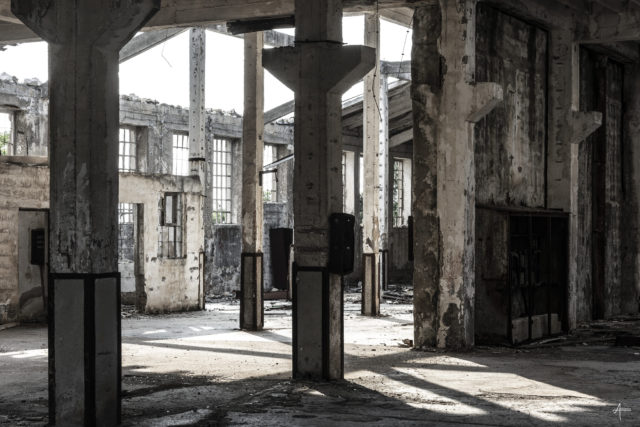 One such historian is Martin Previšić, who noted that there were many memoirs and recollections of Goli Otok, but little in the way of historical accounts. As well as looking through official files, he spoke to around 30 former inmates.
In 2019, Previšić published a book entitled Povijest Golog otoka (History of Goli Otok), which details his research about the prison.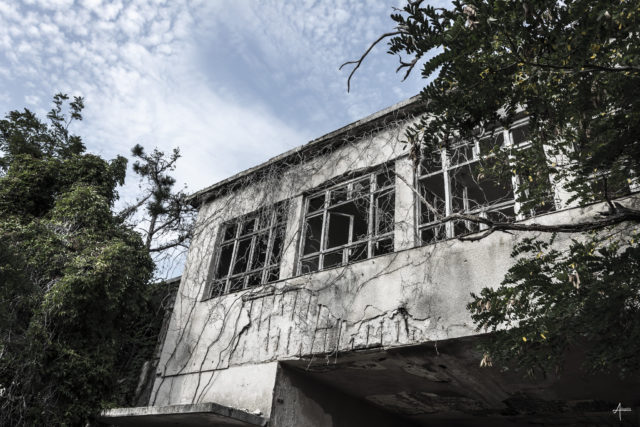 The place that once incarcerated men in abject misery and is considered to be the gulag of Yugoslavia has now become a draw to tourists and lovers of abandoned places. Excursions to the island are offered by travel agencies, setting off from the nearby islands of Krk and Rab.
There are various organizations that would like to see more information on the island about Goli Otok's history. In particular, the Berlage Institute from the Netherlands and the Association of Croatian Architects would like to erect a memorial center on the island.
The gorgeous images of Goli Otok were taken by the talented photographer – Almer Steegstra. Almer kindly gave us his permission to share these pictures. There is a substantial collection of amazing works on his Flickr account, which you should definitely check out. Almer loves traveling, shooting landscapes, architecture, and also sharing his experiences.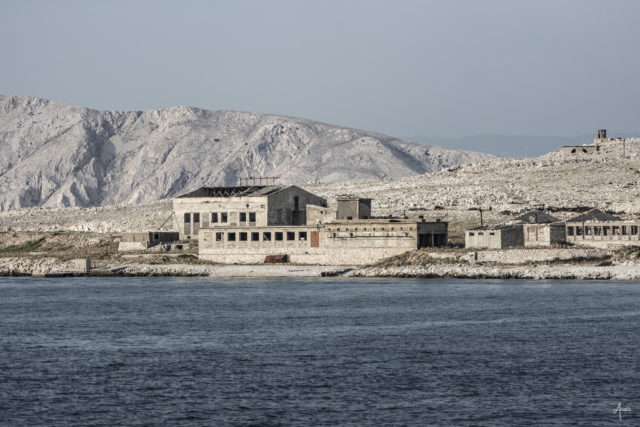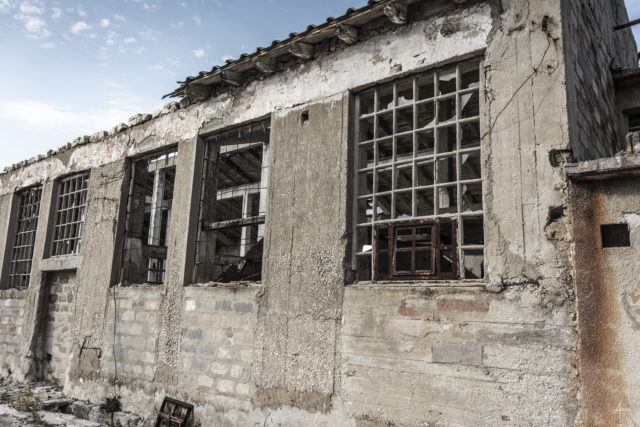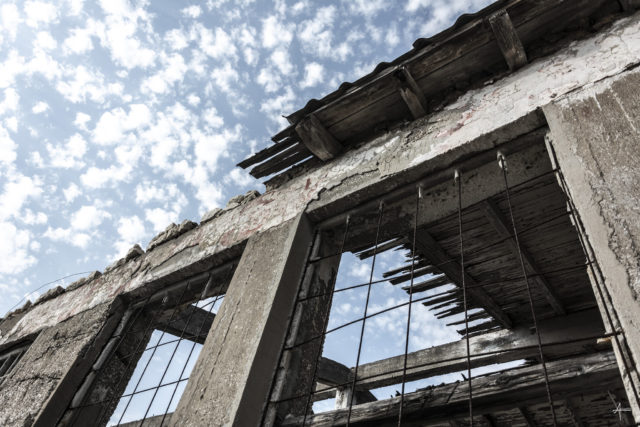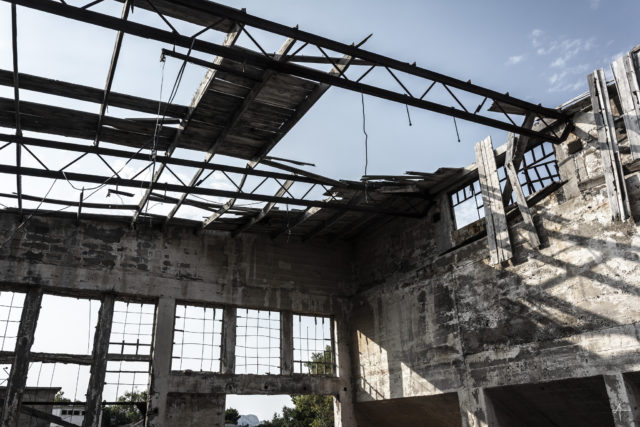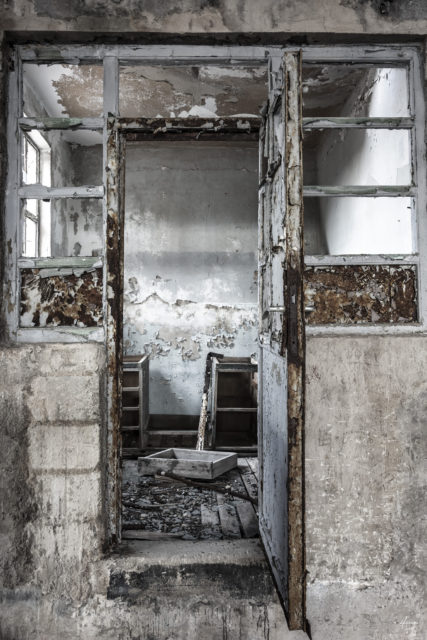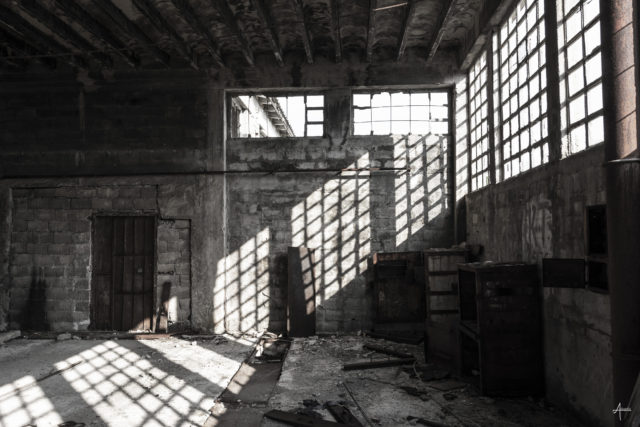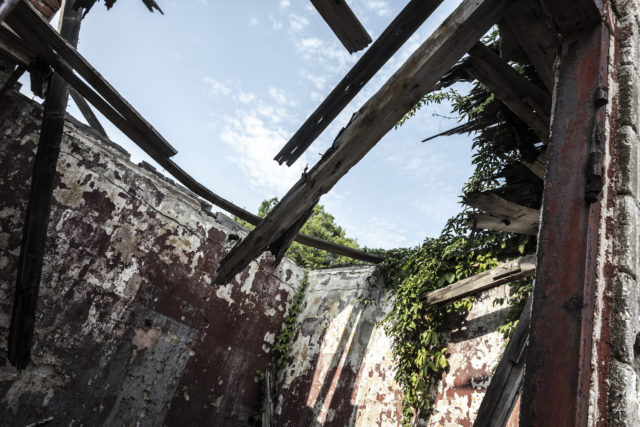 Another Article From Us: Derelict Soviet Nuclear Base Near Vogelsang in Germany