Located in Mount Plješevica, along the border of Croatia and Bosnia & Herzegovina, is the abandoned Željava Airbase. Once considered indestructible, it suffered severe damage during the Croatian War of Independence. It has since become a tourist attraction, albeit a dangerous one.
Decades-long construction
Construction on Željava Airbase began in 1948, although cement wasn't officially poured until 1957. The decision to build it in Mount Plješevica was inspired by the mountain hangars used by the Swedish Göta Air Force Wing, and it was part of a series of military installations constructed under the "Objekat" project.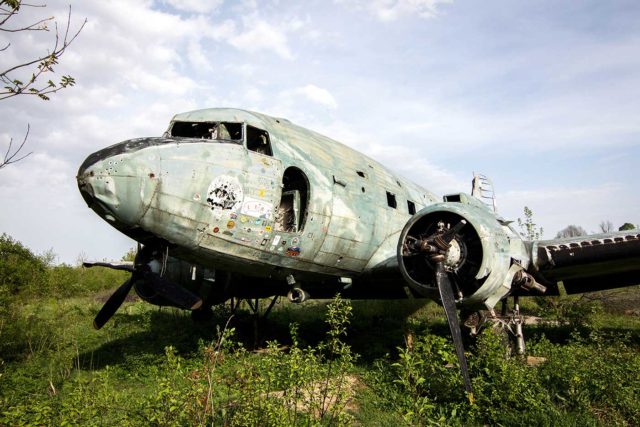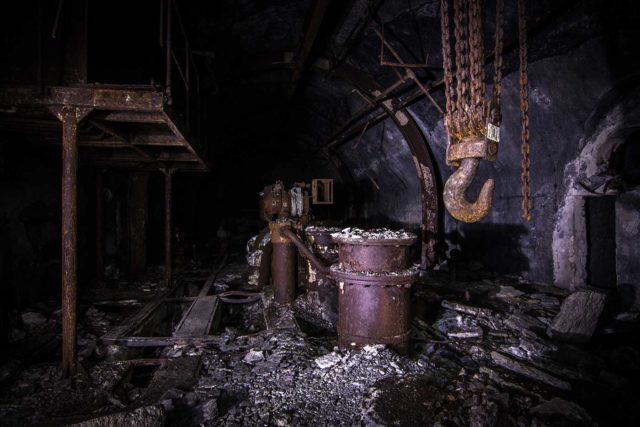 The aim of the Defense Ministry was to have the facility withstand a direct hit from a 20-kiloton nuclear bomb – one with the same force as Fat Man, the atomic bomb dropped by the U.S. on Nagasaki. To construct the base, the government needed a lot of money, to the tune of $6 billion. It obtained a portion of the necessary funds from the World Bank, which believed they were investing in the construction of new highways.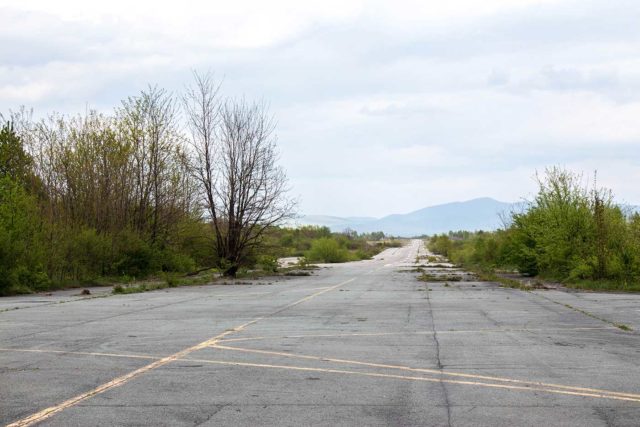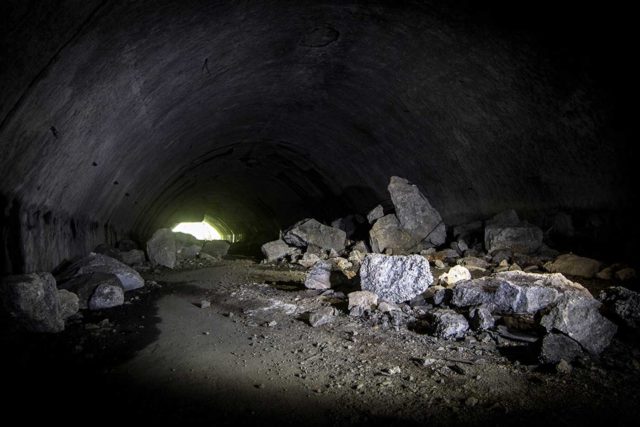 Construction was officially completed in 1968.
A vast, mountainous structure
Željava Airbase, also known as "Objekat 505" or the "KLEK" complex, was a complex of 3.5 kilometer-long tunnels and galleries, measuring 16 meters wide and up to 12 meters in height. It was protected by four entrances secured with 100-ton pressurized blast doors that could be sealed in an emergency.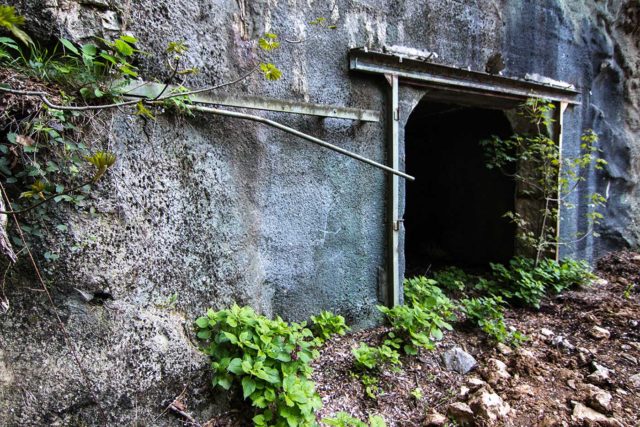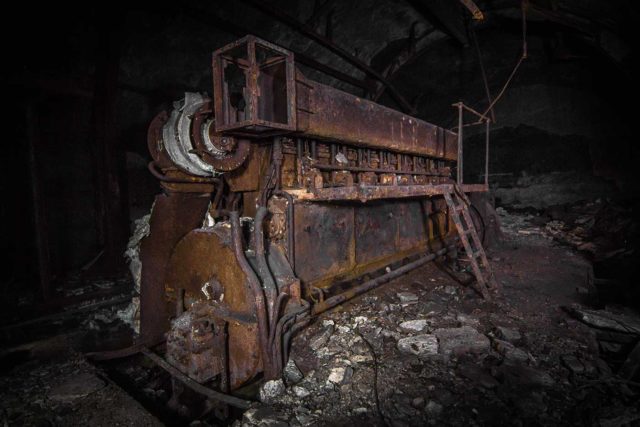 Three of its entrances were large enough to shuttle aircraft through. This was imperative, as the airbase housed up to 60 different craft, including MiG-21s, Douglas C-47s, F-84 Thunderjets, and two Quick Reaction Alert aircraft. They were brought in and out of the base via five runways.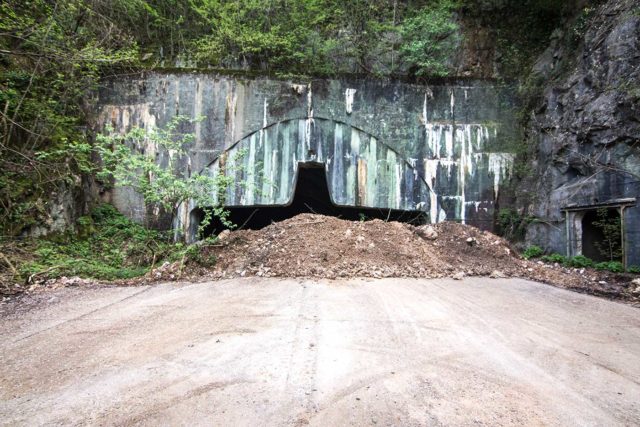 Željava Airbase was built to be completely self-sufficient. It had two oil-burning generators and two power plants, with aircraft fuel delivered to the base from Bihać via a 20-kilometer pipe. Up to 1,000 personnel could be housed in the mountain, which was equipped with crew quarters and a mess hall, and there was enough ammunition and supplies to last 30 days.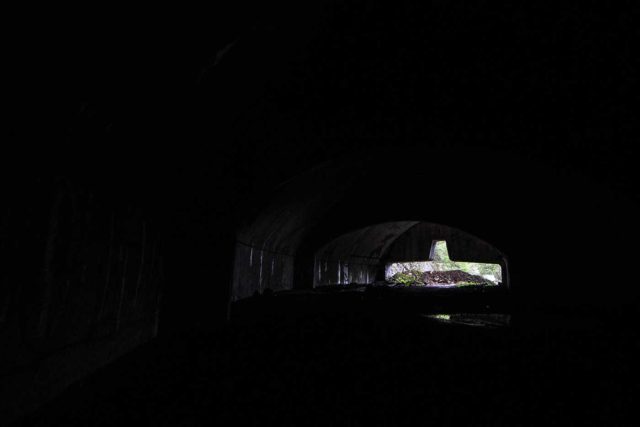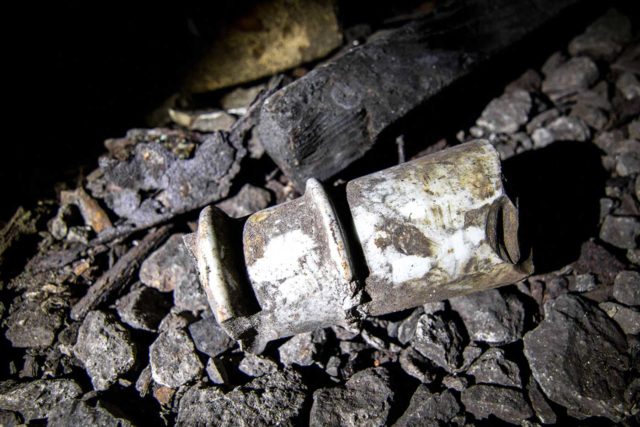 Its weapons were held in various storerooms. There were also incorporated operations and communication centers, weapons testing facilities, and an advanced air conditioning system. Aboveground, the airbase featured 34 buildings, including barracks, vehicle garages, a radar station, and workshops.
Yugoslavia's early warning radar network
Željava Airbase played a key role in the development of Yugoslavia's early warning radar network. It was the country's goal to develop a system akin to the North American Aerospace Defense Command (NORAD), directly in the middle of Eastern Europe.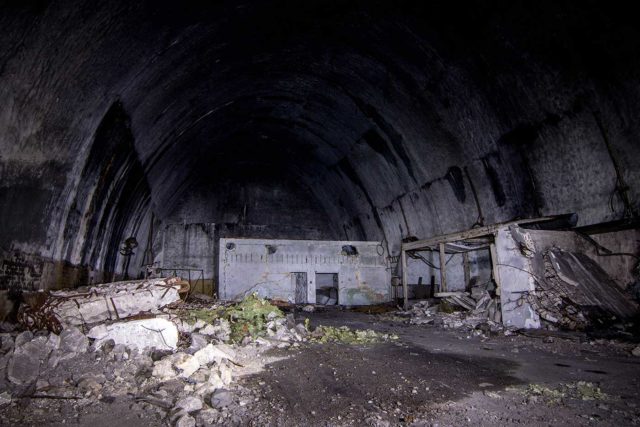 The airbase served as a central hub for the country's integrated air defense program. It featured short-range tracking and targeting missiles, and was armed with Soviet 2K12 "Kub" mobile surface-to-air missile systems. Due to this, all access points were heavily guarded by armed officials.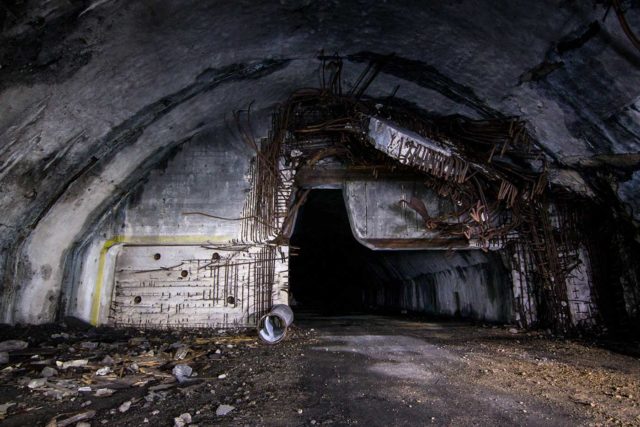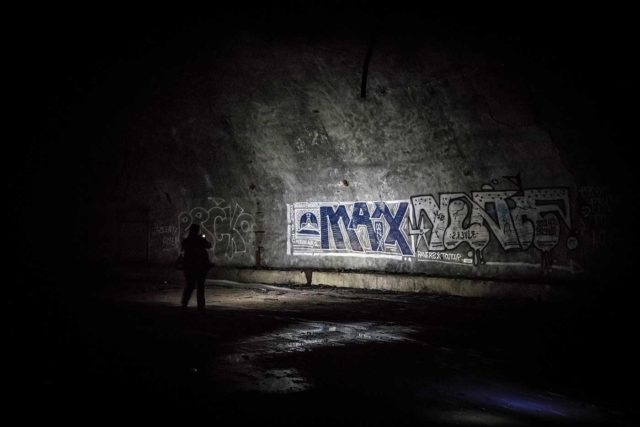 Three squadrons were housed at the installation: two fighters and one reconnaissance. The fighter squadrons, the 124.LAE and the 125.LAE, were equipped with MiG-21s, while the reconnaissance aviation squadron, 352.IAE, was given use of the MiG-21R reconnaissance-fighter aircraft.
Croatian War of Independence
The 1991 to 1995 Croatian War of Independence between forces loyal to the Croatian government and the Serbian-controlled Yugoslav People's Army (JNA) virtually destroyed Željava Airbase.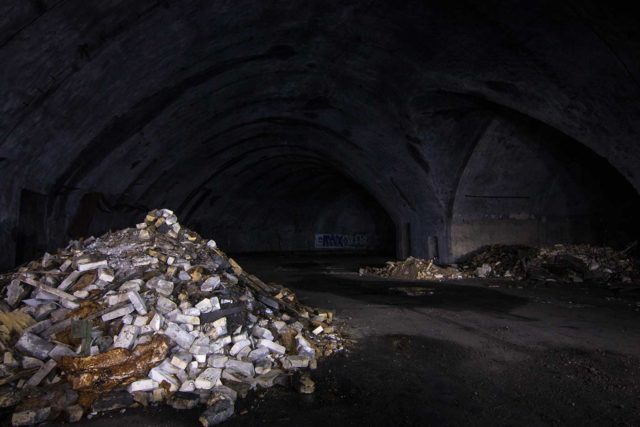 Throughout the first year of the conflict, the JNA used it to launch fighter jets, but quickly pulled back in early 1992. Rather than leave the airbase to the Croatian Army, they set off explosive charges on its runways and within its quarters.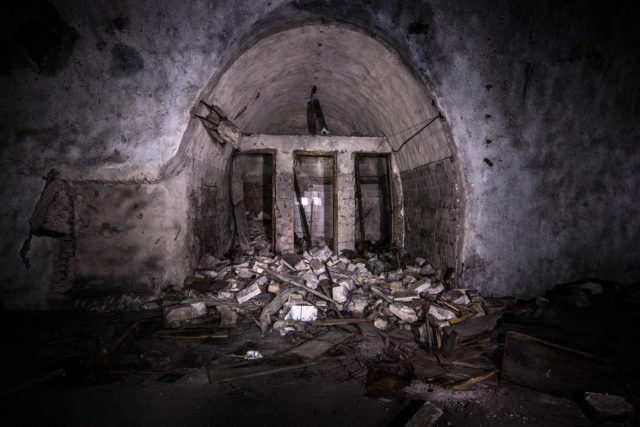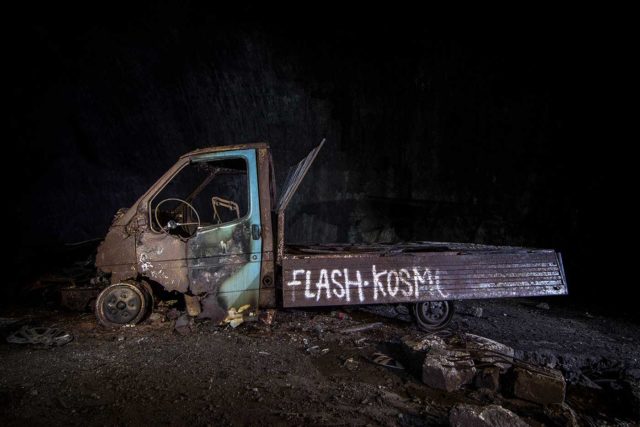 After this, Željava Airbase fell under the control of the short-lived state of Serbian Krajina, through which Slobodan Milošević was able to still exert control over the region. When his grip began to weaken, the Serbian contingent used 56 tons of explosives to completely destroy the airbase. According to those living in Bihać, the earth shook, and plumes of smoke could still be seen emanating from its tunnels six months later.
Željava Airbase today
Today, Željava Airbase is shared by the local governments of Bihać and Lika-Senj County in Croatia. While visitors are allowed to visit, they must first inform local border police. They must also be vigilant, as there are unexploded landmines strewn across the area, and much of the interior is at risk of collapsing.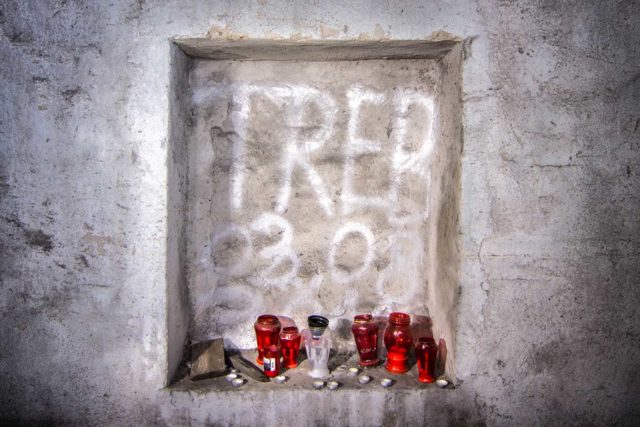 Another issue to contend with is the poor air quality caused by the chemical compounds in the coolants used by the Yugoslavian military. Much of the material was left behind when the Serbian Krajina set off their explosives, meaning there are pockets of dangerous gas, including radioactive Americium-241, floating throughout the interior.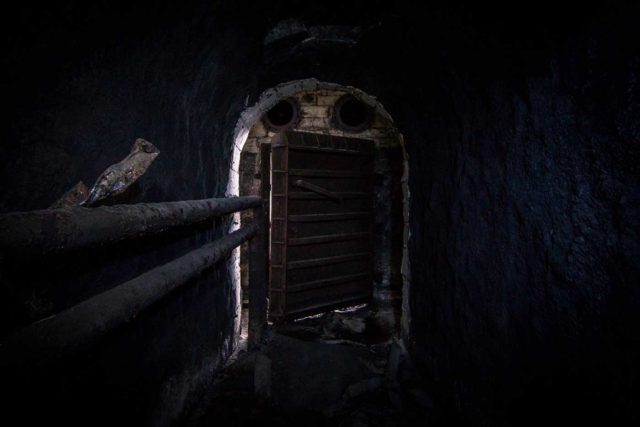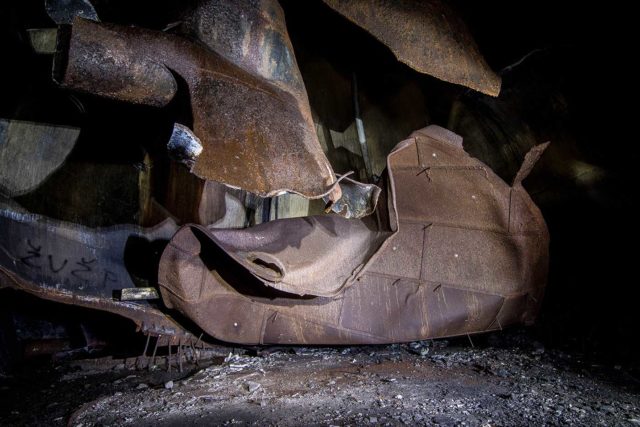 While a large portion of the interior is inaccessible, there are a few areas visitors can wander through. The underground galleries are empty and abandoned, while the smaller side passages contain rusted machinery and other features from the era. If exploring places like Željava Airbase interests you, then check out Damian Richter's book, Chernobyl: A Stalker's Guide.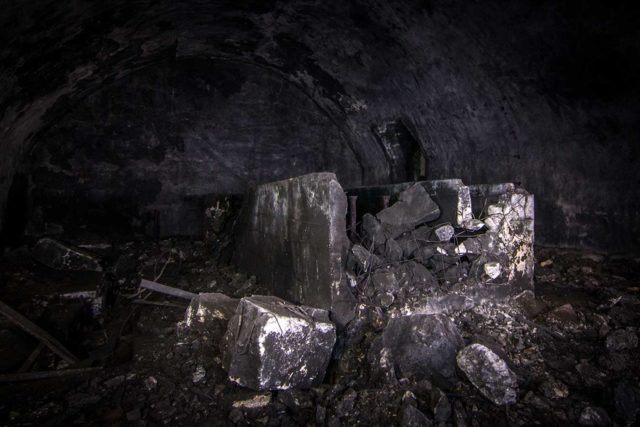 Željava Airbase is now a common waypoint for illegal migrants looking to gain entry into the European Union. As such, it was proposed in 2005 that it be turned into an official waypoint for asylum seekers. However, nothing came of this. A later proposal aimed to turn it into a military training ground, but peace agreements between the former Yugoslav republics bans the creation of military facilities within 15 kilometers of the border.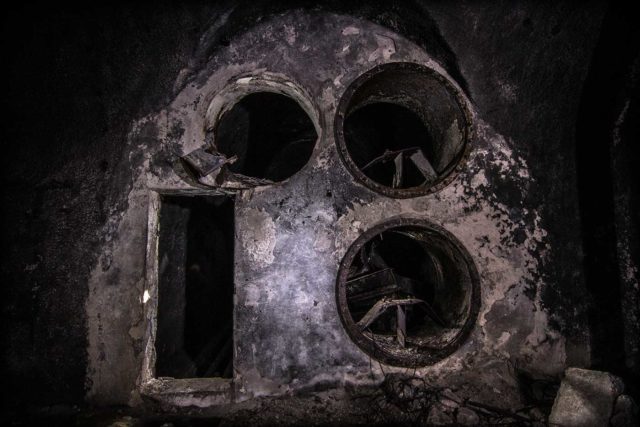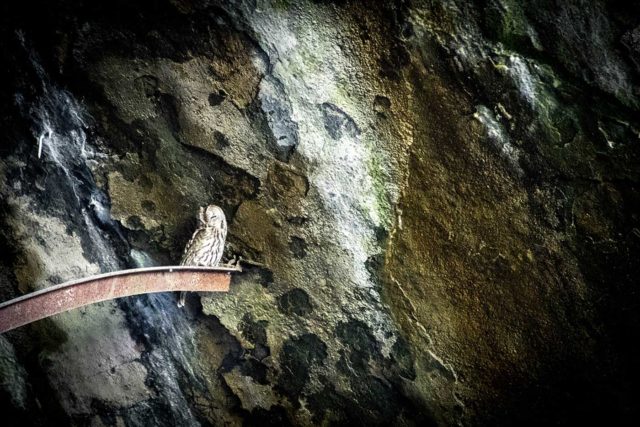 More from us: The Abandoned Soviet Airbase And Ghost Town Of Veszprém, Hungary
At present, the airbase is used by local police as a training ground for canines, given the number of active landmines. This serves a dual purpose, as it allows officials to find those mines that have been previously overlooked.