During the 19th century, the market town of Sleaford in central England was among the major producers of barley. Once barley goes through the malting process, in which it is soaked and treated to encourage germination, and then dried to stop further growth, it becomes an important component in the creation of one of the world's most famous drinks: beer. And Bass Maltings was part of it. In essence, Bass Maltings is a collection of eight malt houses that in its early days was owned by William Bass's brewery from Burton upon Trent.
The location of these malt houses was perfect, for the town of Sleaford was connected with five major towns via railway. Construction of the Bass Maltings took five years, from 1901 until 1906, following the design of Herbert A. Couchman.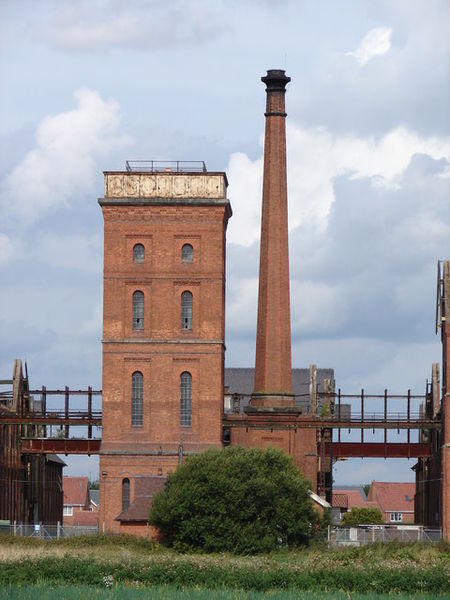 Besides the eight malt houses, there is also a water tower that stands fairly close to a brick chimney, a couple of engine houses, and a few more supplementary buildings. All of the structures share an identical design. Once constructed, Bass Maltings was considered to be of special architectural importance. And once abandoned, the 124 acre site became one of special historical interest.
But years before these malt houses were built, and before there even was such a thing as Bass Brewery, there was a man by the name of William Bass. He was born in 1717 to John and Ann Bass. His father died when William was just 15 years old so, to support the family, he and his brother set up a common carrier business, offering services for the transport of goods.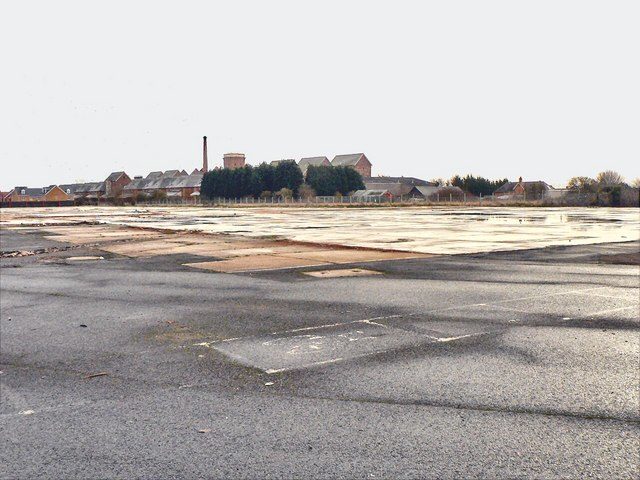 He married the daughter of a London publican in 1756, and when William was in his sixties he decided to invest his savings in the brewing industry. And thus Bass Brewery was born. By the time William died in 1787, at age 70, Bass Brewery was thriving. The business was passed into the care of William's son, Michael, who continued to drive it forwards. Around 1880, the brewery was attracted to the area of Sleaford, for its good transport links was what they were looking for. Also, being close to the barley itself meant lower costs of production.

It was 1892 when they discovered an underground aquifer that would make a perfect source of water for the malting process. This was the turning point. They purchased this land and constructed the malting complex, which ran well for decades. It even did well throughout World War II. The end for Bass Maltings came when the brewery installed a new malting system at their plant in Burton-on-Trent, and malting at the Sleaford campus came to an end in 1959.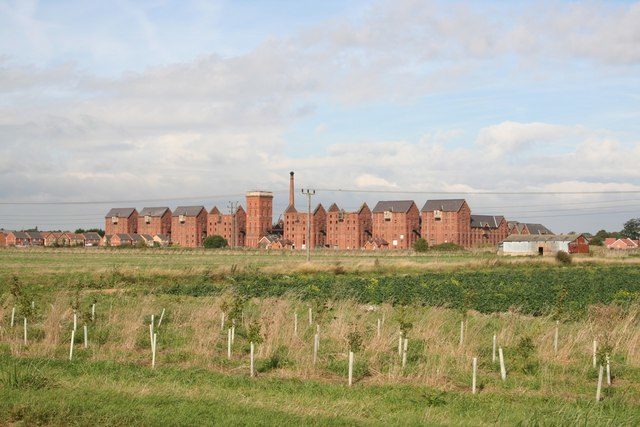 After the door were closed on this vast complex, it fell into decay. With no maintenance, troubles followed; the first major damage was caused by a fire in 1969. Seven years later, another fire happened and this one completely destroyed three of the malt houses.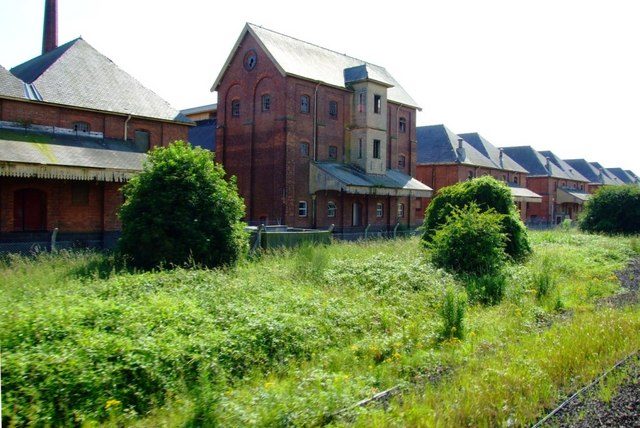 A scheme for regeneration of the Maltings was set in motion in 2004. Following public consultation, it was announced that the development of residential units, a hypermarket and entertainment facilities was approved. Plans were developed and the necessary funds gathered in the years from 2005 until 2011. But then, in 2012, the permission to construct a road that connected to this site was canceled. What followed were another two years of negotiating that only forced the investor to drop the whole project.
In 2011, the whole complex was placed on English Heritage's Heritage at Risk Register. Also, five worker's cottages are listed as Grade II on the National Heritage List for England. According to the BBC "English Heritage had classified the Maltings as the largest at-risk building in England. The organisation worked with the developer to protect as much of the original structure as possible."
Despite everything, Bass Maltings remains abandoned and is among the favorite places of urban explorers, who use drone photography to be able to capture the site's full glory.