The international telecommunications company Motorola once had its headquarters in Schaumburg, a suburb of Chicago, Illinois.
But as times and fortunes change, Motorola found itself drawn back to the heart of Chicago and this site ended up becoming abandoned. However, it looks set to receive a new lease of life in the coming years.
Motorola was founded in 1928 under the name of Galvin Manufacturing Company. It was based at 847 West Harrison Street in Chicago. The company was so successful it went public in 1939, changing its name to Motorola Incorporated in 1947.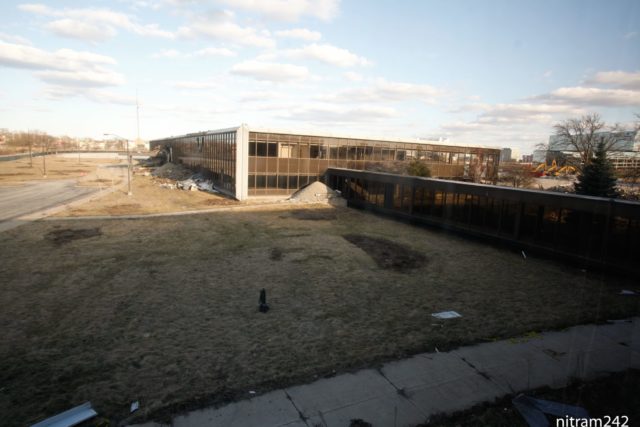 Going from strength the strength, the company moved its headquarters to Schaumburg in 1976. The new home of Motorola Inc covered 225 acres.
After the company suffered significant losses between 2007 and 2009, it decided to split into two independent companies. Having started the separation process in 2008, it took until 2011 before it was completed. The two new companies were named Motorola Mobility and Motorola Solutions.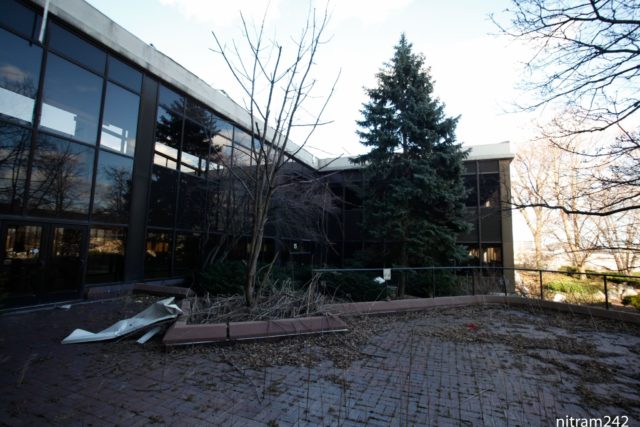 Since Motorola Solutions was, legally, the direct successor to the original company, it was this business that retained ownership of the headquarters in Schaumburg.
However, sometime after the separation, the business moved to Chicago, so the huge campus was left abandoned.
A decision was made to demolish the campus in 2017 in order to build a multifunctional complex on this site in the future which would include residential and office premises, restaurants, and entertainment venues.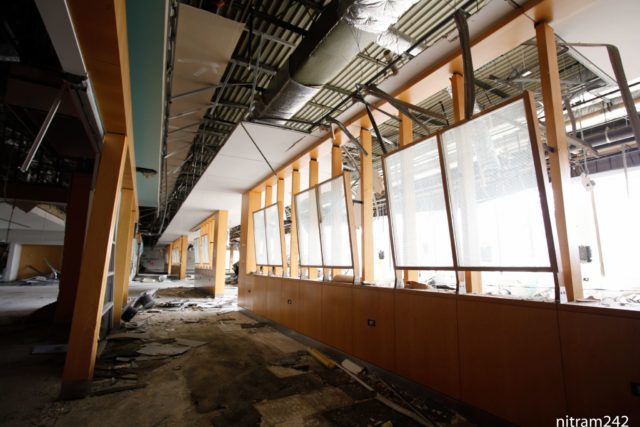 UrbanStreet Group and Antunovich Associates set up a joint venture called Veridian which would transform this abandoned site into a thriving urban center. It is anticipated that the first stage of this project will be completed in the fall of 2020.
Interestingly, although Motorola moved its headquarters to Chicago, it will still be one of the anchor tenants in the new complex, housed in the two original buildings that were not demolished. It will spend $83 million in renovating those properties and will retain 1,600 jobs onsite.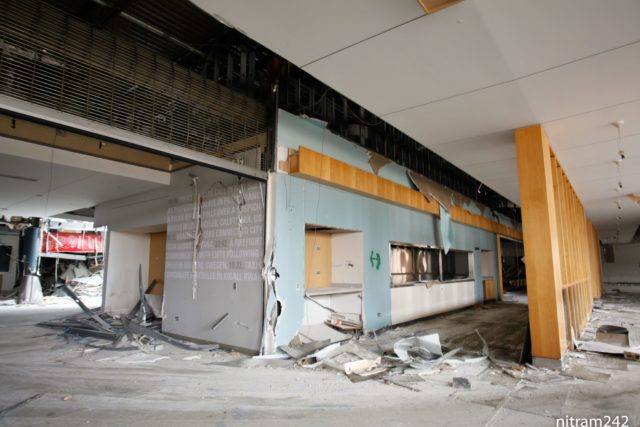 Individuals wishing to purchase a property at Veridian will be able to choose from luxury apartments, townhouses, a retirement village, and an assisted living community. Residents will be able to enjoy access to a variety of amenities and will have two parks at their disposal – one covering nine acres and another larger one covering 13 acres.
On the business and entertainment side of things, there will be Top Golf, restaurants, a hotel, and a shopping and entertainment center, all serviced by parking lots to encourage visitors from further afield. The area also hopes to offer concerts, movies, and ice-skating.
Before the demolition process was completed, Martin Gonzalez got the chance to wander around the deserted site and he had this to say about his experience:
"This tall Motorola building had amazing multi-level floors and from each floor, you could look down into the cool lobby area. Motorola had their corporate business here and the now-demolished sections were formerly labs that dealt with the science and technology work of the company."

Martin described how the tall building had several brick structures on the lower main level. He suspected that those structures probably had plants and ferns in them so that important business clients and employees would be met with a pleasing sight upon entering.
He also took some photographs of walls which boasted slogans. Martin shared with us his experience of seeing and capturing those words.
"Walking around the inner courtyard of Motorola was fascinating. We were in the center of the Motorola office and communications center. During this extensive exploration, I snuck into the many corporate office buildings that made up the complex. The old cafeteria was nice to see and then there were old wall slogans inside that must have been added to motivate and inspire the employees. The whole time I was there, the Schaumburg Motorola complex was in the early stages of demolition but it still had so much history left inside it."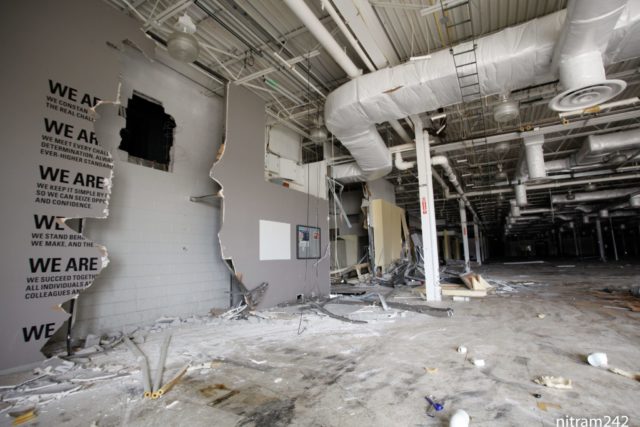 During his walk around, Martin Gonzalez also noticed pictures of people using Motorola products that had been left on the walls of the building. He knows that Motorola helped develop not only technology like phones, radios, and other networking systems, but they were also pioneers in semiconductors, radios, walkie talkies, and other computer services.
Knowing that the building was in the process of being demolished, Martin commented that it was "profound" to see the pictures and propaganda slogans of a company that had long since abandoned this site.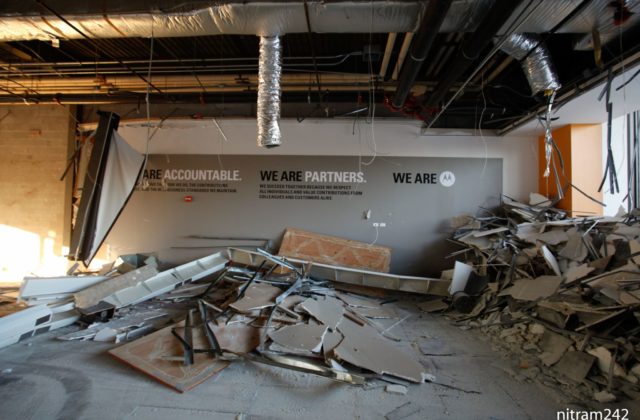 After the majority of the campus was demolished in early 2017, the land was divided into several parts which could then be sold on to individual developers. Construction began in 2018. A new road was also built by Plote Construction, Inc. for $10.8 million in the summer of 2019.
The photos here were taken before and during the demolition process. Martin shares his amazing works on his Flickr account as Nitram242. He has got a huge collection of abandoned places or even the moments of demolitions.
We would like to thank Martin Gonzalez for sharing his photographs and experience with our readers. Check out his Flickr account for more.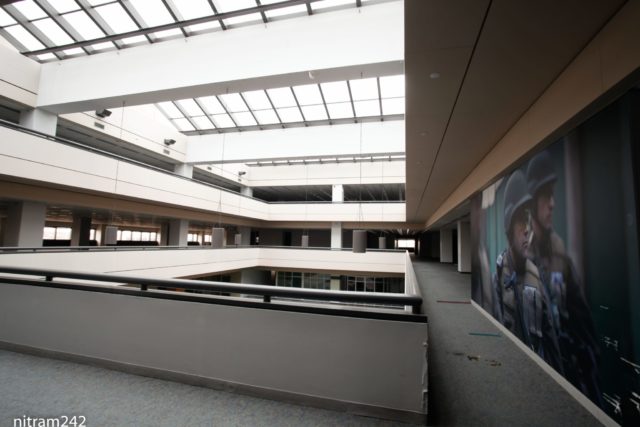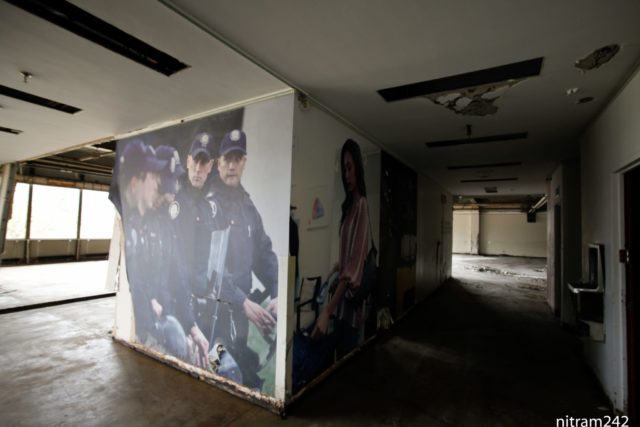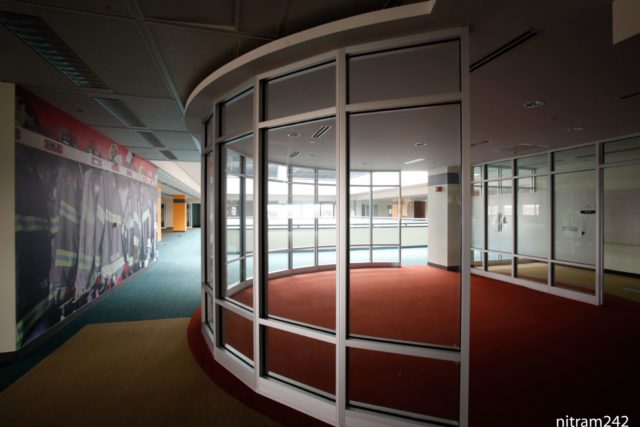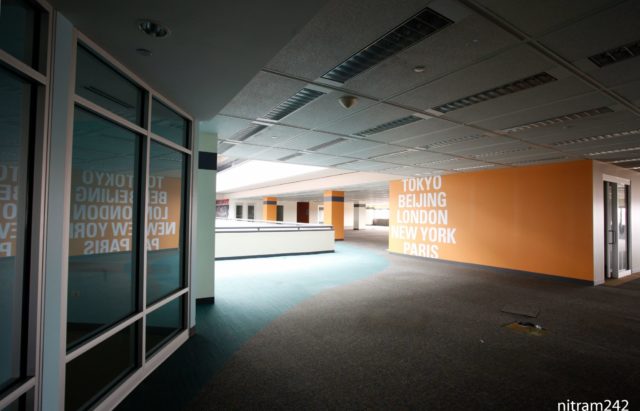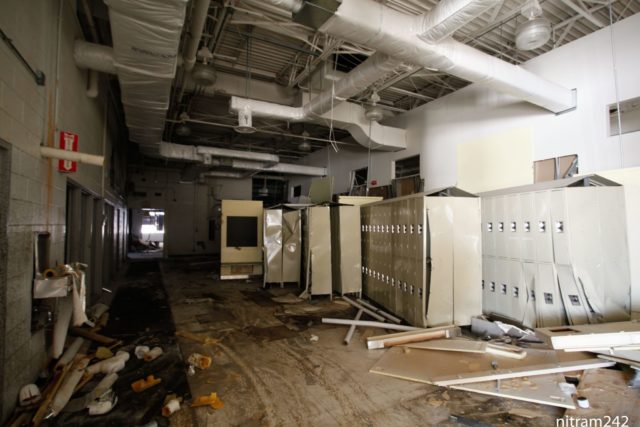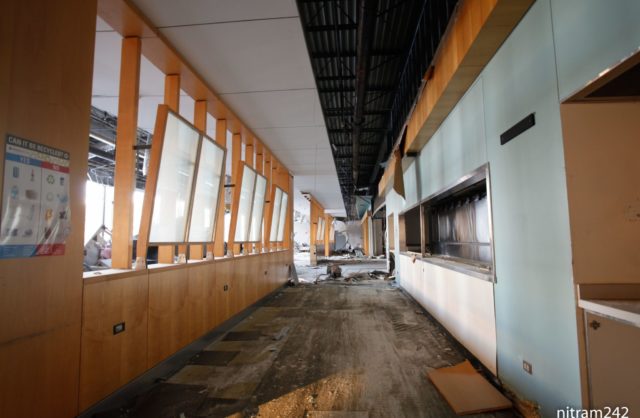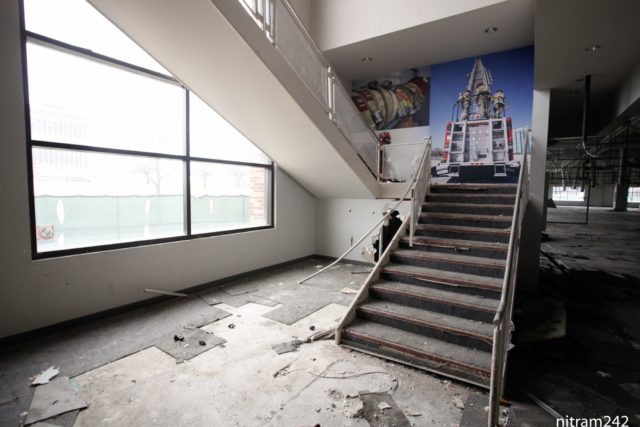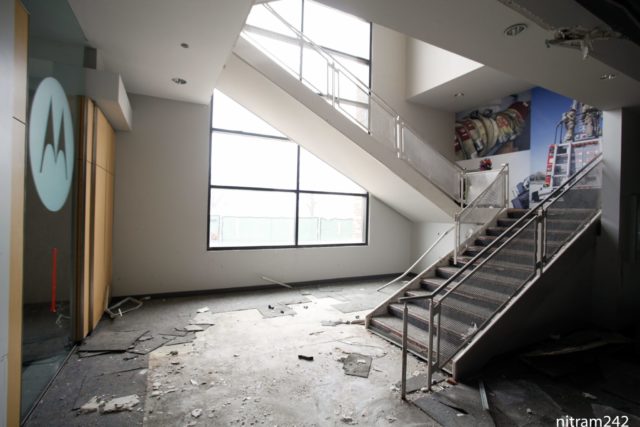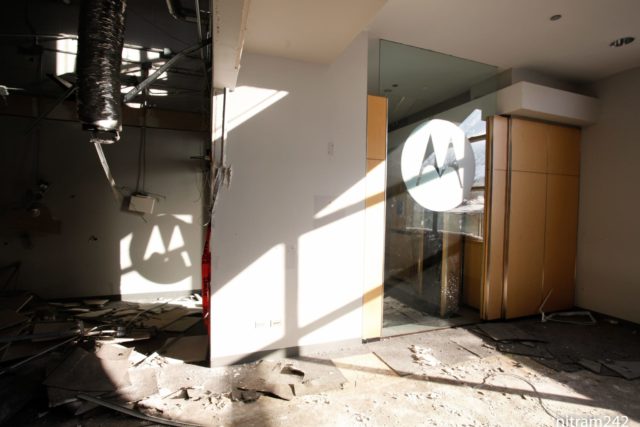 Crookham Court, Abandoned Boarding School