For more than a century this Factory was the core and backbone of Madrid's tobacco production and packing. At first it was designed and built for a different purpose.
It was supposed to be The Royal Factory for Liquor, which it was but only for a short while. After only couple of years it was converted into a tobacco factory and kept on rolling out packets of cigarettes up until the end of the 20th century.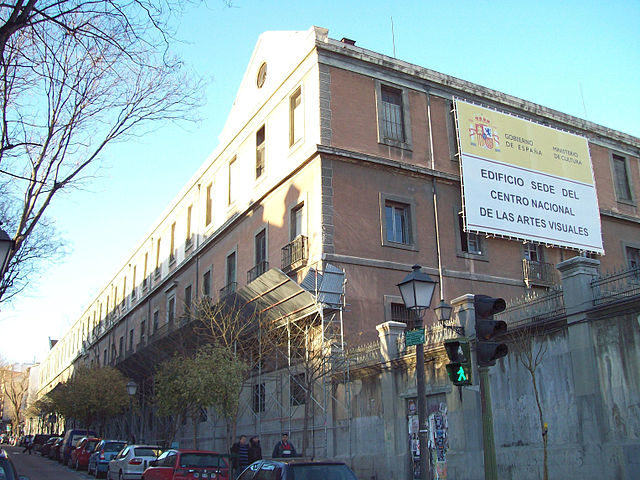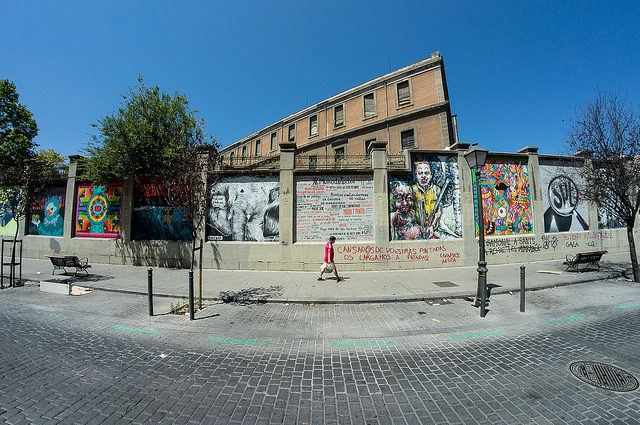 It was Carlos III, the king of Spain, that had the idea to build a factory for liquor. And under his reign the construction started. It took twelve years for the architectural plan made by architect Manuel de la Ballina to be materialized.
Construction started in 1780 and finished in 1792, sadly it was done two years after Carlos III died and he never got to see the benefit of it. The building is a typical model of an eighteen century manufacture. With great hierarchy in the work process and organization of space.
It's facade and external architecture style is a great example of eighteen century industrial building. Rectangular in shape with four floors with same shaped balconies and windows. The main facade is covered with three layers for isolation and protection of the elements. The main entrance in the center is adorned with two Doric pillars.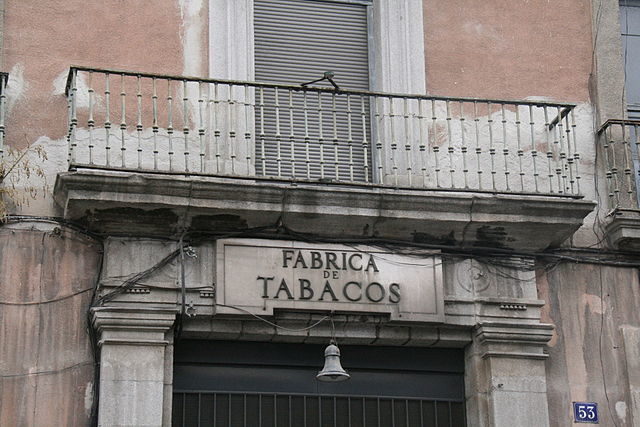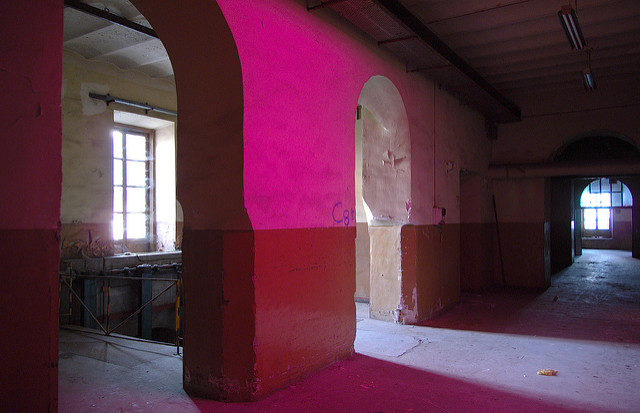 The Tabacalera continuously produced and packed tobacco for more than one hundred and seventy years. It was the pillar of the social life and a place where collective memory and history was being built and written.
Most of the workers were women and almost a for a full century the number of workers never went loved than one thousand. Workers were recruited from young age and trained for years until they became professional at rolling cigars.
This were mostly young girls being taught by their mothers, grandmothers and later working side by side with them. This close relationship between the workers allowed them to act and as one and stand up for their rights when needed.
Everyone that knows about the Madrid Tobacco Factory would at least remember hearing about the big mutiny that occured in the factory in 1830. The newspapers at the time were calling it: "The mutiny that made authorities tremble!".
From the production lines of The Tabacalera and other workshops in the same neighborhood many outstanding and important women emerged as workers leaders. Later some of them became part of the feminine struggle against fascism during the Spanish Civil War.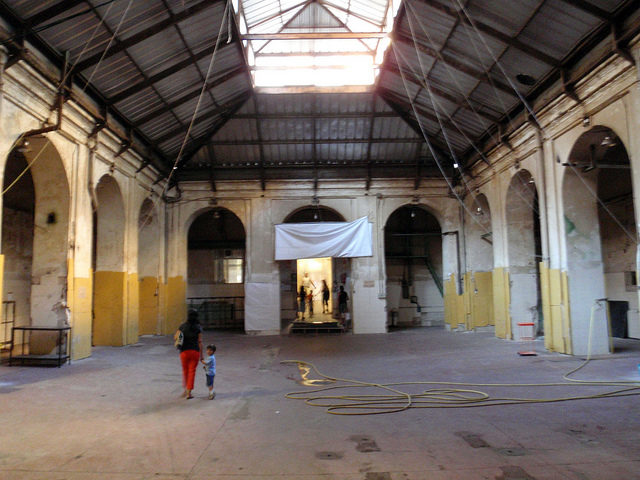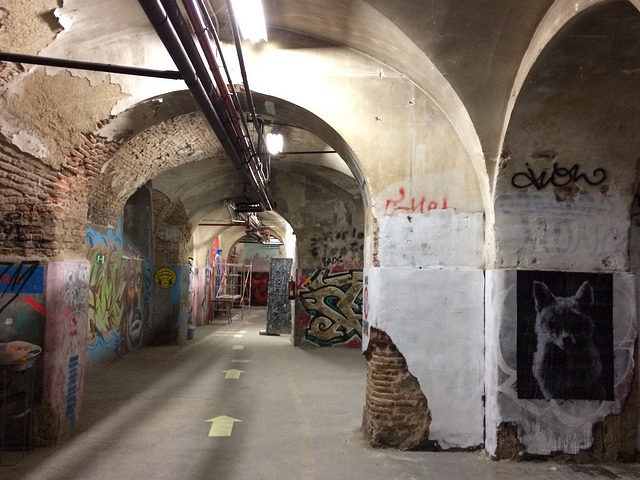 Today the the two lowers floors of the Tabacalera are home to Espacia Promoción del Arte (Space for Promotion of Arts), that is managed and funded by the Ministry of Education, Culture and Sports of Spain.
This started back in 2003 and as a short term project, opening up the doors of the factory only for certain exhibitions, plays, poetry readings etc. But after a while it became a constant stream of art and real social center where cultural and educational programs of all kinds are happening all the time.
It is one of the few great examples of how old and abandoned, neglected and even partly demolished building can be used and used good.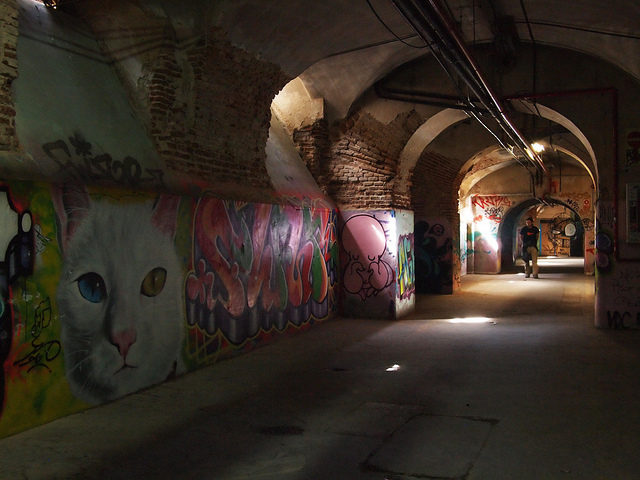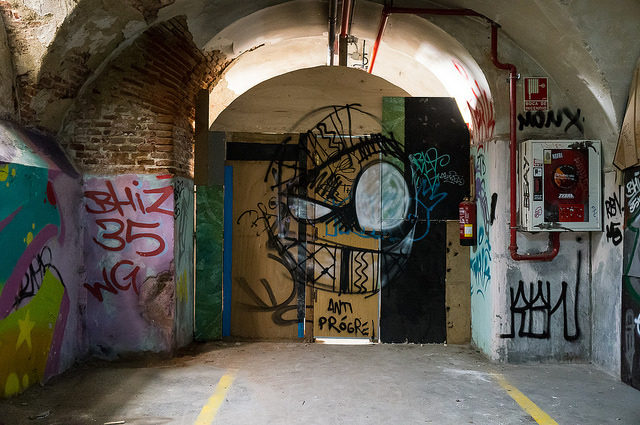 This is one of those abandoned spaces that is pretty easy to visit and enter, look around and enjoy. Walking down it's halls one can truly breath the air once filled with tobacco scent and really grasp the meaningfulness and history of this tobacco factory.