In an attempt to revitalize remote and abandoned locations, several European countries have begun offering incentives to would-be home buyers. The latest to join in the movement is Ireland, which will provide new homeowners with €84,000 (equal to about $92,000 USD) in grants to move to one of the country's remote islands and fix up derelict properties.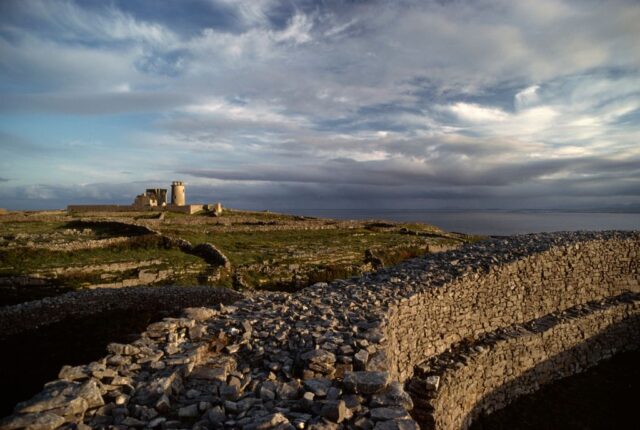 Ireland has 30 islands, which are described as "an integral part of the fabric" of the country's rural regions. They're under public ownership, and while cut off from the mainland do boast year-round populations, albeit smaller ones. They're only accessible via ferry, and the majority feature just a single school and limited business. That being said, they do play host to 300,000 tourists annually.
Hoping to develop their populations and appeal, the government is set to launch its brand new 80-point, 10-year "Our Living Islands" plan on July 1, 2023. According to an official press release, the aim is to "ensure sustainable, vibrant communities can continue to live – and thrive – on the offshore islands for many years to come," while still allowing visitors "to experience and appreciate the unique culture, heritage and environmental richness that the islands have to offer."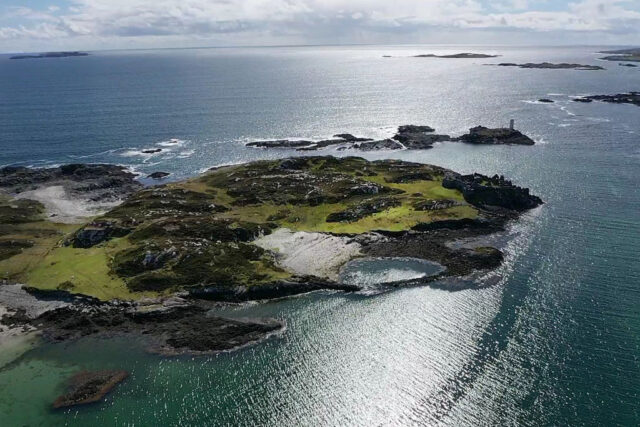 To achieve this, the Irish government is taking several approaches, the first of which is turning derelict structures into long-term residences. The large grant will be provided to anyone who plans to purchase and revitalize homes that were constructed prior to 1993 and have been abandoned for at least two years. The money should go toward demolition and renovations, and the homes must either be lived in or rented out after being fixed up.
There will also be a focus on improving and developing existing infrastructure, such as high-speed broadband and water, as well as introducing more outdoor amenities. The government also aims to develop more sustainable tourism initiatives and provide better access between the islands and the mainland, so essential services can be accessed.
The islands in question are off the coast of Galway, Cork, Sligo, Donegal and Mayo, and include Inishbofin, Clare Island, Toraigh, Coney Island, Inishturk, Dursey, Bere and the Aran Islands. The former includes Inis Mór, where the Oscar-nominated movie The Banshees of Inisherin (2022) was filmed.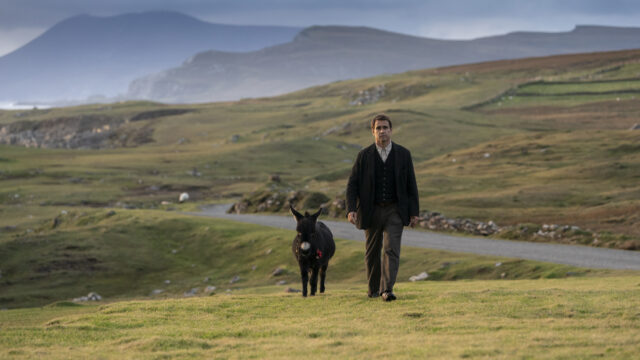 Speaking about the plan, Irish Minister for Rural and Community Development Heather Humphreys said, "'Our Living Islands' is an ambitious ten year policy – recognising our commitment to supporting our island communities so that they have a bright and sustainable future."
She added, "As a result of delivering this policy, we will see more people living on the islands and more people working on our islands, with good career prospects, regardless of where their employer is headquartered. We will see islands contributing to, and benefiting from, the transition to a low-carbon economy and a climate-neutral society. And we will see our Island communities, and especially young people, having an active role in shaping the future for their own islands."
More from us: Archaeologists Discover 3,000-Year-Old Sword So Well Preserved It Still Shines
Those interested in applying for the grant can fill out a form on the Irish government's website and send it in to their local county or city council for approval.