On September 20, 1925, a man by the name of Justo Gallego Martinez was born to a devoted Roman Catholic woman in the town of Mejorada del Campo, some 12 miles from Madrid, Spain. He was a young man when he joined the Order of Cistercians of the Strict Observance, an order that follows the Rule of St. Benedict and is commonly known as the Trappists.
At the age of 27, he entered the monastery of Santa Maria de la Huerta. He stayed there for eight years but unfortunately was diagnosed with tuberculosis and therefore had to leave the monastery so as not to spread the disease to other inhabitants. In his prayers to Nuestra Señora del Pilar (Our Lady of the Pillar), Martinez swore that if he recovered from his illness then he would build a shrine to honor her.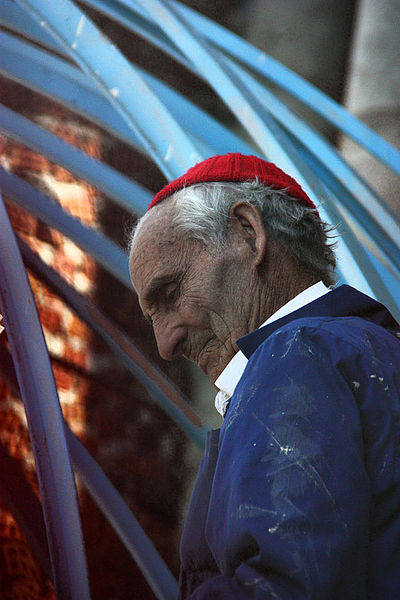 When he left the monastery he headed back to Mejorada. It was here that he decided to build on a piece of land that he received as an inheritance from his family not just a shrine, but a cathedral: the Cathedral of Faith.
According to the website Cathedral Justo, he said, "I am not an architect or a stonemason. I have never had any training in the building profession… I was inspired by books about cathedrals, castles and other religious buildings and they gave birth to my own work." On October 12, 1961, Gallego Martinez started to construct his cathedral–single-handedly. At first, he leveled and cleared the ground and made a rough map of it.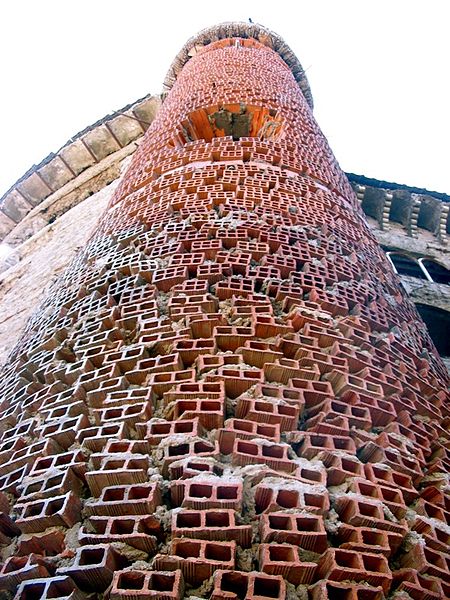 For inspiration, Martinez followed the Papal Basilica of St. Peter in the Vatican, a number of different churches throughout Spain, and even the White House. The building measures 65 by 165 feet and the total area it covers is almost 2 acres. Martinez even constructed a crypt underneath the cathedral; lodgings, chapels, and a library were not excluded from Martinez's plan. The main building is adorned with a dome that mimics the one of St. Peter's Basilica and towers some 130 feet into the air with a diameter of 40 feet.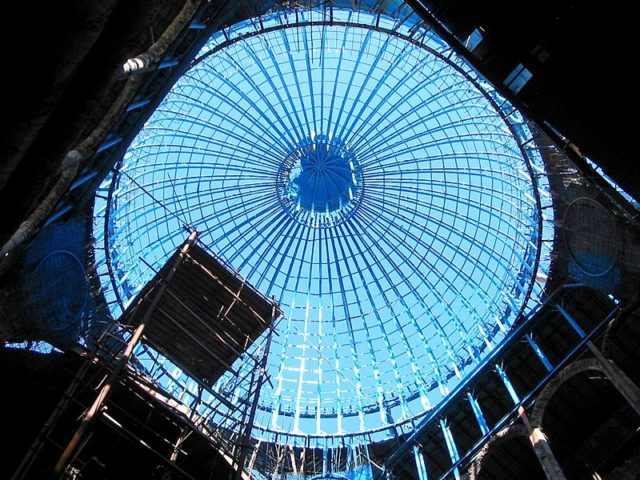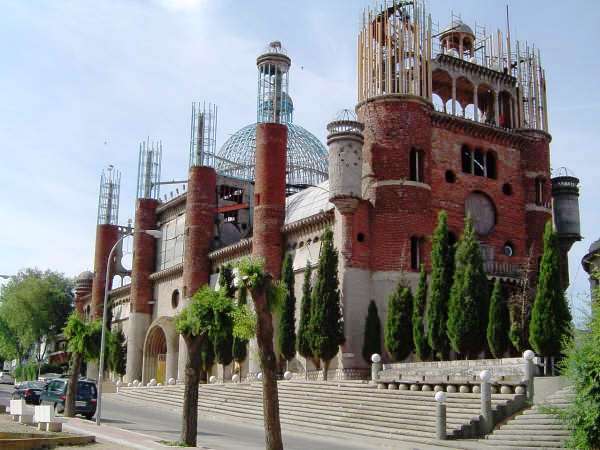 A great percentage of the materials that Martinez uses are recycled or donated, as are the tools that he uses. For instance, the local brick factory has provided Martinez with a large amount much-needed bricks. He creatively incorporates everything from old tires to scrap metal in his masterpiece.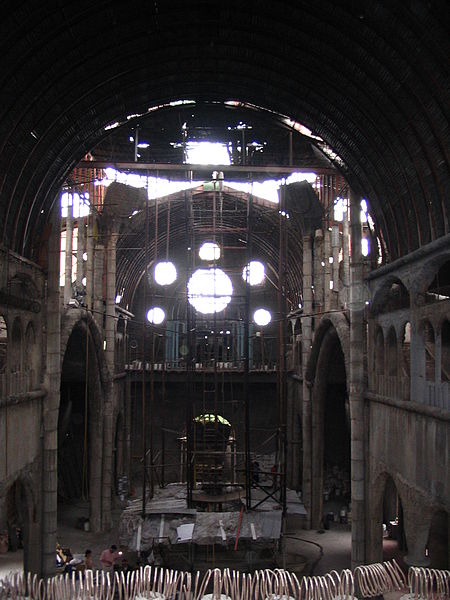 In order to model the columns of the cathedral, he used petrol barrels. The most important and staggering fact about this undertaking is that Gallego Martinez never used a crane, an impressive feat considering the height of the cathedral.
He begins his working days around 6 am and works for 10 hours every day, resting only on Sundays. For years Martinez worked alone. He was later joined by a local man by the name of Angel Lopez Sanchez, who has promised to continue the work after Martinez passes away, and a number of volunteers.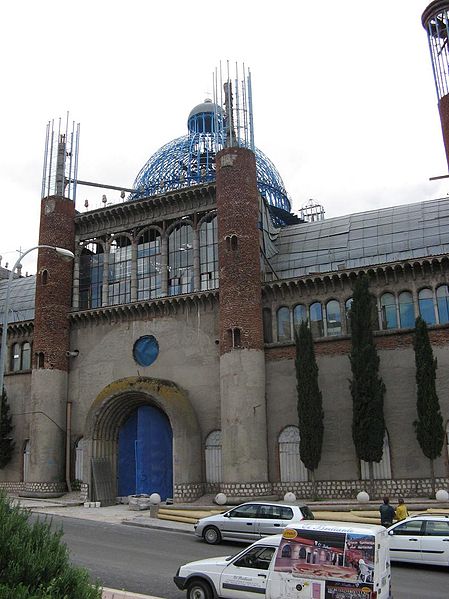 This project is possible thanks to a number of donations as well as Martinez's own stubborn persistence and funding; he earns money by renting some of his farmland. In 2006, The Discovery Channel made a documentary about this cathedral and Martinez himself. Another documentary titled Catedral and directed by Aliocha Allard also covers his remarkable project.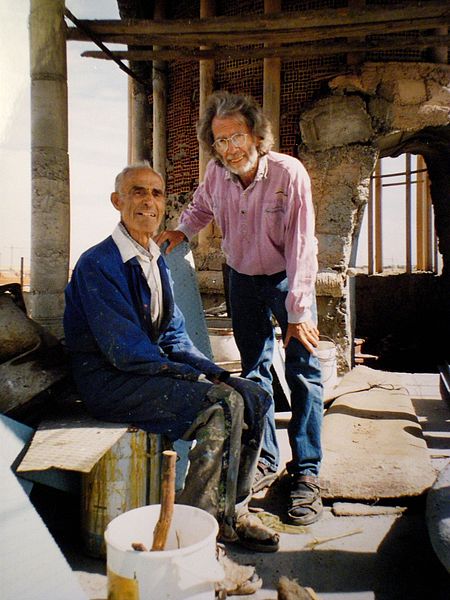 At 93 years of age, this man is still pushing hard to finish this project and finally see his cathedral finished. But the only problem is that building a cathedral is never easy and takes many years, if not a lifetime, to complete one. For instance, completion of St. Peter's Basilica took 120 years, not to mention that a team of workers was employed to finish it. Martinez himself states "I will continue, till the end of my days, to keep working on the cathedral with my resources and donations from other."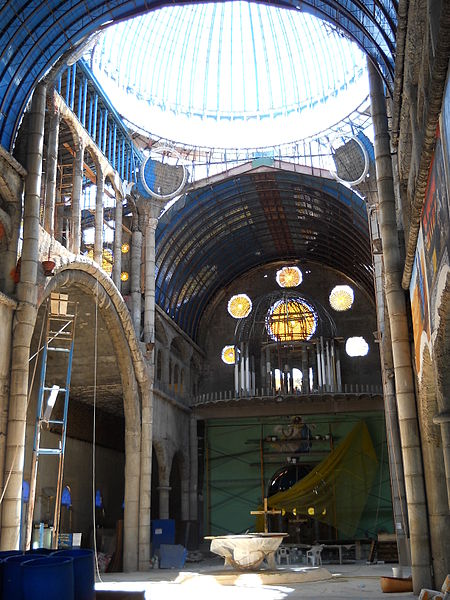 The question of what will happen to this project after Martinez's death remains open. To this very day, Martinez still pushes energetically to finish his undertaking. But whether this will end as just another abandoned project or as a lavish cathedral remains to be seen.