Just down from the Tihange Power Station in the province of Liege, Belgium, stands Château Rouge (Red Castle). More an impressive manor house than an actual castle, this building got its name from a combination of its bright red exterior walls and the fact that it stands on the site of an old castle that had been destroyed.
The primary source of history for this building seems to be the website of a previous owner, Madame Edith van den Troost. Before Château Rouge stood here, there was a castle that had been built in the 11th century and had housed a religious community.
After the French Revolution, the castle passed through the hands of several families but steadily fell into disrepair. In 1885, the castle was in such a sorry state following a fire that it was demolished and the new Château Rouge was built in its place. Elements of the old castle remain in the form of old walls and two of the old fireplaces.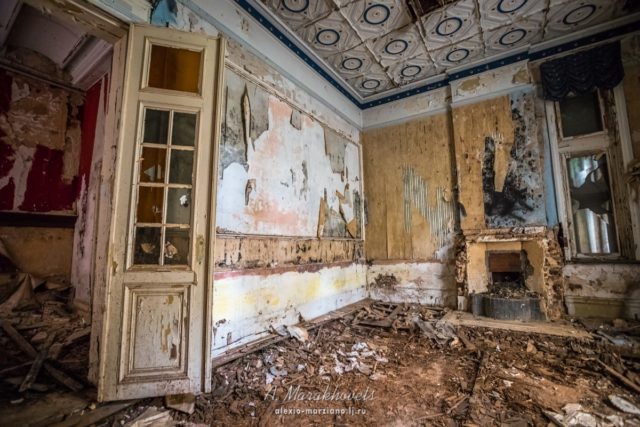 The new building favored the Flemish Renaissance style, which is inspired by architecture from 17th-century Europe. It is notable for the stepped gables, such as can be seen in Château Rouge. This particular style became popular after Belgian architect Emile Janlet used it for the Belgian Pavilion at the World Exposition in Paris in 1878.
Set in seven hectares (17 acres) of estate land, Château Rouge continued as a family home until after the Second World War when it was turned into a luxury hotel. In 1997, it was taken over by Madame van den Troost and the old website offers a glimpse into what the hotel was like in its heyday.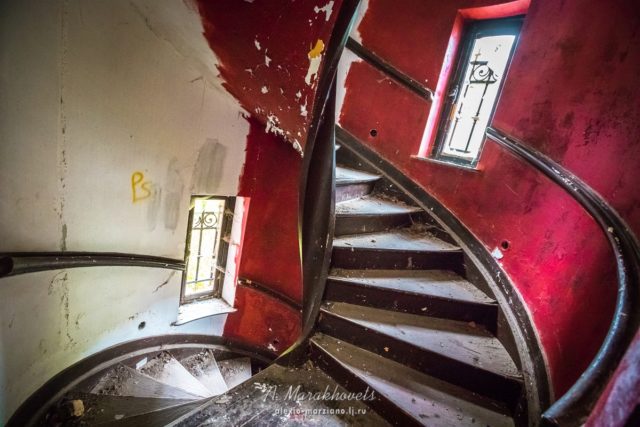 There was a swimming pool, a bar, a jacuzzi, and 18 ensuite bedrooms, all luxuriously furnished. The cost to stay overnight was 42 euros with a ten euro supplement for breakfast. The venue also offered gastronomic weekends with two nights, two breakfasts, and two fabulous meals.
Guests could wander the extensive grounds where they might encounter deer and geese, and there was also a playground for children as well as secure parking. A chapel had been built on the grounds and seemed to be in use even after the main building was abandoned.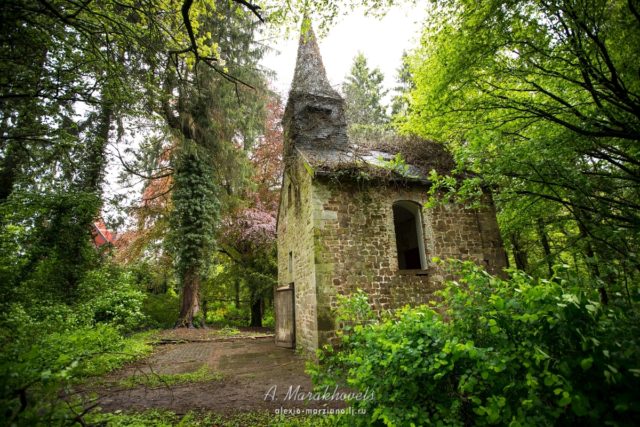 At some unknown point, it changed from being a hotel into a nursing home, but eventually shut its doors forever in 2009 due to financial reasons.
Searching the internet, you can find urban explorer photos of Château Rouge just after it closed. There was still furniture, carpets, chandeliers, and even personal items scattered through the building. However, the years and the many visitors have been unkind to Château Rouge so that it is now nothing more than a graffiti-covered shell.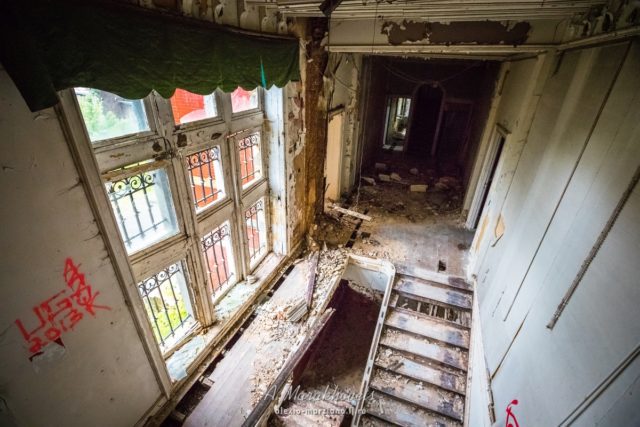 It appears that the outside grounds are regularly used as an airsoft venue since some explorers note turning up to find hay bales and airsoft pellets in the grounds. One explorer even turned up on a weekend to discover the whole place overrun by airsoft players and was forced to reschedule his exploration for a weekday.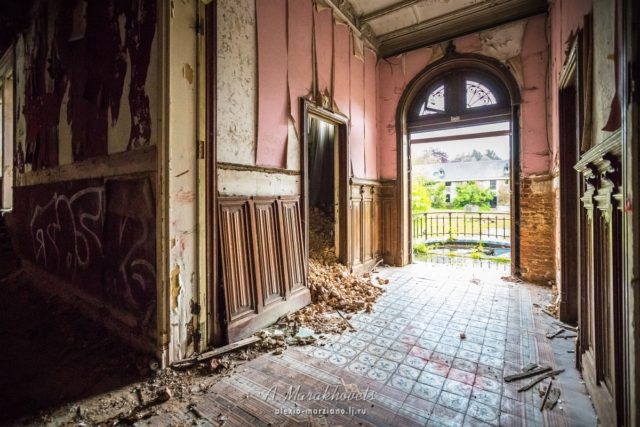 Alexey is a traveler and photographer who dreams of visiting every country around the world. So far, he has already visited 40 countries. Check out his Instagram account here.
Alexey runs his own blog about the information he collects during his trips, adding impressive photos he has taken. You should definitely check his LiveJournal account via this link.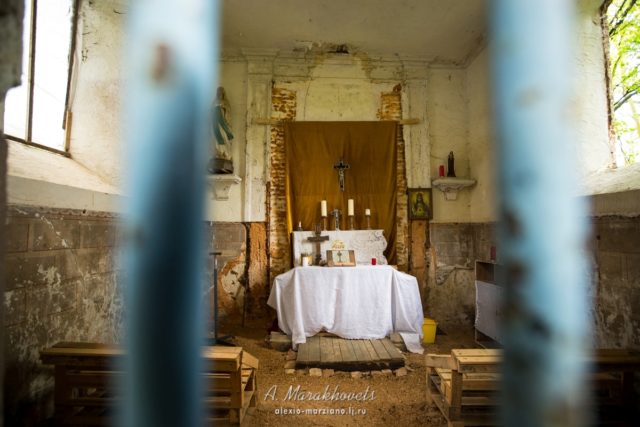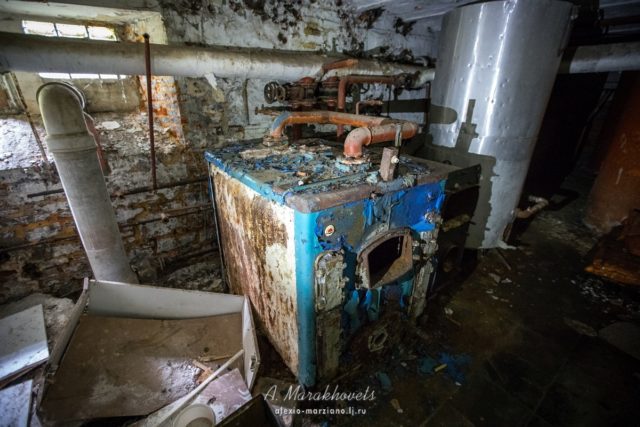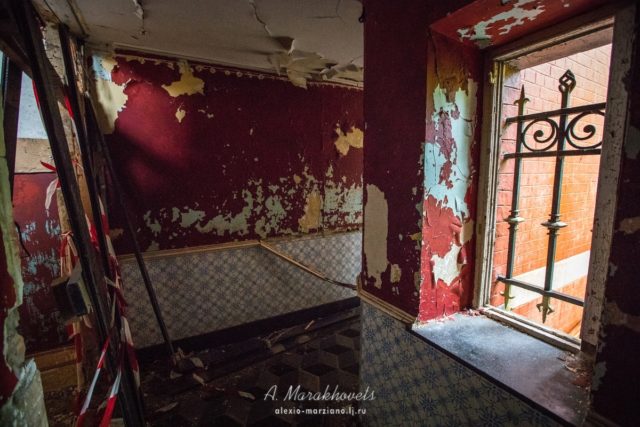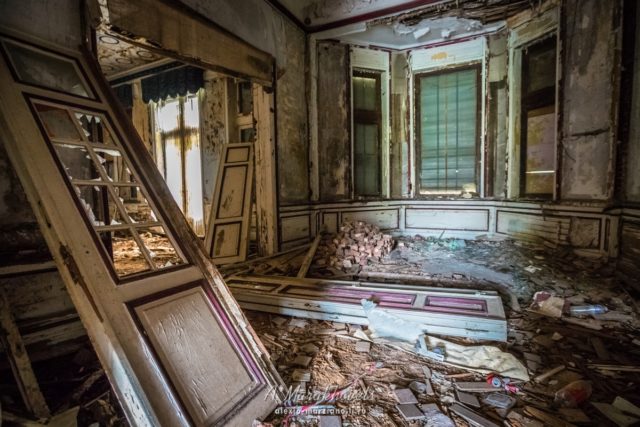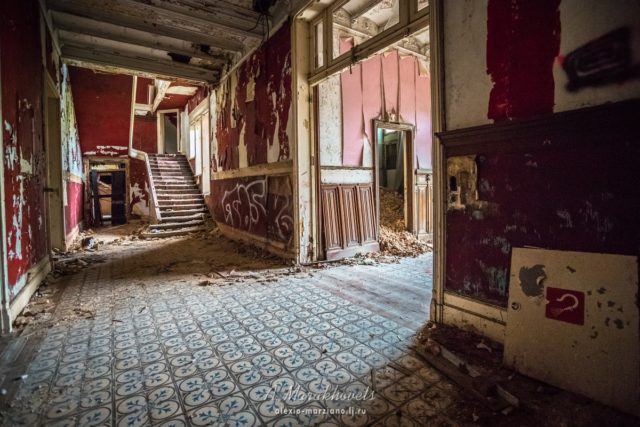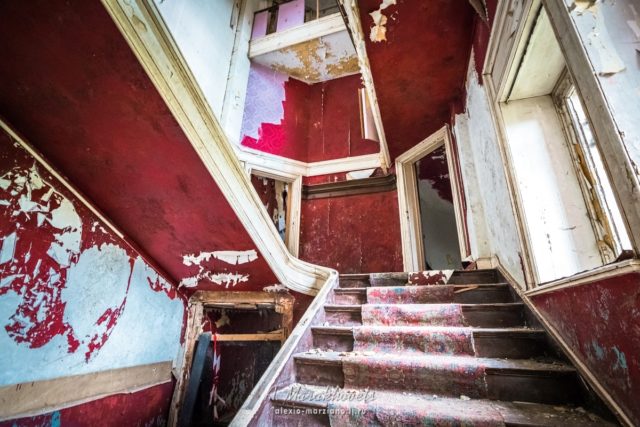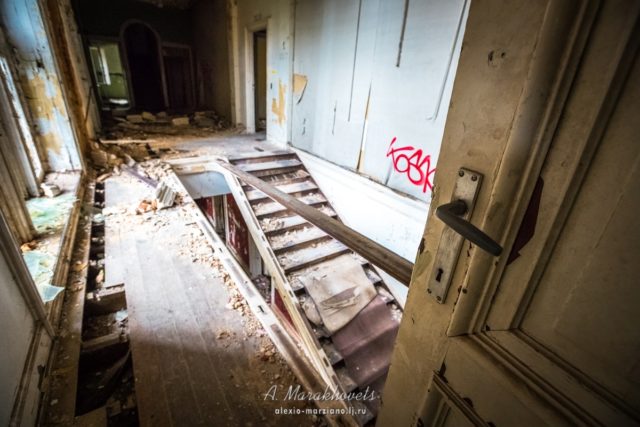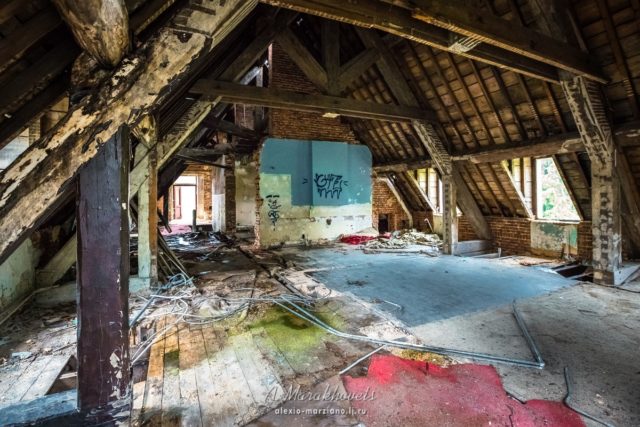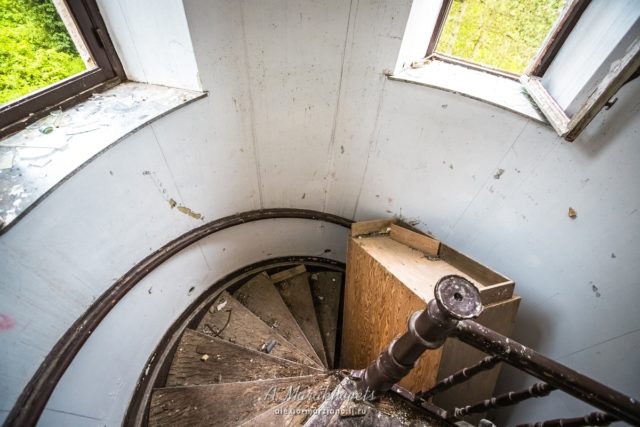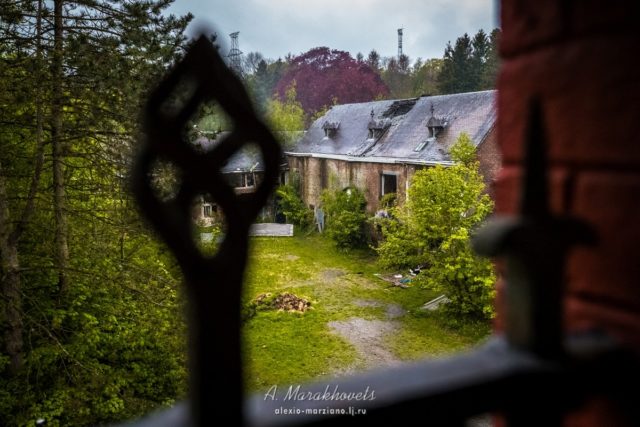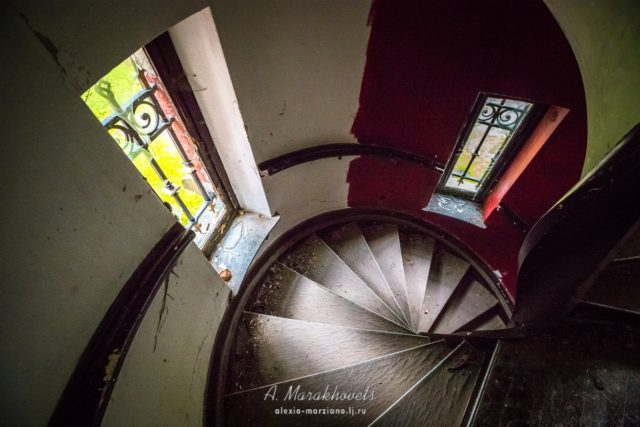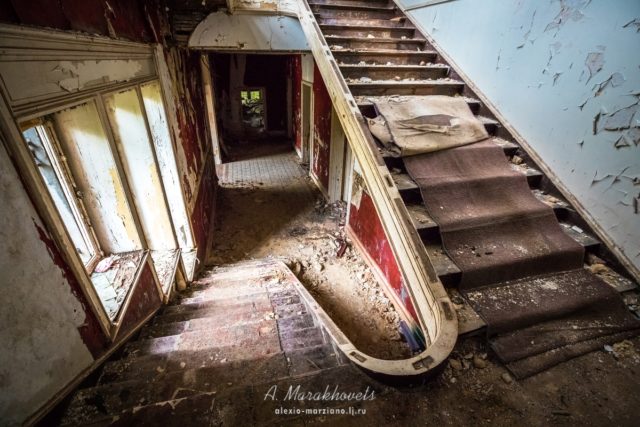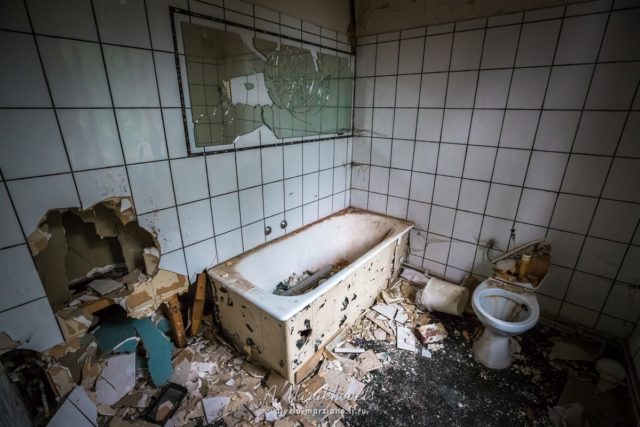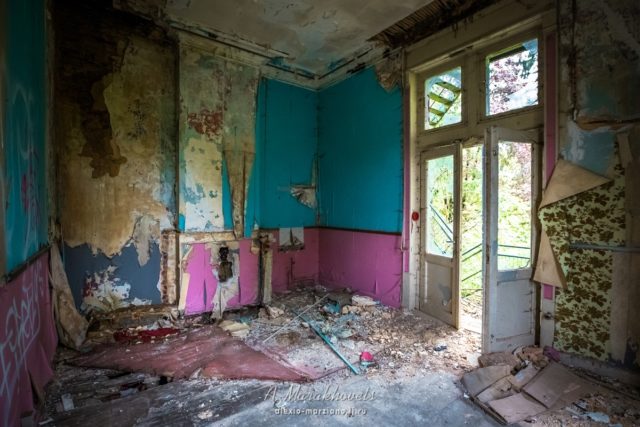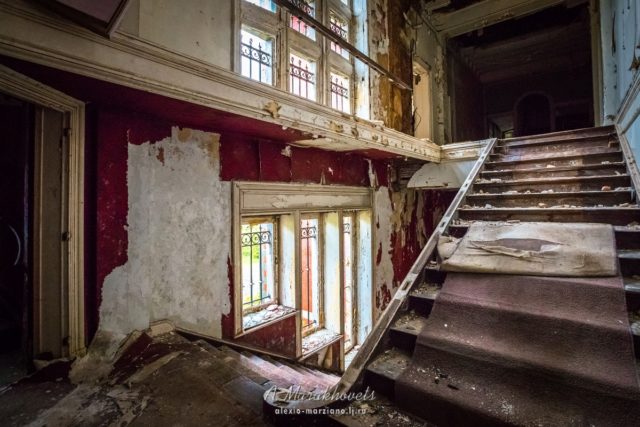 Abandoned Amusement Park in Lithuania