Scott Fitzgerald, an extraordinary writer, the life and work of whom are filled with surprising events and pieces of literature enough to inspire any screenwriter or biographer to give birth to a masterpiece. During his lifetime, this man produced a great number of short stories and novels, the most famous of which is The Great Gatsby. "…the main message that Fitzgerald sends to us isn't that dreaming will lead to despair, but that chasing an unworthy dream will lead to tragedy," writes The Guardian in their review of the book.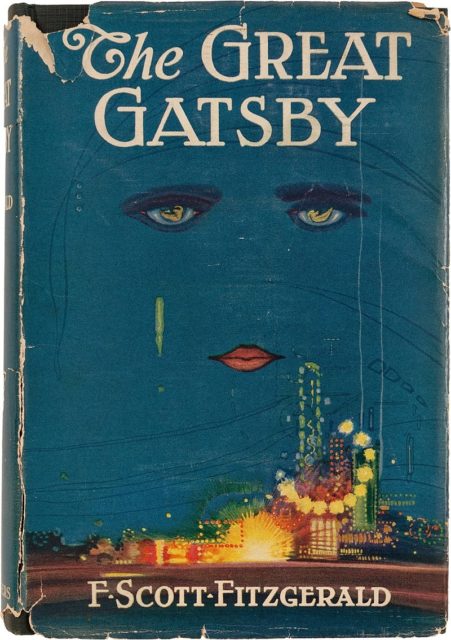 And any great novel deserves to be depicted up on the silver screen, and Fitzgerald's book was adapted into a movie that bears that same title. The film brought Gatsby to life and with it a great number of locations and places. This is where Oheka Castle comes in.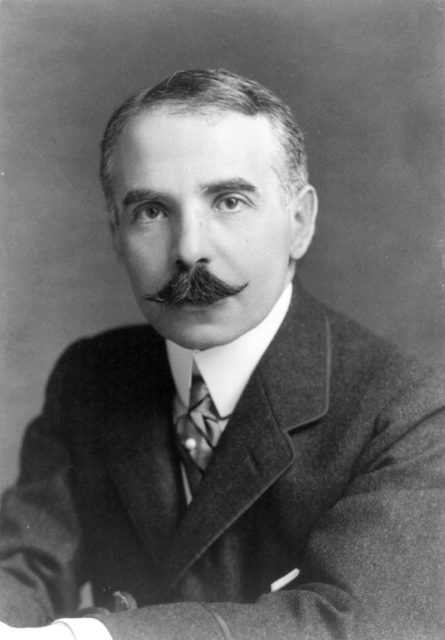 Home to Otto Hermann Kahn, collector and philanthropist but above all, an investment banker. And he sure did invest in this 127-room castle. Being a man of the upper classes, it was quite typical for him to have two or more places that he called home; one was in the city of New York and the other was in a more serene bucolic environment in the country.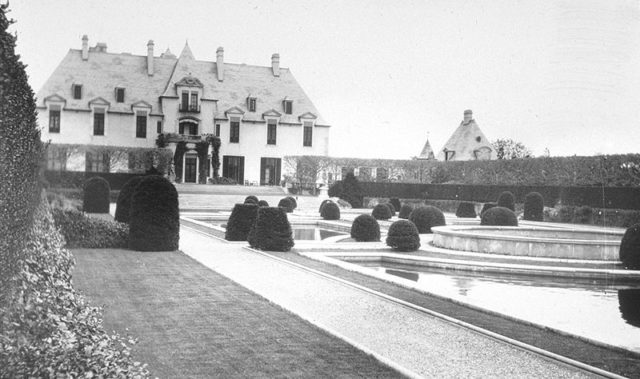 Here, amid the vivid colors of the New Jersey countryside, Otto set forth to build his other home. Unfortunately, Otto was rather unwelcomed in those parts, for open antisemitism was rampant in the community there. He left and went to Long Island where he bought almost two square kilometers of land and this is where he built his dream home "Oheka."
With this place, he wanted to do something special. For this reason, he hired Delano and Aldrich, an architectural firm whose work spanned decades. He tasked them with constructing a fireproof building for his previous home in New Jersey had been devastated by fire.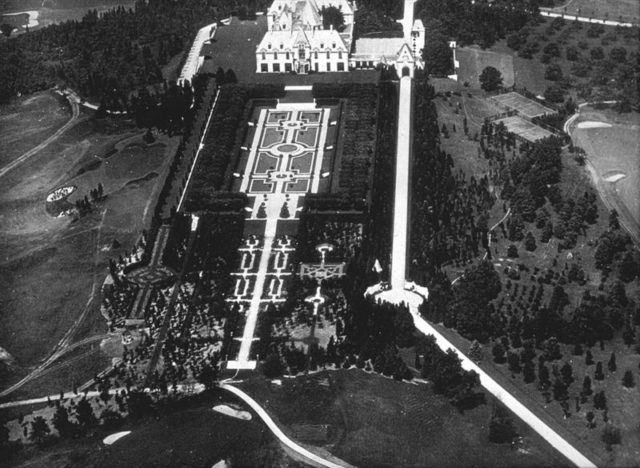 But Otto had another wish and this was for the house to stand on top of an artificial hill giving the spectator a wondrous view of Cold Spring Harbor and the Cold Spring Hill. Theis endeavor would add two years to the original calculations; nonetheless, the artificial hill was created.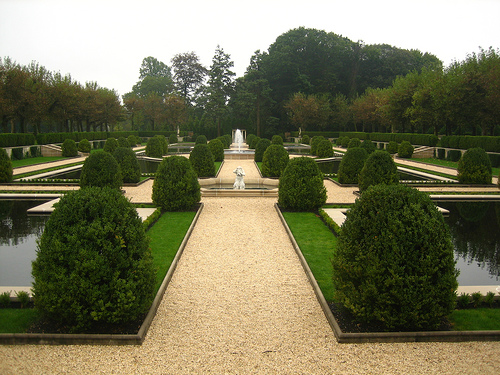 Needless to say, such a vast property required someone to take care of the design of the landscape, and for this Otto hired the Olmsted Brothers. This company and its men gave birth to Oheka Gardens. Done in a style known as jardin à la française – French formal garden – featuring a verdant parterre and hedging and water terraces, these gardens have a truly royal appearance.
Otto even went as far as building his own 18-hole golf course for which he hired Seth Raynor, an architect specializing in golf course design. Furthermore, he enriched his property with tennis court, landing strip, indoor swimming pool, orchards, stable, and the list goes on, for this was one of the largest private estates in America.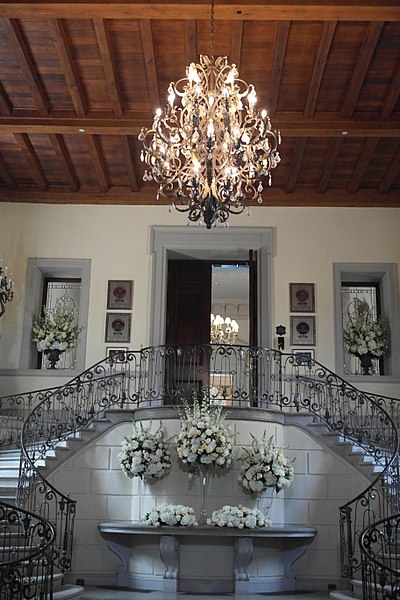 Otto Hermann Kahn enjoys it as much as humanly possible until the day that he died, March 29th, 1934. When he left this world the house and all of the estate were sold. And that is when the tragedy of this place started; for a period it was used by the New York City sanitation workers, the military bulldozed the gardens a changed the interior of the house; it was even used as a school.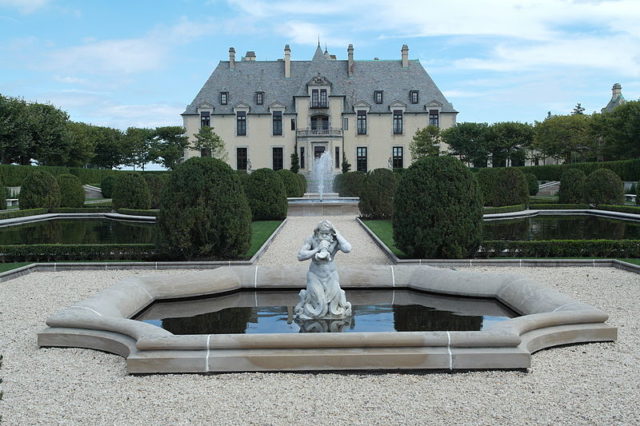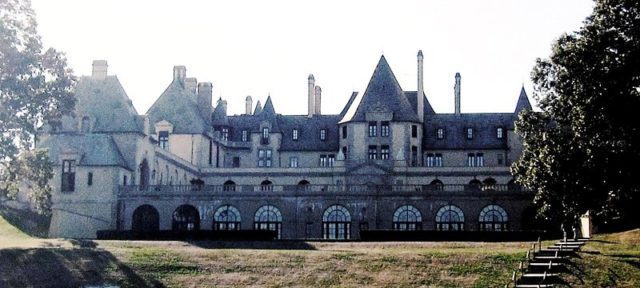 For four years the castle remained empty and abandoned until Gary Melius bought it and started the biggest residential renovation project America had ever witnessed. But it was too much for him to keep up the cost, so Gary sold this estate to Hideki Yokoi.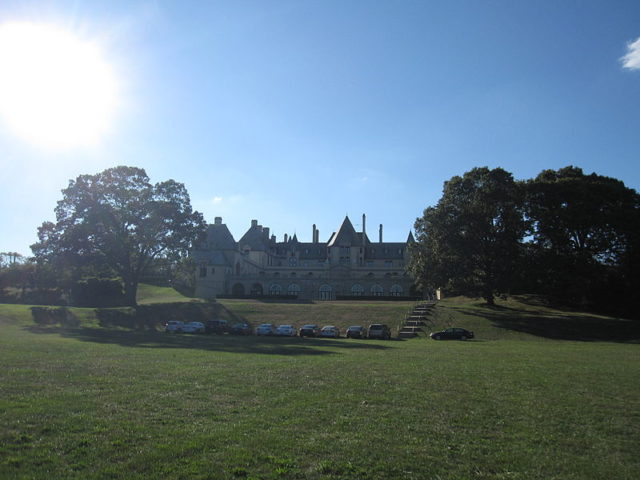 Today this place in part is used as a hotel and as a backdrop for countless photographs and Hollywood blockbusters such as What Happens in Vegas and Citizen Kane. According to a number of researchers and scholars, this is the very estate from which F. Scott Fitzgerald drew his inspiration for Gatsby's exravagant home.