No more than 35 miles to the southeast of Paris, France, one can easily locate a grand château that throughout its existence went through three phases; it was first a home, was left empty and forgotten for years, and after its dilapidated bones were renovated before they turned into dust, it was opened to the general public so any can come visit and admire it's opulence.
The story of Vaux-le-Vicomte begins in 1641 when the estate was purchased by Nicolas Fouquet, the Finance Minister of Mazarin, whose biography shares an element of noble tragedy. This well-mannered and striving gentleman became a member of the Parliament of Paris when he was just 26 years old.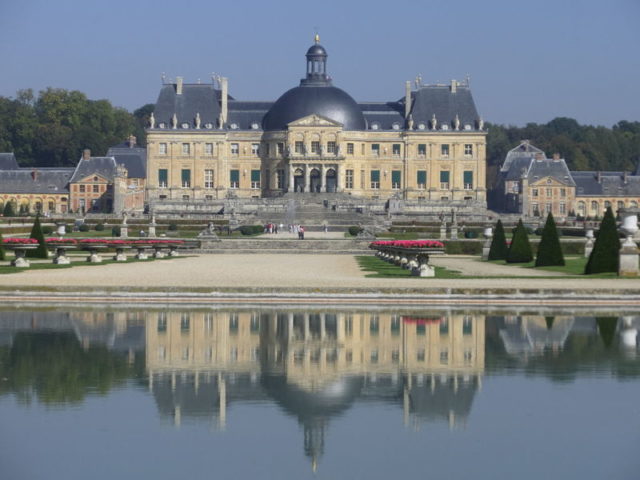 He had an enormous respect for art and supported countless artists, helping them in different ways. When he bought this property he hired the best of the day; André Le Nôtre, a famous French landscape artist; Charles Le Brun, a French painter and interior designer; and finally the astonishing Baroque architect Louis Le Vau.
These three men, together with Fouquet's imagination, were soon to create one of France's most lavish castles. And in order to do so, Nicolas Fouquet had to purchase three whole villages. He then leveled these bucolic communities in order to make room for his palace.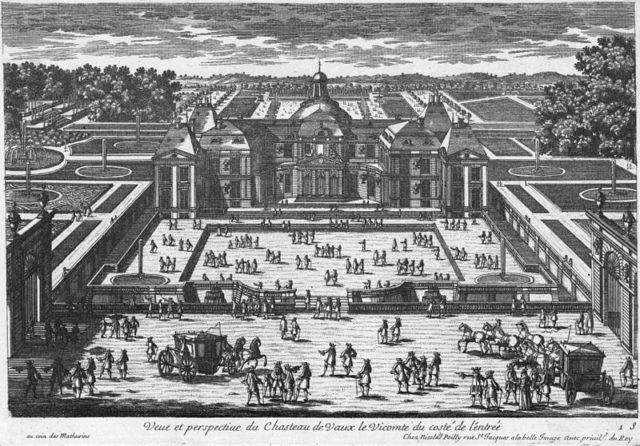 But Fouquet was generous enough to employ some of the villagers to maintain the castle's splendid gardens. According to some scholars, Fouquet was eager to finish this project as soon as possible, and in order to do so, he went as far as hiring around 18,000 workers. Being at the zenith of his career and having a seemingly infinite wealth at his disposal, he had no problem doing so.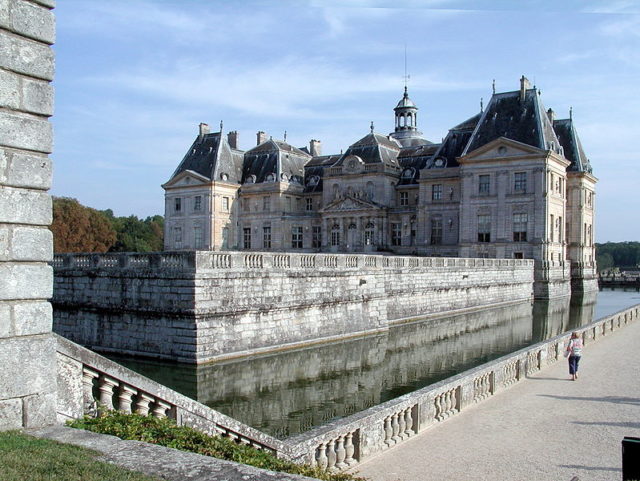 Once the château was completed it quickly became a place where good literature and art, as well as fine dining and wine, were nurtured and cherished. The French poet Jean de la Fontaine was a frequent guest and one of Fouquet's closest friends.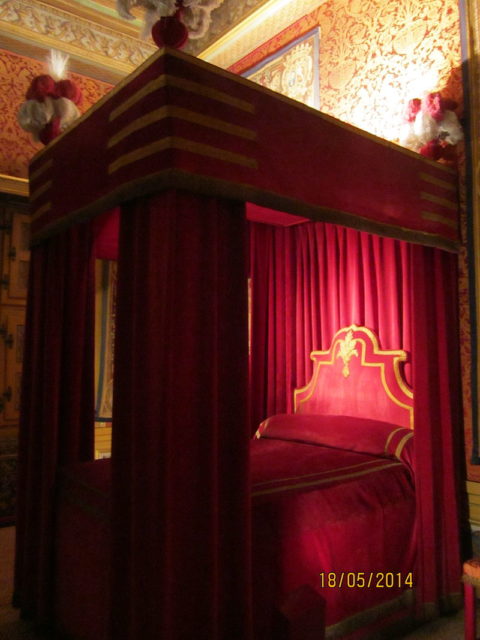 The castle itself was a lavish place; "In front of the castle was the wide entrance court, the cour d'honneur, cut off by a handsome semicircular balustrade and fine trellis barriers, to which the broad carriage roads of the park led," writes the garden guide website Gardenvisit.
As was customary, the castle was surrounded by a moat filled with water, which was crossed by a stone bridge. The interior of the castle was no less splendid than the exterior. Almost symmetrical in design, the interior itself was fit for a king.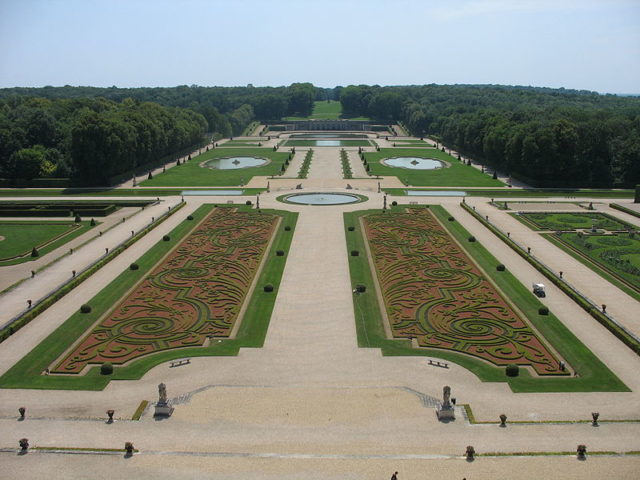 And what an irony, for it was the luxury itself that put Fouquet in trouble. Dazzling both in and out, the castle's refined looks drew the attention of King Louis XIV of France. The king accused Fouquet of embezzlement and later arrested him. Fouquet dropped from a nobleman to a prisoner; he remained locked up until the day he died. The king then seized the property and hired the exact same team that worked on Vaux-le-Vicomte to design what would later become known as the Palace of Versailles.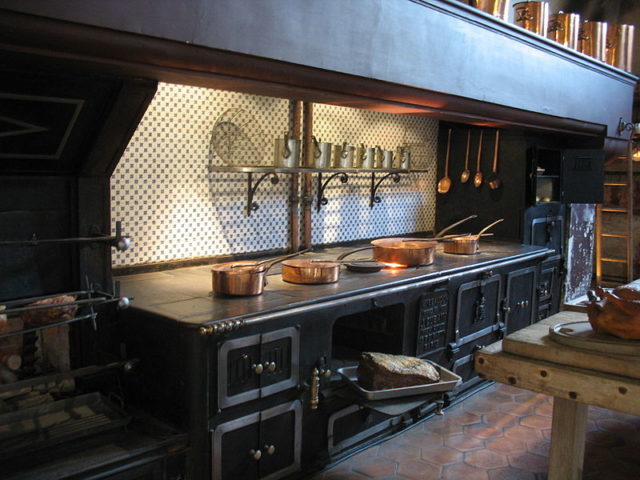 A decade later, the property was recovered by Madame Fouquet. But when her husband and son both passed away, she decided that it was time to sell the property. And from that point on the castle just kept swapping hands. It was first purchased by Claude Louis Hector de Villars, the general of Louis XIV. Next came the Duke of Praslin, the descendants of whom kept the property for well over a hundred years. The château then fell into oblivion and was largely forgotten.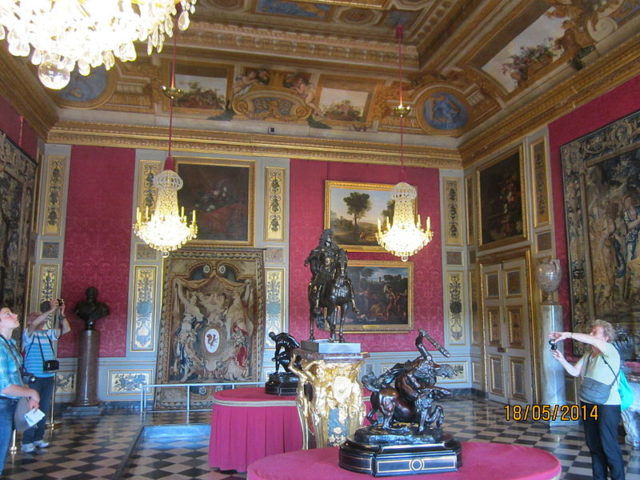 It was 1875 when a man by the name of Alfred Sommier became the castle's new owner. When he bought the estate, much of it was in ruins and the lavish gardens were no longer splendid–nor gardens for that matter. He hired Hippolyte Destailleur and Elie Lainé to help him restore this palace back to the way Fouquet would have wanted it to look.
To this day, Château Vaux-le-Vicomte continues to strike with awe anyone that comes to visit. Even movie directors were inspired by it and this is where part of The Sopranos as well as The Man in the Iron Mask were filmed.