This stone building in the Cleveland Metroparks nature preserve district, in Willoughby Hills, Ohio, goes by the name of Squire's Castle. It was erected not to house royalty or any important family, as the name might imply, but simply to serve as the caretaker's house for a great mansion that unfortunately was never built.
The whole estate belonged to Feargus O'Conner Bowden Squire, who was born on February 12, 1850, in the village of Bow in Devon, England. When he was 10 years old, his family migrated to the United States of America and chose Cleveland as their home.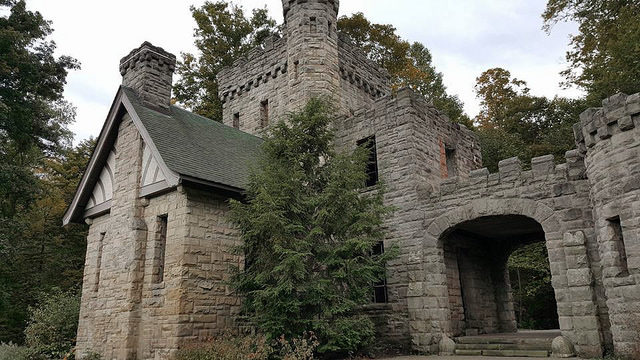 Squire left school at an early age and found a job in a paper mill. It wasn't long before he decided to move on and look for work elsewhere; he found it with Alexander, Scofield and Company oil refinery. Feargus B. Squire was a bright young man and quickly advanced through the ranks. He started out as a refinery worker but fairly quick reached the position of bookkeeper.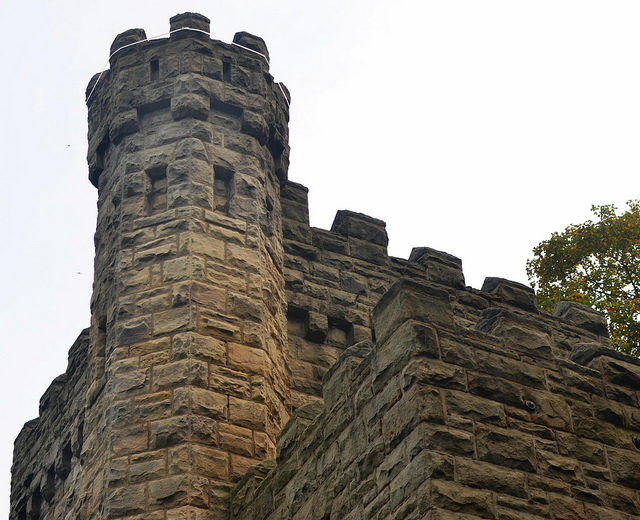 Squire went on to form his own company, Newman, Squire and Co., the first business in America that delivered petroleum to your doorstep, which in 1876 was bought out by the Standard Oil Company. Squire took up a position with Standard Oil as an inspector of exports from their port on the Hudson River in New Jersey. He also served as an executive officer, managing a number of Standard Oil's subsidiary companies, and later a trustee.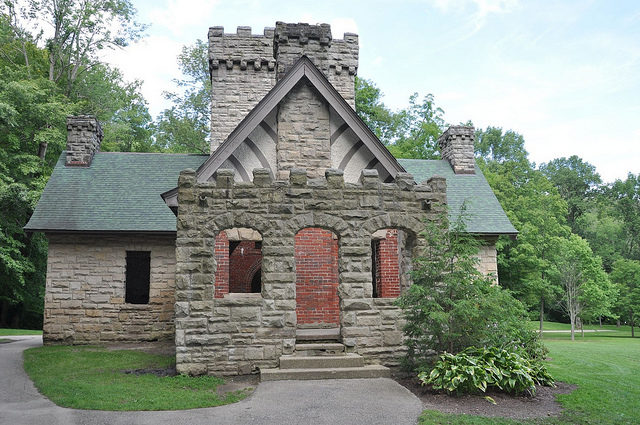 In 1890, Squire purchased a 525 acre plot of forest land. He named it River Farm Estate and made plans to build an English Country-style manor house as a reflection of his English roots. He began in 1895 with the construction of the gatekeeper's house for which he chose to use Romanesque Revival style architecture.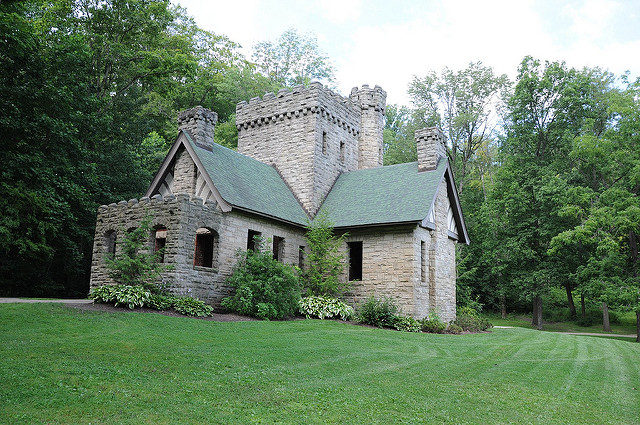 It took two years to complete the castellated gatehouse. Despite its bucolic setting, the property was fairly basic as it had no electricity, no running water or sewer, and no natural gas supply, either. Having run into difficulties in procuring both labor and building material, Squire had no choice but to drop his plans for a lavish English mansion. The gatekeeper's house was used for some years by Squire's daughter as a weekend country retreat.
But Squire's wife never really liked the house and for this reason he almost never came here, especially after 1908. He eventually decided to sell the house, along with the rest of the estate, and did so in 1922. But the new owners of the property were faced with bankruptcy not long after the purchase, so the estate was seized by the bank.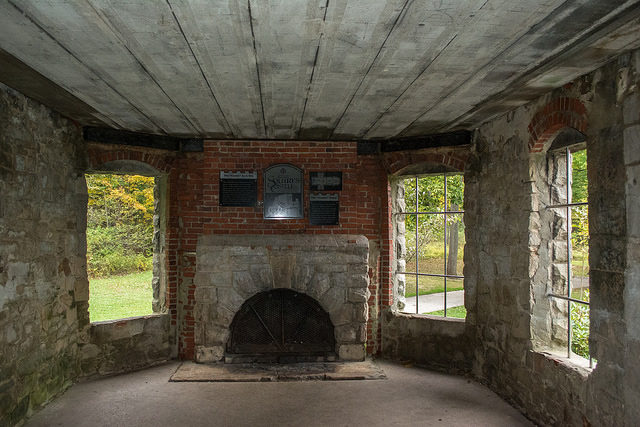 The Cleveland Park Board took over control of the estate in 1925, and this was when the house received its sobriquet of Squire's Castle. Sadly the abandoned house became a target for vandals and suffered some damage over the years.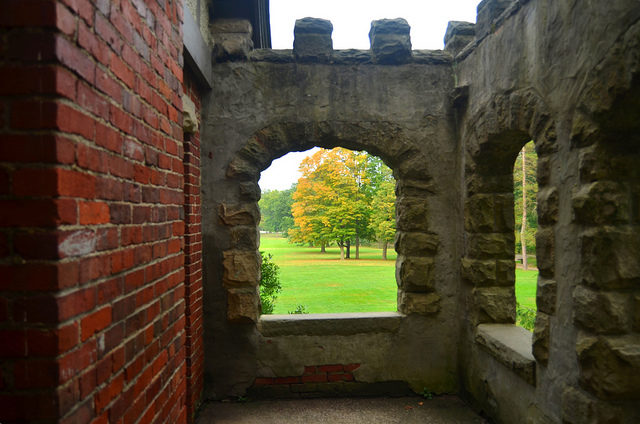 The house and its surrounding parkland was revamped in 1995 and opened to the public. Of course no abandoned house is without its ghost stories. According to urban legend, Mrs Squire hated the house so much that she developed insomnia and would walk up and down the house carrying with her a disturbing red lantern. One night something made her take fright; running away from whatever dreadful thing it was, she fell and snapped her neck. Mrs Squire died instantly.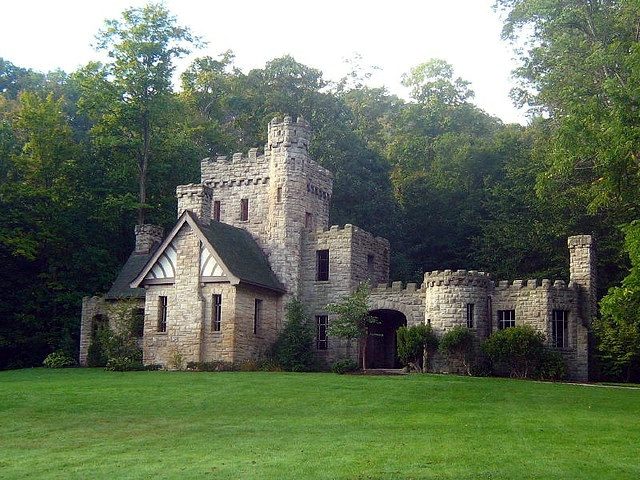 Today, the myth of Squire's Castle's spook is eagerly told by local residents. People say that the ghost of Mrs Squire still wonders about the estate with her red lantern, sobbing and squalling in malaise, scaring anyone that chooses to roam about the estate after dark. The truth, however, is very different, for Mrs Squire died of a stroke at her home in Wickcliffe in 1929, but Squire's Castle still stands to this day for anyone who wishes to see if the legends are true.