While construction was underway for the HS2 near Warwickshire in the United Kingdom, a team of archaeologists forged ahead to ensure that there were no historic finds in the area that would be built through. As it turned out, there was – and a significant one at that. Their discovery of the Coleshill Manor gatehouse could very well rewrite the history of the English Civil War as it's known.
'Better than finding gold'
The excavation at Coleshill Manor was one of 100 similar sites investigated by contract archaeologists on behalf of HS2, the high-speed railway currently being constructed throughout the UK. This team, from Wessex Archaeology, was tasked with uncovering what turned out to be the surviving brick bases from a medieval gatehouse.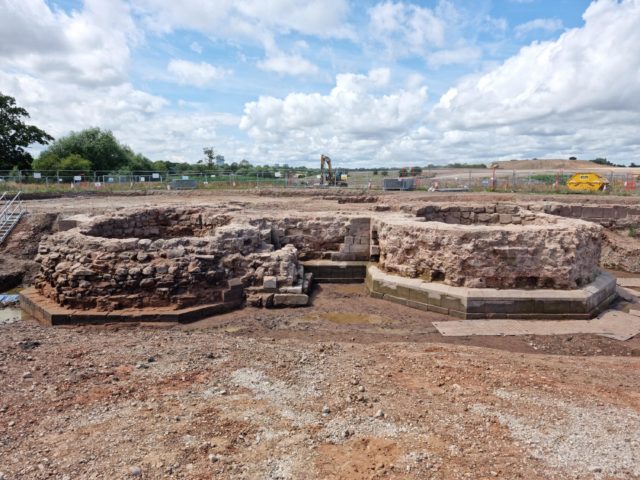 The find was remarkable in that its location had been lost to history, utterly forgotten alongside the well-known manor. The gatehouse, as was discovered upon further research, was been mostly demolished around the 1650s in order to make room for a larger manor and elaborate gardens. Coleshill Manor was owned by Sir Robert Digby. He married an Irish heiress, allowing him to create a more"modern" home to truly show off his wealth.
Coleshill Manor
Although it was the gatehouse that was excavated, the remains of the manor were identified years previously when archaeologists used aerial photography. This also allowed them to locate a moat that used to surround the property. The ornamental gardens, built after the gatehouse came down, are one of the most impressive features of the site, as they are exceptionally well preserved.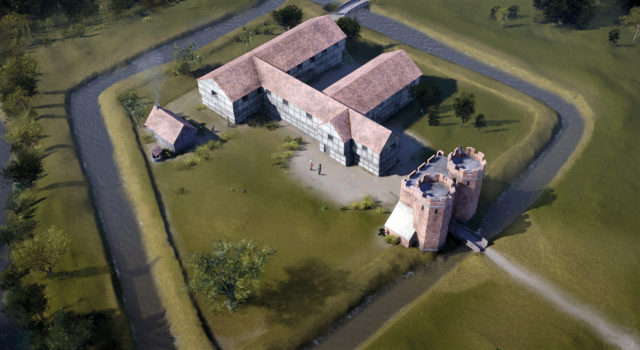 Researchers were able to clearly identify the gravel paths, garden beds, the foundations of pavilions that once stood, and how the garden had been laid out on the property. Yet undoubtedly the most impressive finding was the presence of 200 or so impact marks on the gatehouse that are believed to be from musket fire. This theory arose due to the fact that there were over 40 musket balls found scattered in the surrounding area, along with a pistol.
Reevaluating the Civil War
Researchers now believe that Coleshill Manor may have been the site of one of the earliest battles of the English Civil War, which began in August 1642. Although there is no officially recorded skirmish at this location, that doesn't mean there wasn't one. The historical record largely includes major battles of the war and excludes those that were smaller or inconsequential.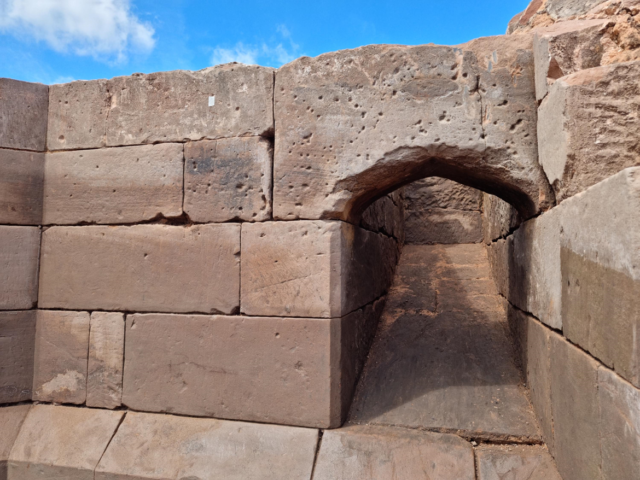 It's known that there was a battle nearby at Curdworth Bridge, so it would be very easy for the musket shots to have come from troops heading that way into the fight. This discovery could very well upend the previously accepted chronology of the Civil War.
More from us: Raleigh Battery in Plymouth, England
As described by archaeologist Stuart Pierson, who was involved with the gatehouse discovery, "People always say that you want to find gold in archaeology, but I think for a lot of us finding that tower will always be better than finding gold. I think it's the highlight of our careers finding that, and I don't think we're going to find anything like that again."