In the suburbs of Bangkok, a unique location has become a tourist attraction. Since 2010, the debris from planes stored on wasteland has created an airplane graveyard. The site is so popular that it is listed on Google Maps.
The graveyard is situated just off Ramkhamhaeng Road, next to a car repair shop. Here lie an abandoned Boeing 747 and two smaller aircraft – McDonnell Douglas MD-82.
The MD-82 planes were once operated by Orient Thai Airlines. However, this model was scrapped following its involvement in a plane crash at Phuket Airport in 2007 which resulted in 89 fatalities.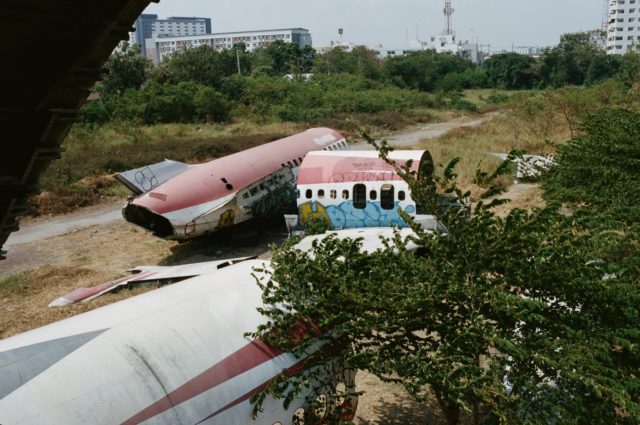 The land that serves as this aircraft graveyard belongs to a local businessman who disassembles aircraft and sells on valuable parts. Consequently, it is impossible to find anything of value inside: there are no seats, air compartments, or internal panels.
Objects such as magazines, life vests, and oxygen masks were not deemed valuable enough to sell on and now litter the floor. The cockpit of one of the smaller planes is also still intact, leading to some great photo opportunities for those who want to play at being captain.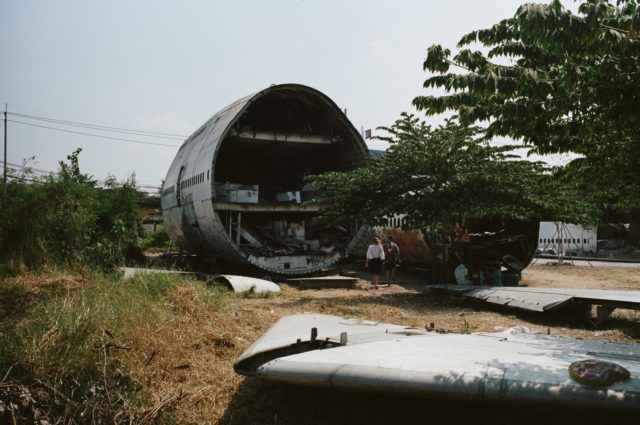 Since the land is privately owned, it is illegal to enter without permission. However, that hasn't deterred the curious, and today, there are people constantly coming and going from the site.
Some locals have built shelters for themselves in sheds nearby as well as inside the planes. There are probably about three Thai families living there. To access the planes, they have made steps out of stacked tires.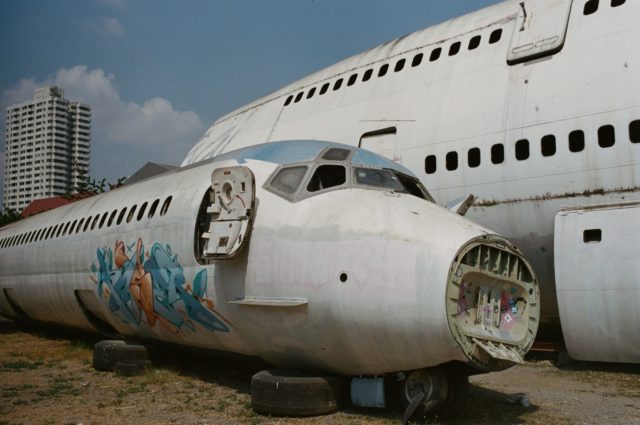 These locals claim that living in the planes is much better than living on the street. They earn some money from collecting discarded items and selling them to a nearby recycling center, but their biggest source of income is admission fees from tourists and curious locals who want to look at the planes and take some photos.
Most often, the fee is between 100-300 baht, with 150 baht being the equivalent of around $4. However, it seems to vary greatly, with some people reportedly paying as much as 800 baht.
All visitors should respect the privacy of the residents and not try to enter their homes without permission. Those areas which are used as living quarters often have curtains hanging in the windows and spaces, making them easy to identify.
Anyone venturing inside the aircraft needs to be extremely careful as the metal structures have become quite unstable and dangerous over the years. At any time, a panel may fall or a floor collapse, and there are plenty of sharp surfaces and corners which could cause injury.
Despite the safety issues, the Bangkok airplane graveyard remains a popular destination for urban explorers. Since Ramkhamhaeng Road is one of Bangkok's busiest roads, online advice is to avoid visiting the graveyard during rush hour. It is also possible to reach the site via the canal.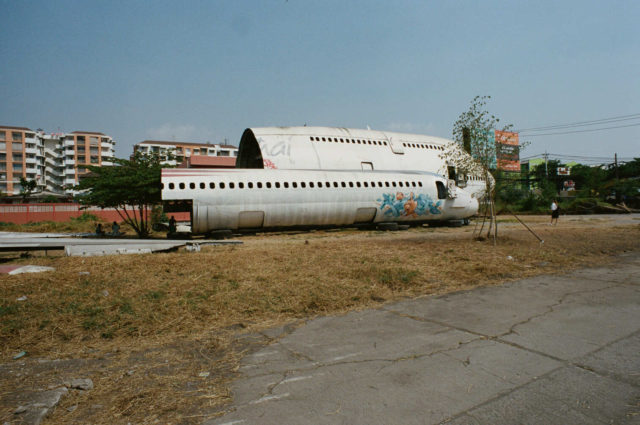 Some explorers have reported that they've made the trip and then been turned away at the gate by one of the Thai families, so gaining access is not always assured.
Sadly, rumor has it that there is a major construction project on the horizon to create a subway in the area, so this unforgettable and extraordinary Bangkok experience may disappear in the future.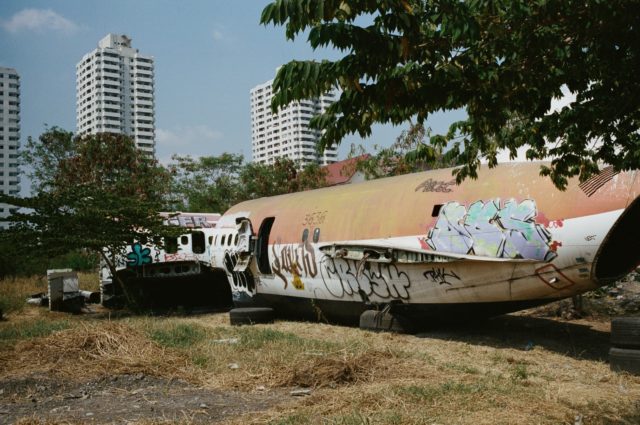 These amazing images of the airplane graveyard belong to Sean, who has kindly given us his permission to share them with our readers. Check out his beautiful Instagram page for more of his work. Prints of his photos are available, so feel free to get in touch with Sean if you'd like to purchase one.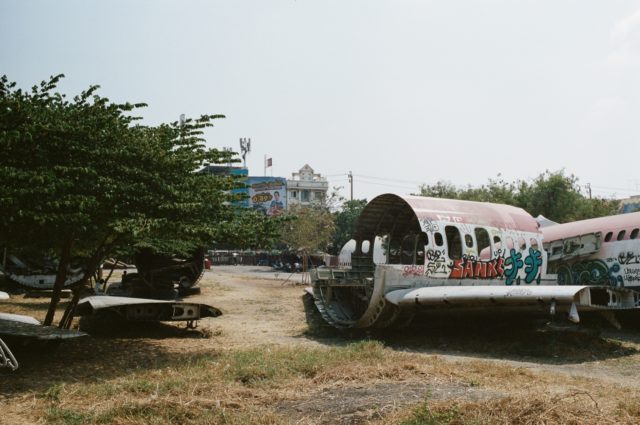 Another Article From Us: The famous TWA Flight Center Terminal of JFK's Airport