A 2,000-year-old ancient Roman bath known as the "Basilica Therma" is expected to undergo revitalization efforts. The location, which was added to the UNESCO World Heritage Site Tentative List in 2018, was uncovered in 2014, following four years of excavation efforts by Turkey's Provincial Culture and Tourism Directorate.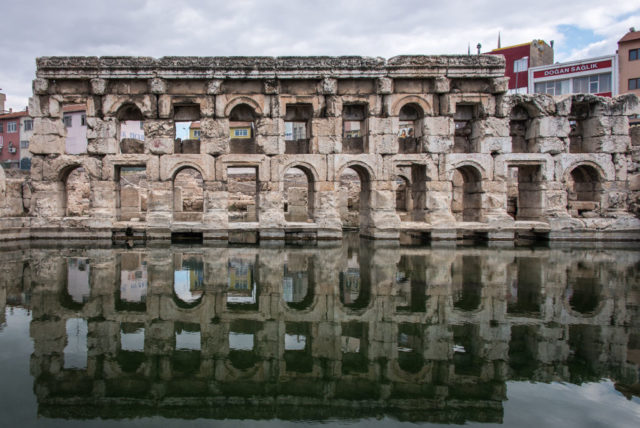 Located in the Central Anatolia region of Yozgat in Turkey, the Basilica Therma is believed to have been built in the 2nd century AD by an ancient Roman king, whose daughter had fallen ill. According to legend, she was cured through the thermal water's healing properties, leading locals to nickname the site "King's Daughter."
The Roman bath was used during the reign of the Byzantine, Seljuk and Ottoman empires. Following the spread of Christianity, a church was added to the northern section of the site, and until 451 AD it was a bishopric center.
According to the latest findings, the Basilica Therma and the surrounding area fell into Turkish sovereignty following the Battle of Manzikert. After the Seljuk and the Anatolian beyliks, the Ottoman Empire ruled the region, beginning in 1521.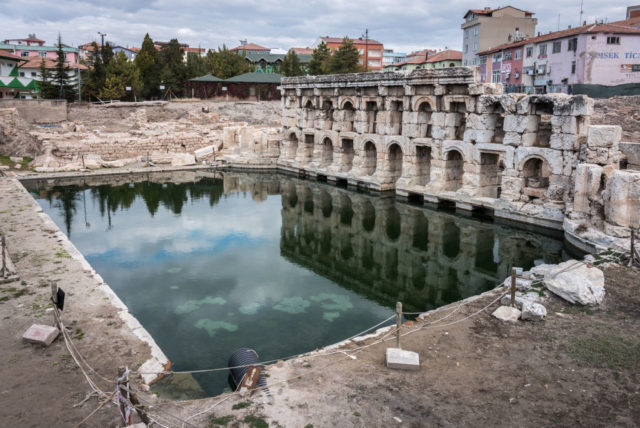 Excavation work at the site began in 2010, with the Basilica Therma being discovered in 2014. Between then and 2015, a number of artifacts dating back to various empires have been discovered. This includes statues of various Roman and Greek goddesses, as well as Christian symbols, that date back to the Early Roman Period. Also uncovered was a large Baptismal front with a cross on it, further confirming the site's use as a religious center.
The semi-Olympic-sized pool and two others that have been unearthed in Yozgat's Sarıkaya district contain thermal water that stays between 48-49 degrees Celsius. Along with the water's supposed healing powers, the site is significant for being just one of two existing structures worldwide.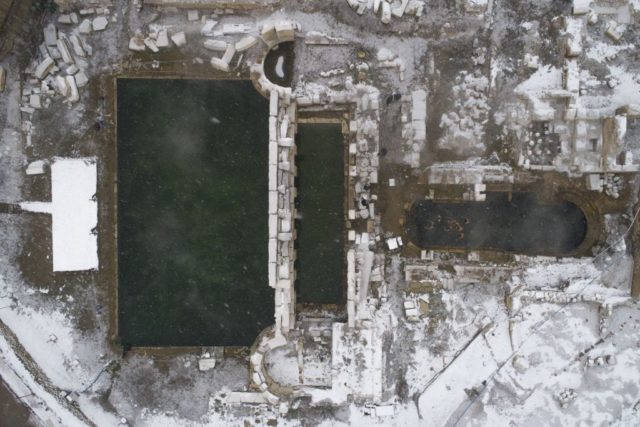 More from us: Eerie Nautical Discoveries Underneath the Golden Gate Bridge
The intention for the site was to open it to tourists, but it was announced in 2020 that work had been halted for the past three years, due to a lack of government funding. The area was fenced off, with visitors barred from entering the premises. The current excavation work is expected to be completed within the next few years, after which the Basilica Therma will be reopened to the public.