Researchers around the globe are buzzing after a 192-meter (630-foot) deep sinkhole was discovered in southern China's Guangxi Zhuang Autonomous Region. Of particular interest is the "primitive" forest that lines the bottom, which could be home to species not yet known to mankind.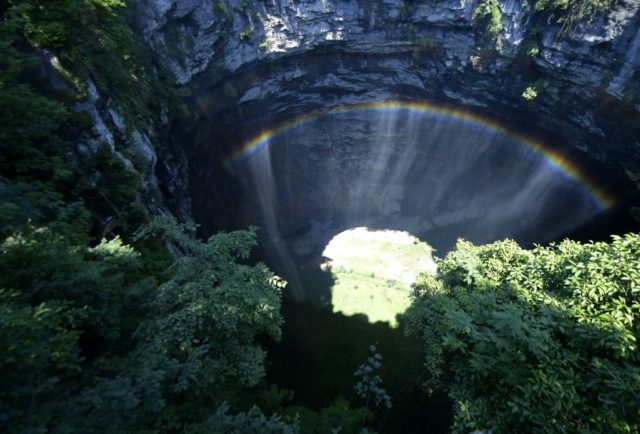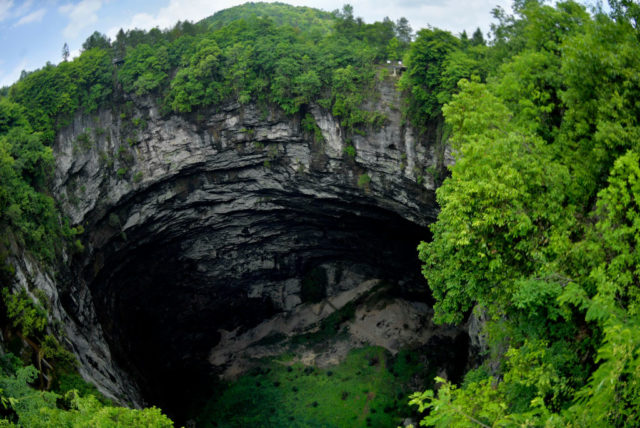 The sinkhole was first discovered by cave explorers near Ping'e Village, Leye County, in early May 2022. According to the Xinhau news agency, it spans 304 meters in length and is 139 meters wide. It took experts several hours to rappel and hike down to its base, where they discovered three cave entrances, which are believed to be the remains of the sinkhole's early evolution.
The cave entrances are hidden among a "well-preserved" forest consisting of trees that stretch 40 meters into the sky and undergrowth that's as tall as a person's shoulders, according to Chen Lixin, who led the expedition team.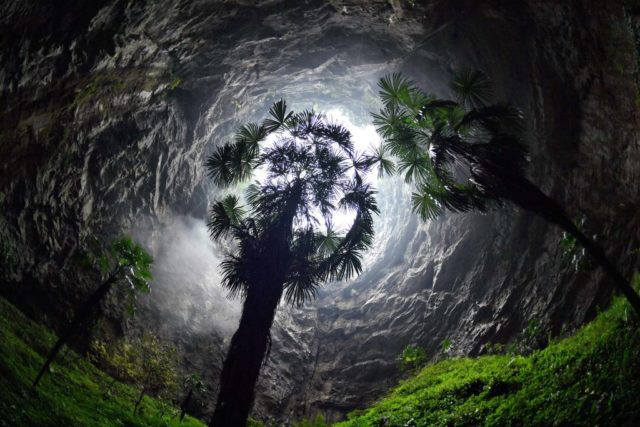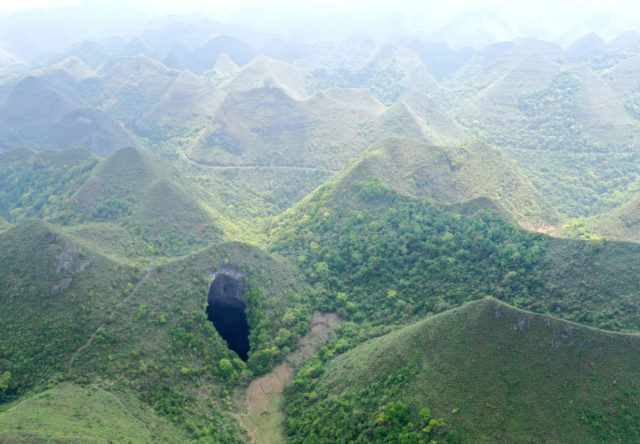 Speaking with Live Science, George Veni, the executive director of the National Cave and Karst Research Institute (NCKRI) in the United States, explains that sinkholes commonly form in Karst landscape, which is found in Leye County.
"Because of differences in geology, climate and other factors, the way karst appears at the surface can be dramatically different," he said. "So in China you have this incredibly visually spectacular karst with enormous sinkholes and giant cave entrances and so forth.
"In other parts of the world you walk out on the karst and you don't notice anything." he continued. "Sinkholes might be quite subdued, only a meter or two in diameter. Cave entrances might be very small, so you have to squeeze your way into them."
Scientists have discovered a hidden forest inside a massive sinkhole in China https://t.co/ABeYoalh79 pic.twitter.com/HFza7i8OaA

— CNN (@CNN) May 19, 2022
According to Live Science, sinkholes are formed over time, due to the dissolution of limestone. As the publication states:
"Rainwater, which is slightly acidic, picks up carbon dioxide as it runs through the soil, becoming more acidic. It then trickles, rushes and flows through the cracks in the bedrock, slowly widening them into tunnels and voids. Over time, if a cave chamber gets large enough, the ceiling can gradually collapse, opening huge sinkholes."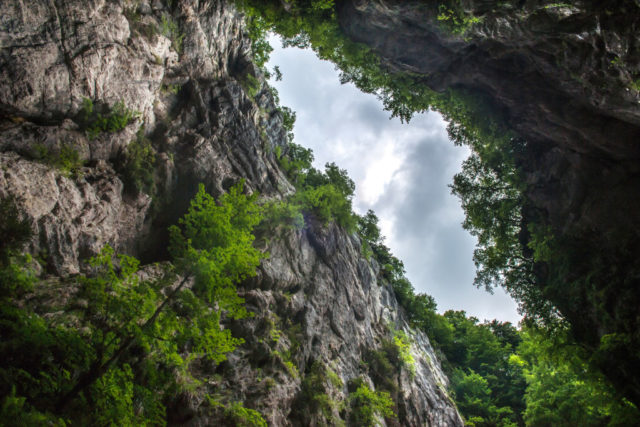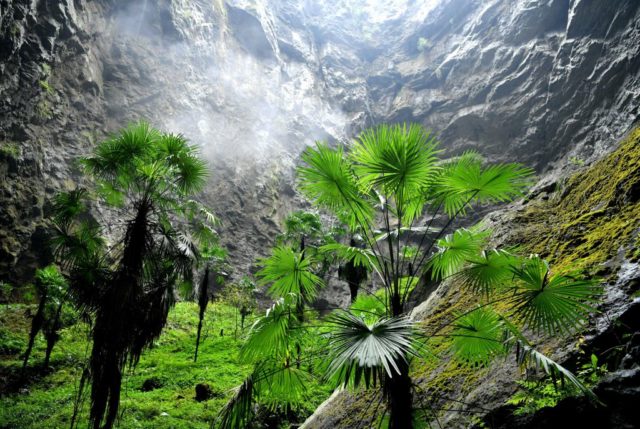 More from us: Hồ Thuỷ Tiên: The Allegedly Haunted Abandoned Waterpark in Vietnam
Leye County is home to a number of similar sinkholes, as well as caves, limestone formations and karst forests. The most recent discovery brings the total number of sinkholes in the area to 30.