The grounds of Pudu Prison is considered to be among the most haunted locations on the planet; the dark cells said to be filled with roaming, livid ghosts, and the heated shrieks and squeals that seem to come out of nowhere only makes them more daunting, especially given the fact that in some places this prison was cloaked with darkness.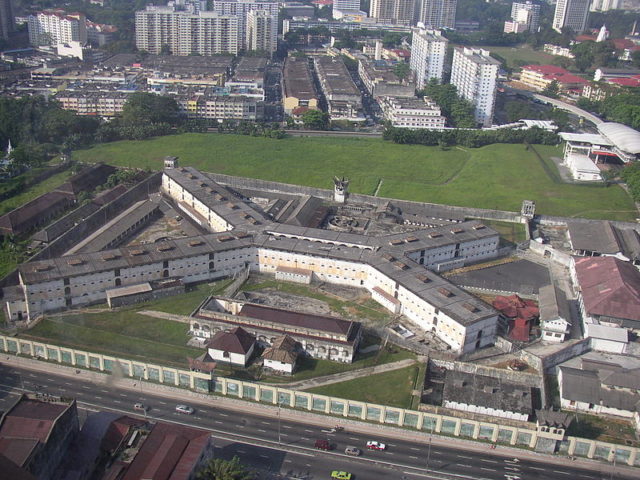 The eeriness of this place is further supported by the fact that this prison was built on top of an ancient Chinese graveyard. It all began in 1891 and, as was customary for those days, convicts were used as the main workforce. Four years later and Pudu Prison was ready for its first "guests." Lt. Col. J.A.B Ellen was placed as the first superintendent of the jailhouse.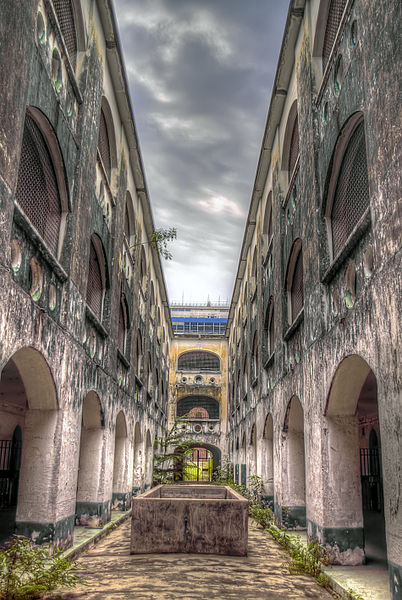 From its early days, Pudu Prison was destined with ill fate. Shortly after it opened, the area was struck by a cholera epidemic that resulted in the death of hundreds of prisoners. The source of this massive plague was later discovered to come from the water system, which once belonged to the old Chinese graveyard where countless human bodies were buried. But the problem wasn't fixed quickly and the old water system was in use until 1898.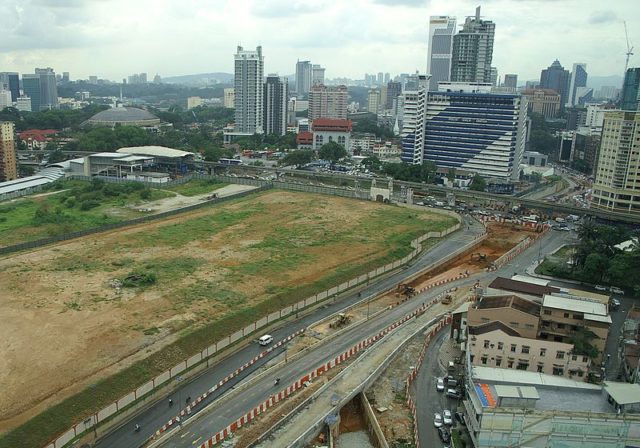 Even though this prison is located in Kuala Lumpur in Malaysia, in 1911 Pudu had its first European warden, Richard Alfred Ernest Clark. Among other things this prison is known for is that it was the only institution in the state of Selangor that housed both women and men with small sentences.
The jail also had its own garden where quantities of food were produced sufficient to satisfy the need of every single prisoner. Even though there was food, the cells in which the inmates were kept were claustrophobic. They were equipped with a window no bigger than a shoe-box and a strong metal door, which made it impossible to break out of prison.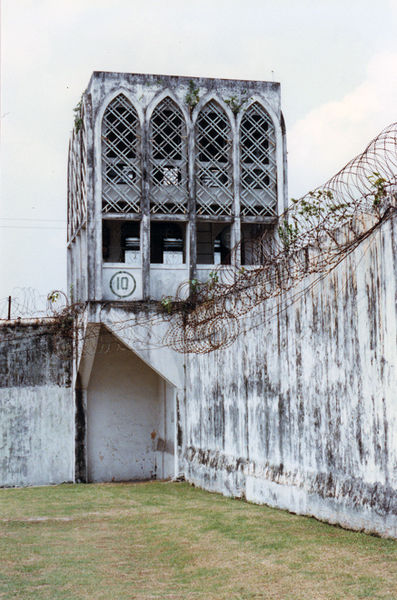 Like many prisons of the time, Pudu too had its darker side; it was a prison that administered severe corporal punishments, including caning, and where a prison siege happened led by the notorious criminal Jimmy Chua. It took place on October 17, 1986, and lasted only six days. Fortunately, everything ended peacefully on October 22.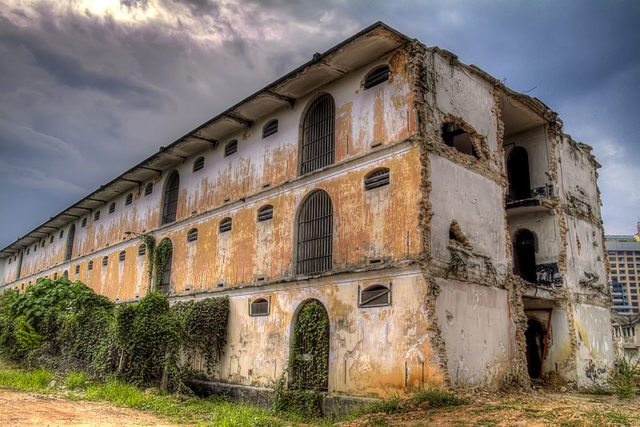 For what they did, Jimmy Chua and his pals were taken to court once more, where they were sentenced to the highest possible punishment of death by hanging. They were executed on October 10, 1989. Other famous gangsters locked in here include Brian Chambers and Kevin Barlow, executed for smuggling of heroin, and Derrick Gregory, also hanged for this same act.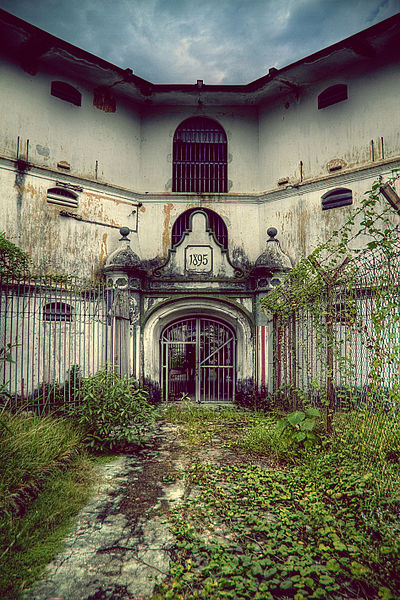 The prison remained operational until 1996. After more than 100 years, this jailhouse was officially closed and all of the prisoners subsequently relocated to different prisons in Kajang and to the Sungai Buloh Prison.
For a short period it was used as a museum and years later, in 2009, it was decided that this structure should be demolished. Intrigued by this decision, the Democratic Action Party of Malaysia asked Awang Adek Hussain, the deputy Minister of Finance, why this structure is not declared as a national monument of Malaysia and part of its heritage, to which Hussain replied that the prison is nothing to be proud with.
And so in 2010 the eastern wall of Pudu Prison was brought down in order to make room for the widening of a local road, and by 2012 almost all of the prison was demolished.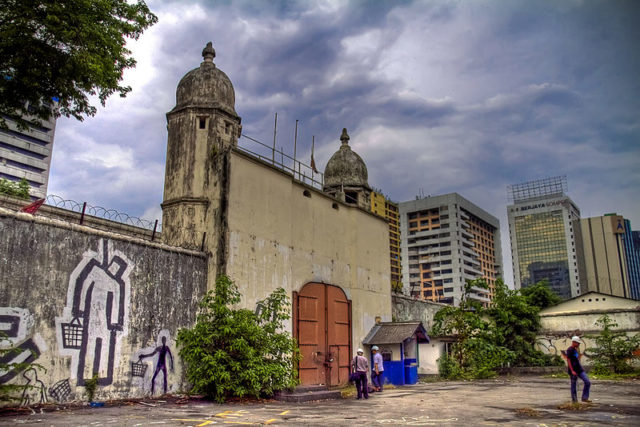 Since its closure, the stories of the ghosts of those who died in this prison became regular. According to the locals, even in its death this prison remains pretty much active, with brooding ghosts still not realizing that they are no longer part of the world of the living.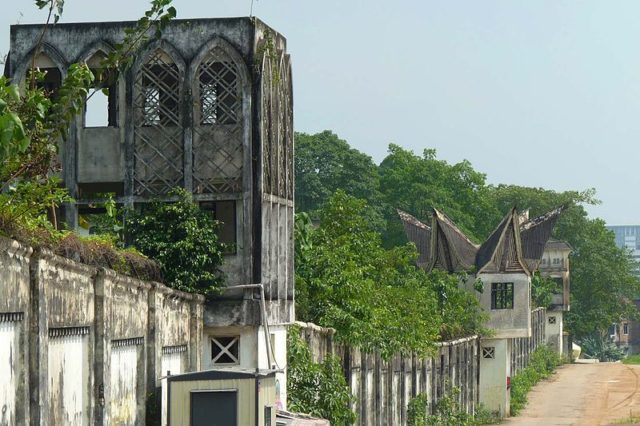 A prison guard remembers his days in the prison, and tells the story of the ghost officer, saying that he was on night duty that day when he saw an officer approaching. He quickly turned around the salute the officer, but this figure just raised his hand ― and then promptly disappeared.
Stories like this one are various and even include a haunted bunk. Currently, this prison is being regenerated into a city center development named Bukit Bintang.