In the Vale of Glamorgan in South Wales, there lies a small village named Sain Tathan, or St. Athan when translated from Welsh. It is a peaceful place with origins dating back to the 13th century and even earlier.
Throughout the years the village (as any other place for that matter) had its own ups and downs, shameful and proud moments. One of those elements that made this village jump out from the rest is the St Athan Boys' Village.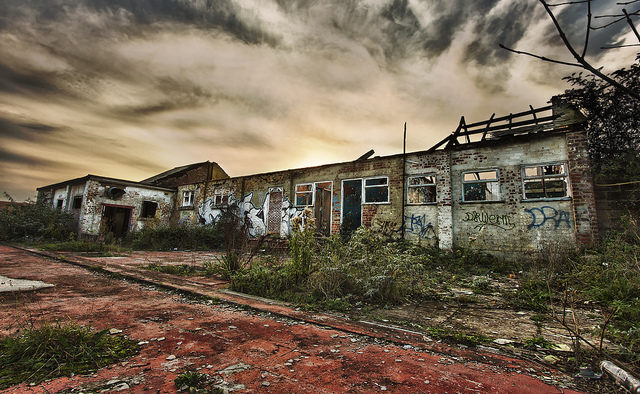 It served as a holiday site, but it would have never existed had it not been for the 1st Baron Davies of Llandinam and Captain J. Glynn Jones deciding to build a holiday camp.
The project's aim was to provide the children of miners with a removed and peaceful place where they could retreat from their industrial communities and be children. The doors first opened on August 8th, 1925. This village was far from all the damaging influence and restrictive influence that the modern way of living inevitably creates.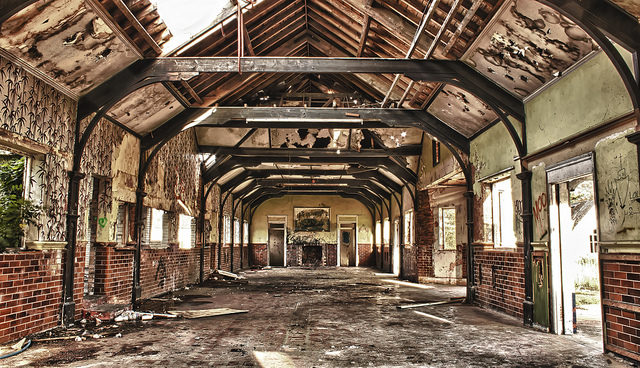 It was a dreamland for the children. The village was comprised of various structures that all served a different purpose, such as the dining hall, gym, swimming pool, and tennis court.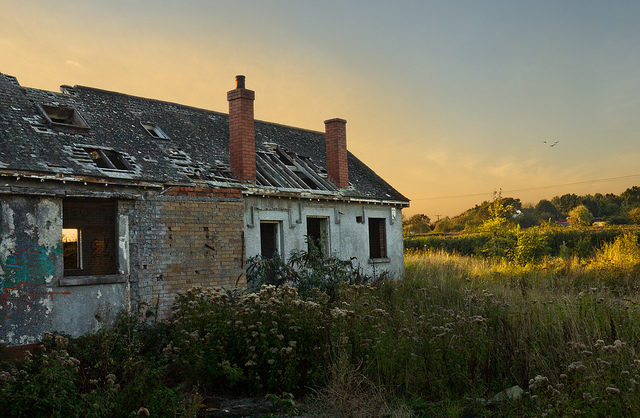 There were also areas to play football, rugby, and even cricket. Inside this village, there is also a prominent war memorial, dedicated to all those who lost their lives in the world wars.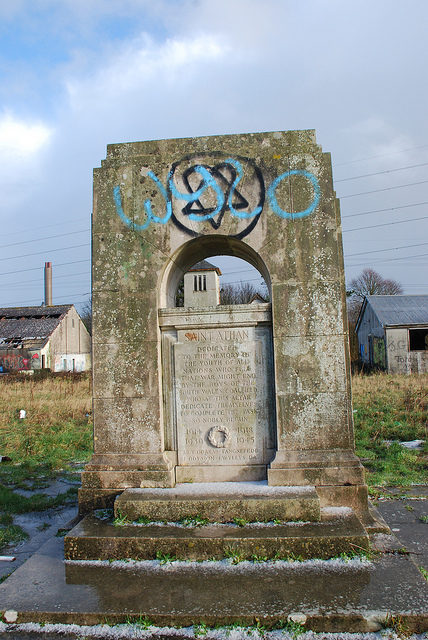 This village underwent a drastic change during WWII. From being a carefree recreational youth holiday village, it was converted to military purpose from 1940 until the end of the war.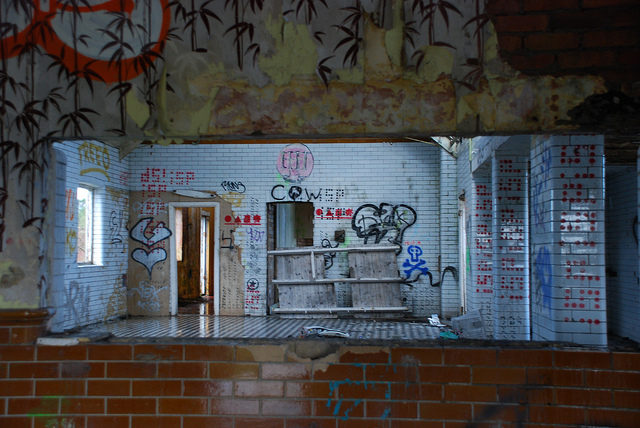 In 1946, it was restored to its original purpose and reinstated as St Athan Boys' Village. Some years later, in 1962, it was renovated and restored. A youth hostel was constructed on site and later a number of buildings and facilities for teaching different work skills to its residents.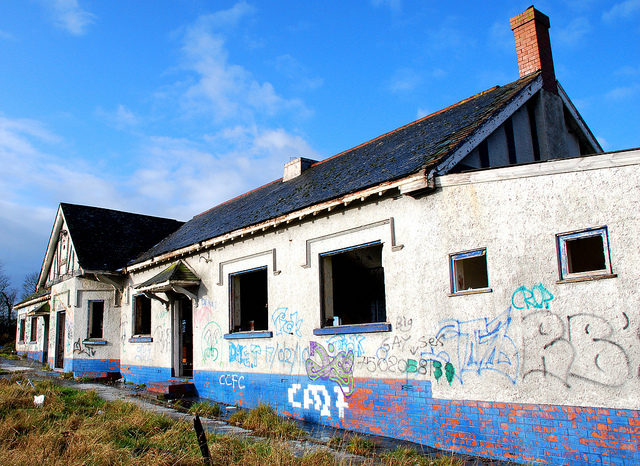 As time went on, new and less expensive ways to travel abroad became more widely available. In addition to the collapse of the Welsh coal mining industry in the valleys, this dealt a serious blow to the village. In 1990, the group responsible for running began to struggle financially and was forced to close the village.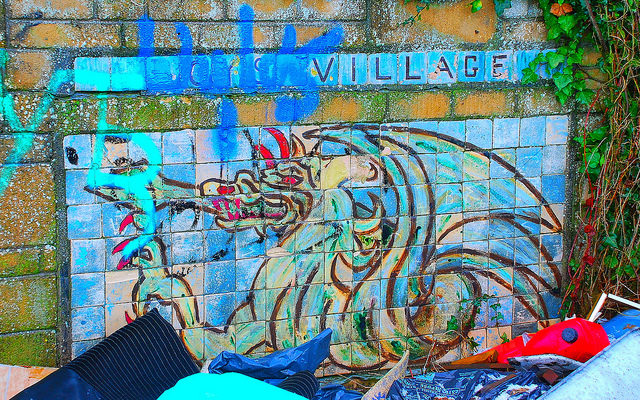 But even in its closure it still served some purpose. It was occasionally used as the site for Bible-study camps run by local churches. At the start of the 21st century, the village was acquired by a new owner, who made a family home in the caretaker's cottage.
Almost a decade later it was sold once more. Its lack of protection meant that it soon became the target of vandals and was badly damaged.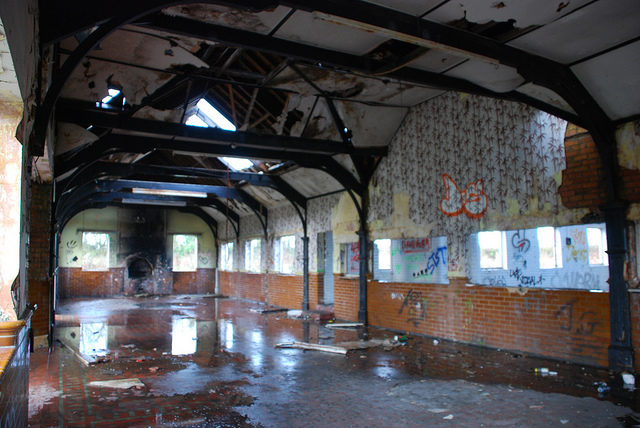 Even arsonists eventually found the village and set fire to a number of the buildings, which were so severely damaged they needed to be torn down. In the meantime, the village is awaiting redevelopment and its new future.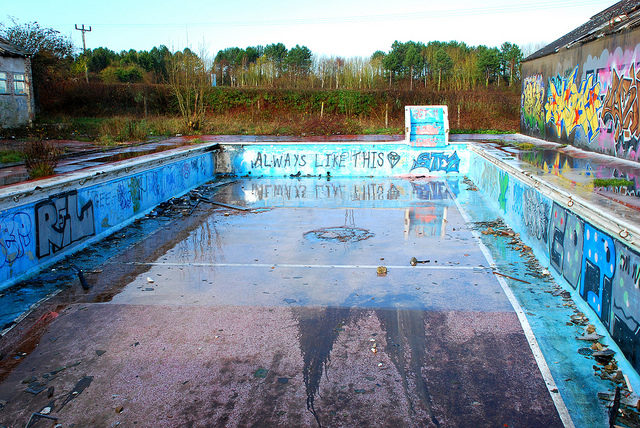 11 years after its closure, BBC shot a documentary titled Boys' Village on this location. Like any abandoned and half-ruined place, the village is surrounded by tales of ghosts and past sorrow