Located four kilometers (two and a half miles) south of the city center, the Tempelhof Airport was one of the first airports in Berlin.
The south-central district of Berlin known as Tempelhof-Schöneberg got its name because the Knights Templar occupied this area in medieval times.
Before the grand structure that is in place now, there was already a small airport at this place where early aircraft tests would be carried out. Locals would often gather here to see airships and balloons being tested.
The first flight demonstration on this site was undertaken by the Frenchman Armand Zipfel in 1909. He was followed, later that same year, by Orville Wright.
By October 8, 1923, this land at Tempelhof was officially designated as an airport by the Ministry of Transport, and a terminal was built in 1927.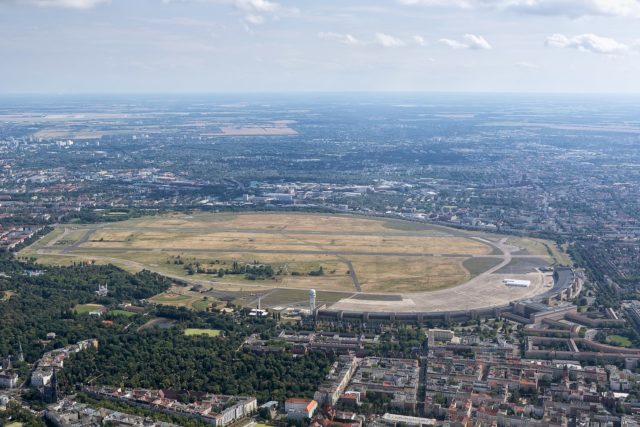 When the Nazis came to power, they began to remake Berlin. They wanted an airport which would impress visitors to Germania, the new capital of the Third Reich.
The new airport building was designed by architect Ernst Sagebiel who incorporated many unique features, including two giant arcuated aircraft hangars which were intended to look like an eagle spreading its wings and floor to ceiling windows.
Some elements of Sagebiel's design, such as separate levels for passengers and luggage, went on to be copied by airports around the world.
At one point, Templehof was considered one of the most iconic airports in Europe due to its distinctive dome-shaped roof designed to cover passengers walking to and from flights. The main building was also once heralded as one of the twenty largest buildings on earth although, ironically, it also housed one of the smallest duty-free shops as well.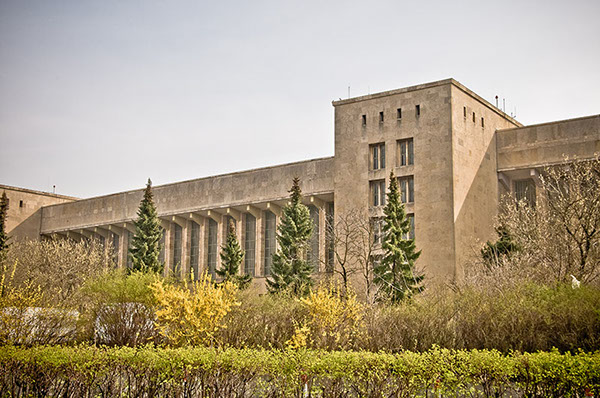 Construction was interrupted by World War II, meaning that the 1927 terminal remained in operation. In the end, some of the grander parts of the project, such as a waterfall, offices, and a giant stadium were never built at all.
The airport carried on business until April 23, 1945, when the last flight left Tempelhof for Madrid. A few days later, Soviet troops captured the airport as part of the Battle of Berlin.
The Soviets ransacked every room in the hope of finding treasures and valuable documents. In search of aerial photographs, they blew up the fortified entrance to a bomb shelter, but the explosion set fire to the celluloid. The fire was so bad that the commander ordered the lower levels to be flooded to try and extinguish it.
In July 1945, the Soviet Union transferred the airport to the Americans as part of the Yalta Agreement. In February 1946, after an overhaul, civil aviation resumed.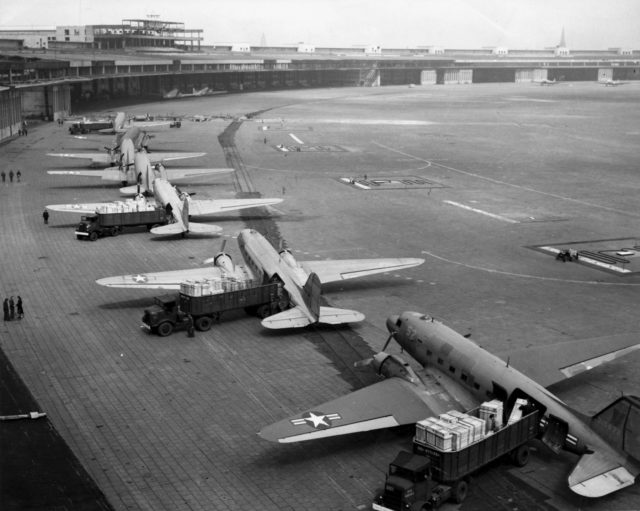 Templehof was involved in the Berlin Airlift operation and became famous for Operation Little Vittles. After pilot Gail Halvorsen met some children gathering around the airport fence, he decided to drop a box of candy with handkerchief parachutes for them. Other pilots soon followed resulting in 22 tons of candy being distributed.
Military training facilities were created at Templehof, such as a shooting range and a parachute jump area.
Additional amenities for the officers included a supermarket, a basketball court, and a cinema. One of the stone eagles on the roof was replaced with radar equipment.
In 1951, the airport was opened up for civilian and freight traffic, although the military continued to have a presence there during the Cold War.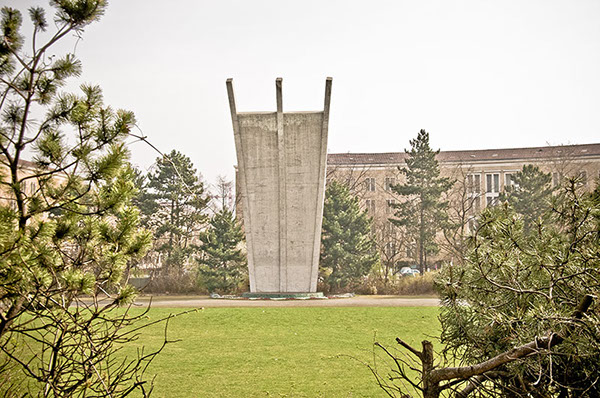 In 1975, Tegel Airport was built in the French sector of West Berlin. Many airlines moved their Berlin activities over to the new airport and Templehof operations were suspended between 1975 and 1990.
In June 1993, the U.S. Air Force deactivated its Tempelhof airbase. In August the next year, the Berlin Army Aviation detachment was also closed.
By that point, the U.S. military had maintained a presence in Berlin for 49 years. The airport was transferred to the Berliner Flughafengesellschaft and was used for commercial purposes.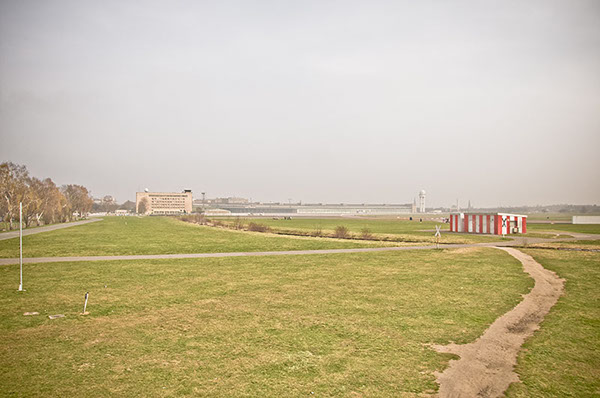 In 1996, the German authorities decided to have all domestic and international flights located at one airport, namely Berlin-Schönefeld. Both Tempelhof and Tegel would be closed.
By this point, Templehof was a listed building and couldn't be demolished.
The decision to close Tempelhof Airport was made on December 4, 2007, but some people protested. This led to a referendum in April 2008.
However, a voter turnout of 36% meant not enough votes were cast to save the airport.
As a result, on October 30, 2008, air traffic at Tempelhof Airport was permanently discontinued and a "Goodbye Tempelhof" event was held.
A year later, in 2009, local authorities announced that a city park called Tempelhofer Field would be created and the former airport was transformed into an open green zone. Since 2010, it has become the largest park in the city and is a widely-used recreation area.
In the years following its closure, Tempelhof Airport was the site of numerous fairs, fashion shows, music concerts, and other entertainment and sporting events. Scenes from movies such as The Hunger Games and The Bourne Supremacy were also shot in its hangars.
In 2011, it was announced that a quarter of the site would be transformed into commercial space and offices, as well as residential buildings and libraries. However, 230 hectares of land would remain free.
Local residents opposed such a plan and started a petition. They collected enough signatures by May 2014 to ensure that the Tempelhof park would remain unchanged until 2024.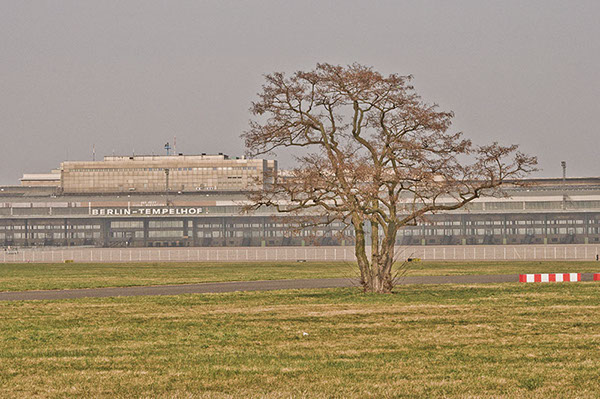 In September 2015, the government announced that the former airport would offer shelter to at least 1,200 refugees. The public was assured that the presence of the refugees would not affect public access to the park.
The site quickly became Germany's largest refuge, housing 3,000 refugees from Iraq and Syria in hangars. The number has recently declined to 600 after many of them were relocated or returned home.
Dana Junghanß, or Danatur, is the owner of the photographs except where indicated otherwise. She kindly gave us her permission to share them with our readers.
Dana is not only a photographer but she is also a graphic and web-designer with ten years' experience. She lives in Dülmen, Germany and you should check her Behance profile via this link. Here is her website in case you would like to contact Dana.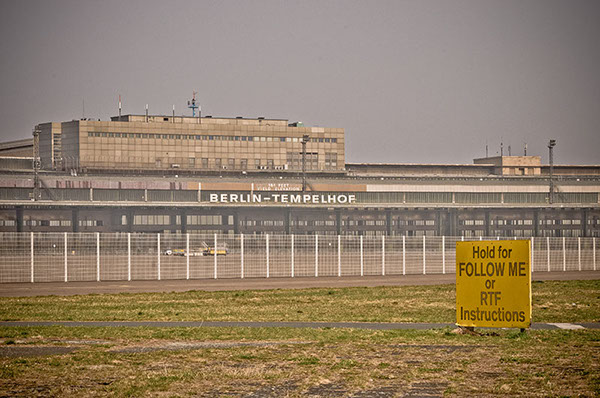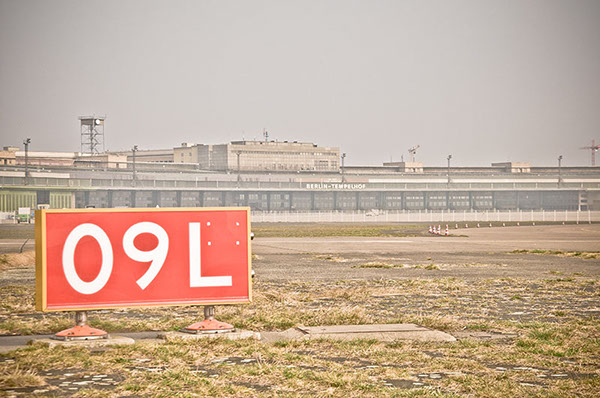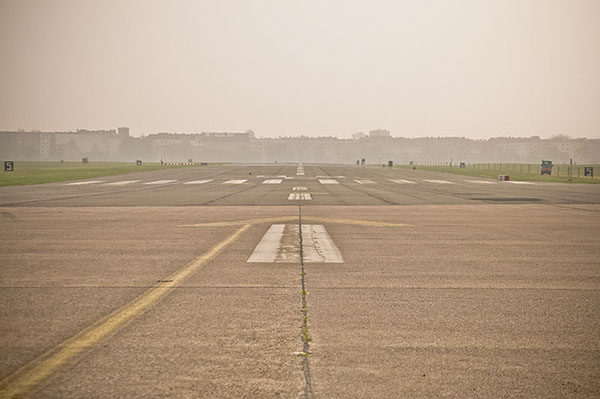 The aircraft graveyard at the former Khodynka Aerodrome: Historic planes have been left to rot on what used to be Moscow's oldest airfield