Varosha is not a city in its own right, but an abandoned quarter in the southern part of the Cypriot city of Famagusta. Previously, Varosha was well known as a tourist destination. Nowadays, Varosha is closed and closely guarded, every year falling further into decline.
In the early 1970s, Famagusta was a popular beach destination in Cyprus. With so many visitors, there was a need for a large number of hotels and retail outlets to be built. Soon, the resort was able to offer its guests great beaches, a variety of shops and entertainment venues, a wide selection of restaurants, and luxury hotels.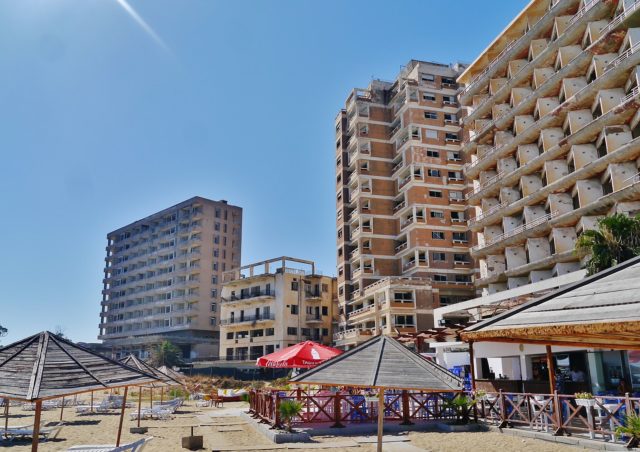 These rapid additions led to Famagusta becoming a popular destination the world over, even attracting celebrity tourists like Elizabeth Taylor and Brigitte Bardot.
One notable feature was John F. Kennedy Avenue, which ran through Varosha parallel to Glossa beach. This street boasted several luxury hotels, including The Argo Hotel which was a favorite of Elizabeth Taylor. Heading west from JFK Avenue, Leonidas street was filled with shops, bars, and restaurants.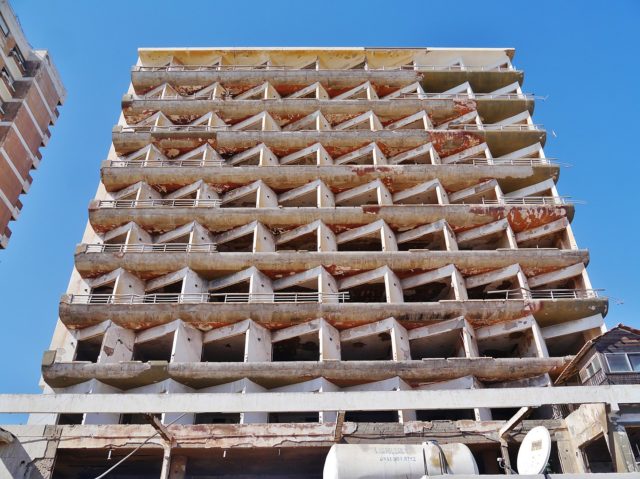 However, Varosha's popularity was to come to an abrupt end. At the height of summer, on July 20, 1974, all residents and tourists were forced to leave Famagusta due to a Turkish invasion.
Only two miles north of the border, Famagusta was close enough to Turkey to be a tempting target. A swift evacuation of Varosha was possible due to a British military base that was nearby. After a short battle, the city came under Turkish control.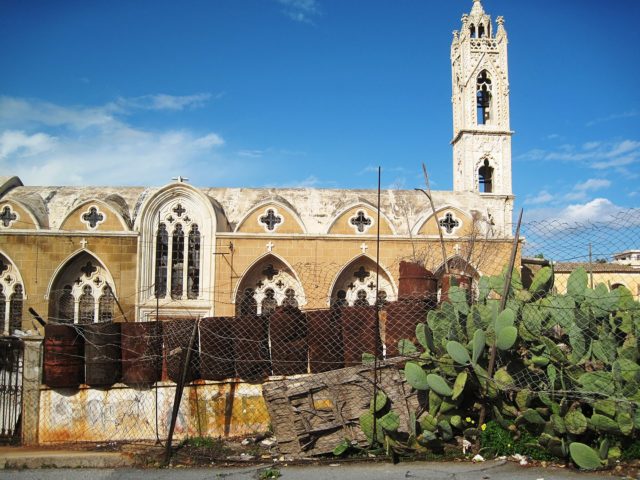 At the time of the invasion, Famagusta had about 40,000 inhabitants. Most of them fled to Paralimni, Dherynia, and Larnaca, supposing it would be a temporary measure to avoid the casualties of battle.
However, the Turkish army quickly fenced off their newly-won territory with barbed wire and high walls. Entry to Varosha was denied to anyone who wasn't part of the Turkish military or UN personnel, making it impossible for many to return to their former homes. The city of Famagusta became home to Turkish residents instead.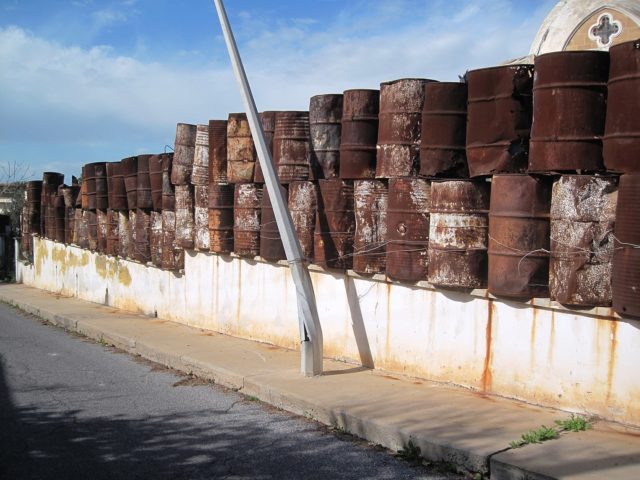 In 2010, the European Court of Justice (ECJ) ruled that the Turkish actions violated the European Convention on Human Rights, namely Articles 1 and 8, respectively the right to the peaceful use of one's property and the right to respect for private and family life.
As a result, the ECJ awarded financial compensation to several Greek Cypriots who were deprived of their homes and property as a result of the 1974 invasion.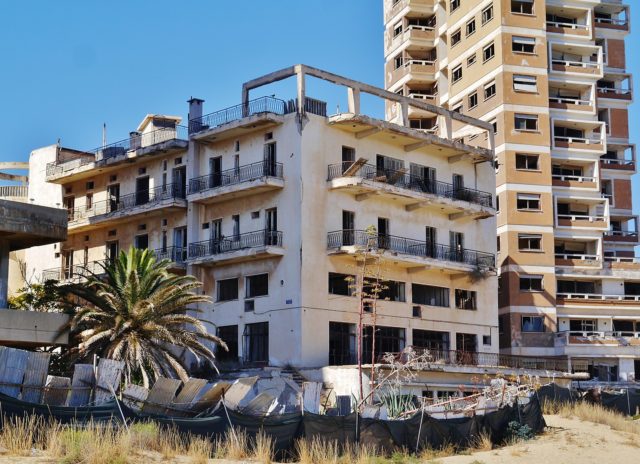 Due to the lack of maintenance taking place on any of the buildings in Varosha, this part of the city continues to decline. Entry is forbidden, but some brave or reckless souls have chanced it and come back with pictures showing a once-popular tourist area left to ruin.
Buildings and streets are overgrown with vegetation, windowboxes have turned wild, and cars stand abandoned and rusting on the streets. Because the residents left in a hurry, tables are still set, designer clothes are rotting on mannequins, and the car dealership is stocked with 1974 models and their associated price tags.
In 2017, Varosha Beach was opened exclusively to Turkish Cypriots and Turkish citizens. Visitors would enjoy the golden sandy beaches with a backdrop of crumbling buildings in an area into which they were forbidden to go.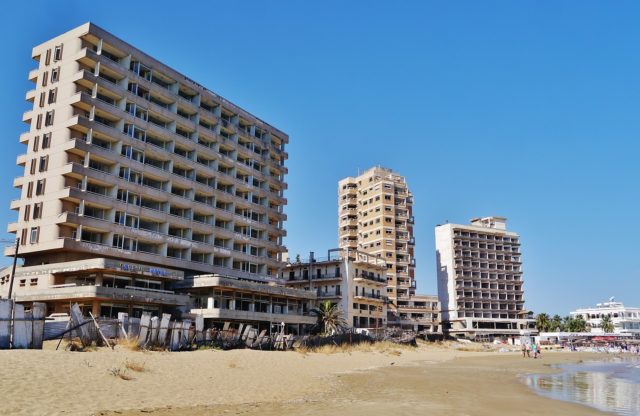 Despite its status as a ghost town, Varosha has caused great controversy on the international stage.
In 1984, United Nations Security Council resolution 550 warned that any attempt made to resettle the area with people other than its original inhabitants would be inadmissible. It suggested that the area be handed over to the UN to allow former Cypriots to resettle there, but the area remains under Turkish control.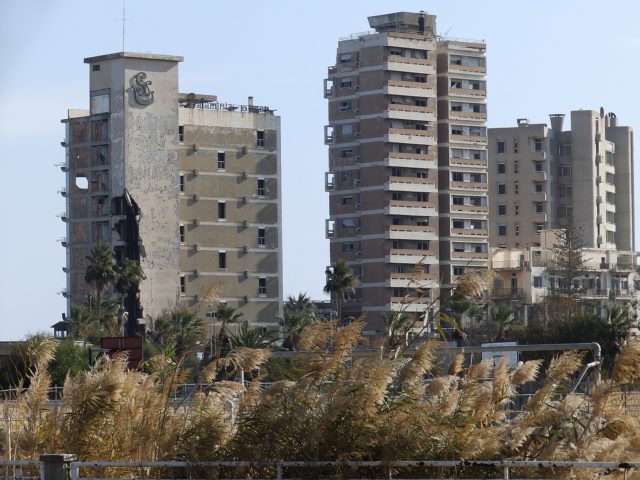 In 2019, the prime minister of the de facto Turkish Republic of Northern Cyprus decided that Varosha should be open for resettlement by the end of 2020. However, Nicos Anastasiades, the President of Cyprus, warned that Cyprus would veto EU financial assistance to Turkish Cypriots if they reopened the area for settlement.
The future of this derelict area of Cyprus remains unknown. For the time being, only dust and debris sweeps through empty streets that were once bustling with the rich and famous.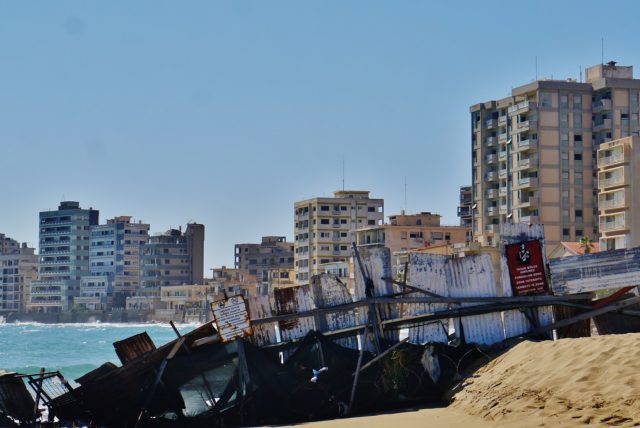 Another Article From Us: Abandoned Training Area and POW Camp, German Stalag XI-A