There is no official date as to when the Buddhist temple complex in Ayutthaya, Thailand, was built. Estimates range from between 1351 and 1491. Wat Kudi Dao is also known in some records as the "Monastery of the Star Dormitory". It's location today is within the UNESCO World Heritige Site of Ayutthaya Historical Park, site of the ruins of the ancient Siamese city of Phra Nakhon Si Ayutthaya.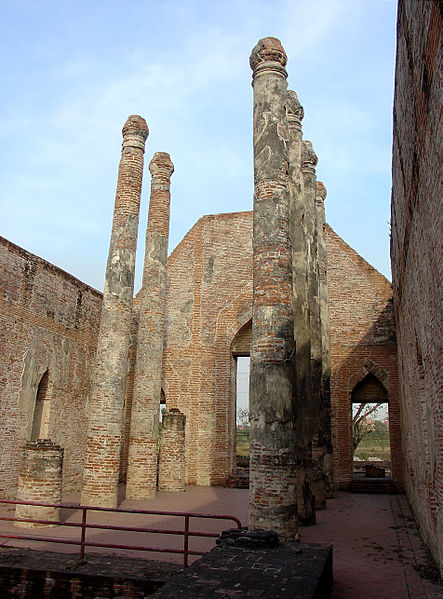 According to some sources, it was King Narai's wish that a monastery should be built on this location, however his birth was not until 1633. It is also possible that Wat Kudi Dao was built under the reign of King Ramathibodi I (King U-Thong), the first king of Ayutthaya, who held the throne from 1350 to 1369. A number of scholars believe that a Dvaravati settlement existed in the area and there is some evidence to suggest that Wat Kudi Dao was built over the foundations of an earlier temple.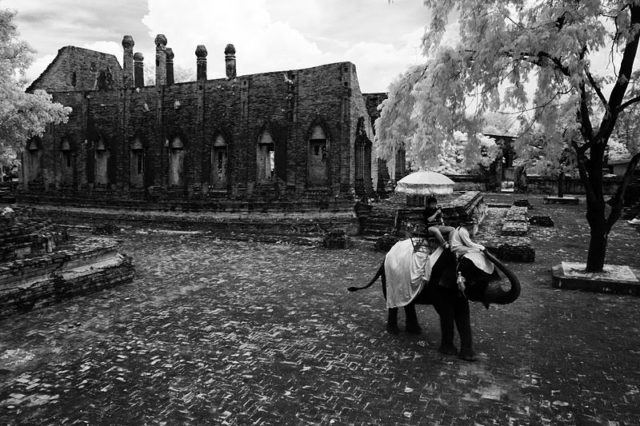 As with many religious buildings, Wat Kudi Dao is aligned east to west, and faces it towards the Khlong Kudi Dao canal. The monastery is positioned close to an intersection of Khlong Kudi Dao and another canal, Khlong Pradu, an important location for transportation.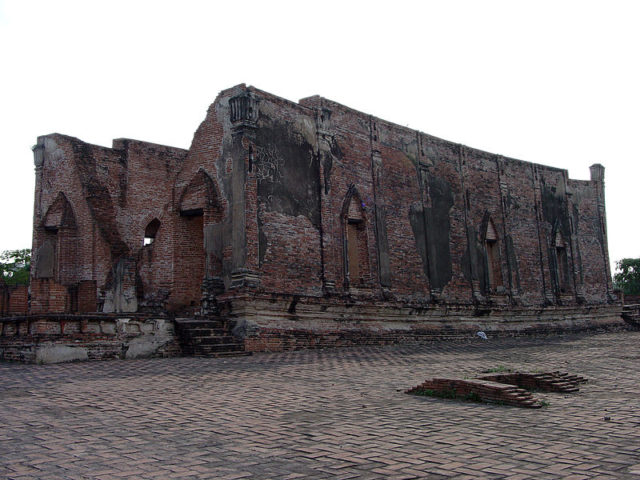 This monastery was the abode of Phra Thaen Muni, a very important preist of Crown Prince Boromakot.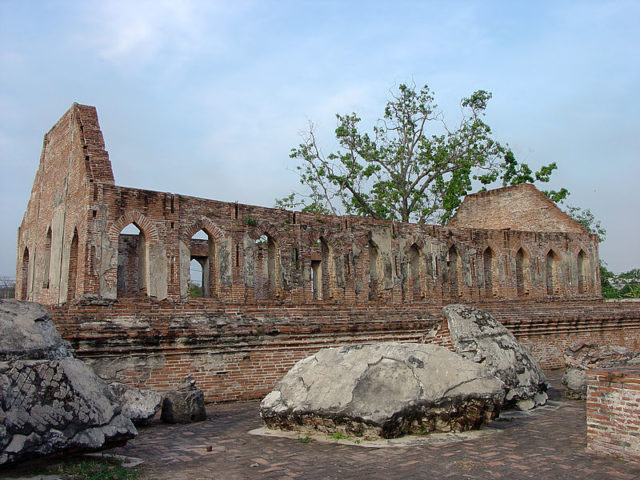 Sadly this place looks very different in this 21st century of ours, but that doesn't mean that its historical flourish died as time pushed forward. There are a number of buildings that can still be seen even to this day. One is an enormous sermon hall with its interior filled with a row of columns that once supported a wondrous ceiling. The lotus flower is the typical ornament for this sermon hall. At the end of it, there is a hole in the ground that once so proudly held the "luk nimit", a cannonball shaped stone with important religious value.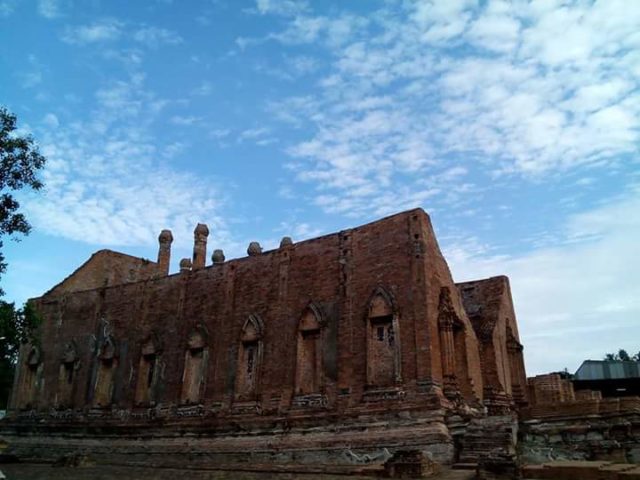 By piecing together what archaeologists and researchers have found one can paint a better picture of how this place once looked. Knowing that this sermon hall was once filled with gold ornaments (no trace of them today) adds even more weight to the whole story.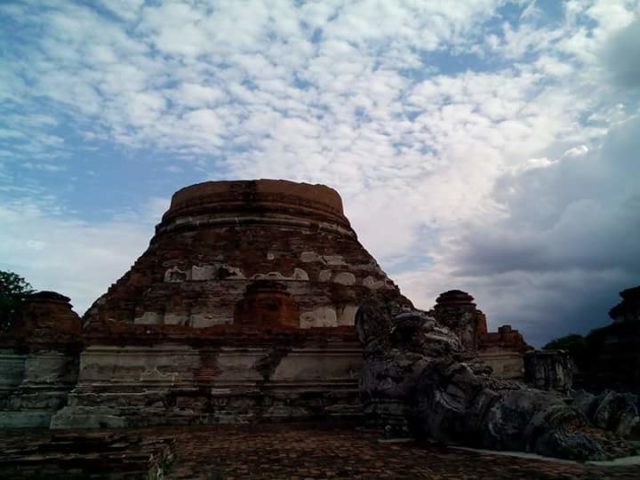 Moving forward and behind this hall are found the principal stupas. They are bell-shaped buildings that that are typical for Thailand. It looks as if some giant being once placed enormous rings one on top of the other starting with the biggest and ending with the smallest and placed this pile of rings on top of a platform shaped like a cube. The followers of this religion once walked around this structure anti-clockwise up to three times.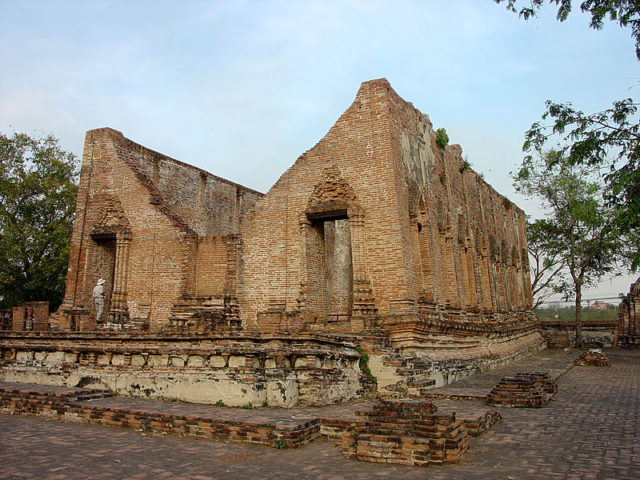 Even deeper into this site and beyond this principal stupa there is what the researchers believe to be yet another sermon hall.
The first restoration of this temple took place in the years from 1711 to 1715 under the direction of Borromakot, who later ascended to the throne in 1733 after death of his brother. On the day when the renovations were over, according to the royal journals, there was a massive feast that didn't end until the seventh day had passed.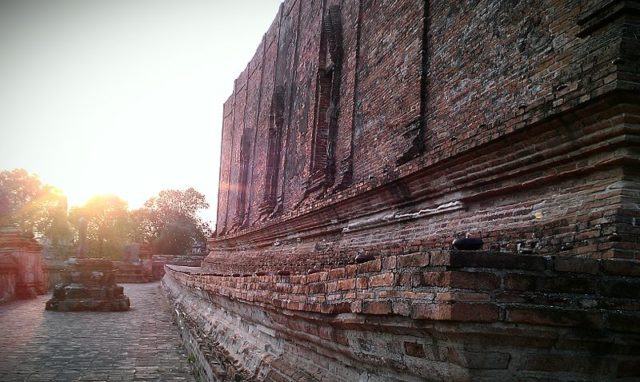 With the death of King Borommakot in 1758, dissension within in the kingdom triggered by who should wear the crown next turned into violence.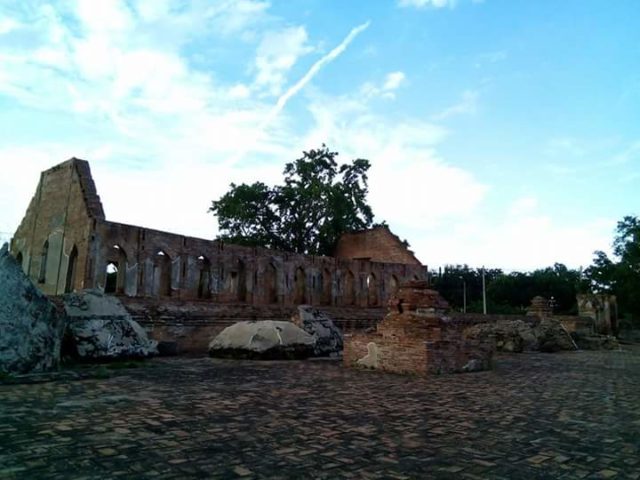 And so the five of the wisest monks went to the Royal Palace so that this dispute could be resolved. They decided that the next king should be Uthumphon. Everything was normal for a while until the Burmese invasion in 1767. At this time and age, the temple of Wat Kudi Dao was completely destroyed and looted. No trace was left of its once famous gold ornaments.
It remained abandoned for many years yet it still stands to spread its story for generations present and future.