The West Philadelphia High School building stood abandoned and filled with asbestos for many years. Today, it houses new residents who have purchased stylish apartments in the refurbished building.
The old building had become something of a monument to West Philadelphia over the years since it was the first high school west of the Schuylkill River. Many remember when the school was a symbol of growth and optimism in the city.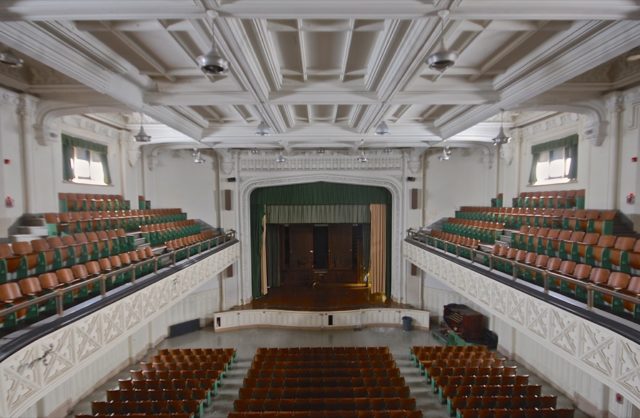 The original building was constructed in 1912 in a simplified collegiate Gothic style. Adherence to this style involved marble staircases inside, lead windows, and fire towers on the outside designed to look like turrets.
The total area of ​​the school was over 250,000 square feet, meaning that it covered an entire block bounded by 47th Street, 48th Street, Walnut Street, and Locust Street. It was divided into two buildings for boys and girls, and the school consisted of 97 classrooms that could accommodate more than 2,500 students.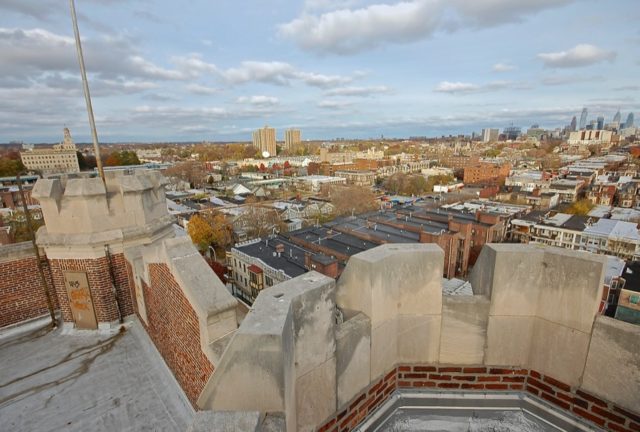 However, after opening its doors to students, the school received such a great press that the City ended up having to create two more high schools: Overbrook High School in 1926 and John Bartram in 1935.
West Philadelphia High School was seen as being so much a part of Philadelphia's life that in 1986, the building was listed on the National Register of Historic Places.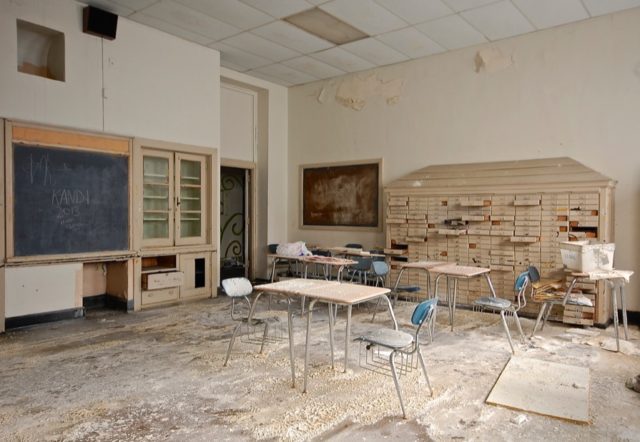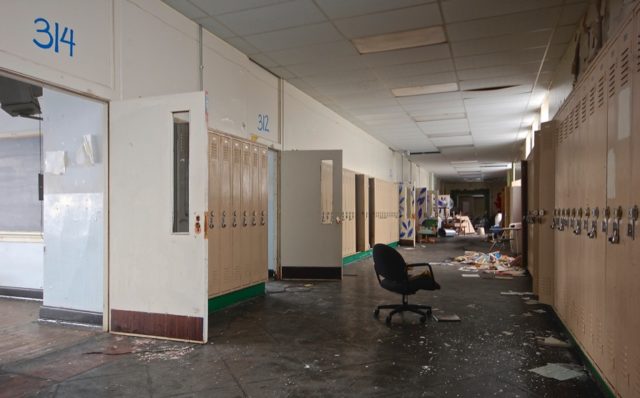 The school operated until September 2011, at which point the teachers and the entire student body moved to a new building a few blocks away at the intersection of 49th and Chestnut Street. The new building was not only more modern but it was designed on a smaller scale, a feature that was necessary since admission to the secondary school had declined to only about 800 students.
Without students, the former high school building was left empty, and photos taken over the years charted its gradual decline, although it didn't suffer the extreme damage that some abandoned buildings do.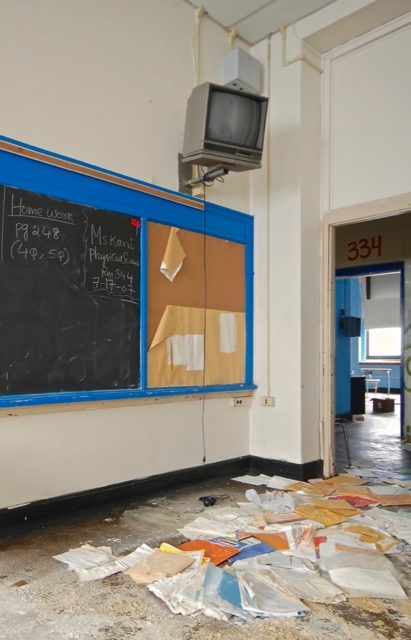 However, as the population of Philadelphia began to decline, the city found itself suffering from 40,000 empty classroom seats. Consequently, a master plan was put in place to close down schools or consolidate them in an effort to address this issue.
In 2012, West Philadelphia High School was one of 12 schools that had already been closed, and a further nine closures were on the cards. This meant that, despite its remarkable appearance and decent state, the old building on 48th and Walnut Street was just one of several empty educational institutions across the county which the district was trying to be rid of.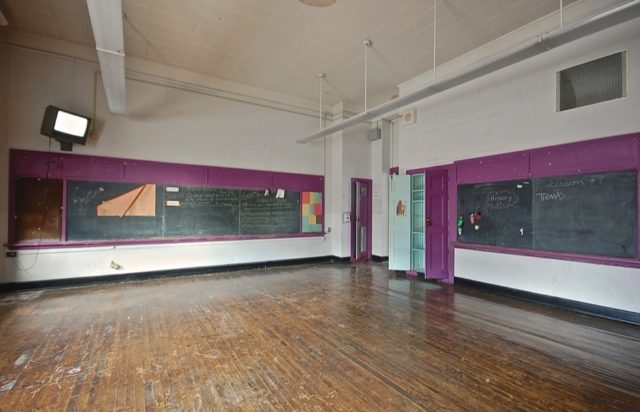 Ironically, it appears that West Philadelphia High School might have been saved by Penn Alexander Elementary. The success of this latter school meant that house prices in that area had soared, prompting new residential developments.
Of particular help was that in 2011, the district adopted an adaptive reuse policy as part of its master plan. This policy would take local interests into account when deciding how to dispose of or renovate particular buildings. One council member commented that the former school had attracted the interest of several developers due to its fame and size.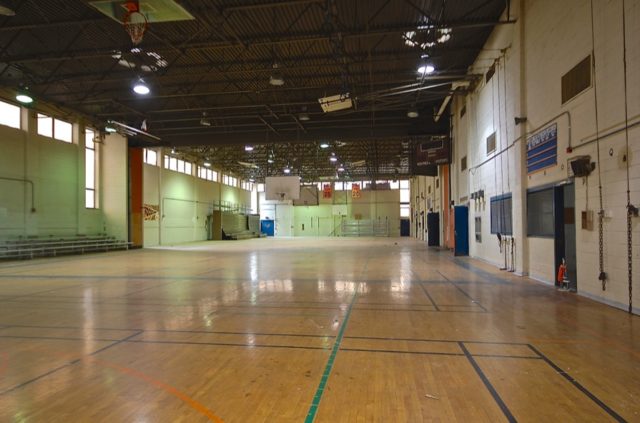 Neighborhood Restorations, a real estate developer, expressed an interest in acquiring the old building and planned to convert it into low-income senior housing. The company already had an established reputation in refurbishing buildings in this area using federal housing tax credit programs.
However, a spokesperson for Neighborhood Restorations said that to make the project financially viable for sale to a low-income market, the property would need to be purchased for only a nominal fee, especially as there was asbestos removal to be considered.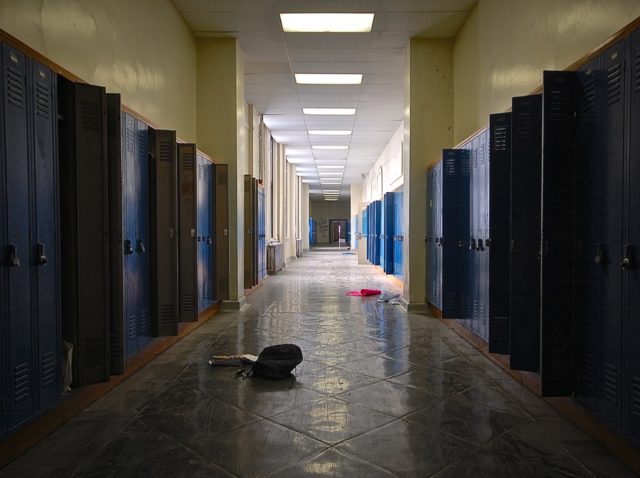 Initially, some people argued that the best solution would be to demolish the building, but this suggestion faced strong local opposition. In addition, the costs involved in tearing the high school down and building something new would not be recouped by the prices available in the local housing market.
Besides, inside the high school were preserved features that would appeal to potential developers: brass railings, chandeliers, and old tiles in the Gothic styles. Furthermore, the auditorium could easily be repurposed. Yet some of the stylistic features – such as narrow and steep staircases – could also prove challenging to adapt.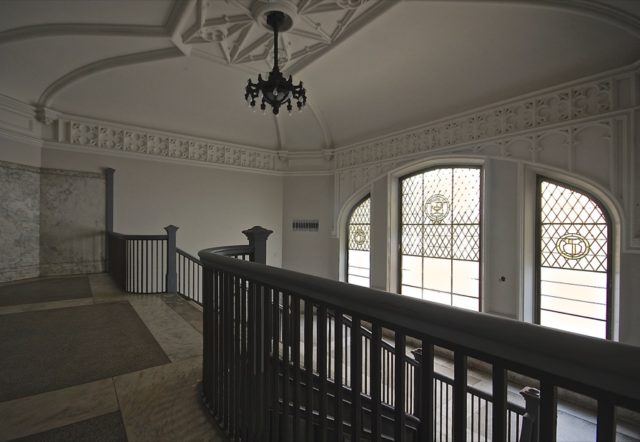 Eventually, West Philadelphia High School was bought in 2016 by Andrew Bank of Strong Place Partners. Unfortunately, a break-in immediately after the sale set back plans a little as the company had to take time and expend money on repairing the damage done.
Eventually, in the summer of 2017, West Philadelphia High School was repurposed as an apartment block known as West Lofts. Facilities include a gym and running track (the old school one that has been refurbished) as well as a coffee shop and coworking space in the auditorium.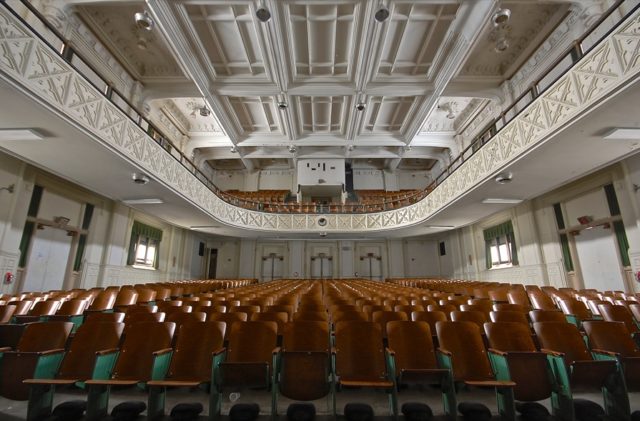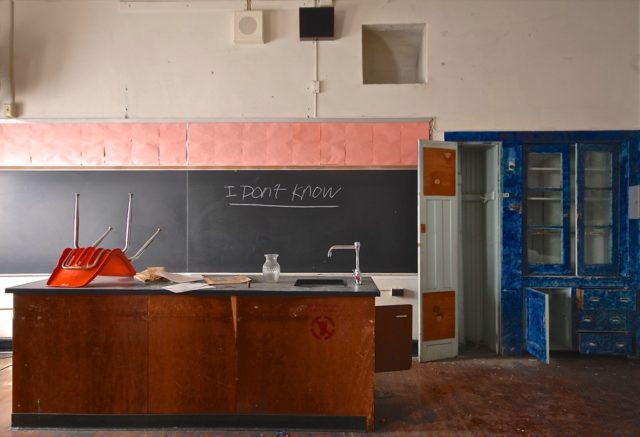 One-, two- and three-room apartments were built, with prices ranging from $995 for studios up to $2,430 for bi-level apartments. Andrew Bank described himself as having a strong tie to the building as his grandmother had been a student there. In fact, some of the new residents also turned out to be West Philadelphia High School graduates.
These beautiful photographs of the abandoned high school before restoration were provided by the blog Vacant New Jersey. You should definitely check more of their work at VacantNewJersey.com where you can find photographs and accompanying words.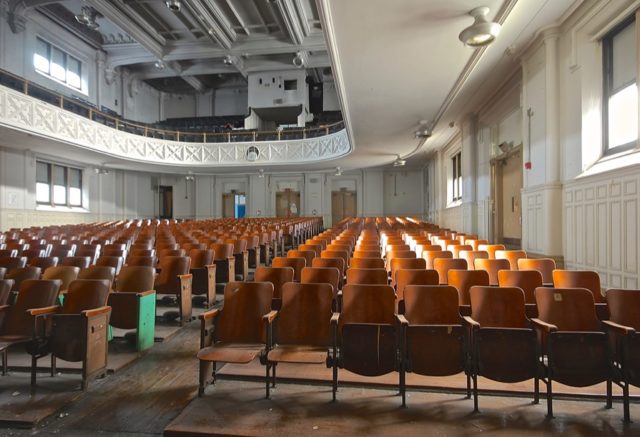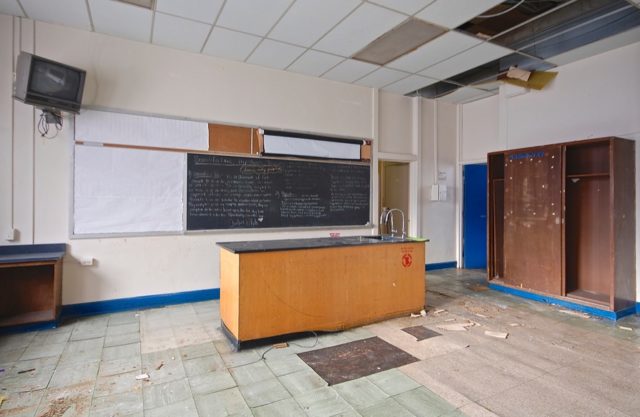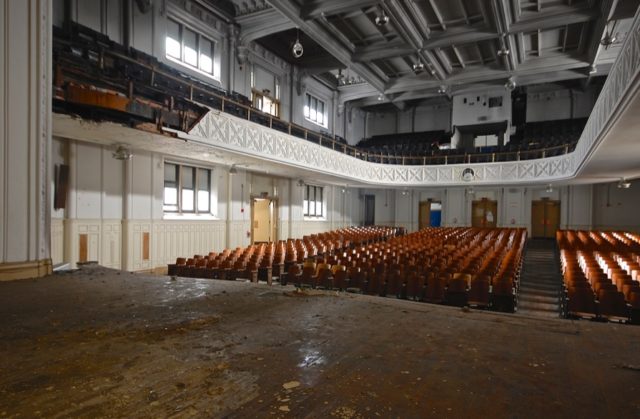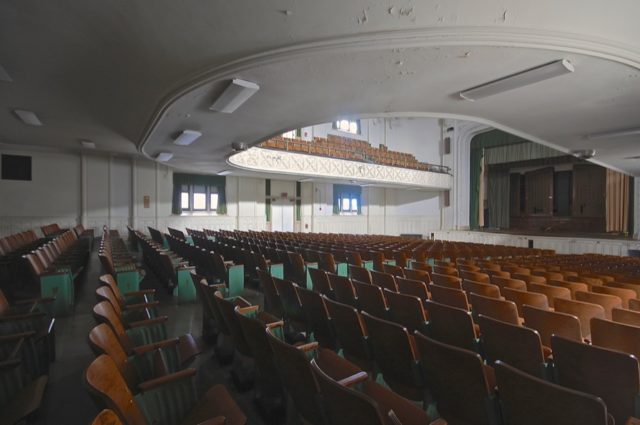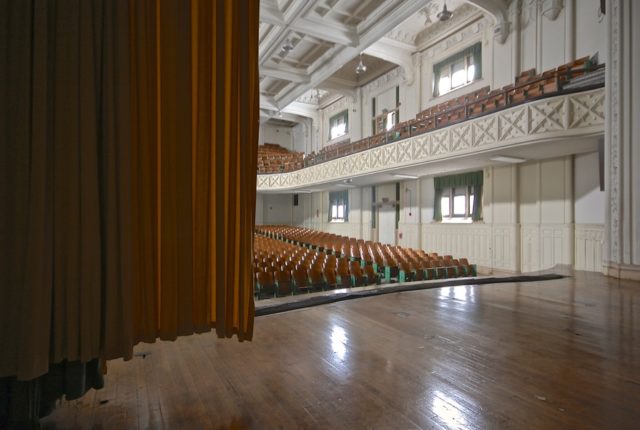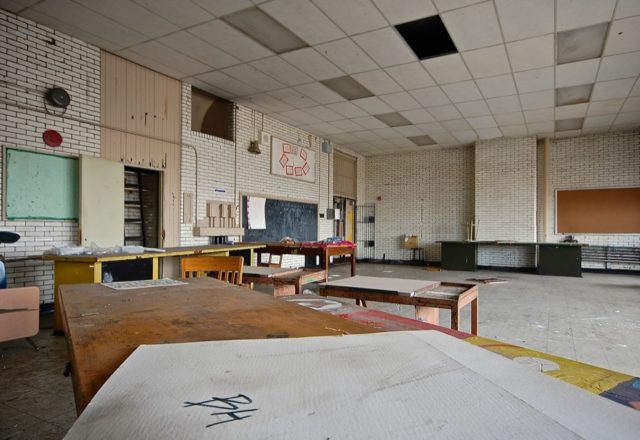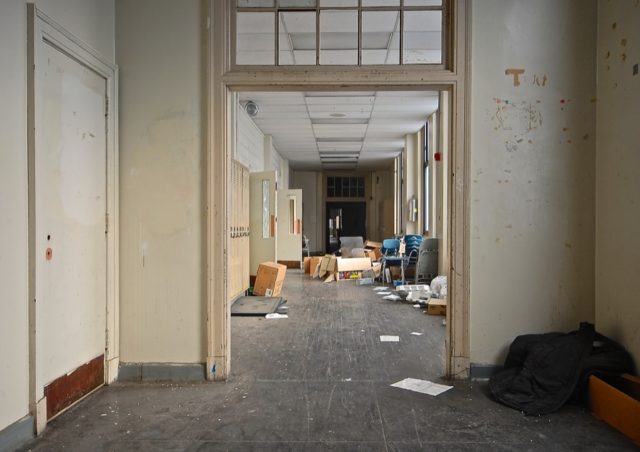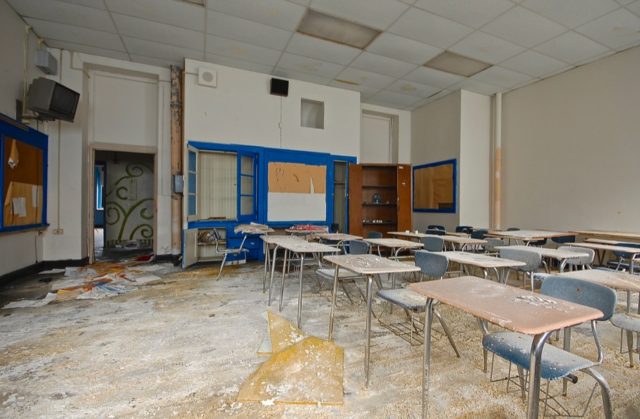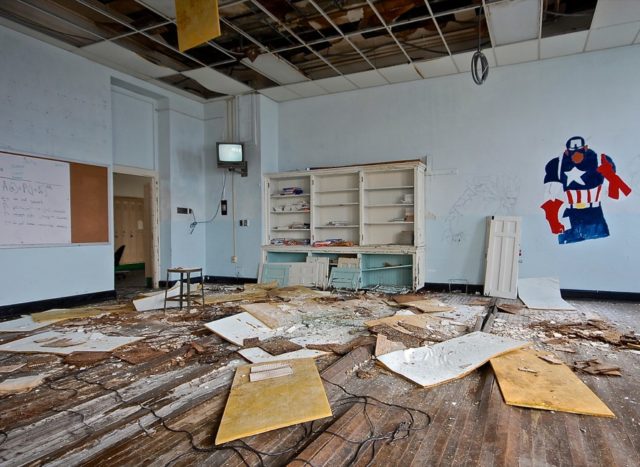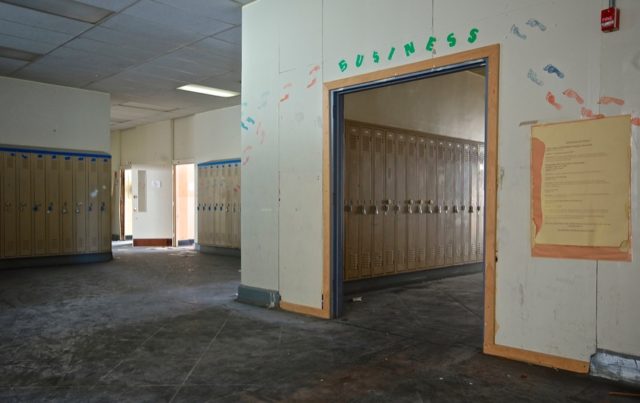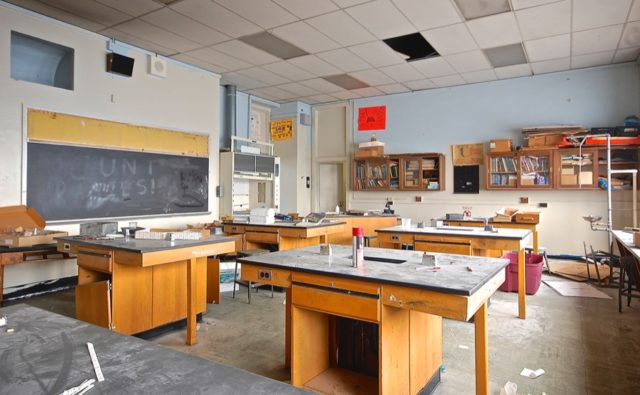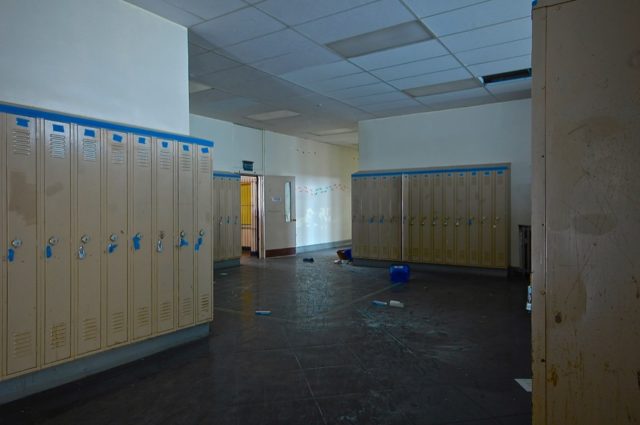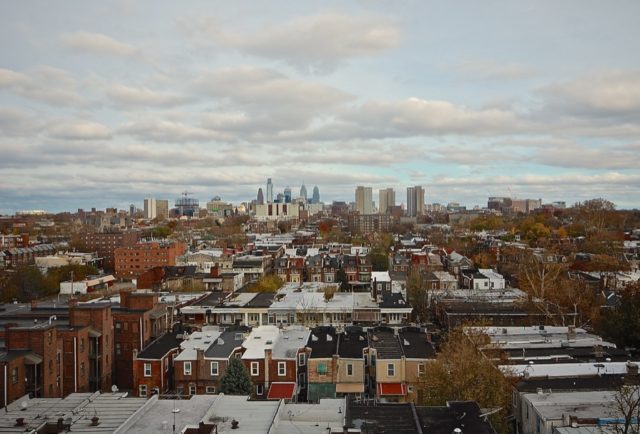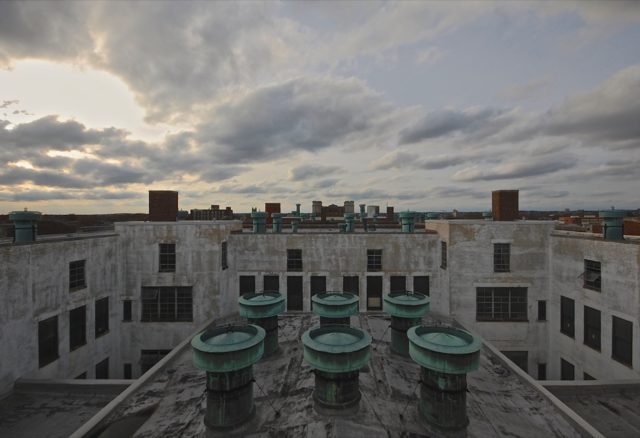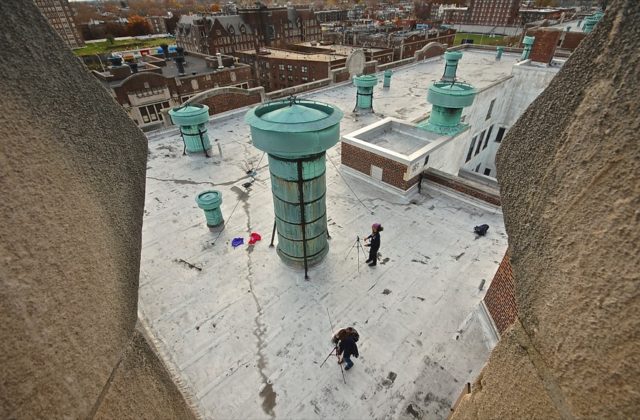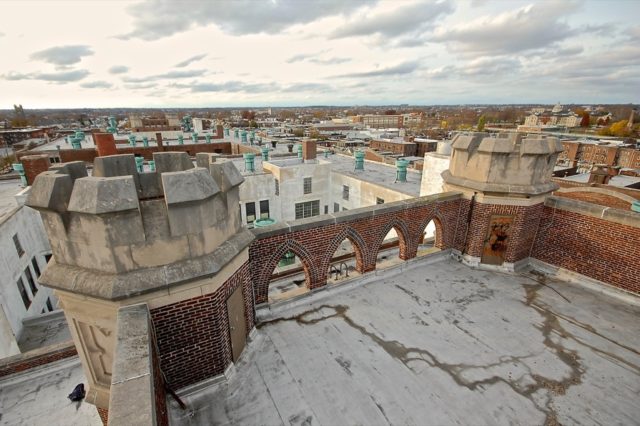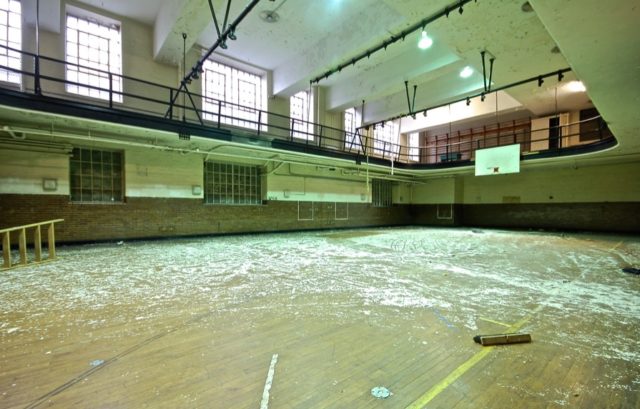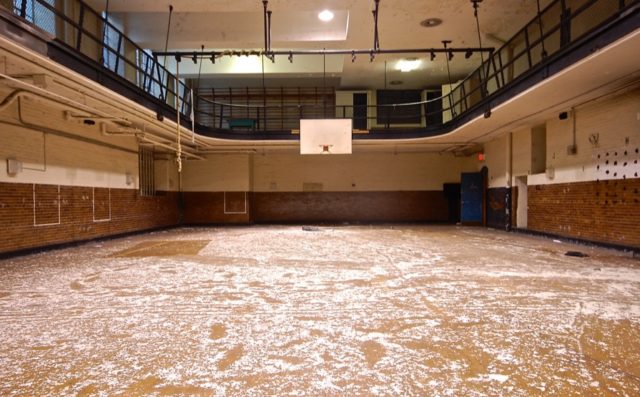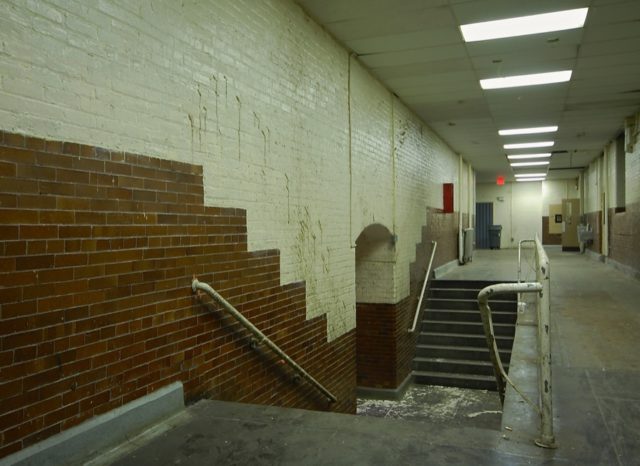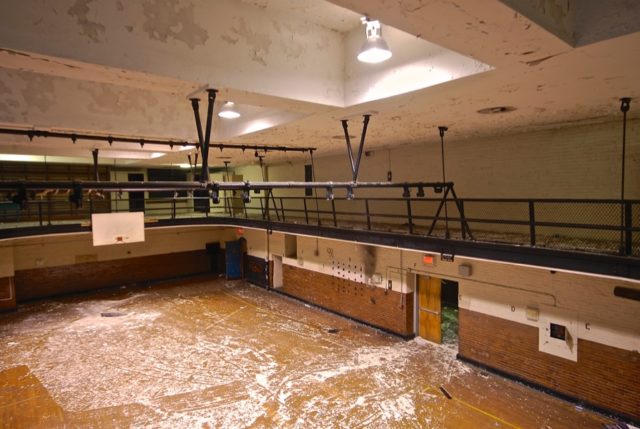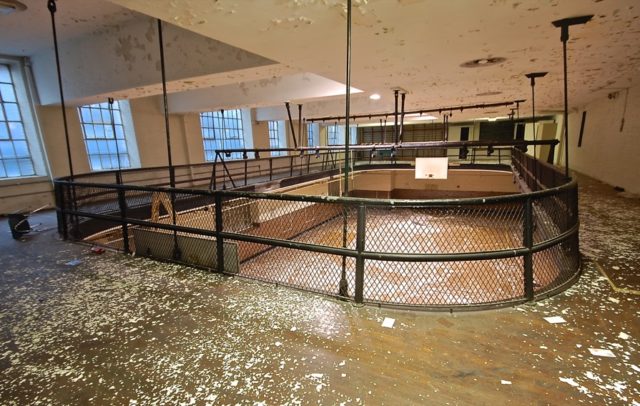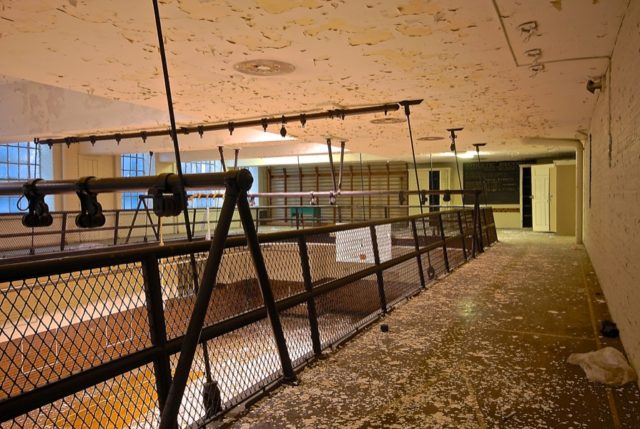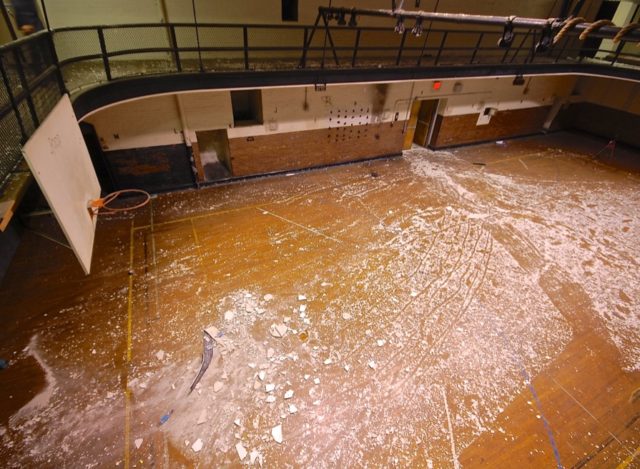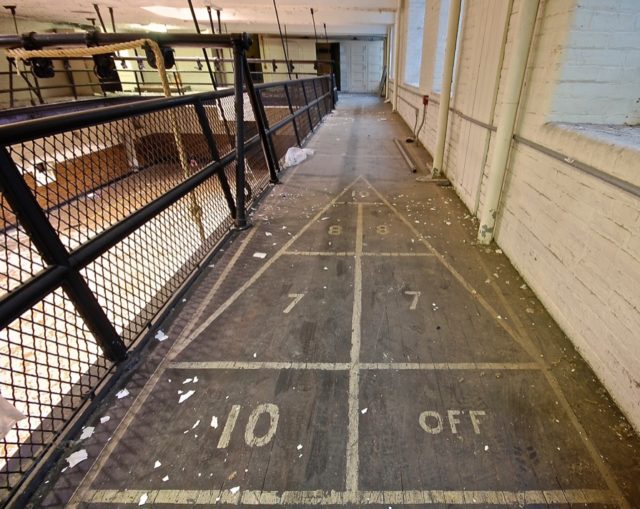 Another Article From Us: Power Station EC2 in Łódź, Poland