The fortunes of Silver Reef rose and fell much like many other mining boom-town of mid- to late-19th century North America. However, it was unusual in one respect — this was the only place in the American West where silver is known to have been found in sandstone, a geological rarity.
Of the various stories about how a settlement was established here, the most widely accepted version is that it began with a prospector named John Kemple. In 1866, Kemple was making the journey from Montana to try his luck in Nevada, where a number of big strikes were making the headlines. To break up the journey he made a stopover in Harrisburg, Utah, staying at the house of Orson B. Adams. While he was there, always on the hunt, he set about some casual prospecting.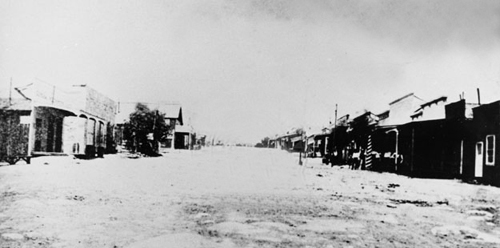 Sure enough, Kemple spotted silver float in a sandstone outcrop not far from his friend's home. He stayed for a short while, but, the story goes, the find didn't satisfy Kemple's appetite and so he continued on his way to Nevada.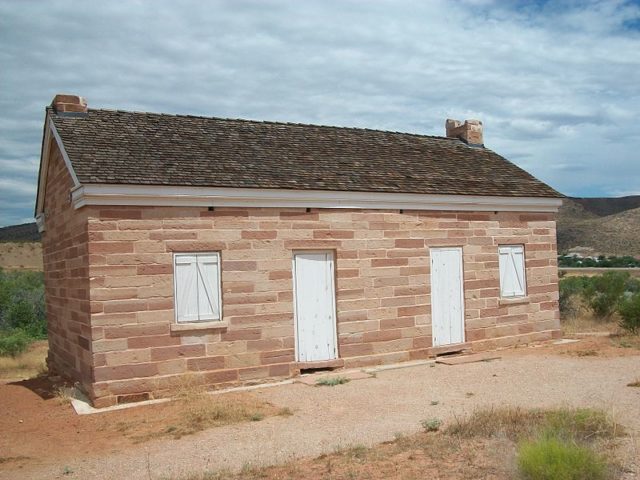 It seems that his luck in Nevada was even worse, for he eventually gave up and returned to the Harrisburg district in 1871, where he filed a fair number of claims, encouraging several ranchers from Harrisburg and Leeds to do the same, thus forming the Union Mining District. However, none of the claims were really developed and the enterprise fell flat.
Kemple knew that he needed to attract the interest of bigger mining investors who could sink funds into infrastructure, such as mills and transport routes, as well as plenty of hopeful miners looking for work in an upcoming venture. Although he established the Harrisburg Mining District in 1874, it would be another year or two before it got off the ground.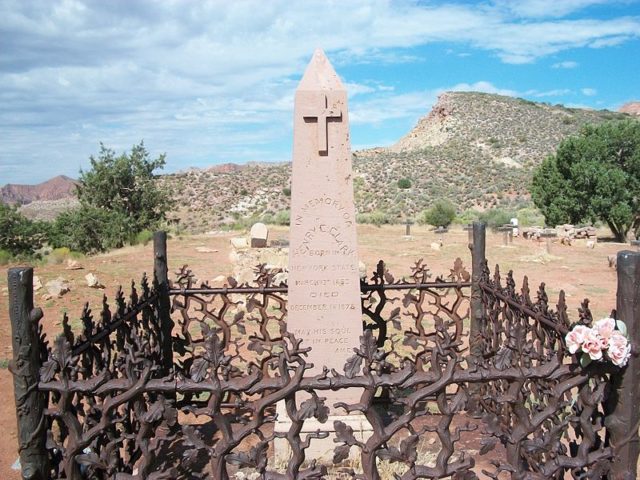 Many people doubted Kemple's honesty — it seemed like a con because everybody knew that you didn't find silver in that kind of rock. However, two bankers from Salt Lake City, the Walker brothers, who had probably made it big by taking a few risks, sent their man to check out the area. William T. Barbee had already made them some good money prospecting in Tooele County, and he was not disappointed by his finds in the White Reef sandstone formation.
Barbee staked 21 claims on behalf of the Walker brothers. Then he found himself in a fortunate position; the bankers got cold feet after starting to believe the rumors that it was all a hoax, and they handed their claims over to Barbee. It seems that this unexpected prospect of making it big went to his head. Establishing a town which he named Bonanza City, Barbee set the price of lots way too high for the ordinary miners. So instead of moving in, they set up a tent city nearby.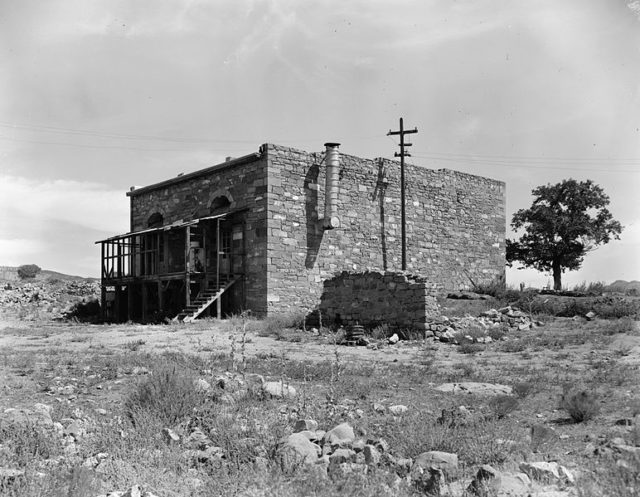 Many miners and businessmen came from Pioche, Nevada, to live in the tent city of Rockpile, as the mines there were closing down. It was renamed in 1876 as Silver Reef City, and Barbee donated his remaining lots for use as the town cemetery. By 1880, Main Street was over a mile long and the town even had a well established Chinatown district.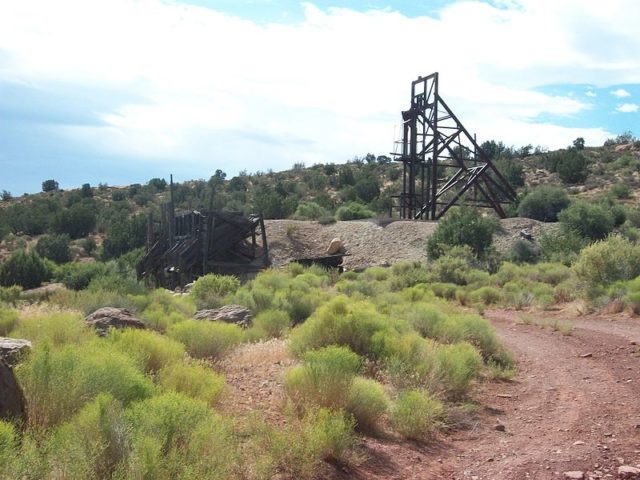 There is another legend about the beginnings of Silver Reef and this one involves a man by the name of Murphy. He was a metallurgist from Pioche who, one day, came upon a grindstone made from Silver Reef's sandstone. After investigating this sandstone, Murphy found that it contained silver. No written evidence exists of Murphy ever staking a claim in the Silver Reef area, but he apparently managed to ignite the imagination of many other miners in Pioche.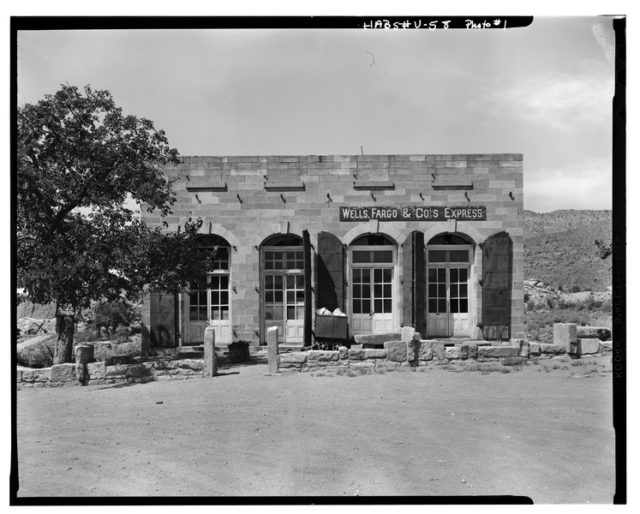 During its best years, from 1878 to 1882, the town had around 2,000 residents and four mills. The towns decline began with a Miner's Union strike in 1881 which resulted in them agreeing to a drop in pay. When the price of the silver fell in 1884, most of the mines in the area started to close down.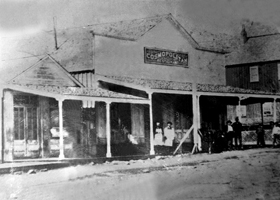 Despite attempts to restart mining operations, even at one point for uranium oxide, the town never fully recovered. When news spread that $10,000 in gold coins was found after a building bought for lumber was dismantled, a lot of other properties were bought and demolished in the hope of finding more stashed treasure. Of course, none was. Other buildings were relocated, for example the schoolhouse was moved to Leeds, where it continued to be used as a school for another 50 years.
Today, what is left of Silver Reef is preserved as a tourist attraction. Visitors can find out more about the history of Silver Reef and its residents at the town museum and art gallery in the old Wells Fargo Express office.