The ghost town of Gold Point in Esmeralda County, Nevada, came into existence in 1868 as a small mining camp, originally known as Lime Point. By the 1880s a constant stream of prospectors were passing through Lime Point headed for Tonopah and Goldfield where fresh gold discoveries had been made.
It wasn't long before a number of these prospectors and miners discovered high-grade silver ore in the vicinity of Lime Point.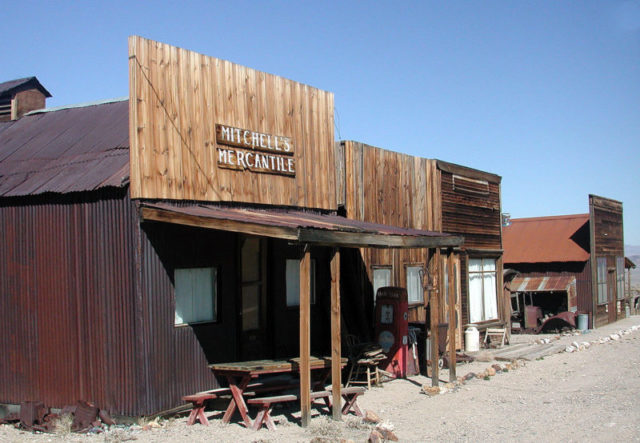 The small camp became larger and was renamed Hornsilver after the type of ore that was found in the area, but this silver fueled community never got really big or prosperous. The biggest problem was water, or the lack of it; the nearest water source was 12 miles away in Lida Valley and it was brought into town by horse and wagon. This meant the ore had to be shipped to other mining tows for processing. The miners didn't find enough silver to keep the dream alive and within a year the settlement failed and was largely abandoned.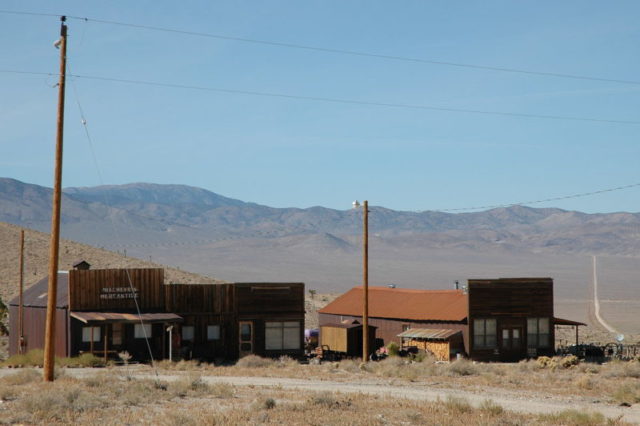 The discovery of a new, rich silver vein led the Great Western mine company to begin operations just half a mile south of Hornsilver in 1905. This venture proved to be successful — prospectors by the hundreds came back to the settlement as, besides the silver, some small amounts of gold were also discovered. This called for something more than just a tent camp and in a few years those tents turned into shacks and houses. Hornsilver was transformed into a proper Nevada mining town.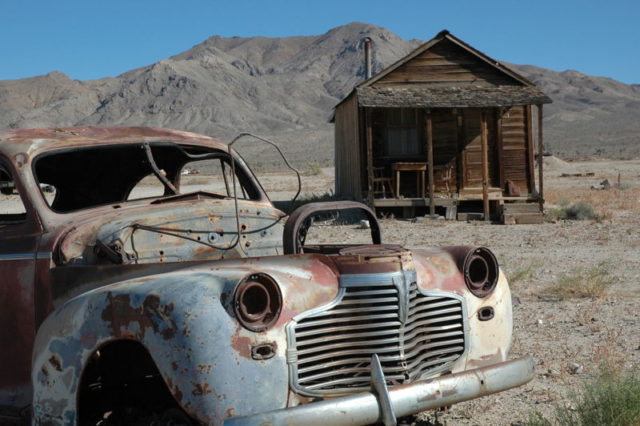 By 1908 the town had it's own newspaper, The Hornsilver Herald, and it's own post office. In no time at all many commercial business sprung up, including around thirteen saloons. The local chamber of commerce requested a railroad extension to Hornsilver but without any success.
At it's peak, the town had a population of more than one thousand residents living and functioning in 225 wooden buildings. However this revival of the town didn't last long; by 1909 the mine was almost exhausted and prospectors were filing law suits against each other with accusations of claim jumping, which brought most mining operations to a halt.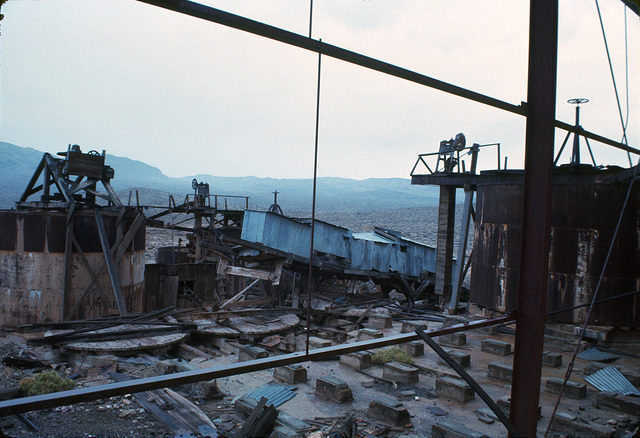 Hornsilver was not really a ghost town, it was more like a zombie town for almost two decades. A handful of miners remained, perhaps too tired or too poor to move again to the next boom town. The tide changed in 1927 when a prospector named J. W. Dunfee took a trip down the mine that changed his life forever — he found gold, and lots of it. Over the following year more and more gold was being found and mined than silver, and so the folks decided it was time to change the name of the town to Gold Point. Gold Point was the place to be during the depression era, it was more successful during that period of sadness and suffering.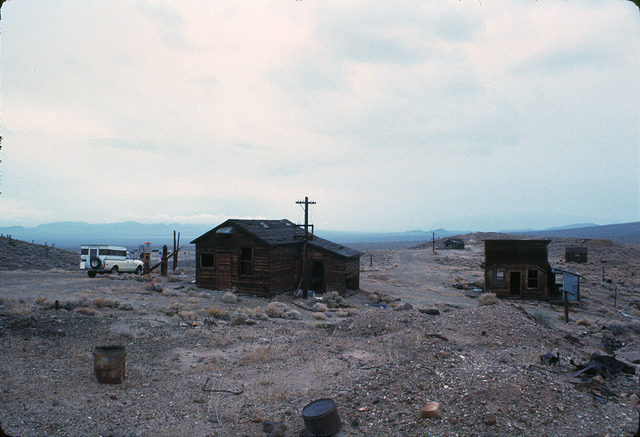 During World War II all gold mining operations in the United States were stopped, deeming gold mining unessential to the situation the country was in. Afterwards mining was resumed and continued until the 1960s when an accident happened as a result of using dynamite. The repair cost was much larger than the value of the excavated gold and naturally the mine was shut down. Soon after, Gold Point was abandoned.
See also: 7 Most Dangerous Men of the Old Wild West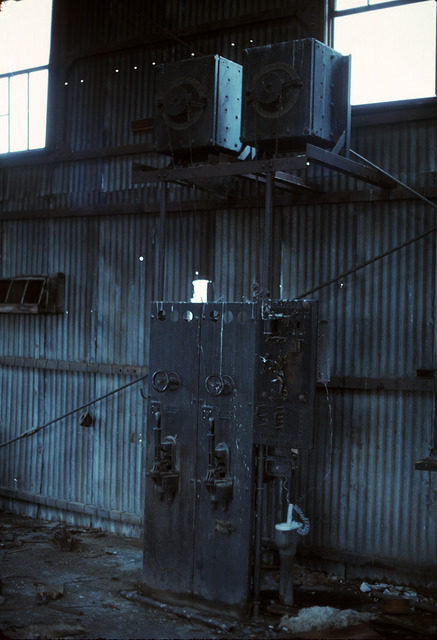 Today Gold Point is considered a well preserved ghost town with around 50 original buildings that have been renovated, including the post office that now serves as a museum of the gold era. There are a number of cabins and a campground for visitors to Gold Point Ghost Town, offering people the chance to experience and help fund the preservation of this authentic mining townsite. Gold Point is known for it's reenactment of gunfights between gunslingers, wild west style, on the main plaza.