Bannack is a well-preserved ghost town near Dillon in Beaverhead County, Montana. The town was established in 1862 when gold was discovered in the creek waters where Bannack stands today.
Bannack is one of the many mining towns built in the 19th century in the United States because of the Gold Rush. News of the "golden rivers" expanded fast and prompted the greatest rush to the West since the California Gold Rush in 1848. The town was called after the local Bannock Indians, but Washington spelled the name wrong with an "a" – Bannack.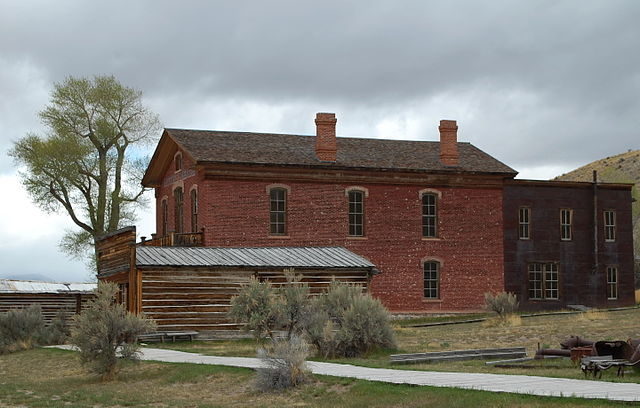 At first, a mining camp was built. Literally, in the blink of an eye and out of nowhere a new settlement appeared. The rumors that this gold was the purest gold ever found in the United States made Bannack the New El Dorado.
More miners were coming to the area and in a couple of months, Bannack became home to more than 400 people. Most of the miners lived in tents, caves, and wagons.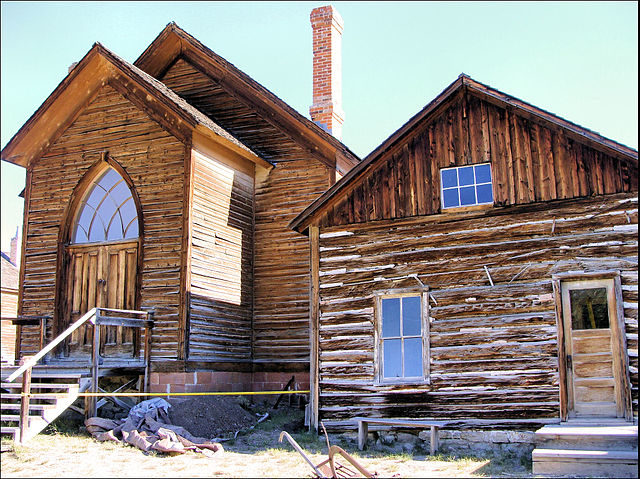 As in other mining towns, the people of Bannack were mostly men, with the exception of saloon girls. These early pioneers weren't only miners, but also deserters of the civil war and outlaws. They came to Bannock by wagon, horses, steamboat and even by foot.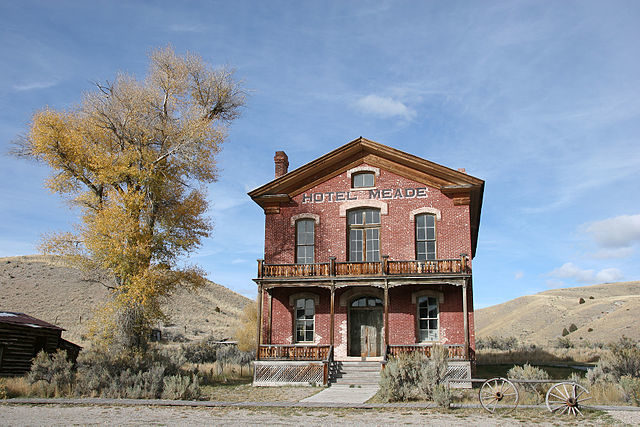 Even though Bannack was extremely remote and situated in a region where the winters are extremely cold, at its highest peak Bannack had approximately ten thousand people. There were three hotels, three bakeries, three blacksmith shops, two stables, a grocery store, a restaurant, a billiard hall and four saloons.
Because of the discovery of gold in the Alder Gulch (which would soon become the flourishing settlement of Virginia City) in 1863, the population rapidly declined. Bannack continued to be a mining town until the 1970's when the last inhabitants left and Bannack became one of the many ghost towns in the United States.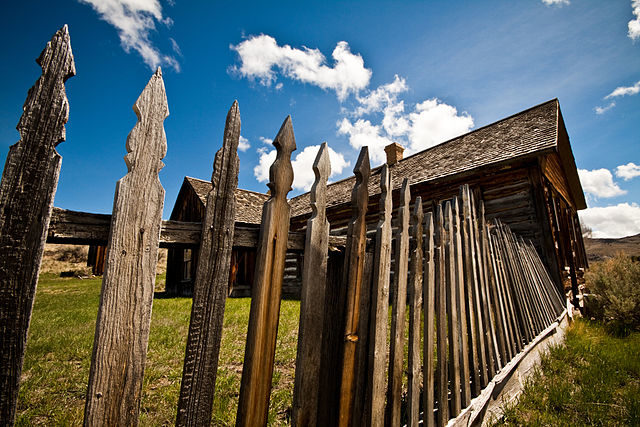 One of the things that Bannack was famous for was the road between Bannack and Virginia City. This road was the stage of many robberies and murders. And the genius leader of the outlaw gang was Bannack's sheriff himself.
His position and contacts as sheriff gave him information as to when people were transporting their gold. This group of bandits had more than 100 men. Henry Plummer and two fellow countrymen were hanged in Bannack in 1864 because of their crimes.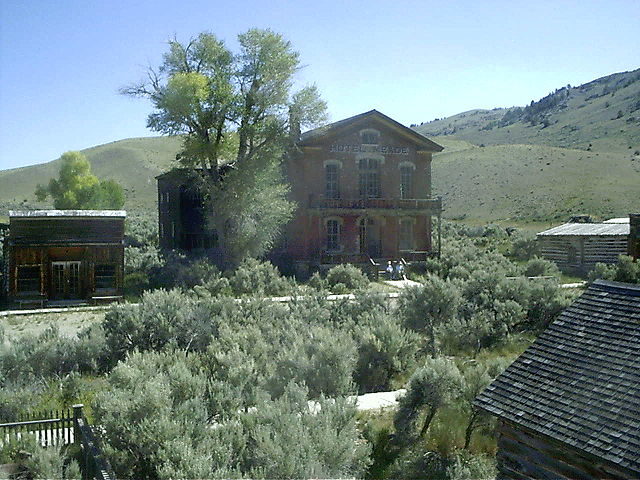 Today, Bannack is not a very popular tourist attraction, but it is a favorite site for adventurous wanderers who want to feel the life of the Wild West. Sixty quite well-preserved buildings can be seen in Bannack today. In July, the abandoned town of Bannack is the home of a historical reenactment known as "Bannack Days".