The legend says that the catacombs under Rome were used by Christians as a shelter during their persecution at the hands of the Roman Empire.
But in fact, the catacombs were places of burial and later became shrines to the martyrs, serving as centers of pilgrimage for Christians from all over the empire.
Today, these long underground passages are very popular because they are filled with ancient sculptures, frescoes, and inscriptions. The catacombs are evidence of the customs and traditions of the early church.
Perhaps few people know it, but there are more than sixty catacombs in Rome. The catacombs of Rome are among the finest in the world.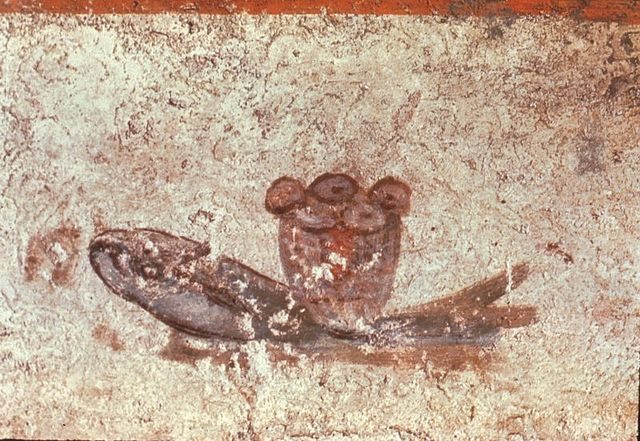 Catacombs of San Callisto
The catacombs of San Callisto are ancient and mysterious. This is the first recorded site of a Christian burial; an archaeological treasure in the heart of Rome. Located here is the Crypt of the Popes, where the remains of popes and saints are interred. More than fifty martyrs and sixteen pontiffs were buried here.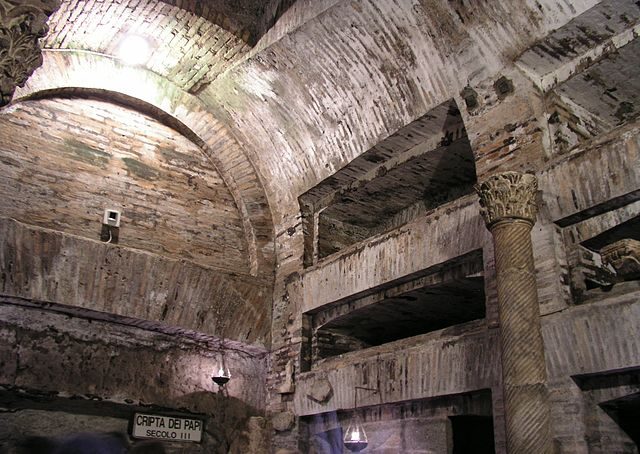 The tombs are on four levels. This is a complex graveyard that occupies 15 hectares and is almost 20 km long. On the walls, there are paintings from the fifth and sixth centuries, including the oldest image of a saint in a praying position.
Catacombs of Priscilla
The catacombs of Priscilla are the best preserved large burial ground in the city. The origins of this catacomb, among the largest and oldest in Rome, date from the late second century, as attested by the presence of many inscriptions with the names of Peter and Paul. Its name comes from the owner of the land at the time. A painting with the oldest depiction of the Virgin and the Infant Jesus was found here.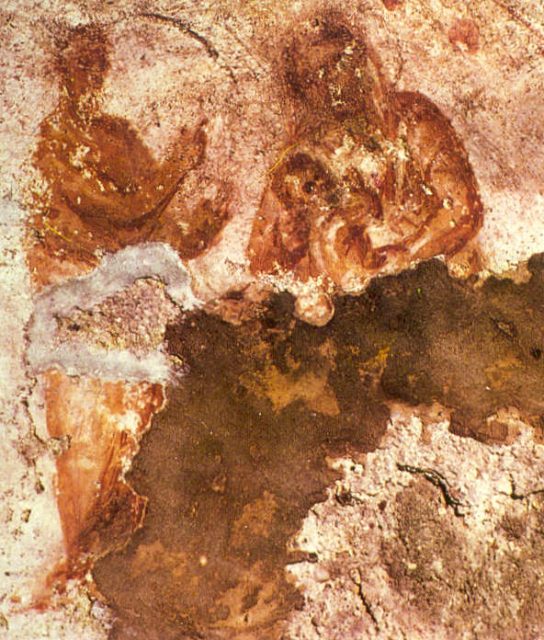 In the fourth century, a basilica was built on the catacombs, which has now been largely rebuilt.
Catacombs of Domitilla
The Catacombs of Domitilla are one of the largest cemeteries underneath Rome. In more than 15 km of underground caves, there are almost 150,000 bodies buried. The Domitilla Catacombs are the only ones that still contain bones.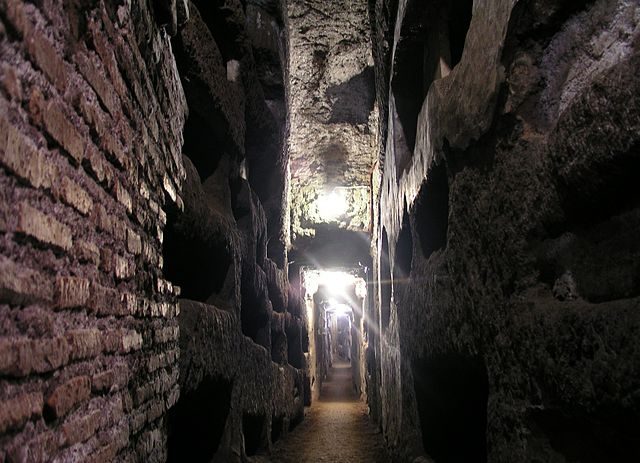 In their passages, a 2nd-century fresco of the Last Supper and other valuable artifacts can be seen. They are the only catacombs that have a subterranean basilica.
The catacombs of Santa Tecla
These catacombs are situated near the beautiful Basilica of San Paolo. In 2010, ancient images of the apostles Peter, Andrew, and John were unearthed here. These are the oldest known images of the apostles of Christ.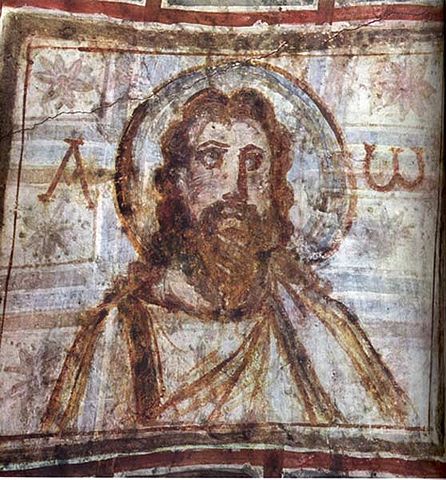 It is estimated that these images are at least 1700 years old. The site is also famous because of a beautiful fresco which represents Jesus with two apostles.
Some of the catacombs have been discovered only in recent decades. The catacombs reveal details about the everyday life and habits of the early Christians. They provide a precious window into the life of ordinary Christians in the Roman Empire's most important and largest city.