Unfilled parking lots, empty stores, dead silent halls and not one salesman in sight. Only the sound of the wind and rain that runs through the void. This is the state and the eerie atmosphere in some of America's dead shopping malls, signifying a powerful symbol of America's economic decline at the start of the 21st century.
They are popping up all over and in every state, especially in the Midwest. This is where the decline was mostly felt, customer's bank accounts almost completely drained, consequently, furthering the "going out of business" process.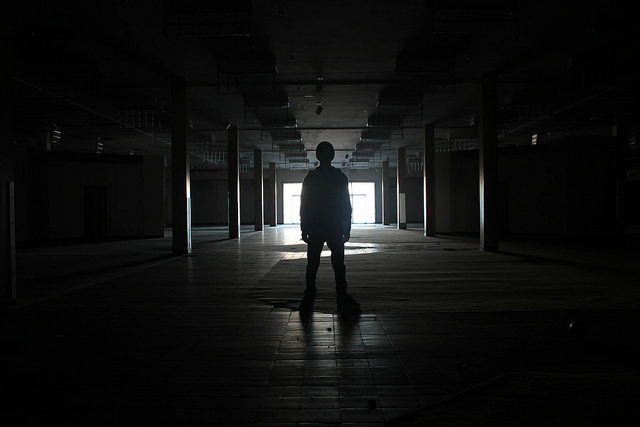 A dead mall is basically a shopping mall that has fallen on hard times. It either has few shops and fewer shoppers or it's abandoned and crumbling into ruin. The ones that are still open, even when the notice for closing is not announced yet, you kinda get that ominous feeling that something is gonna happen, like its the end of the road.
Often found with three or four shops left open and without large department stores to serve as an attraction for entrance to the mall, they are just left to struggle with the inevitable, the upcoming wrecking ball.

Apocalyptic, utterly depressing and really, really creepy, these are some of the examples of pure urban decay, showcasing the insane side of man consumerism in the best of ways:
Dixie Square Mall, Harvey, Illinois
Famous for having been used for one of the most memorable scenes of the iconic 1980 film 'The Blues Brothers, Dixie Square Shopping Center, located in Harvey, Illinois, United States began as a bustling center of commerce but went bust after only 13 years, and stood vacant for 30 years after closure.
The main characters, Elwood Blues (Dan Aykroyd) and "Joliet" Jake Blues (John Belushi) being chased madly by the police drive into the mall completely trashing the place. What they leave behind is a completely wrecked suburban shopping center and that's the image of the place 30 years after.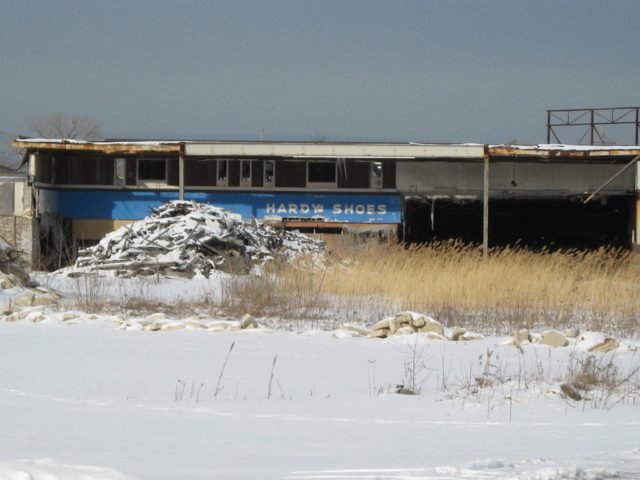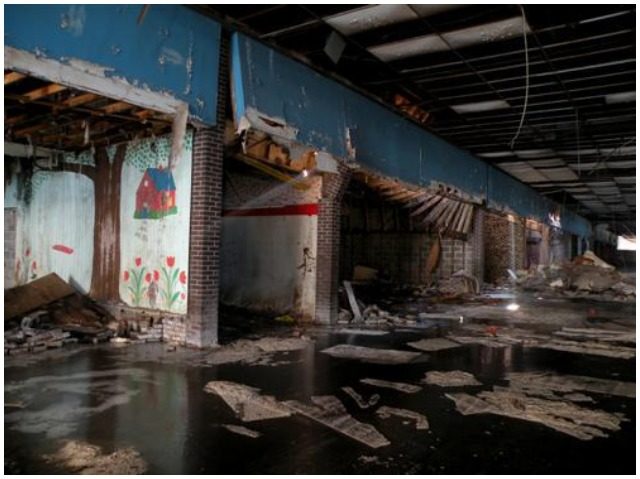 Characterized by high vacancy rates and low business, this 800,000 square foot shopping mall sat rotting for 30 years as a shelter for gangs and gang activity outside Chicago. Ah, sweet home Chicago.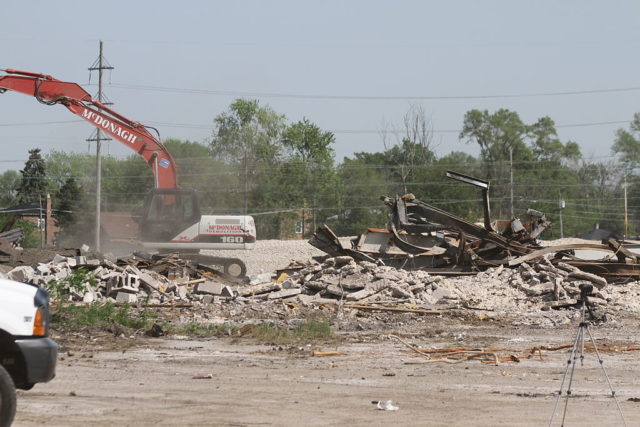 After more than one murder, rapes and arson attacks and in addition to a $76 million failed redevelopment attempt, the Chicago community had enough and tore the place down on May 17, 2012.
Cloverleaf Mall, Chesterfield, Central Virginia
Cloverleaf Mall was located in Chesterfield County just outside of Richmond City in Central Virginia. It opened on a high note as Richmond's first regional mall in 1972 with many anchors (huge department stores) such as Sears, JC Penney, and Thalhimers and many, many smaller ones including a Hallmark store, LaVogue women's clothing store and two cinema theaters.
When it first opened, it was a very special place for many but started to decline when the newer Chesterfield town center, about 5 miles West down Midlothian Turnpike, started to grow. Sears and Penneys closed their doors due to falling footfall and moved their stores in the new and rapidly expanding center.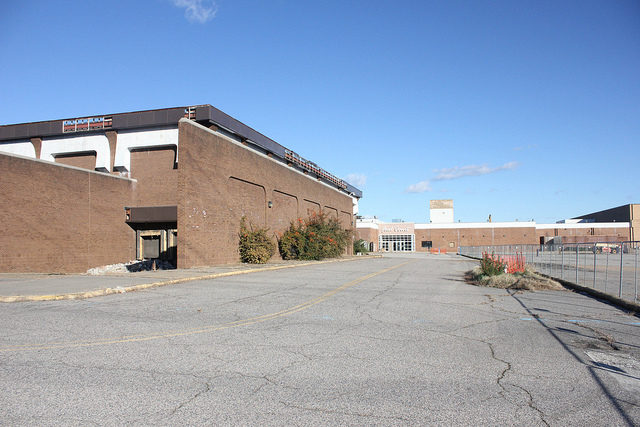 It took a turn for the worse in 1996 when two of the employees of the mall's All for One dollar store were shot and killed in the stockroom and one lady went missing from the parking lot. Both crimes were never solved. From there on, the mall's attendance and traffic started decaying rapidly and in a quick succession Cloverleaf virtually became a ghost town.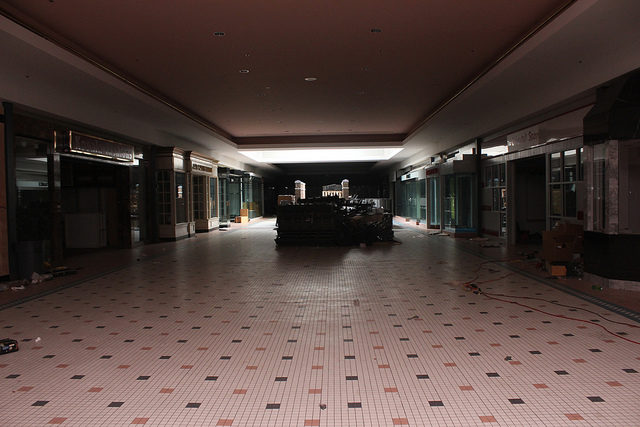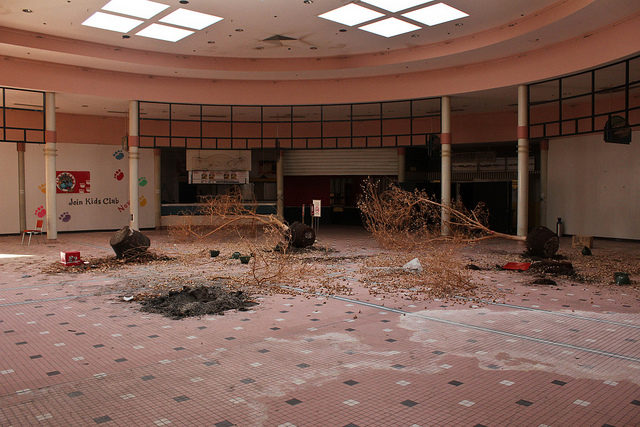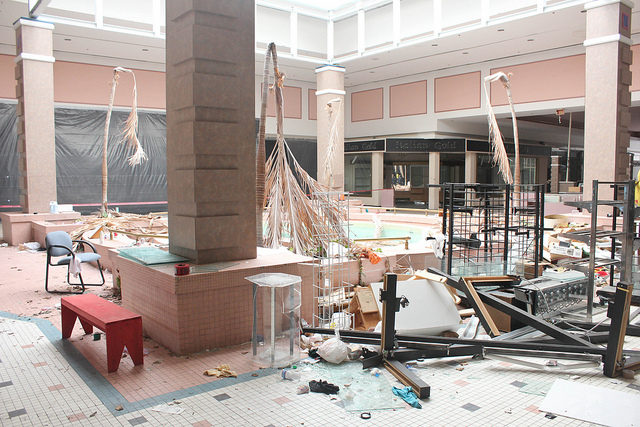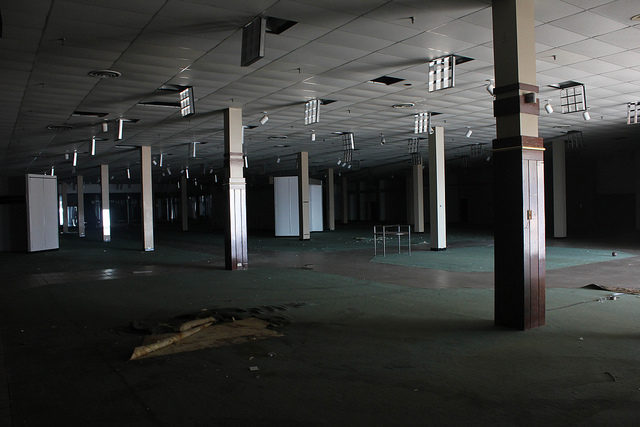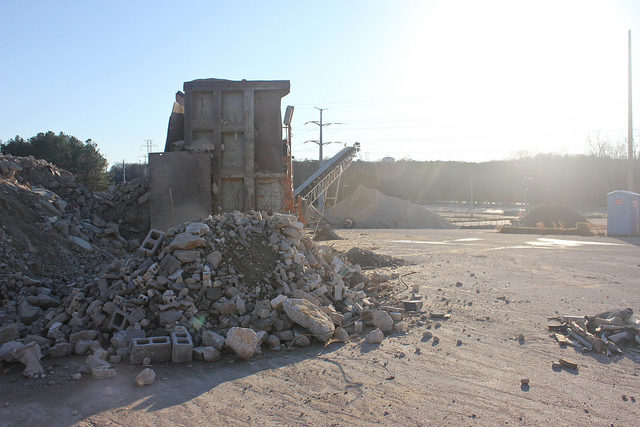 The mall being left with so many empty blocks for so long eventually closed in 2008, and with no future ahead, it was demolished in 2011.
Randall Park Mall, Ohio
Randall Park Mall was a shopping mall located in the village of North Randall, Ohio, developed with a vision to be "city within a city". When it opened in 1976, it was the largest shopping center in the world with 200 shops, three 14-story apartments, two 20-story office buildings, three screen cinema, performing arts center and 5,000 planned employees in a municipality that counted as much as 1,500 people. The original department store anchors of the mall were Sears, JC Penney, May Company, Higbee's, and Horne's.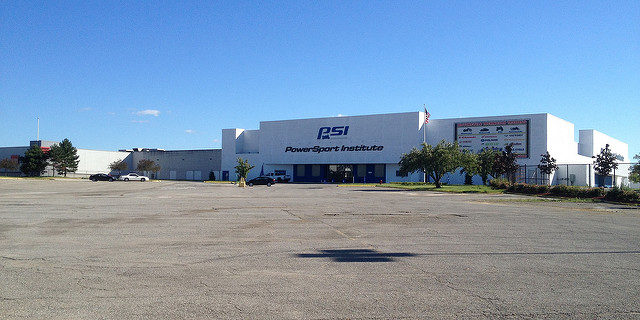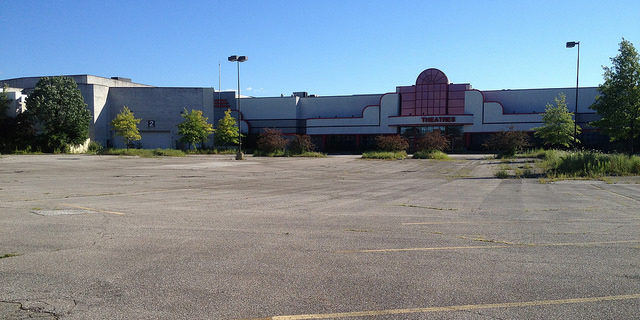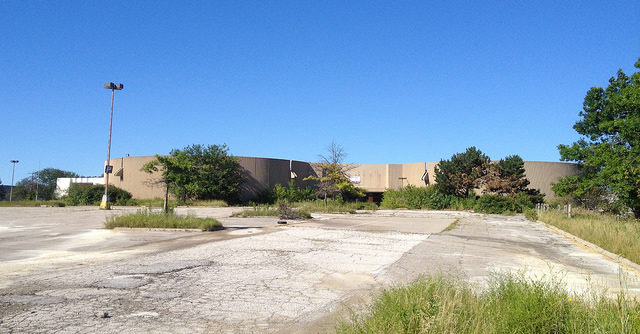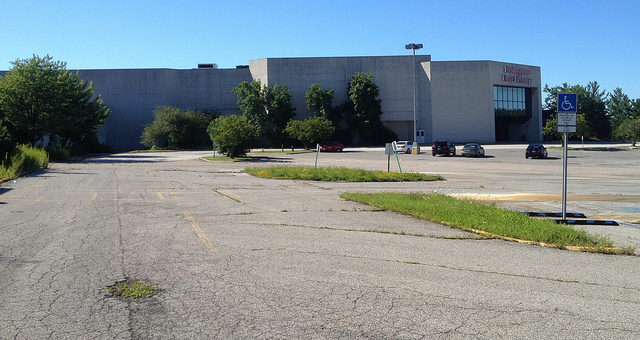 At those times, Randall Park Mall wasn't just a place to go, it was the place to go. But, despite the mall's importance to the town, Randall Park shut its doors on March 12th, 2009 and with a large portion of it in the rubble, it was finally demolished in 2014.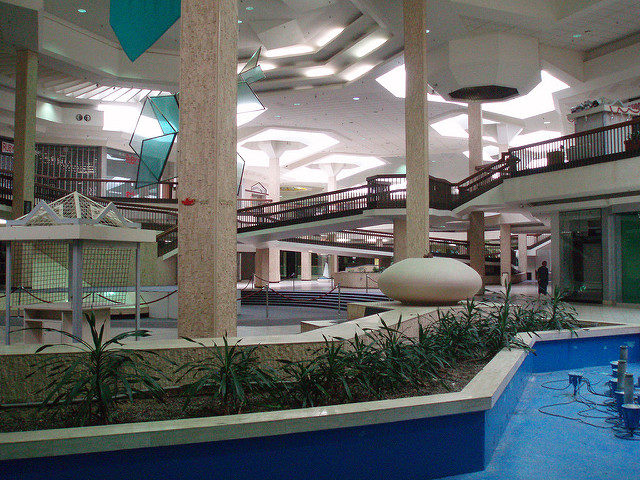 It is said that the real problem for the demise of this gorgeous and beautifully envisioned shopping center was the difficulty for security to keep up with the thugs and thieves who overran the huge multi-structure establishment spread over 2,000,000 square feet. The people who came to spend money, being constantly harassed and with their safety on the line, stopped coming altogether.
Malls die for a variety of reasons. It could be bad or improper management, demographics, competition, it really just depends on the situation. But, mostly they fall because we as humans are easily drawn to novelties. New malls are opened, leaving the old ones with no traffic, crumbling in ruins. Abandoned, they are now perfect places for some grand finale of a zombie apocalypse movie.