Holy Land USA: There are several abandoned theme parks across the world, but one which is located on top of Pine Hill in Waterbury, Connecticut, stands out from the others because it's a Catholic theme park.
Not to be confused with Holy Land Experience in California, Holy Land USA is an 18-acre park that has been abandoned since the 1980s.
In the early 1950s, a Roman Catholic lawyer called John Baptist Greco founded an organization called the Companions of Christ.
He came up with the idea of ​​building a park after being inspired by Bible passages. It has been stated in later interviews that Greco wanted to create a place where people could sit and be peaceful, no matter their race, creed, or color.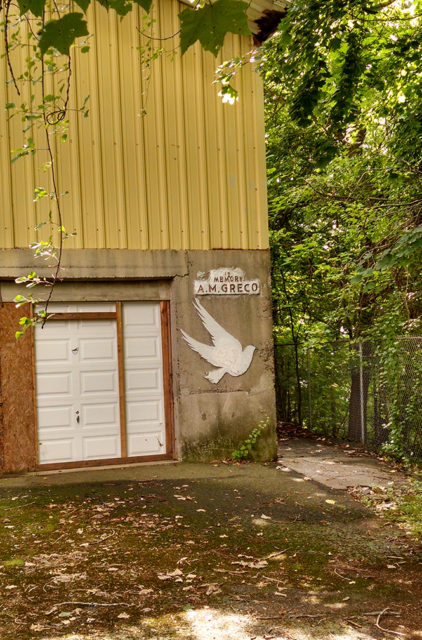 Construction of the theme park began in 1955. The attraction would feature small-scale replicas of key scenes from the Bible placed around the hillside.
Scenes included Solomon's Temple, the Garden of Eden, Herod's Palace, and the stations of the cross. It also had a snack bar and a gift shop.
Greco actually used a lot of easily available and recycled materials to bring his grand vision to life. His building materials included chicken wire, plywood, plaster, fiberglass, cinder blocks, and even bathtubs.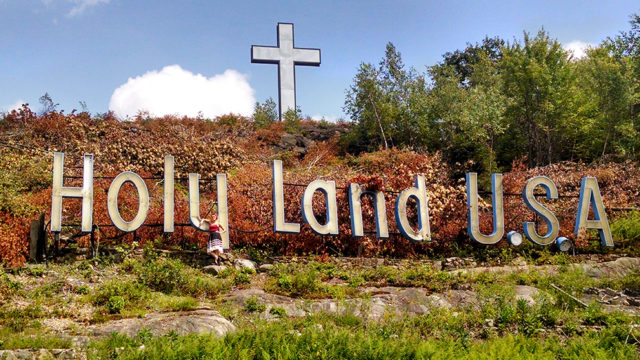 There were two particularly notable features of the park. The first was the 56-foot cross that stood at the top of the hill that quickly became a community icon.
The second was a sign on the hillside similar to the "Hollywood" sign, being large, white, illuminated letters spelling out "Holy Land USA."
The sign is still visible today, grubbier than it was in heyday although truck drivers in particular have reported how it makes them feel good when they see it and prompted them to offer up a prayer.
Once it was open, the theme park attracted around 40,000 visitors a year during the 1960s and 1970s.
It was only closed in 1984 because Greco had plans to expand the site and improve the displays. Sadly, after he passed away in 1986, the ideas for expansion were shelved.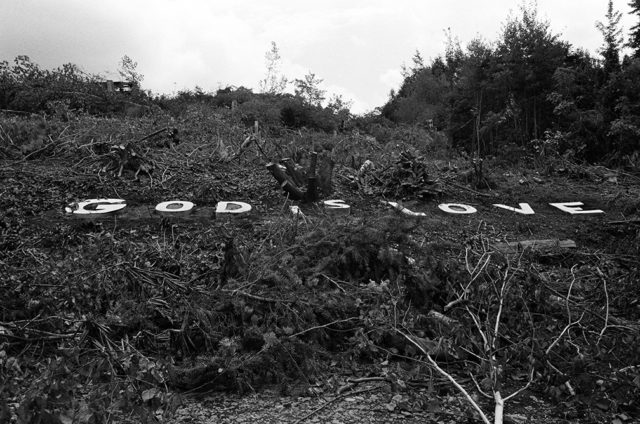 Greco left the site to a religious institute called the Filippini Sisters. They took little action with it beyond holding weekly prayer meetings there and devoting the holy hours on Sunday to the Virgin of Revelation.
The site began to deteriorate throughout the years and was subjected to vandalism, although some areas saw a modicum of restoration.
In 1997, a Boy Scout group cleaned up the large Holy Land sign as part of a community project. In 2008, the 55-foot crumbling cross was replaced by a steel structure measuring 50 feet that was more durable.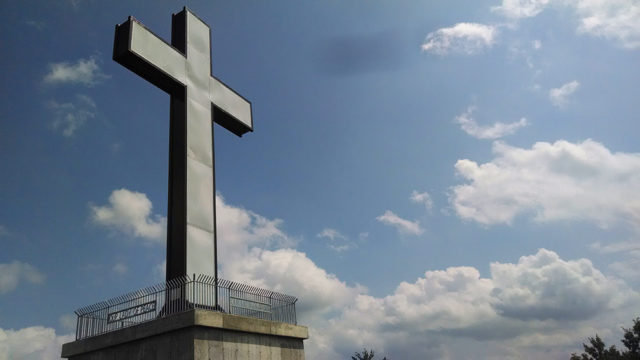 However, the locals were rather upset at this change because they'd quite liked seeing the illuminated cross.
After great public outcry, in 2013 a third cross was put up which was 65 feet tall, 26 feet wide, and illuminated by LEDs. The new cross was paid for by community donations and created by local construction companies.
The lighting system means that the cross also changes its color to match the colors of the Roman Catholic Liturgical calendar.
In addition, it is also illuminated with particular colors to mark specific days or causes such as breast cancer awareness or autism.
It seemed like nothing would breathe life back into this theme park until June 2013 when Mayor Neil O'Leary and a car dealer named Fred "Fritz" Blasius bought the site for $350,000.
It was during their ownership that the new LED cross was erected and after that, people from the local community banded together to help restore the park.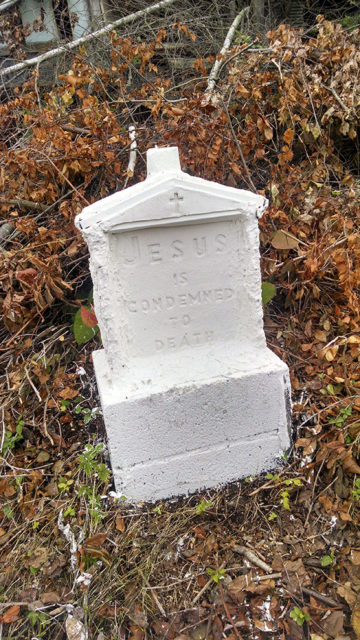 Thanks to the community efforts, the paths around the theme park were repaved with donated tar, trees and large rocks were removed, and trash was picked up.
On 11 August 2018, a mass was held on the hill of Holy Land to honor Father Michael McGivney, founder of the Knights of Columbus. Even though it was raining that day, over a thousand people turned up.
Today, there is a website for the theme park run by a not-for-profit volunteer group known as Holy Land. Their website states that the park is not open to the public yet but visitors are welcome to park up and walk around the site. However, the website strongly discourages anyone from trespassing after sunset.
All photographs were taken by Gin Minsky, and you can check out her own article about her visit to that location on her website.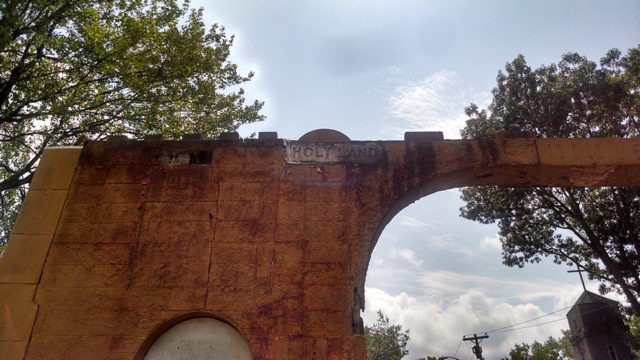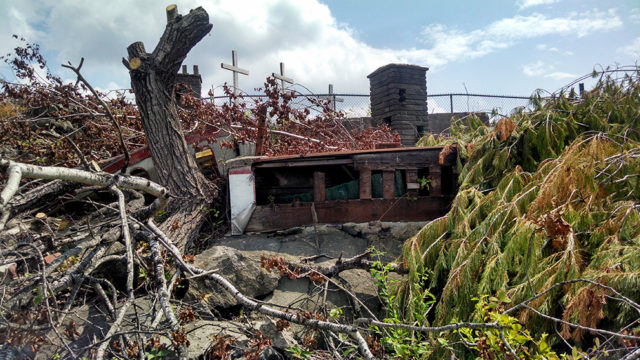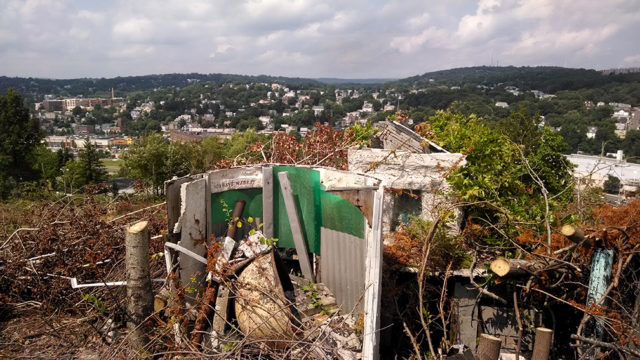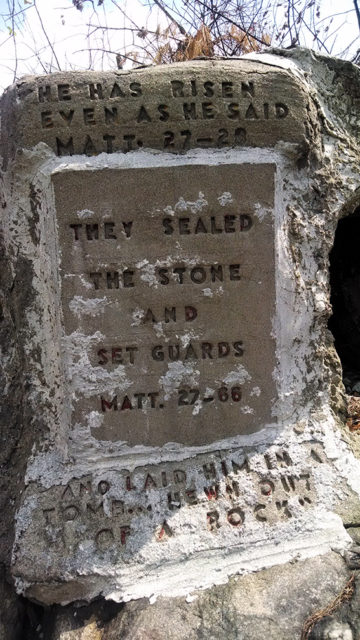 The Spooky & Fascinating Abandoned Airport