The Royal Opera house was one of the most beautiful and iconic buildings in Valletta, Malta. It stood majestically at the entrance of the city, near the City Gate. The project was entrusted to Edward Middleton Barry, an English architect who previously designed the Covent Garden Theatre in London.
The classic Neo-Baroque design plan was completed in 1861, but it was delayed because changes needed to be made. He didn't take into consideration the slope of the site, thus a high podium had to be added to the Kingsway facade. These changes made the end result even greater.
The construction went underway in 1862, with the demolition of the Casa Della Giornata to make way for the theatre. It was supervised by Maltese architect Salvatore Fenech, and after four years the Royal Theatre was scheduled for its official opening on 9 October 1866.
It counted 1,095 seats with 200 standing places. The building drew sharp criticism from many, because of its enormous cost, between 44,000 and 60,000 pounds, which was a huge sum at that time.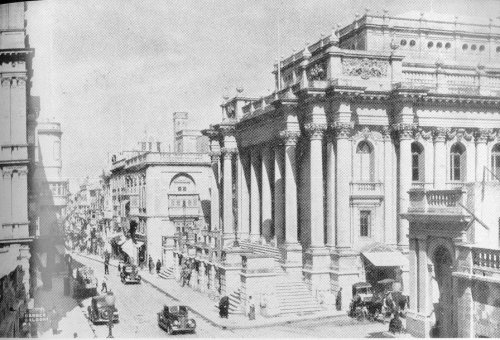 But a mere six years after its opening, tragedy struck when on 25th May 1873, a fire broke out, completely destroying the beautiful interior of the Royal Opera House. Fortunately, the exterior and the facade weren't damaged and reconstruction soon went underway.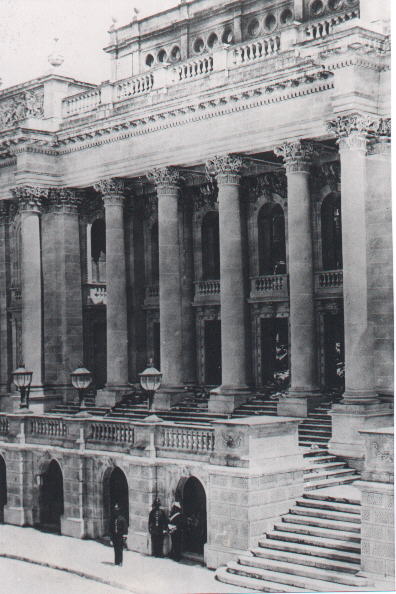 Exactly 11 years and two days after its first opening, on 11th October 1877, the Opera House was reopened with Giuseppe Verdi's Aida. During its years of existence, it was the focal point of Maltese cultural life and classical music, where some of the most famous and important opera singers of the time performed.
Sadly, 65 years later, on 7 April 1942, the Royal Opera House was bombed repeatedly by the German Luftwaffe and was completely destroyed, leaving behind a huge pile of smoking rubble. The Opera house became a symbol of the power of destruction that World War II brought.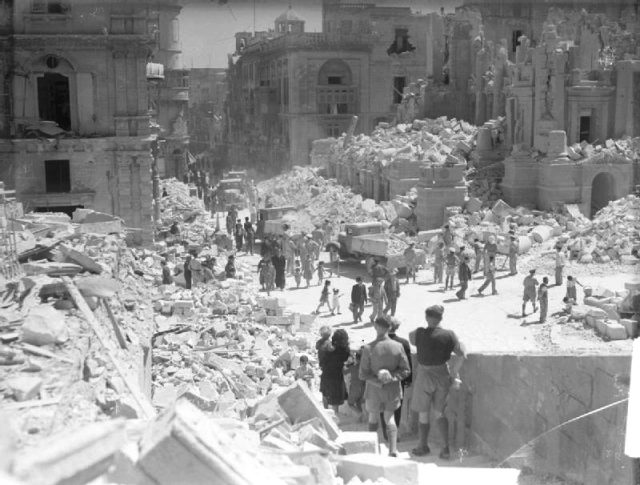 About a decade later, the remaining structures of the Royal were dismantled as a safety precaution, and even the objections from Mr. Edwin Abela, the architect who was overseeing the demolition, who insisted that the Opera House could be saved, didn't help.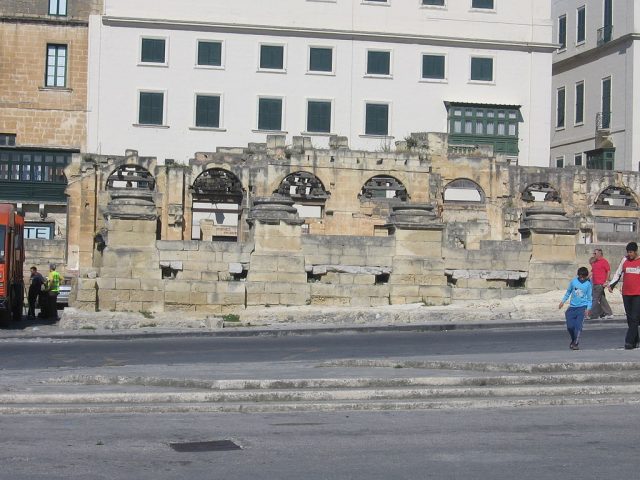 Allegedly there was also a claim that German prisoners of war offered to rebuild the theater in 1946, but the Government declined. But, if such an offer was made, it was highly unlikely that any one of the prisoners was a qualified mason. All that remained of the Opera House were the terrace and parts of the columns.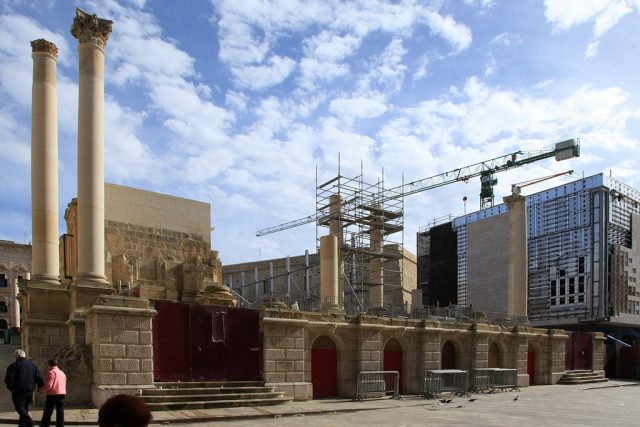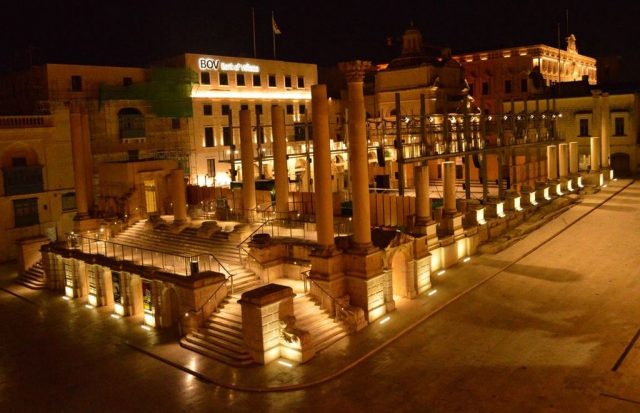 In the 1980s, contact was made with the renowned architect Renzo Piano, but work never started because plans had been met with a lot of criticism.
Finally, on 8 August 2013, the government went ahead with the plans despite the friction. The open-air theater was officially inaugurated, and it was named Pjazza Teatru Rjal after the original structure.