The Maunsell Forts are heavily armed 'metal islands' built during WWII to defend the United Kingdom from invasion. In total, there are ten Maunsell Forts: six of them were operated as army forts and the other four were used by the UK navy.
The name comes from their designer Guy Maunsell. The island nation has built other island forts in response to military threats, including the Palmerston Forts that were built between 1865 and 1880 during the Franco-Prussian war.
Naval Forts
The Maunsell naval forts were built in the Thames Estuary and were operated by the Royal Navy. Their role was to detect, deter, and report German air raids and military movements around the River Thames, such as attempts to lay water mines along the estuary and sabotage this important shipping channel.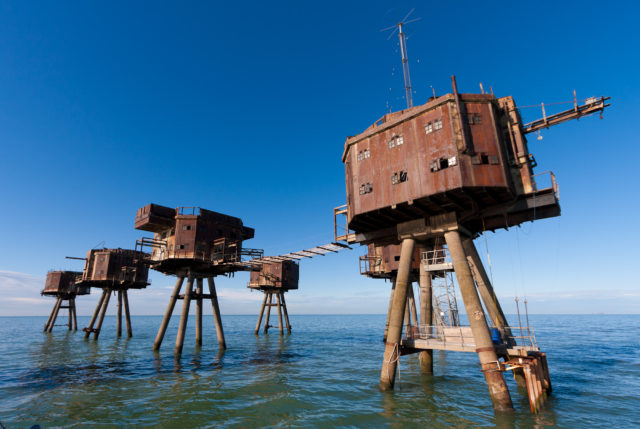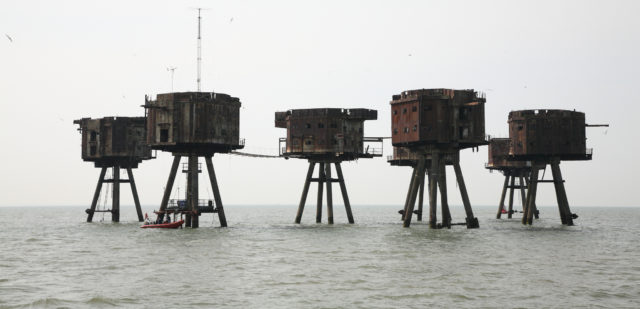 The four naval forts were Rough Sands, Sunk Head, Tongue Sands, and Knock John. They were constructed in dry dock and assembled as complete units before being towed off and sunk onto their sand bank positions in 1942. During the Second World War, these four forts destroyed only one German torpedo boat.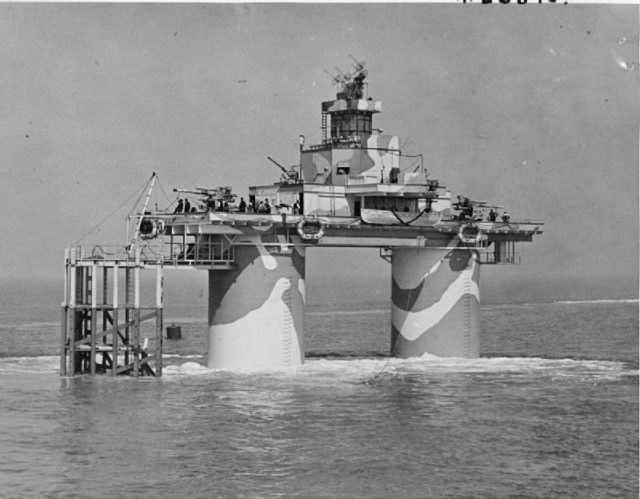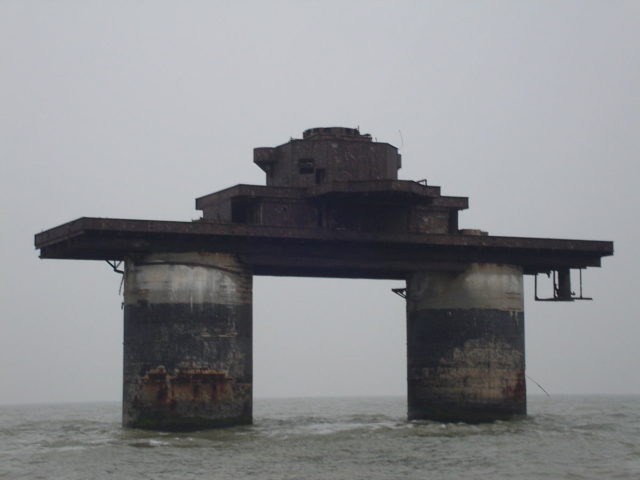 Army forts
Maunsell designed these forts mainly for anti-air defense. The forts were very large and composed of seven towers connected by steel platforms. One of them was the control center headquarters and accommodation tower, one was the searchlight tower, four towers carried lighter anti-aircraft guns, and the seventh stood behind the central tower and held the heavier anti-aircraft guns.
These forts proved to be more successful than the naval ones, shooting down twenty-two planes and around 30 flying bombs – V-1s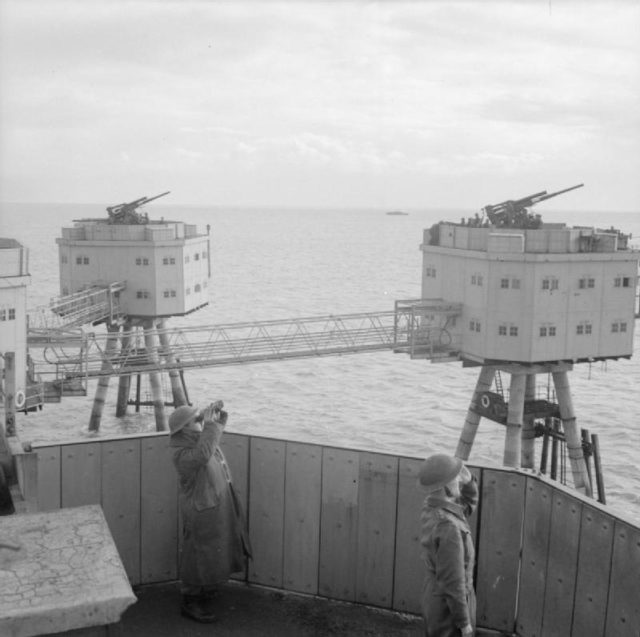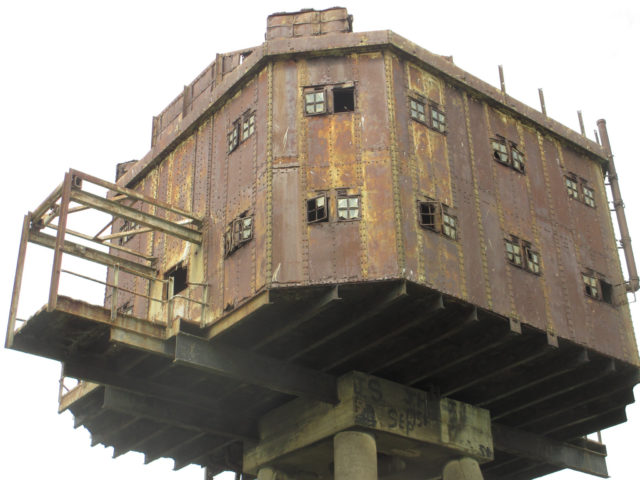 Alternative Use
On Rough Sands fort in 1966, two men from two different radio stations, Radio Essex and Radio Caroline, landed and started broadcasting a pirate radio signal. One man eventually locked himself in the tower and defended his right to remain there with guns and petrol bombs even when the British Navy showed up to seize him.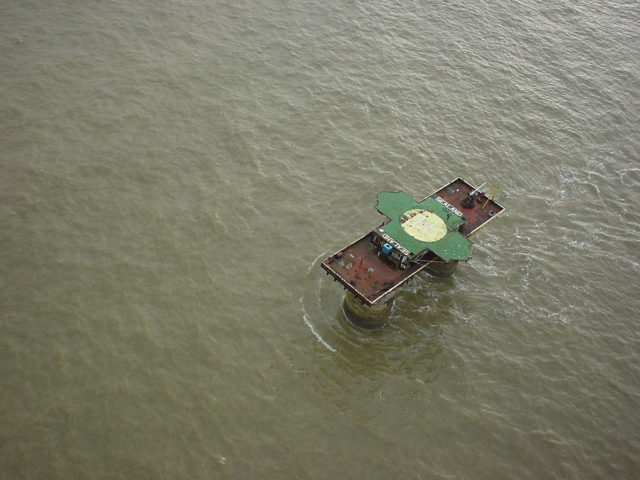 After the court case, he was released because the court didn't have jurisdiction over international waters. This man, named Roy Bates, came back to the fort and on 2nd of September 1967 formed his own country, The Principality of Sealand. It has its own constitution, anthem, and flag.