The Mission to Mars greenhouse complex, sometimes also referred to as Cosmic Greenhouse, looks like it is straight out of a sci-fi movie – maybe a futuristic village built by some unknown creatures. Nature is overtaking these beautiful and peculiar structures, forming an eerie yet peaceful landscape.
The complex is located in western Germany, but the exact location is hard to determine because, to protect the place from vandals, it is rarely disclosed.
The site used to be owned by a monastery. In 1985, it was sold to an institute that was dedicated to helping the long-term unemployed. In 1987, the institute built the greenhouse and horticulture nursery complex on the recently-acquired grounds. The complex became part of a reintegration program that ran commercial gardening training for the unemployed, enabling them to eventually find a paid job.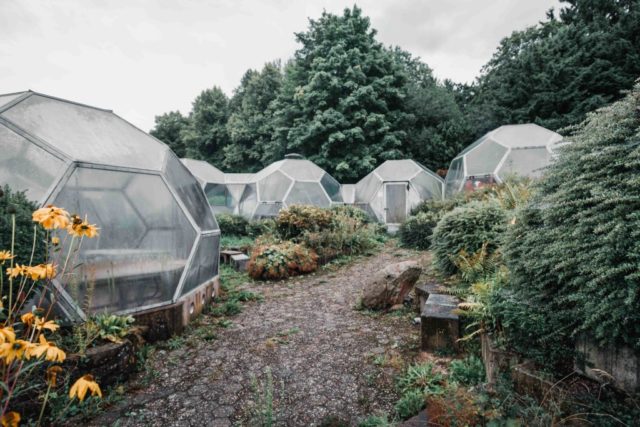 There are 24 greenhouse pods at the complex, each a dome-like structure made up of pentagonal and hexagonal glass panels. Inside each dome, the walls are lined with tables for plant pots, and in some, an additional hexagonal table is placed in the center.
There was a heating system and an automatic sprinkler system to create and maintain the perfect conditions for the plants, especially in the winter months.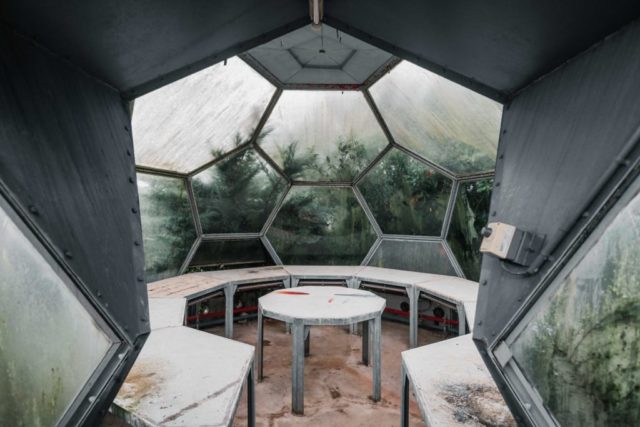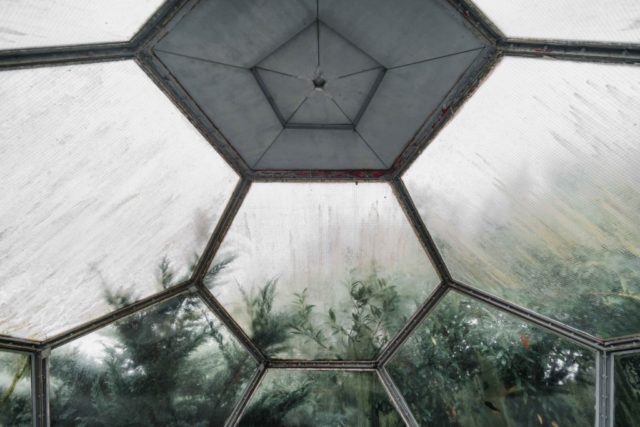 Mission to Mars was abandoned around 2005, but it has not been completely forsaken and left to its own fate. Local community members still look after the complex, preventing it from being completely overgrown.
In 2010, the grounds were sold to the city and became a municipal property, which means it could potentially be renovated in the future, although there are currently no plans regarding the complex.
A big thank you to Eric Heumann from VCVTY for the beautiful photos! See more of his work here: VCVTY