José Pedro Enrique Paronella had a dream. In fact, he had grand dreams! Born on February 26, 1887 in the province of Girona, Catalonia, in northeastern Spain, he grew up surrounded by romantic castillos and beautiful mountain scenery. It was the vision of sharing the magic of these Catalan castles that would drive Paronella to create his 13-acre pleasure gardens — on the other side of the world.
Located alongside Mena Creek in Queensland, Australia, Paronella Park was transformed from virgin scrub to a jewel of Northern Queensland. Embracing the creek and its waters as central to his endeavor, José Paronella created a space where the public could enjoy their leisure time surrounded by a landscaped tropical rainforest — with all the facilities powered by the first hydroelectric plant in the region.
In 1913, Paronella left his fiancée, Matilda, behind in Catalonia and sailed to Australia to make his fortune.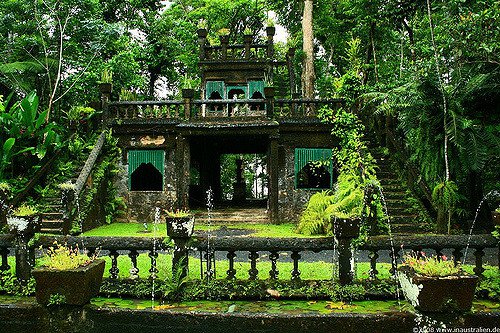 Within one year, Paronella had chosen a piece of land where he wanted to make his mark. It would take another 21 years to make the dream a reality.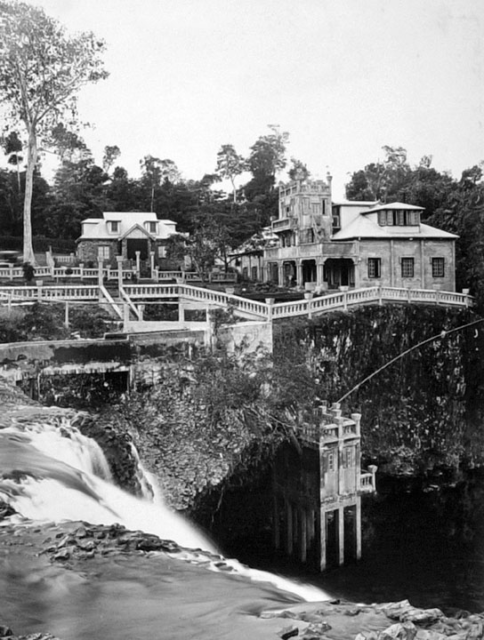 Like many European migrants at that time, he set to work in the sugarcane fields of Queensland. Saving every penny as a lowly cutter, within a few years Paronella was able to build up his wealth by buying, improving, and selling sugarcane farms.
After 11 years of hard toil and brimful of plans for making a splendid life for himself and his fiancée, Paronella returned home — only to find that Matilda had married another man.
Undeterred, he married her sister, Margarita, in 1925, and returned to Australia with his bride. And it would seem that Margarita was the right choice, for she worked tirelessly alongside her husband to build a unique public attraction, complete with its own fairy tale castle and enchanted forest.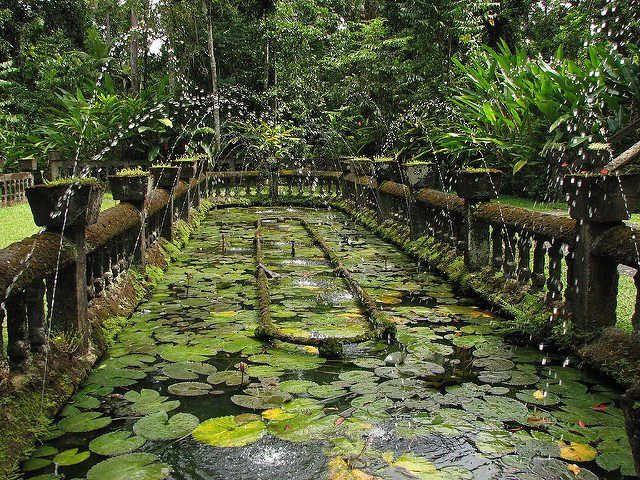 Paronella purchased the plot near the town of Geraldton (later renamed Innisfail) in 1929. With the exception of their house, which was handbuilt from stone, every building within the park was constructed from poured concrete. They moved in to their new home on Christmas Eve, 1929.
The 47-step Grand Stairway was constructed next, and was primarily used to shift river sand for the concrete from the lower to the upper level. "The concrete was covered with a plaster made from clay and cement, which they put on by hand, leaving behind the prints of their fingers as a reminder of the work they had done," writes the official Paronella Park website.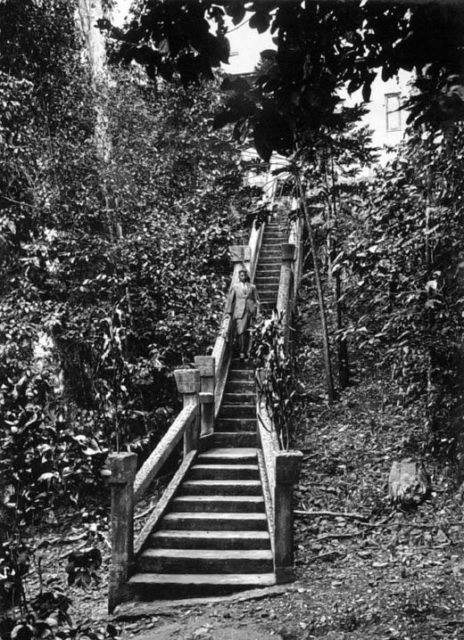 In 1935 the pleasure grounds were opened to the public. Surrounded by more than 7,000 tropical plants and trees, visitors could take in the fountains and ponds, explore the avenues and pathways, or relax in the Tea Gardens or on The Meadow. There was also a swimming pool and two tennis courts.
The centerpiece of Paronella Park was the Spanish-style castle; the lower floor housed the Refreshment Rooms, with a museum that "housed collections of coins, pistols, dolls, samples of North Queensland timbers and other items of interest" above.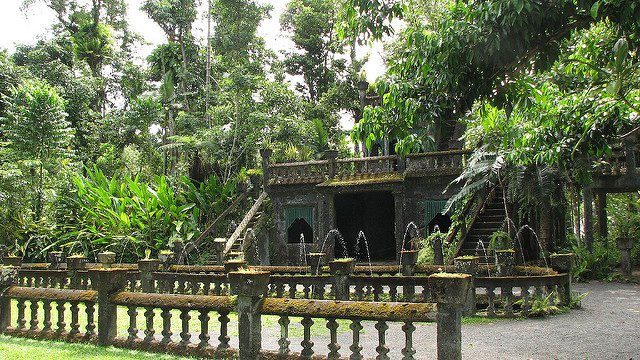 However, the social focal point was the Theater Hall — canvas chairs would be laid out every Saturday evening and the hall became a movie theater. At other times, it was used as a ballroom. Hung from the ceiling was a huge, rotating glitterball. Pink and blue spotlights were shone onto the reflectors to produce a snowflake effect.
In 1946 a huge flood caused major damage to the gardens, several buildings, and the power plant. But the family only saw this disaster as a time to remodel some areas of their beloved park, and it was soon up and running again.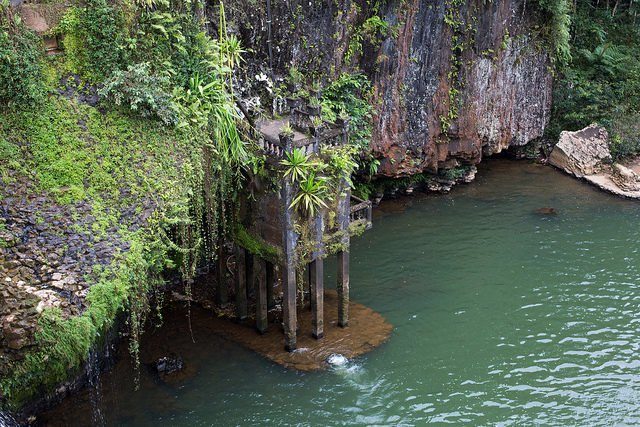 When Paronella died in 1948, he left his paradise to his wife and his two children, Teresa and Joe. After Joe's death in 1972, his wife and his two sons continued until the park was sold in 1977.
A fire swept through the castle in 1979, leaving only the walls and the turret as a reminder of what had been. Cyclone Winifred caused further damage to the park and the buildings. The current owners purchased the property in 1993 — faced with a number of setbacks, including another flood as well as cyclones Larry (2006) and Yasi (2011), they have embodied the spirit of José Paronella to resurrect his pleasure gardens, against all odds.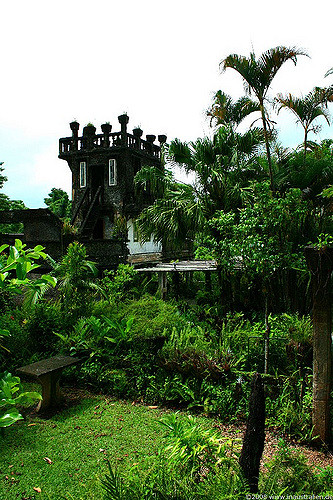 Many of the original features have now been restored and preserved, allowing today's visitors to experience the park as it was intended by its founder, with a few modern additions such as the treetop walkway. Since 2009, the park has been powered by the reconditioned 1930s hydroelectric power plant.
Paronella Park website proudly states "The Park has been recognised by multiple Regional and State Tourism Awards from 1998 onwards."