This abandoned waterpark in Newberry Springs stands on the eastern edge of the Mojave Desert in Southern California. The park was initially built by a local businessman named Bob Byers for the use of his extended family.
It began in the late 1950s and early 1960s and went by the name of Lake Dolores Waterpark.

When it was first built, the waterpark was like an oasis in the desert, offering motocross enthusiasts and those on their way from Los Angeles to Las Vegas some watery refreshment and relaxation in the heat.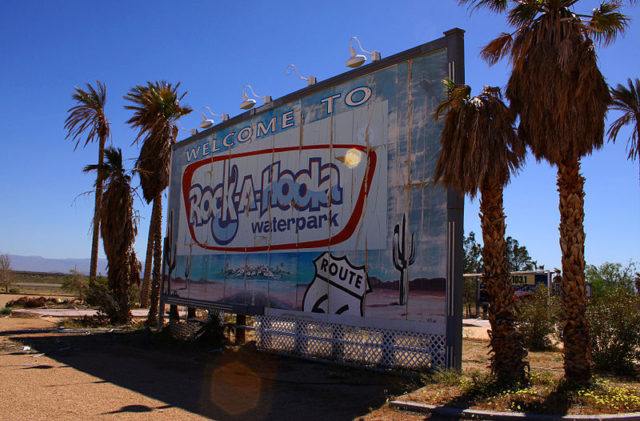 The dry heat and arid conditions of the surrounding desert made the waterpark particularly attractive to visitors, so the business began to grow, adding more and more to the arsenal of toys that the park had to offer.
After some 25 years, the park advertised itself with the slogan The Fun Spot of The Desert!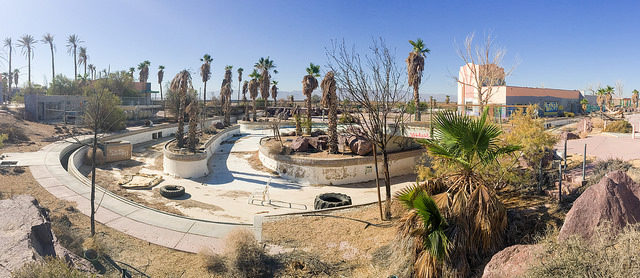 Once inside the park, you can see eight identical 46-meter tall steel waterslides with a sixty-degree angle that were mounted side by side on a man-made hill. This waterslide has a vertical drop of some 37 to 46 meters across the lagoon.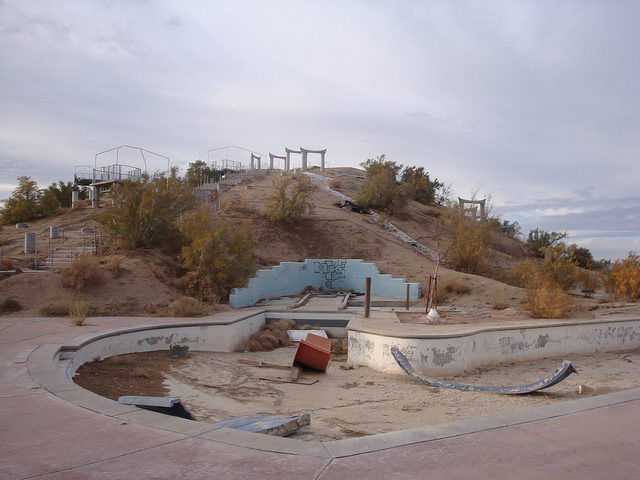 Near these exciting waterslides, one can find the even scarier V-shaped waterslide that guests had to ride standing up. And if this was not enough, the waterslide was placed 4.6 meters above the water and shot the rider into the air and then into the pool like a human cannonball.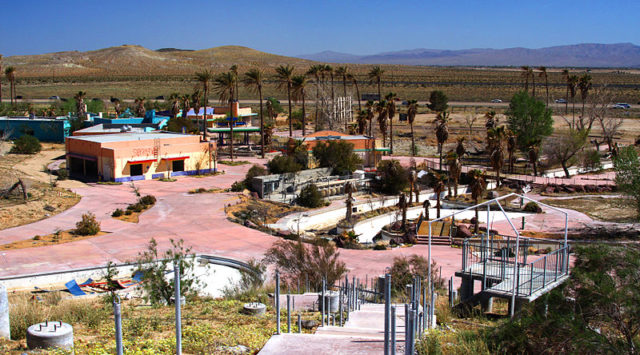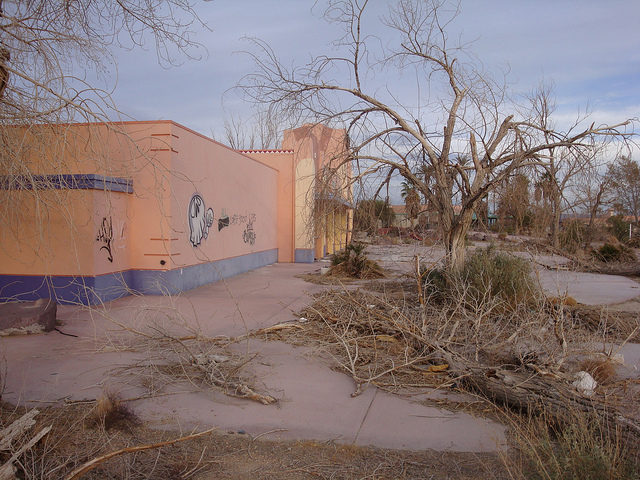 On July 4, 1998, the Dolores Lake Waterpark reopened under a new name, Rock-A-Hoola. The original waterslides on the hill were removed in order for new ones to be installed.
But after just three seasons the park was more than 3 million dollars debt. One investor had a financial meltdown and one employee was crippled in a 1999 accident and was compensated $4.4 million in damages.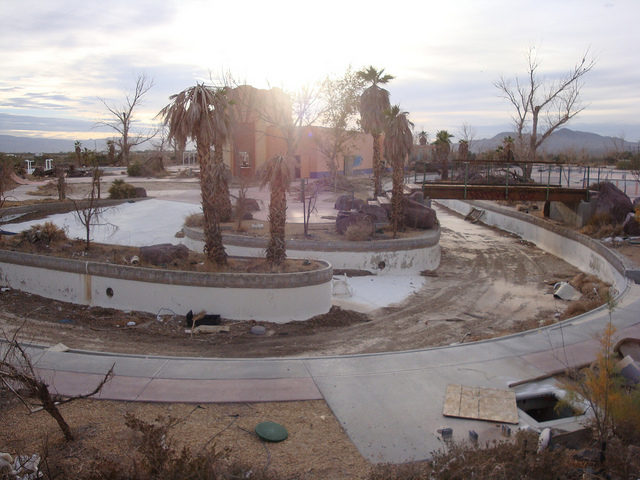 It seemed as though the bad fortune followed the Rock-A-Hoola waterpark. The park filed for bankruptcy in February of 2000. There was one final attempt to bring this place up on its feet again.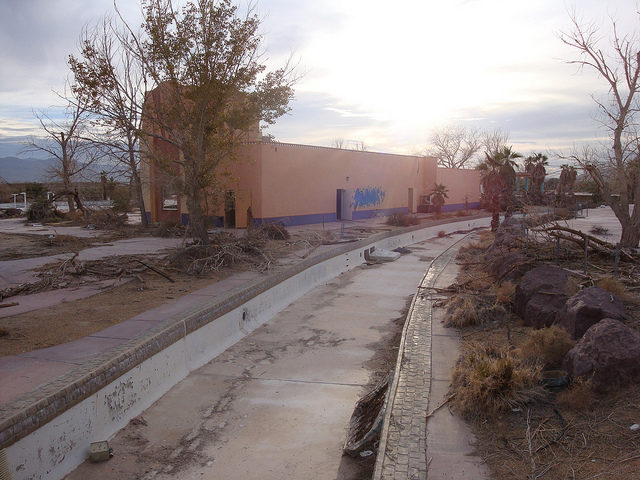 Around $400,000 was spent on renovating the park but to no avail. It was closed once more and this time for good in 2004.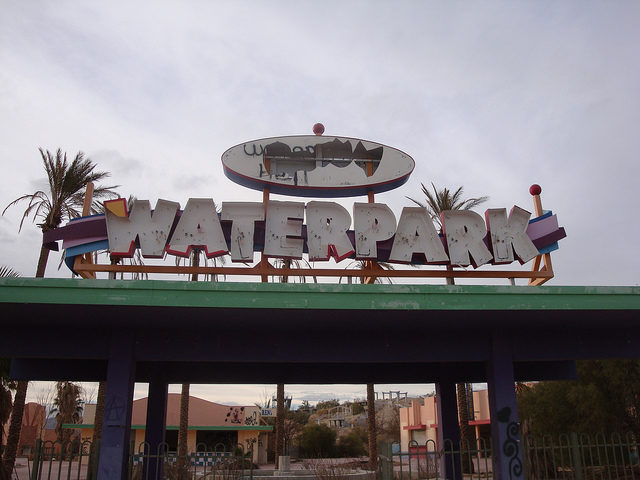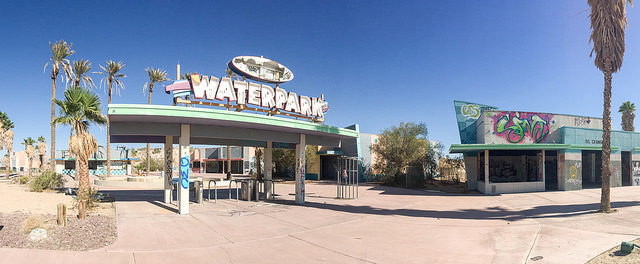 After its closure, the premises of the park was used by the British rock band Muse in the music video for their song "Reapers." Then, on September 30, 2014, Top Gear America featured this park in their Season 5 Episode 7 "What Can It Take." In the spring of 2015, the park was used in a commercial for Mini Coopers.