Whenever a new Tarantino film comes out, it's always an event. His eclectic style and unorthodox directing methods earned him a reputation as a true auteur and a cult favorite among film geeks. He is one of only a handful of directors working in Hollywood today who has a final cut privilege and complete creative control over the film.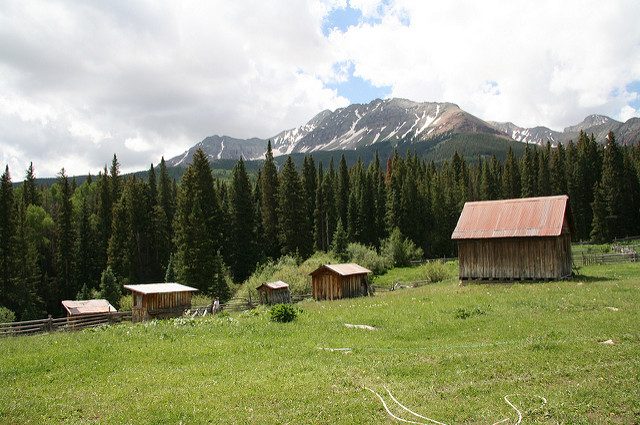 Nevertheless, his movies have always been met with a great deal of controversy, mainly due to their subject matter, over-stylised violence, and politicly incorrect language. But, no matter what, he always tries to push himself to the limit and as a total cinema purist, he always goes for the real thing, never using CGI effects or digital enhancement in the process.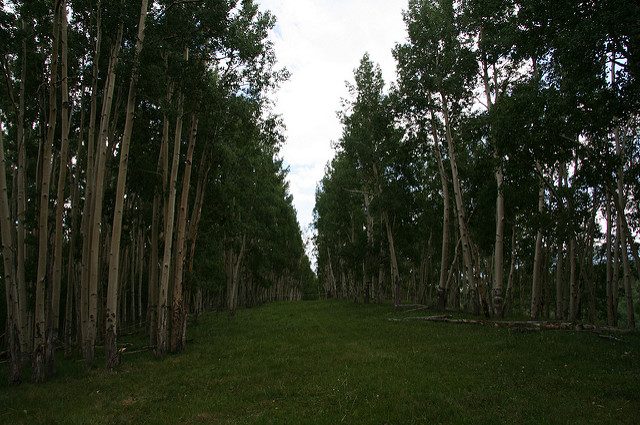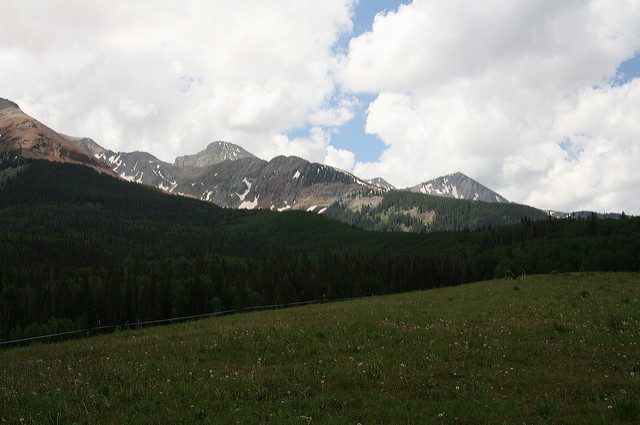 For his latest movie, the snowbound, claustrophobic, revisionist western The Hateful Eight, Tarantino needed a location with an abundance of snow and sub-zero temperatures which was also authentic looking enough for the film's post-Civil War setting.
He found the right place in Telluride and the San Miguel Mountains in Colorado. It was the biggest production there since True Grit in 1969.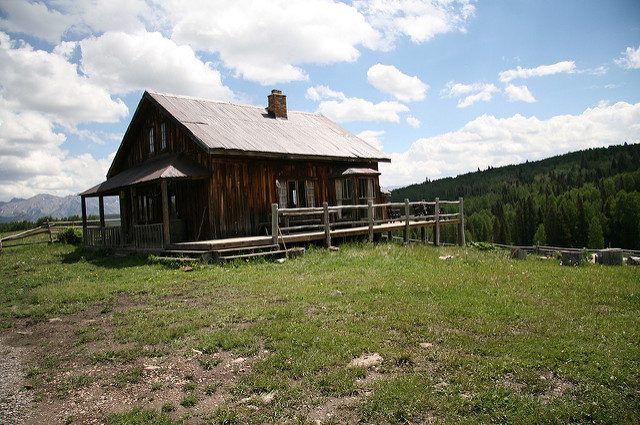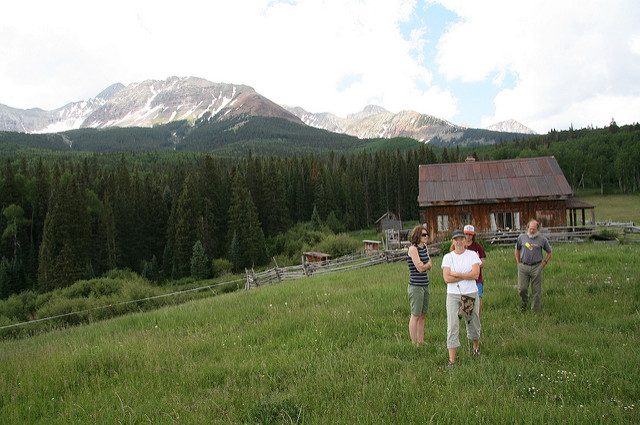 Tarantino and the whole crew shot almost all of the film in Colorado in 50 days from December to January. For the panoramic shots of Minnie's Haberdashery, they shot way up in the San Miguel Mountains on the Wilson Mesa summit, over 10,059 feet (3,066 meters) above sea level. But for the most part, the film was mostly shot on the Schmid Family Ranch, a Centennial Farm on Wilson Mesa, about ten miles west of Telluride, Colorado.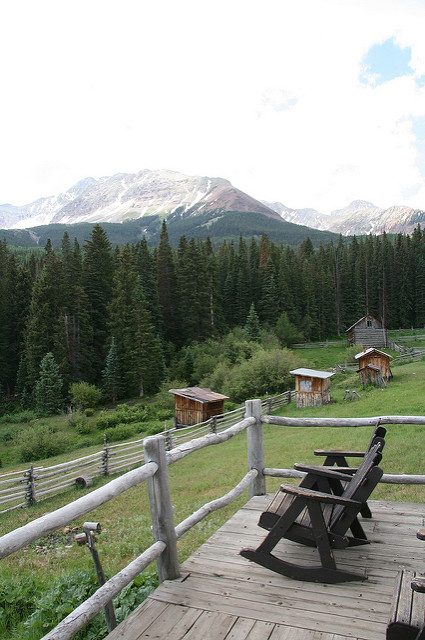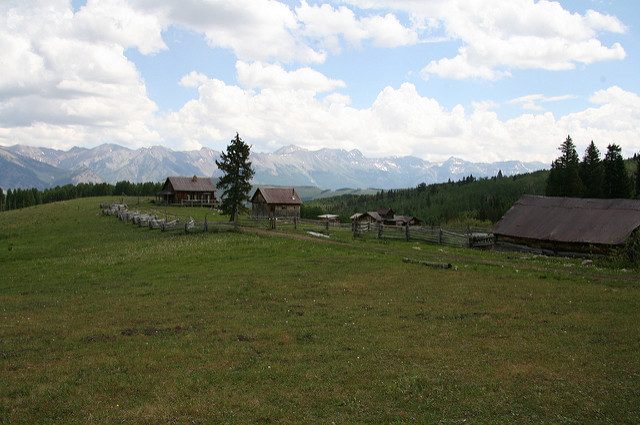 The farm which was built in 1882 (about the same time the movie is set in) was perfect for the film's scenery, giving it a genuine sense of time and place. Marvin Schmid runs the ranch today, which was passed down through generations in his family. The entire ranch is preserved through a conservation easement now held by the San Miguel Conservation Foundation and with help from the Nature Conservancy.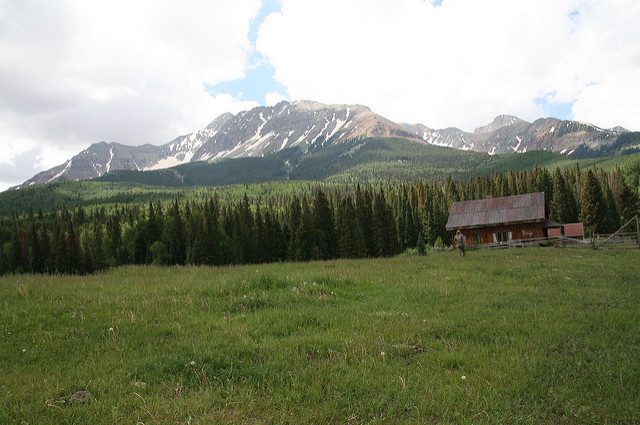 Sitting on a vast green plain, right at the edge of a forest that leads straight to the mountain known as Wilson Peak, the family wants to continue sharing this unique property with the community and the public while maintaining a way of life that honors the land.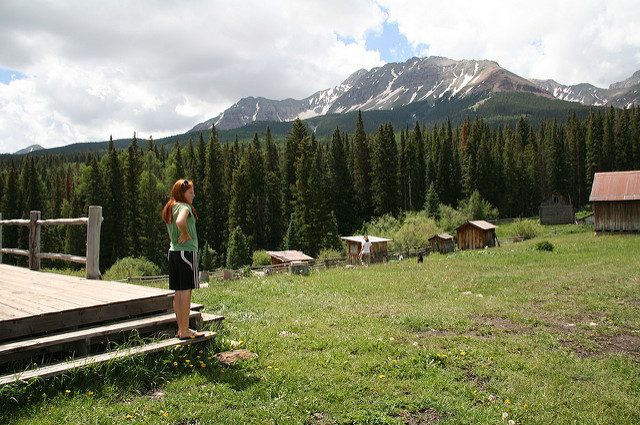 The family also allows for the property to be used for other festivities and events, like weddings, not just for filming. The Schmid Ranch will definitely carry on to be a major film site for many other period movies and will continue to boost the region's economy.