The name of this Palace, Darul Aman, comes from Persian and it has a double meaning: 'Abode of Peace' and 'Abode of Allah'.
Today it is a place of complete peace as it stands in solitary abandonment. It is located about ten miles (16 km) from the center of Kabul, Afghanistan.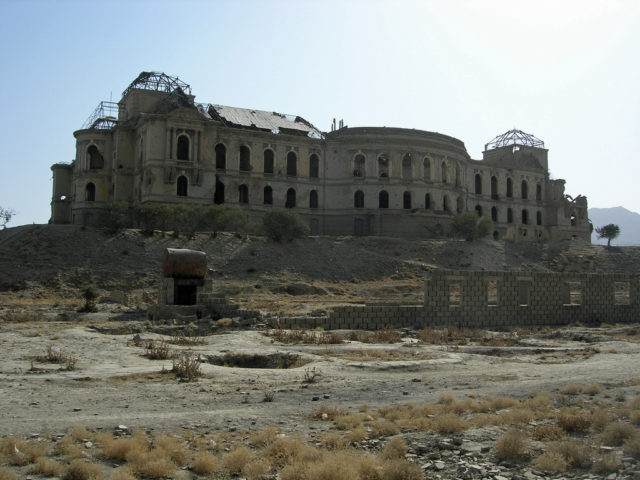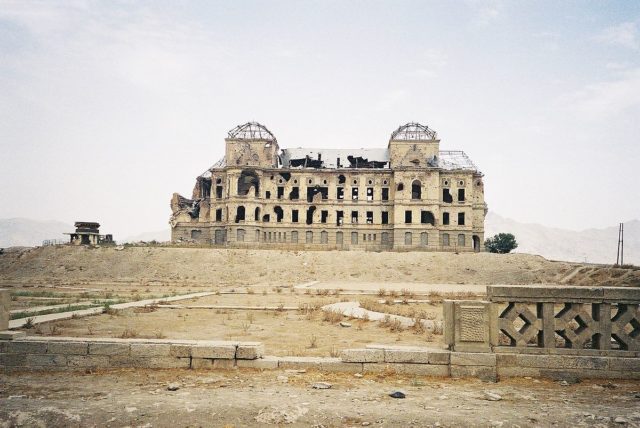 Construction of Darul Aman started in the early 1920s as a part of the movement led by King Amanullah Khan to modernize Afghanistan. The plan was to build an entire city around it, also to be named Darul Aman or Darulaman, that would be the kingdom's new capital.
Plans for a railway connecting it to Kabul were also drawn up. The imposing neoclassical style of the palace made it different from any other in the flat, dusty valley of Kabul.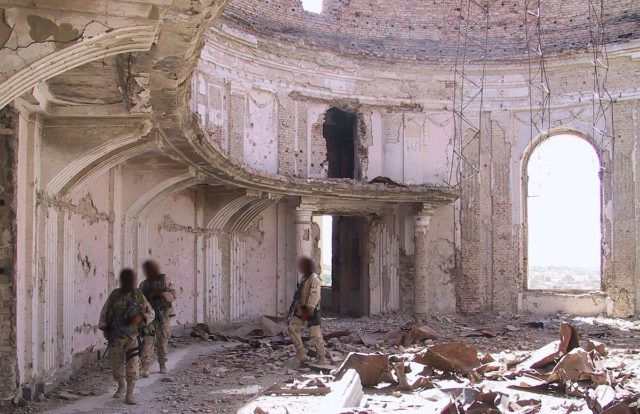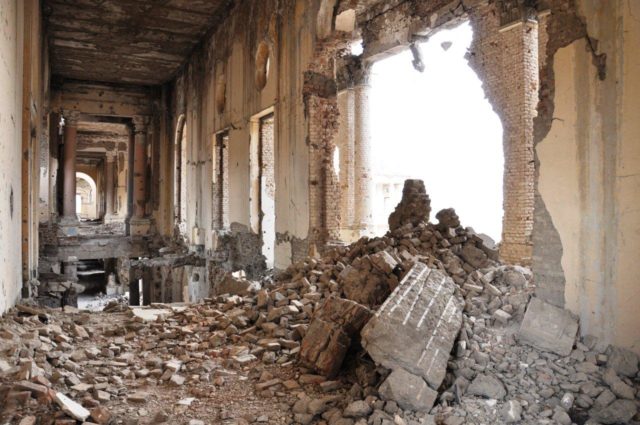 Designed by French and German architects, it was one of the first buildings in the country to have a central heating system and running water. Its purpose was to serve as a seat for the future parliament, as King Amanullah Khan was a very progressive thinker and ruler. He made dramatic political and social reforms that were seen as dangerous by religious conservatives. This led to an uprising and the King was forced out of power in 1929. With this event, the construction of the Palace was stopped, and all his reforms halted.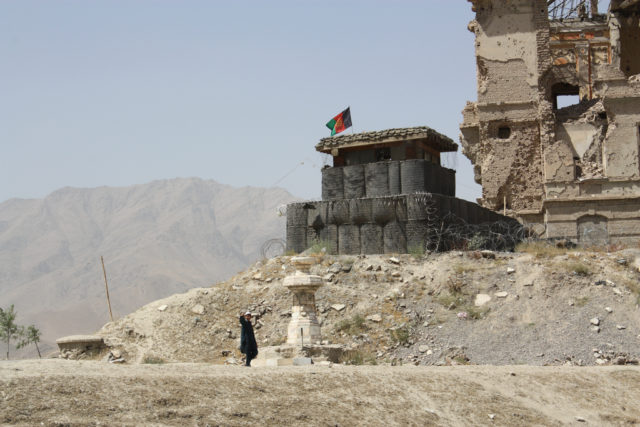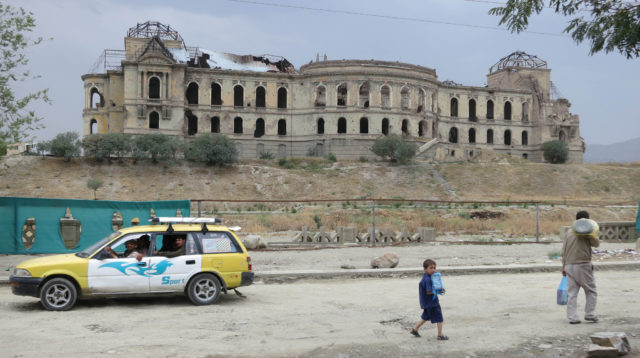 The unfinished building served as a medical school for Kabul University, as a seat for numeral smaller ministries, and also as a warehouse. In 1969 the building suffered a fire and afterwards was restored to seat Afghanistan's Ministry of Defense between the 70s and the 80s.
In the time of the Communist coup of 1978, the palace was set on fire once more. A decade later, it was part of a battleground between different Mujahideen factions where it suffered heavy shelling and was left as a gutted ruin. In the early 2000s, it became battalion headquarters for the Afghan National Army.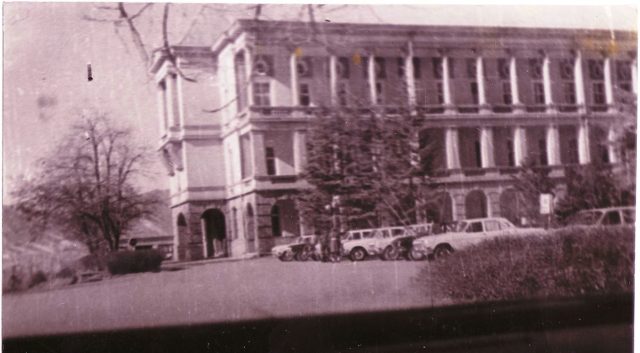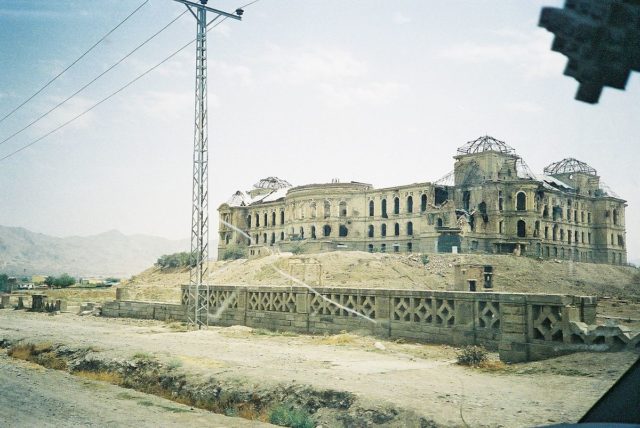 In 2005, a new plan was unveiled to restore and reconstruct the palace, once again to serve as the seat for Afghanistan's future parliament. Works began in 2016, but the only thing accomplished so far is to clear nearly 600 tons of debris and rubbish.