The Graveyard of the Pacific is an area which stretches loosely between Tillamook Bay and Cape Scott Provincial Park in the Pacific Northwest coast.

It is a place where weather conditions go haywire all of a sudden and razor-sharp rocky reefs stand ready to tackle any ship that dares to go over them.
Unfortunately, many ships choose such a course, and almost all of them went down. According to the statistics, some 2,000 ships have been lost here. And on that list of unfortunate vessels, one can find SS Valencia.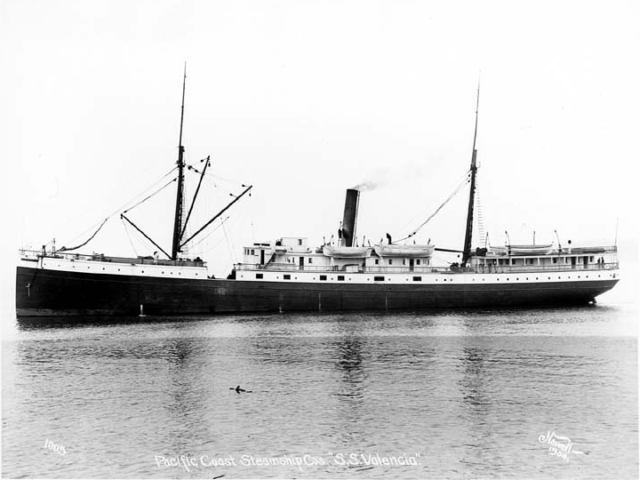 Her story begins at the shipbuilding yards of William Cramp & Sons in Philadelphia. The Red D Line, a sailing service that focused entirely on sailing to Venezuela, ordered her construction alongside another ship.
Once finished, the steamer would carry passengers, cargo, and mail, and its crew would be all American.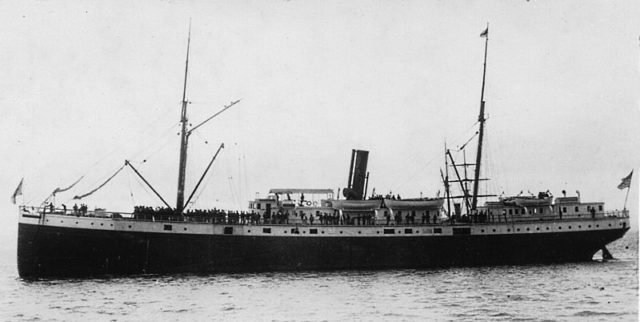 SS Valencia was finished in 1882, one year after her sister ship SS Caracas. Shorter in size than SS Caracas, SS Valencia was by no means less impressive. For years, SS Valencia served The Red D Line until she was sold to the Pacific Steam Whaling Company in 1898.
Her new owner put her on a new route, and this time she sailed from San Francisco to Alaska. That same year, the United States started a war with Spain that would last for three months. Due to this armed conflict, SS Valencia was recruited by the United States Army.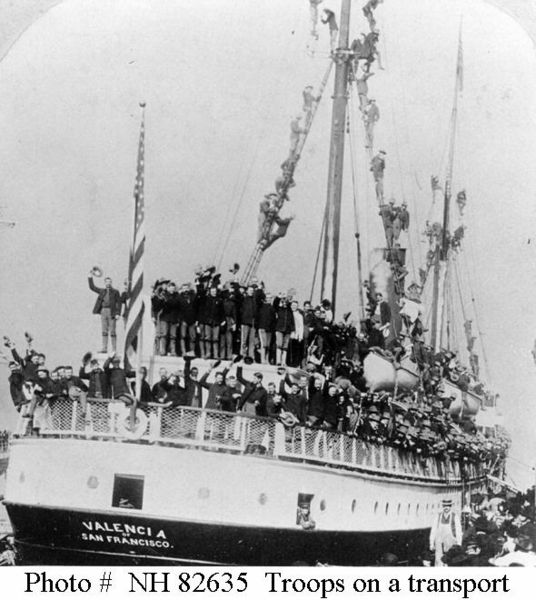 After the Spanish-American war, SS Valencia made an attempt to become a top-of-the-game passenger steamer. She had served with distinction as a troop steamer, but in an industry where comfort is of great importance, SS Valencia fell behind other much more luxurious ships.
Graveyard
The passengers complained that the waves crashing against her hull made it impossible for them to have a conversation at a normal volume. Such flaws resulted in her being tagged as a second-class steamer.
Furthermore, the design itself made it almost impossible for her to be guided through fog safely — something that would prove crucial during her final moments.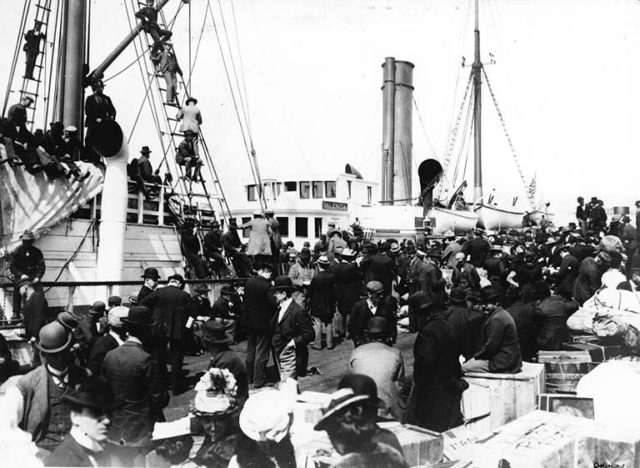 The beginning of the 20th-century wasn't particularly good for SS Valencia. In 1901, her crew was found guilty of not respecting the maximum passenger numbers.
Then, in 1902, she was involved in a maritime accident where she collided with another steamer named Georgia. Luckily for her, she did not sink.
In 1905, she ran aground. Although she wasn't seriously damaged, it was then that she started to run out of luck.
On January 20th, 1906, manned with 56 crew members and 108 passengers, SS Valencia went on a trip that wasn't her normal route: from San Francisco to Seattle.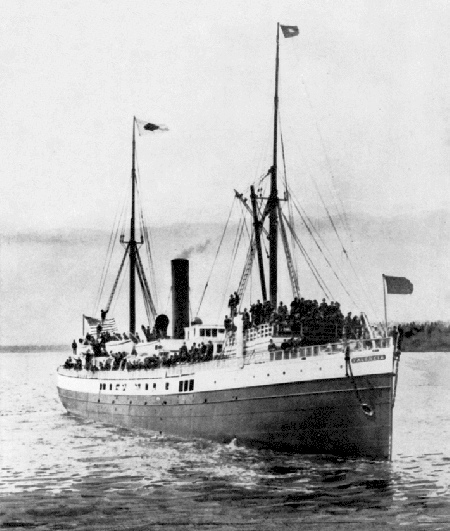 One day into the voyage, she was in treacherous waters. Bad weather caught up with her, and as mentioned above, her inability to deal with such weather meant she hit the deadly underwater rocks of the Pacific Graveyard.
The impact tore a huge gash in her hull, and the waters of the Pacific wasted no time in pouring in.
The Captain's reaction was to run her aground – again. It appeared that she might still scrape through as she was no more than 50 meters from the shoreline.
But then panic set in among the people on board. Without the captain's order, the lifeboats were lowered. This attempt was almost a complete failure as three of the boats flipped during lowering, two capsized in the water, and only one managed to stay afloat.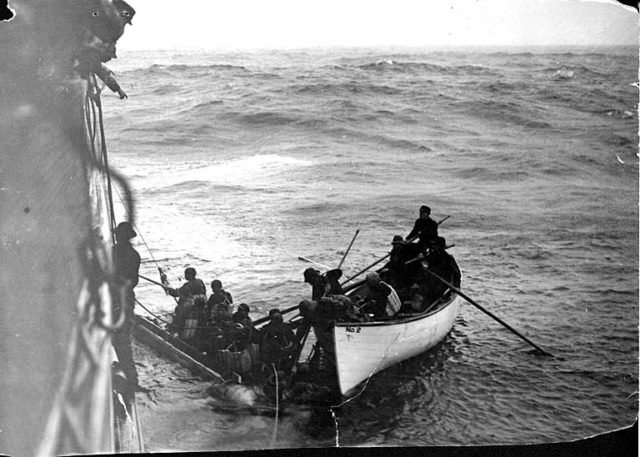 In the end, SS Valencia was abandoned, and 136 people lost their lives. To this very day, there is talk of a ghost ship that resembles SS Valencia sailing restlessly through the area where she sank.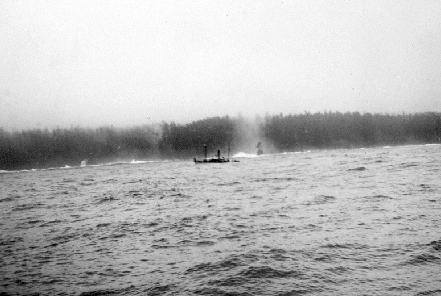 Another rumor talks about lifeboat number five from SS Valencia. The tale goes that this lifeboat was found in 1933, drifting about empty but in a condition that was as good as new, as if it had been deployed just moments ago.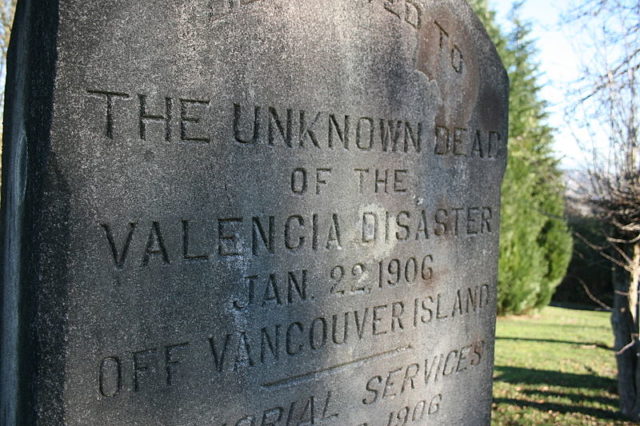 What is left of SS Valencia is easily reachable as it lies in shallow waters.
Another Article From Us: The Amazing Abandoned Space Shuttles in 57 Images
Those daring enough and in need of extra adrenaline can come looking for her in the waters that killed hundreds and buried thousands.