Around four miles north of the center of Zagreb, situated at the foot of Mount Medvednica, are the ruins of Villa Rebar an estate that once belonged to a high-ranking Croatian dictator.
Villa Rebar was the property of Ante Pavelić. Secret tunnels beneath the villa were connected with military bunkers during World War II. The tunnels, as well as the ruins of the house, can be explored even today.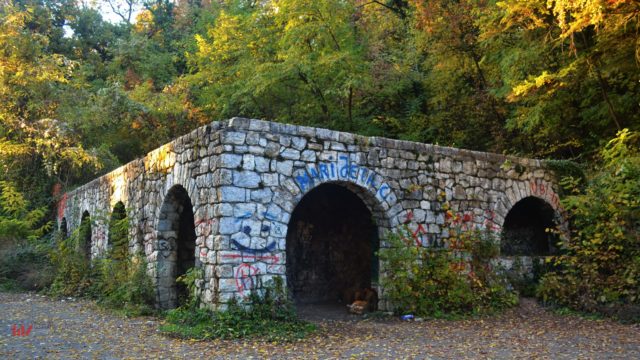 Croatian dictator Pavelić was born in 1889 in the Herzegovinan village of Bradina, part of the Ottoman Empire. He grew up to become a lawyer and radical politician.
In 1929, Pavelić founded the Croatian revolutionary movement called Ustaše. His organization was involved in terrorist acts. As a result, he was sentenced to pay for such crimes with his life in Yugoslavia.
In light of this, Pavelić fled to Italy where he continued to try and undermine the political structure in Yugoslavia. He already had many fascist contacts in Italy and his organization thrived. The assassination of King Alexander proved a turning point enabling Pavelić to achieve his aims.
In 1941, Pavelić returned to Zagreb in triumph to help coordinate the Independent State of Croatia (Nezavisna Država Hrvatska, shortened to NDH). The NDH became essentially a puppet government for Fascist Italy and then the Nazis, run by the ruthless Pavelić.
There is evidence to suggest that even the Nazis found Pavelić and his regime incredibly brutal. However, that didn't stop Hitler from approving of the NDH and awarding Pavelić the Grand Cross of the Order of the German Eagle in 1942.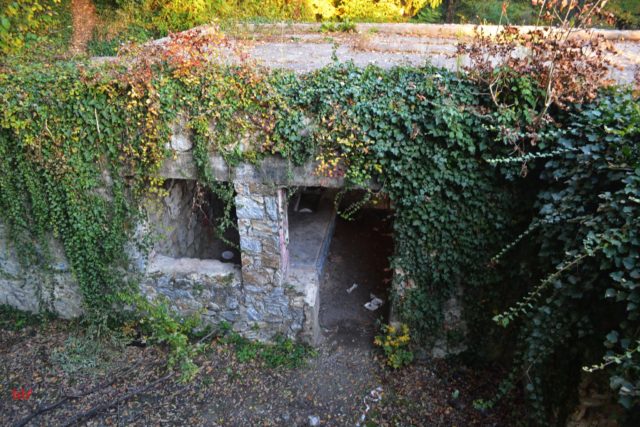 During his reign, Pavelić built Villa Rebar on Mount Medvednica in 1932. He made this place his home, installing such luxuries as a tennis court and impressive gardens. However, he also began work of a more pragmatic kind: building bunkers on the grounds as well as a tunnel system beneath his home.
The tunnels were built as shelters but they also connected his mansion with military bunkers which were located in the nearby hills. In addition, Pavelić also ensured that some of the tunnels afforded him a means of escape should the worst happen.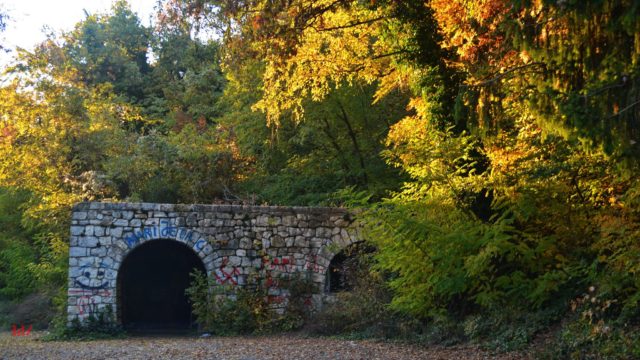 In 1945, after the fall of the Nazis, Ante Pavelić fled from Croatia to Austria, thereby abandoning his home. After that, he moved to Italy under a false passport in 1946, before eventually settling in Argentina in 1948.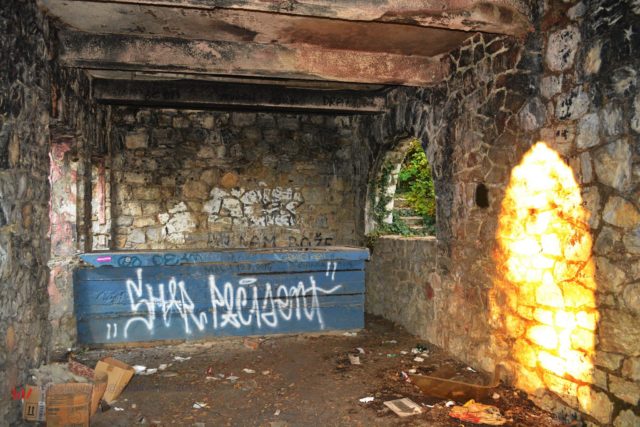 In April 1957, an assassination attempt was made on him. Although it was unsuccessful, it left a bullet in his spine. Pavelić did not want to stay in hospital for fear his true identity would be discovered and he'd be extradited.
He left the hospital and survived another two and a half years until he passed away in Madrid due to the bullet wounds he'd received.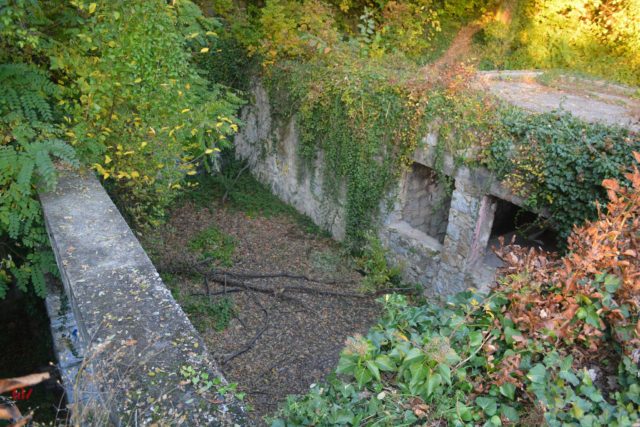 After the villa was abandoned, the state took over the property. In the 1950s, the villa was transformed into a mountain resort with a restaurant called Hotel Risnjak. The business only operated for a short time because in 1979 there was a serious fire that destroyed most of the villa.
Since the upper walls of Hotel Risnjak had been paneled with wood, everything was gone except for the lower level and the foundations. This is why Villa Rebar today looks like it was only ever a one-story building. After the fire ravaged the building, the property and its tunnels were abandoned.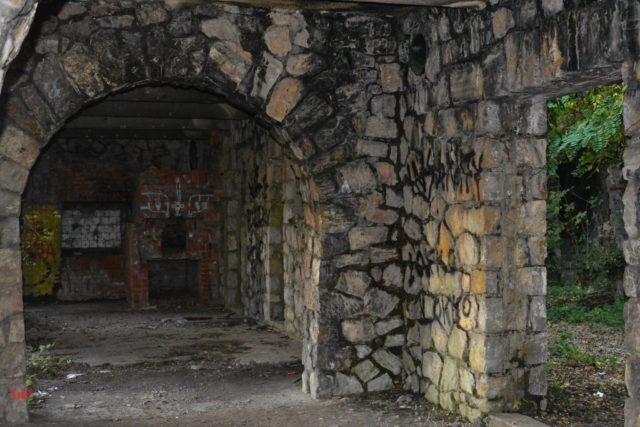 Currently, the house is overgrown with forest vegetation and is partially covered with graffiti. Although access to the tunnels is quite dangerous, there is still plenty of graffiti on the walls down there too, including human shadows and bears. Urban explorers report finding the tunnels incredibly spooky.
Miroslav Vajdić is very passionate about photography, something to which his huge portfolio testifies. There is an amazing collection of his work on his Flickr account and Facebook page. A big thank you to him for sharing some of his photographs with us.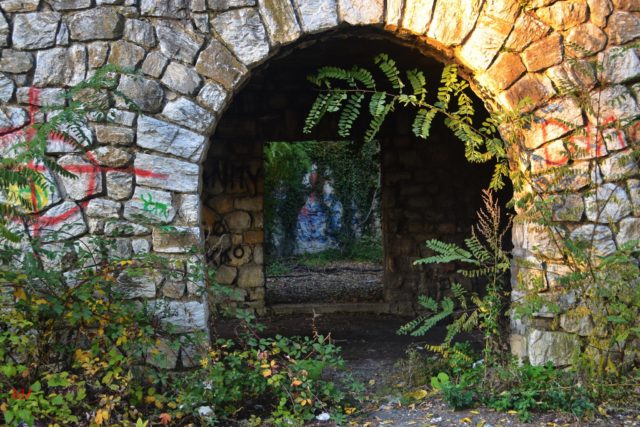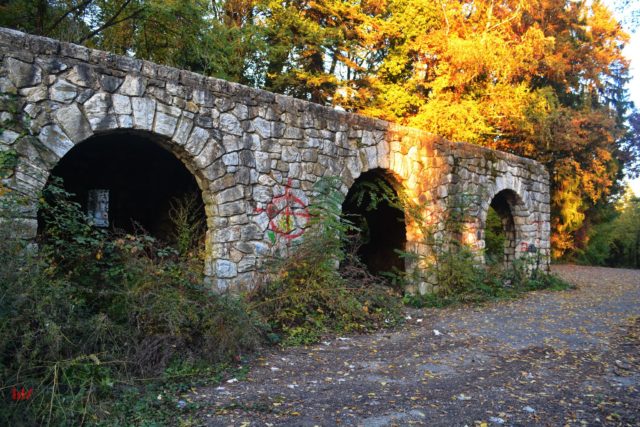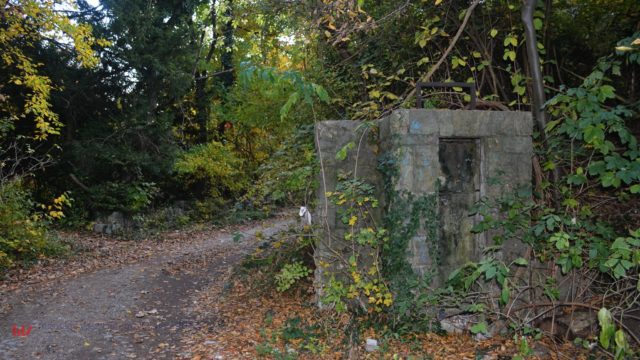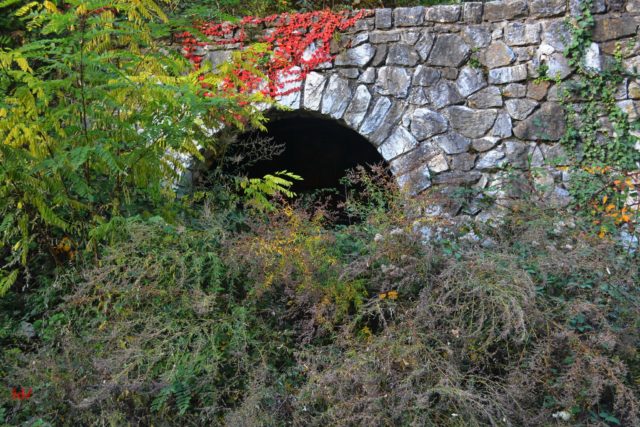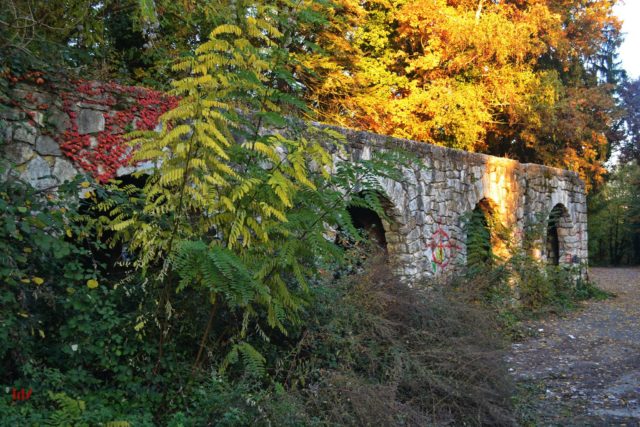 Van Slyke Castle in Ramapo Mountain State Forest, New Jersey