In the early 18th century, a group of hermits lived in caves and mines near the Serra de Monfurado in Portugal. They wanted to isolate themselves from the world and the sins that are present in it. To help them develop spiritually, their lives were based on penance, regular prayers, and meditations.
Around that time, one monk named Baltasar da Encarnassan was well-known in Portugal's Alentejo region for his piety, charity, and religious teachings. One nobleman was so impressed by Baltasar's humble lifestyle that he donated land on the hillside so Baltasar and the hermits could build an isolated community.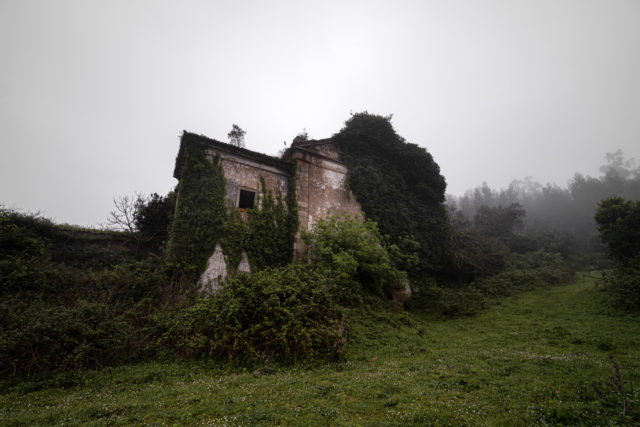 Baltasar and the hermits were delighted to do so, as a proper monastery would give them even more seclusion from the world. The monastery's full name was Convento de Nossa Senhora do Castelo das Covas de Monfurado, but it's come to be known by the shorter moniker of Convento do Monfurado.
The monastery had a very simple style and lacked an abundance of decorative elements. After construction was completed, the first mass was held in 1738. However, in November 1755, Portugal was hit by a strong earthquake that severely damaged the building.
Restoration work on the Convento do Monfurado began shortly after the earthquake, but it was 1783 before the first divine service could be held. However, in 1834, the monastery fell under the Decree for the abolition of religious orders, which transferred all religious objects and sites into private hands.
However, despite losing its monastic order, the monastery remained an active place of worship until the early 20th century. The residential buildings that surrounded it were in use until the 1980s.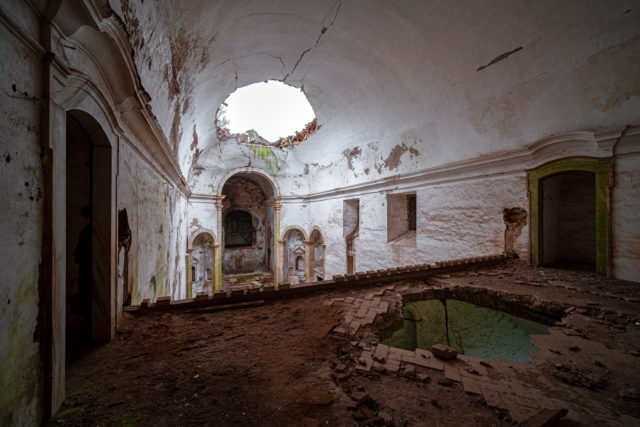 The monastery remains privately owned to this day, and cattle roam freely around the grounds.
Having been stripped of valuables and exposed to the weather, this building is in a very poor condition, but it is still possible to make out the altars and other features to distinguish the rooms. Furnishings such as washbasins and fireplaces allow visitors to identify which rooms were cloisters, dormitories, kitchens, the dining room, nave, pantry, and so on.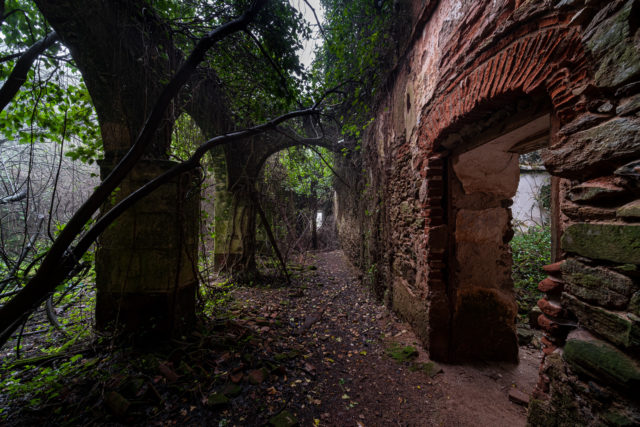 Despite its dilapidated state, the remaining ruins allow visitors to imagine what this building was like centuries ago. One urban explorer commented on how he was impressed by the size of the monastery and how some of the paintings inside were still visible, even though the central nave itself had collapsed.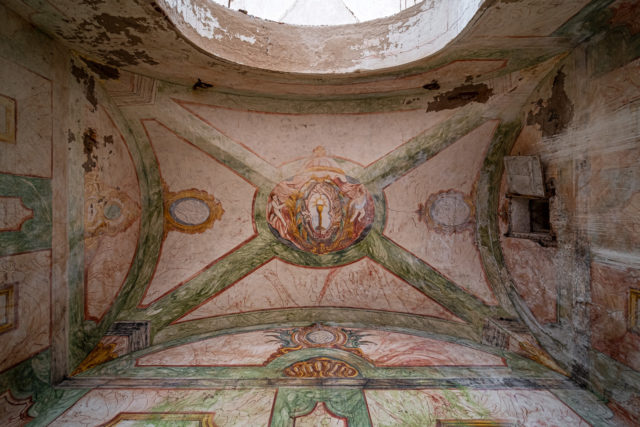 Thank you to André Ramalho for sharing these photos from his blog where he showcases both photos and recordings he makes on his travels.
André is passionate about photography and abandoned places. His blog is called Abandonados.pt and is in Portuguese. It is worth checking out at this link, where you will find many beautiful photos of abandoned places and their history.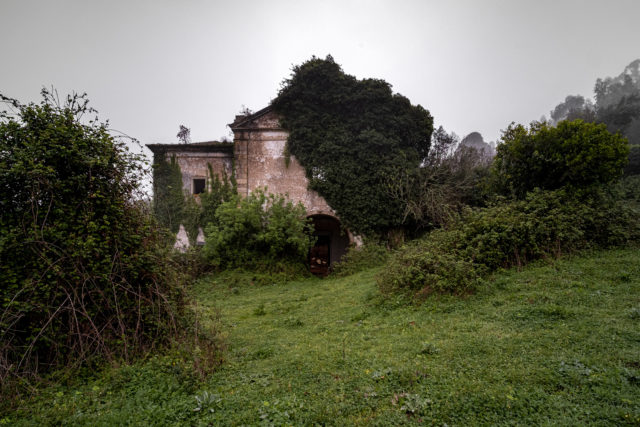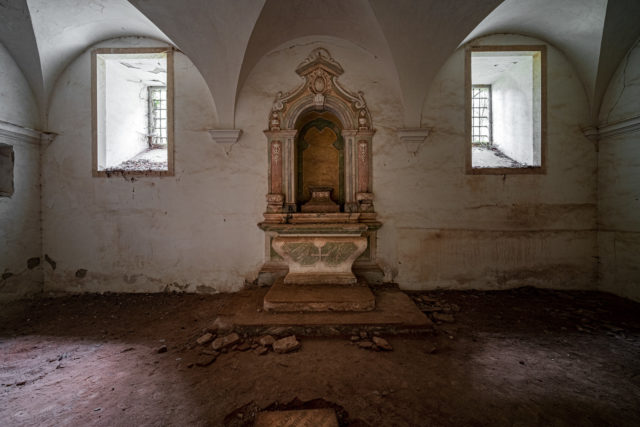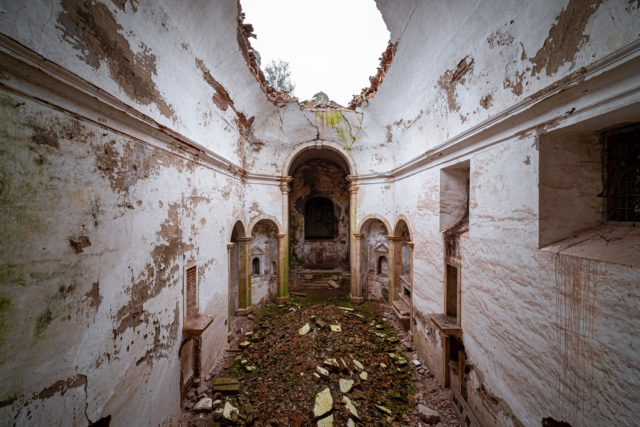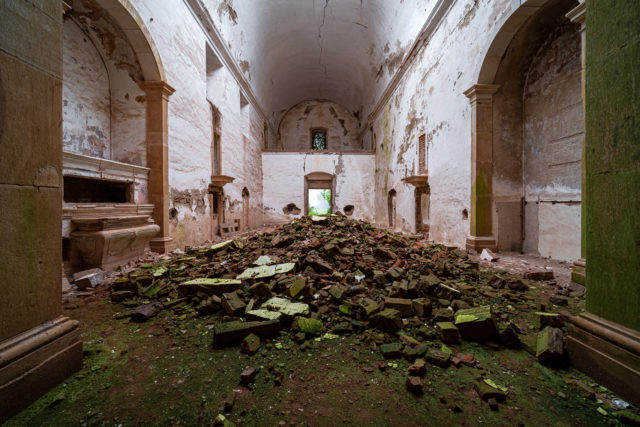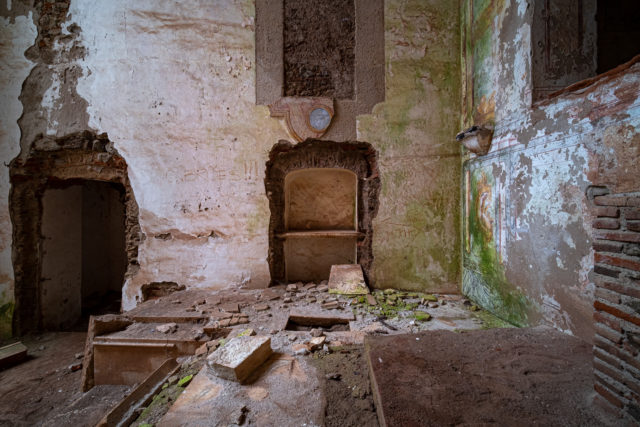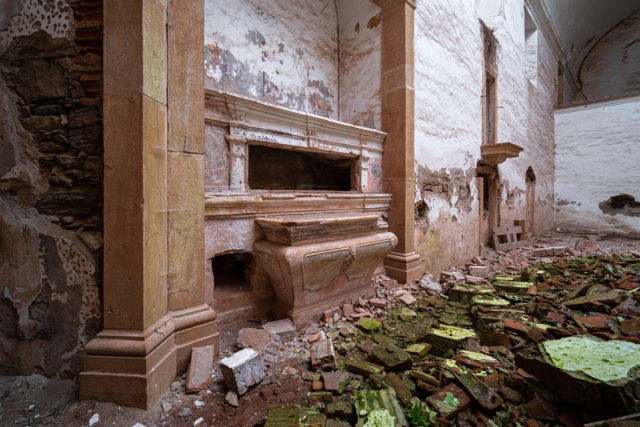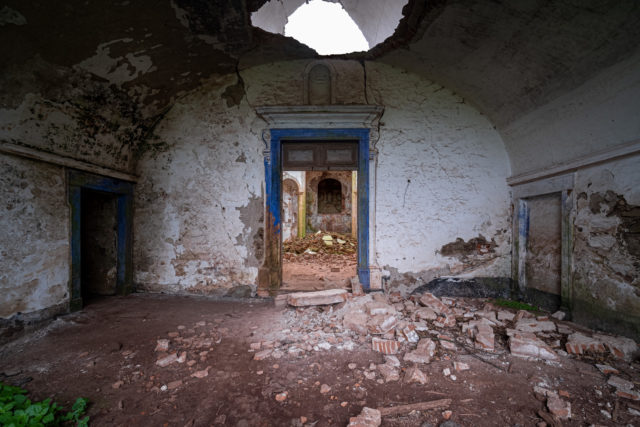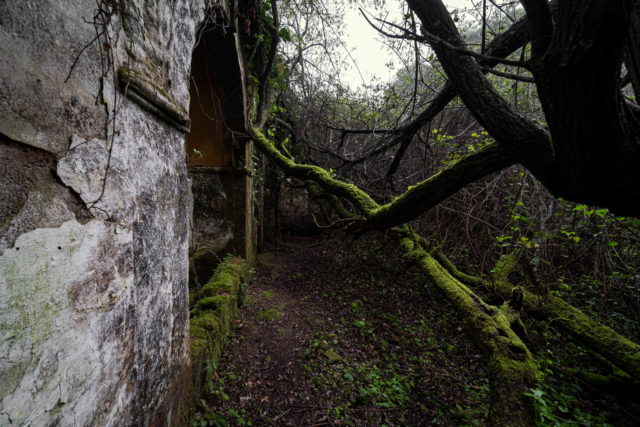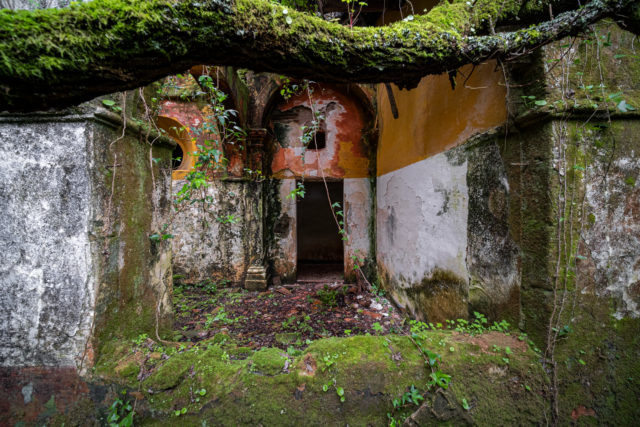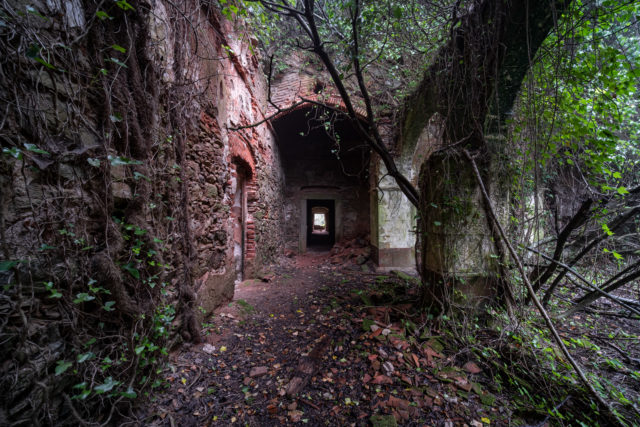 Another Article From Us: Monteruga – Italian Ghost Village