During the Second World War, Hitler had grand plans for his Atlantikwall, or Atlantic Wall. However, the project was never completed and ultimately abandoned.
When it was built, the wall stretched along the western coasts of Norway, Denmark, Germany, Holland, Belgium, and France. There are remnants on Blåvandshuk, a stretch of Danish beach facing the North Sea and located about 50 miles north of the German border.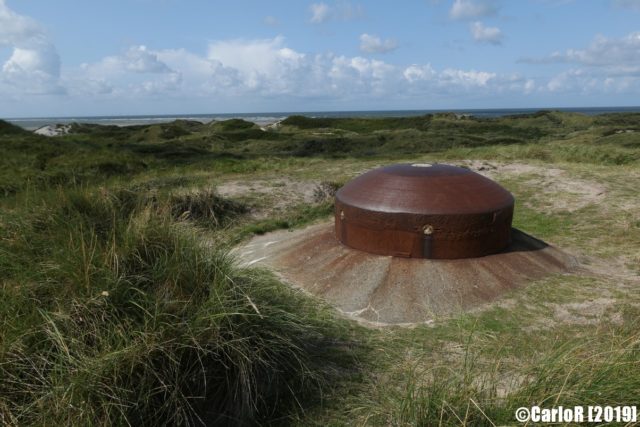 Denmark was occupied by Germany during World War II, as the Nazis had a strategic interest in the country due to its proximity to Norway. The Nazis wanted to subjugate Norway to access its natural resources, which would help Germany become independent of the international supply trade.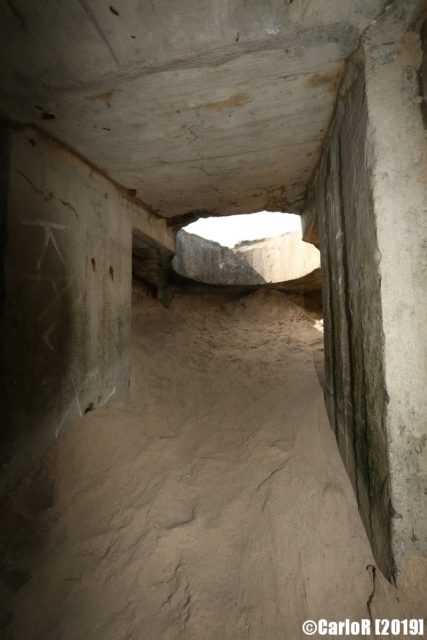 The Atlantic Wall was made up of about 8,000 reinforced concrete structures. These defensive buildings at one time occupied approximately 5,000 kilometers (3,106 miles) of the coastline.
The buildings served as barracks for troops, ammunition depots, command bunkers, gun batteries, sighting, and radar stations. There were also some offices, canteens, and technical buildings for radar.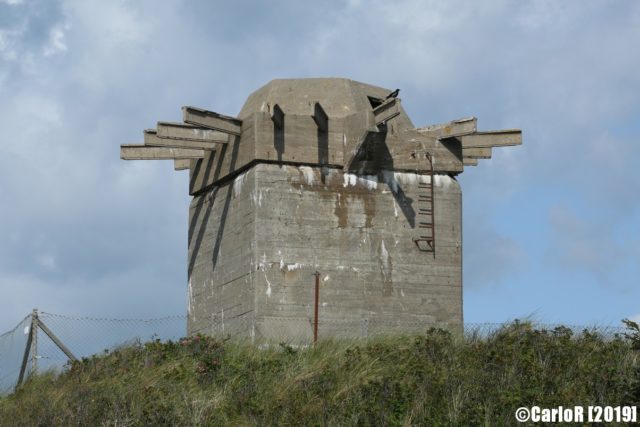 Denmark has only one land border and that is with Germany, with the rest of the country being surrounded by sea. As a result, Denmark was occupied on April 9, 1940, having been invaded by the land, air, and naval forces of Nazi Germany.
Just a few days later, German troops began to build and fortify defensive coastal structures which were to become part of the Atlantic Wall. About 2,000 concrete bunkers were built on the Danish coast during the occupation of 1940-45.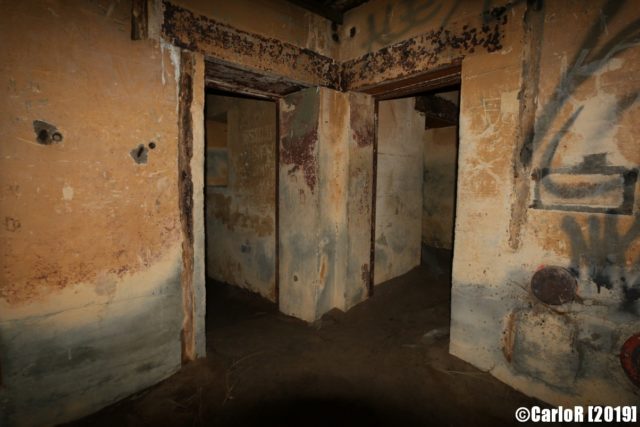 Concrete bunkers with walls up to 3.5 meters (11.5 feet) thick were surrounded by obstacles to prevent penetration by enemy forces. Minefields were created as well as tank traps which were about two meters (6.5 feet) deep.
In addition, wide barbed wires and metal angle barriers against tanks (known as Czech hedgehogs) were raised. Any enemy that managed to navigate such obstacles would then be facing troops armed with both heavy and light weaponry.
After the Allies landed in Normandy on June 6, 1944, work was undertaken to strengthen the Danish coast and another 28 new batteries were installed to ensure Germany's access to the Baltic and Atlantic seas.
Despite this final push to strengthen the Atlantic Wall, it wasn't completed by the end of World War II. After that, due to the rapidly changing nature of war, its armaments and defensives soon became obsolete.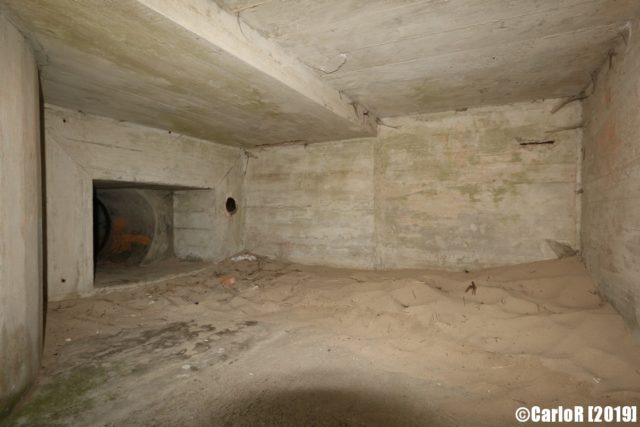 Each individual country decided how to deal with the section of Atlantic Wall located on its territory, meaning that some bunkers were demolished while others were left standing.
The sandy beaches of Blåvand are unique in that they boast a large number of bunkers from the Atlantic Wall. The structures are arranged at intervals of approximately 1,500 feet, spacing which was designed to take into account the range of the guns housed within them.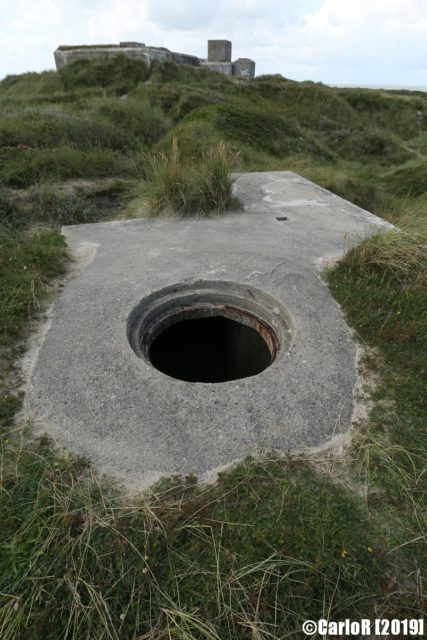 Many of the bunkers are starting to sink into the sand, meaning that some are only accessible in favorable tidal conditions. Despite their abandoned nature, inside many of the bunkers can be found traces of the original painted walls, frescoes, and even wallpaper.
Among the structures to be found at Blåvand is the impressive L485 bunker which was used to house a Mammoth radar that could detect enemy aircraft up to 300 kilometers (186 miles) away. There are also R671 gun emplacements, a bunker designed for a 150cm searchlight, and a V174 radar bunker.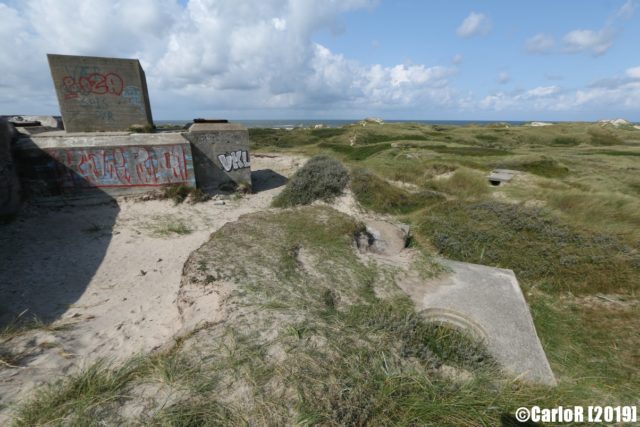 After World War II, it was necessary to demine large areas of land adjacent to the Atlantic Wall. Even today, as you walk along Blåvand's beach, you can see several safety notices warning about mines.
Part of Blåvandshuk is still used by the military as a firing range. Flags and warning lights are employed to warn visitors when exercises are being undertaken so that they can avoid the beach.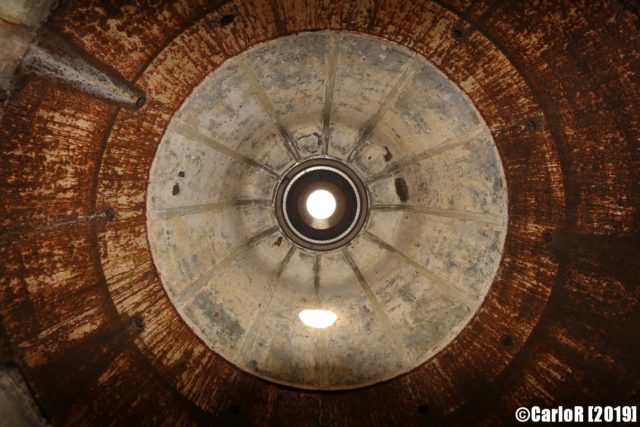 Four of the bunkers at Blåvand have been decorated with the heads and tails of mules made out of steel. These are the results of an art project carried out by Denmark in 1995 to commemorate the 50th anniversary of the end of the war. The project was run by Danish artist Elle-Mie Ejdrup Hansen.
Hansen invited 24 international artists to take part in this project and British sculptor Bill Woodrow came up with the idea of the mules. Since mules are infertile, he chose them to symbolize the idea that the mistakes of war should never be reproduced.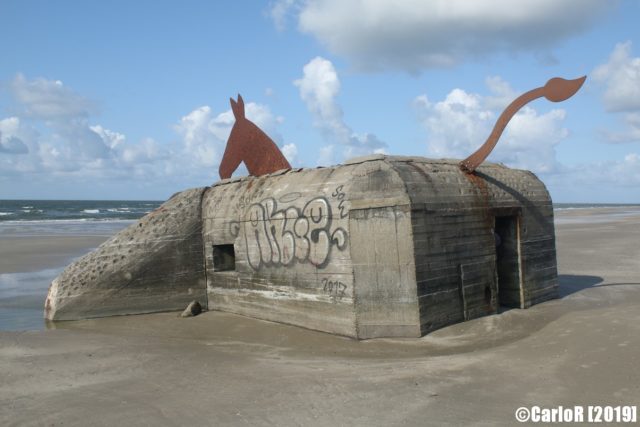 The photographer, CarloR, runs a blog about his travels. He likes to visit places that do not usually fit into typical travel plans. Before each trip, he carefully plans all the details and uncovers as much as he can about the history of his chosen location.
Afterward, he openly shares everything that he has learned as well as his experiences upon reaching his destination.
CarloR also takes many detailed photographs of his explorations and publishes them in an article. Visit his website and feel free to contact him with any questions about trips you might have.