At the end of the 19th century, in the state of New York, businessman William Prior Letchworth came up with the idea of creating an institution which offered better conditions for people with physical and mental disabilities than was provided by other institutions at that time.
He decided that a rural farming village would be the best option since patients could work outside and grow food.
A 2,363-acre village was designed in Rockland County near Harriman State Park, 40 miles north of Manhattan. It consisted of 130 buildings, but unfortunately, William Letchworth passed away before construction was completed.
The opening took place at the end of 1911 when the psychiatric hospital was named Letchworth Village. Initially, the facility had places for 2,000 patients with a layout which attempted to recreate the look and feel of a village. The area was picturesque with stone buildings located among the hilly slopes.
However, a short time later Letchworth Village was overcrowded, with many of the patients being children.
Patients worked on farms, growing crops for the village and caring for livestock. There were separate arrangements for the children so that they could receive an education. The institution also allowed locals from nearby cities to get jobs there.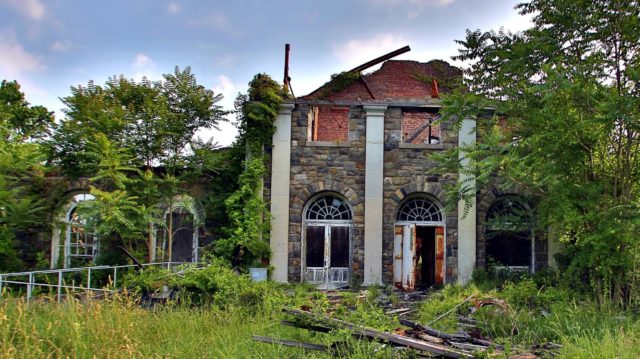 The first leader at this institution was Dr. Charles Little. He believed that isolation from society and each other in a village setting would benefit the patients.
In addition, he rarely accepted patients into Letchworth unless they were able to occupy themselves with work. He believed that such people could not benefit the state, even if they were children who would eventually grow up to work.
In Letchworth Village, housing and educational facilities were built separately to cater for women, men, children, and the elderly. There were establishments such as a canteen, a gym, a theater, a laundry, a bakery, and workshops. Each dormitory could accommodate about 70 patients across no more than two floors.
By 1921, Letchworth Village was filled with 1,200 permanent residents. However, by 1920, reports were already beginning to appear about inadequate funding and improper care of residents.
The reputation of Letchworth Village gradually began to deteriorate. There was a rumor that the children were subjected to cruelty, that patients lacked food and other essentials, and that the patients received brutal treatment from the employees.
In the 1940s, more information about the conditions at this facility began to surface when photojournalist Irving Haberman captured the true state of the facilities during his visit.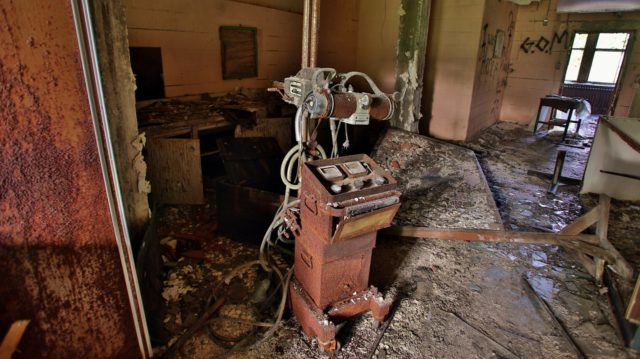 However, despite such information, the institution continued to function, and on February 27, 1950, a monumental clinical trial took place.
Dr. Hilary Koprowski tested an experimental live polio vaccine on an eight-year-old boy. The test was successful and no side effects occurred. Later, another 19 children of the institution were given the vaccine. This test was a successful first step on the way to widespread use of the vaccine.
By the 1960s, the population of the village exceeded 5,000, even though it was designed only for 2,000 people. Patients were put on mattresses in the hallways of dormitories, and health workers did not have enough time to devote to those patients whose conditions required greater attention.
In 1972, Geraldo Rivera, a local ABC News journalist, directed a documentary called Willoughbrook: The Last Shame. Although this documentary focused on a different institution, it did include a section about the crowded village of Letchworth and its filthy conditions. This film won the Peabody Award.
The exposure of such unbearable conditions and ill-treatment of patients led to the closure of Letchworth Village in 1996. Patients were transferred to other nearby facilities. Human rights campaigns have closed several such institutions across the country which subjected their patients to similar conditions.
The abandoned site became the property of the city of Haverstraw, and the buildings began to deteriorate. Some windows were closed and boarded up while artists left their marks in the form of graffiti on the walls.
The city put up this devastated village for sale, and in 2004, a plan appeared to demolish those buildings which were in the worst condition. The plan was to build a residential complex. However, such development was indefinitely postponed.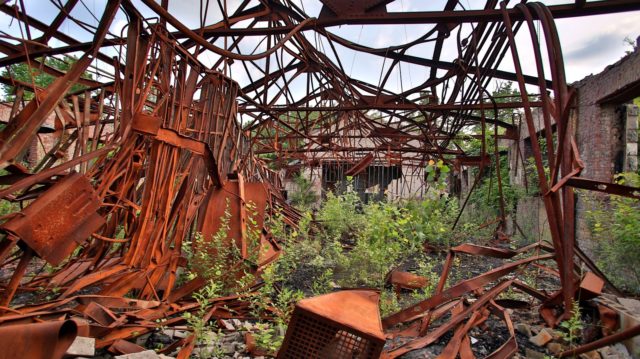 Letchworth Village is often remembered for its nameless cemetery, which is hidden in a forest near Call Hollow Road, half a mile from the establishment. It consists of about 900 small graves. The markers on these graves merely show the numbers that were given to patients. They are rarely visited by anyone.
One day, the New York Times published an article about this cemetery. This prompted state authorities to fund the installation of a plaque with the inscription "Those who should not be forgotten." Below this was a list of deceased patients.
Today, if you visit this abandoned place, you will see buildings being reclaimed by nature. Dormitories, administrative buildings, staff houses, and more are now in poor condition. Even the administration building, which was named after Dr. Charles Little himself, is in disrepair and hidden behind a tangle of briars.
Most of the property has now been converted to a golf course and public park. However, you can still see abandoned buildings near pedestrian walkways. The site is regularly patrolled by the local police. Special signs are on display, prohibiting entry into any of the buildings.
A big thank you to Darryl Moran for providing such photographs of this abandoned place. Check out his photography Facebook account and Flickr page for more photos and locations.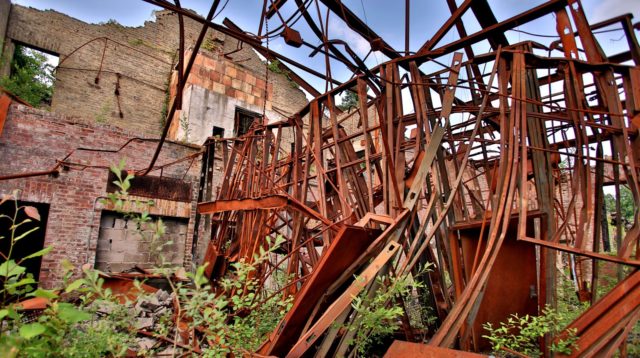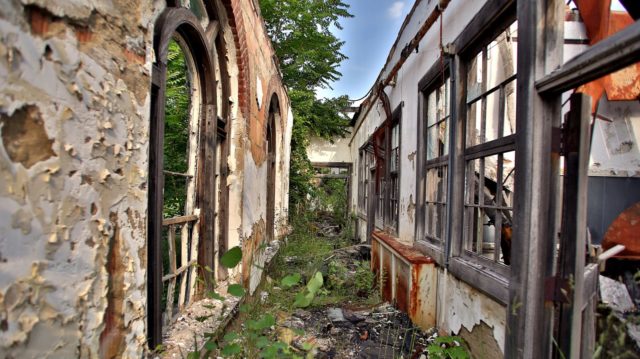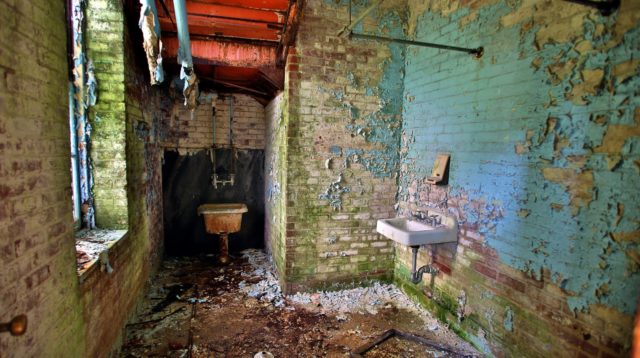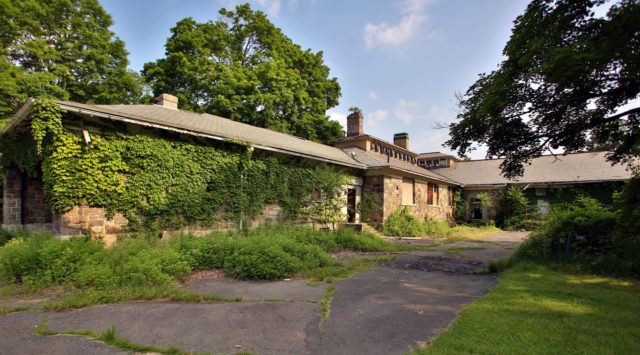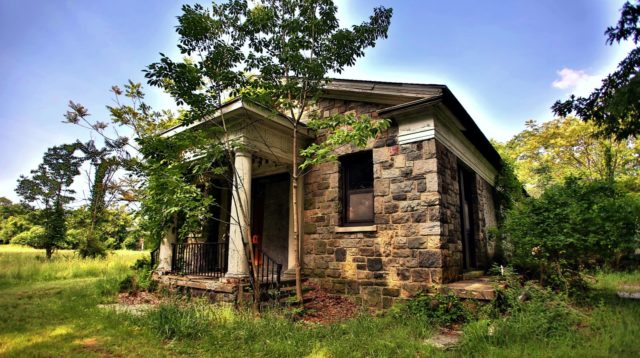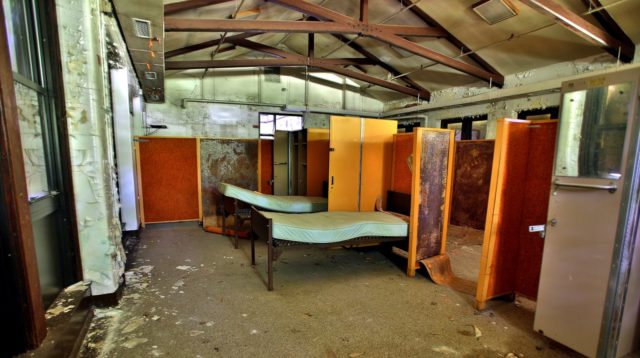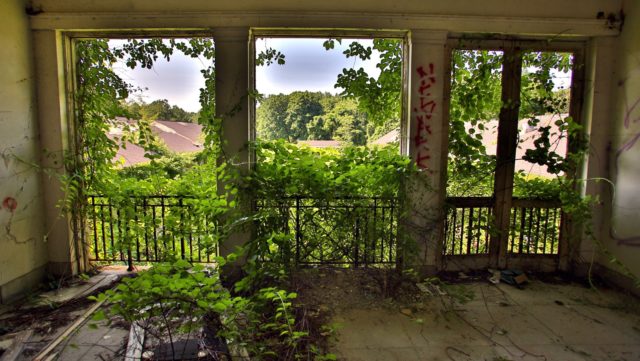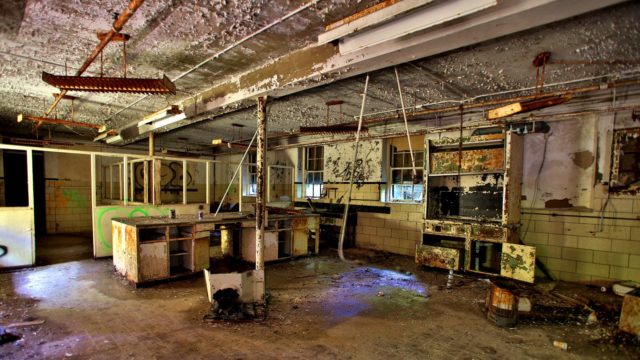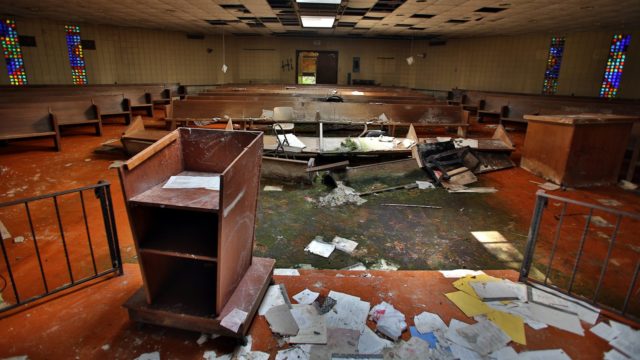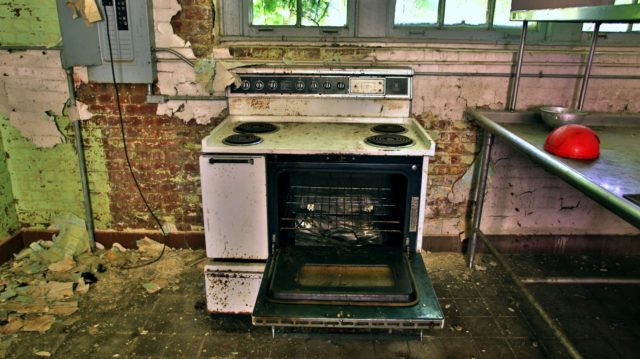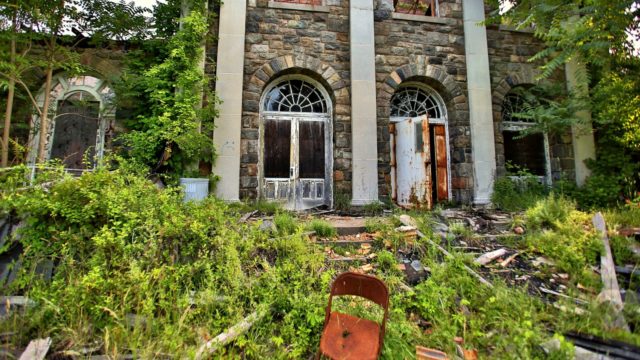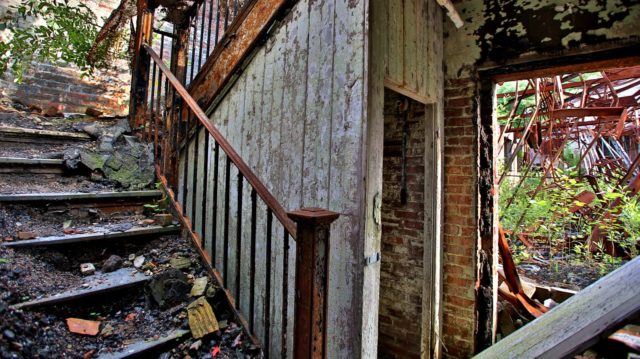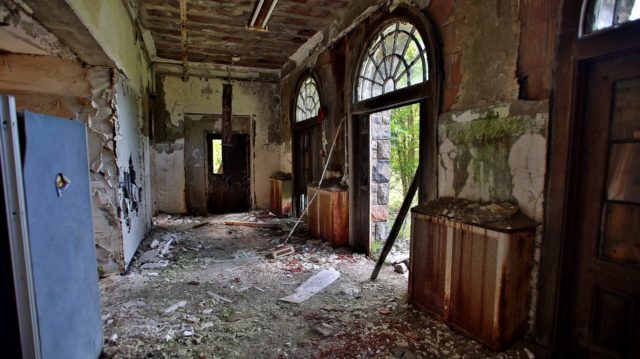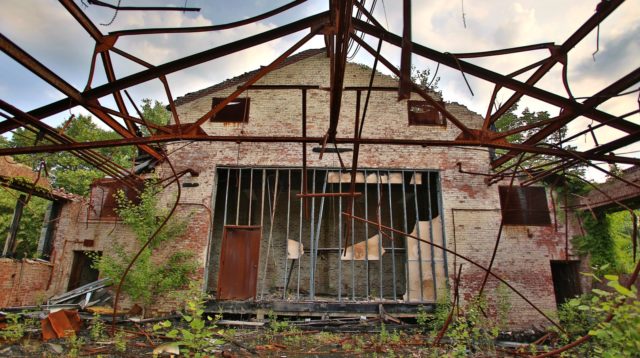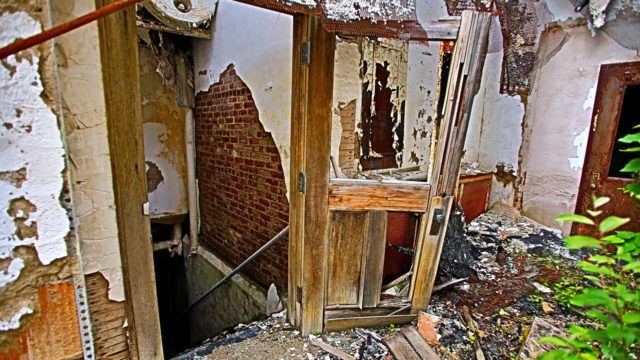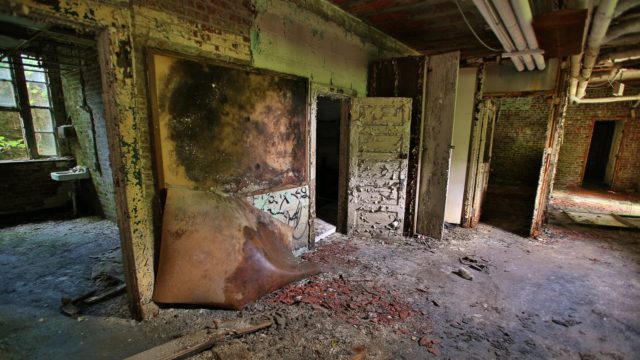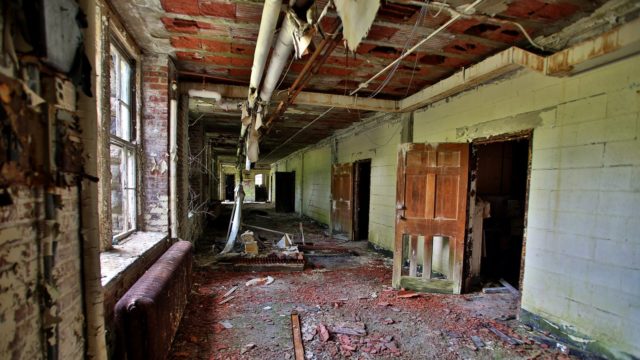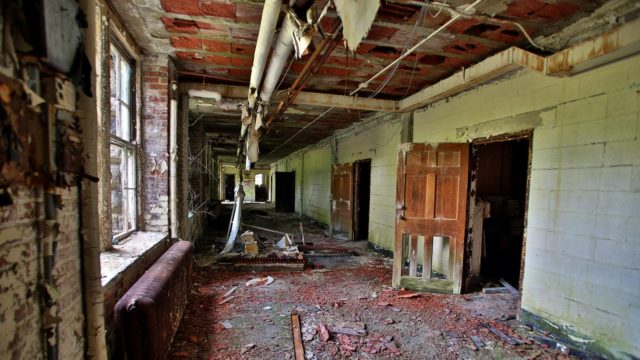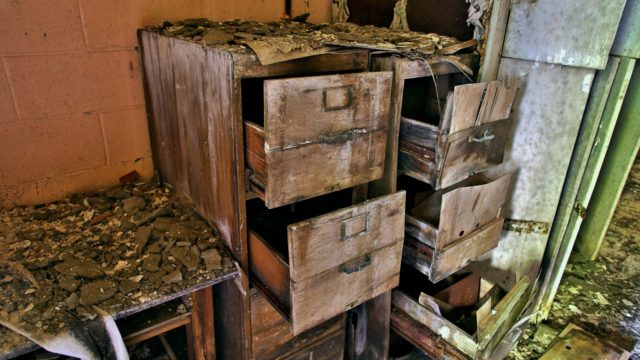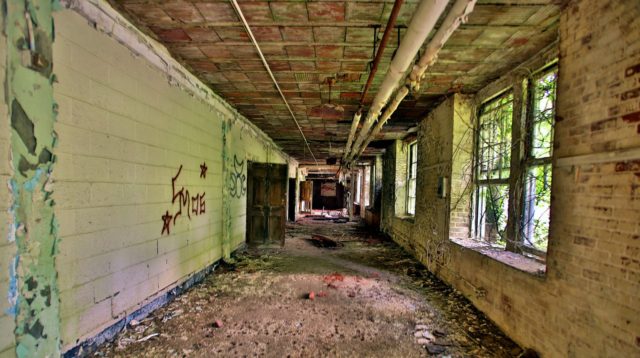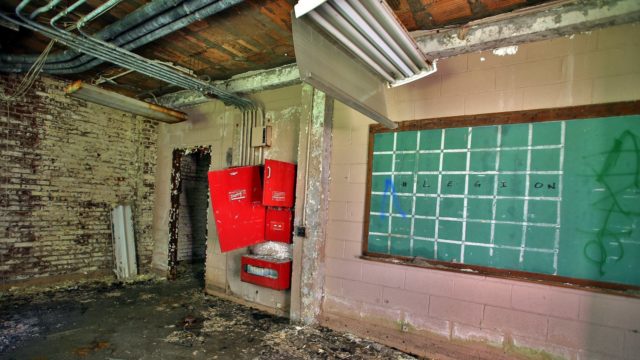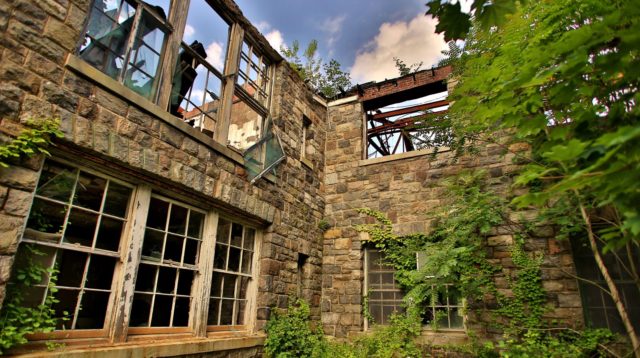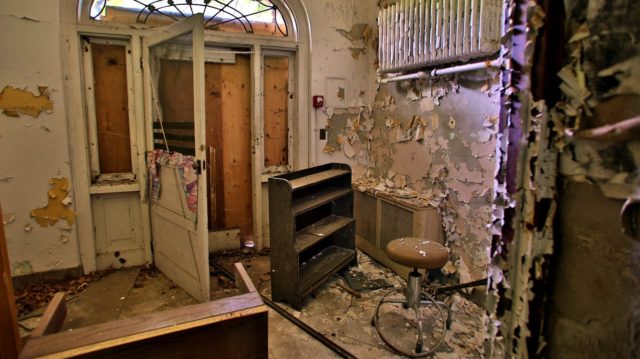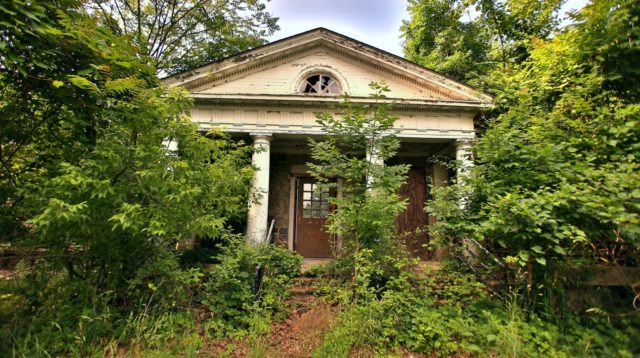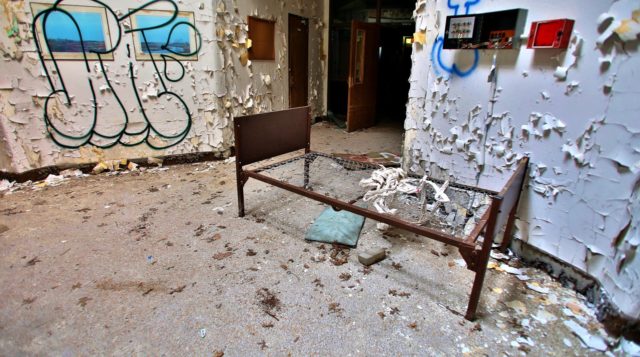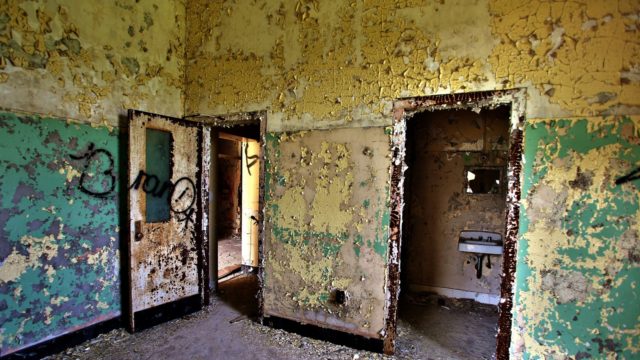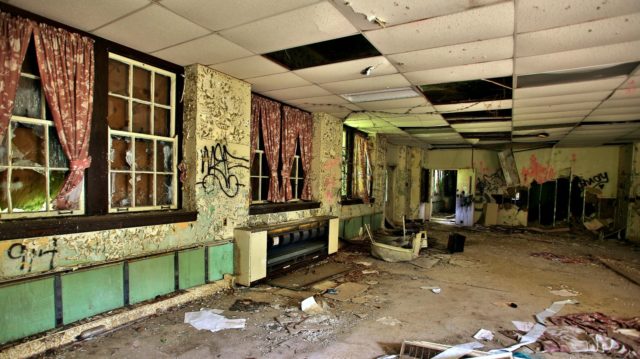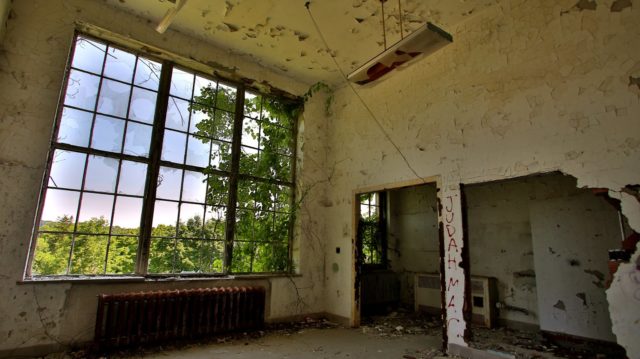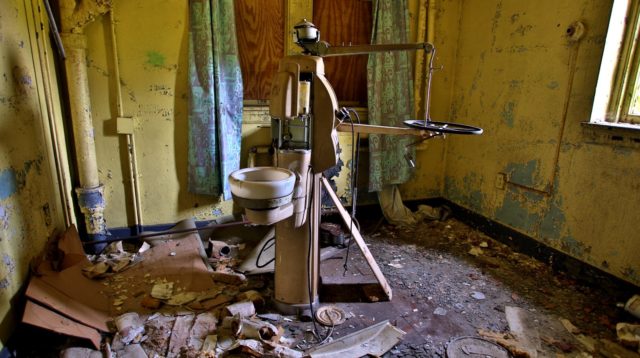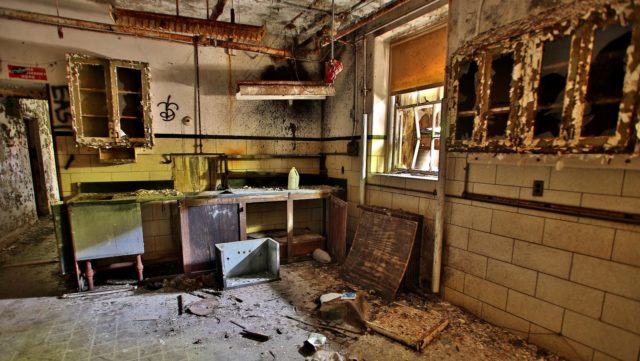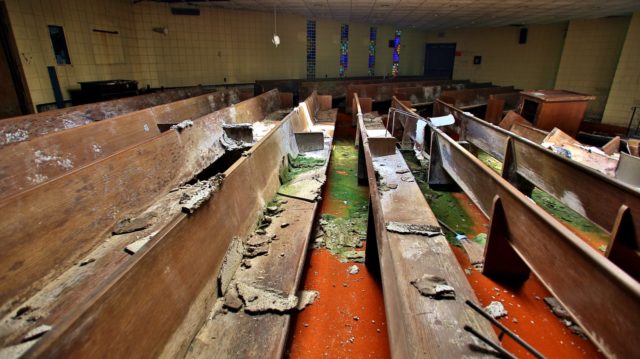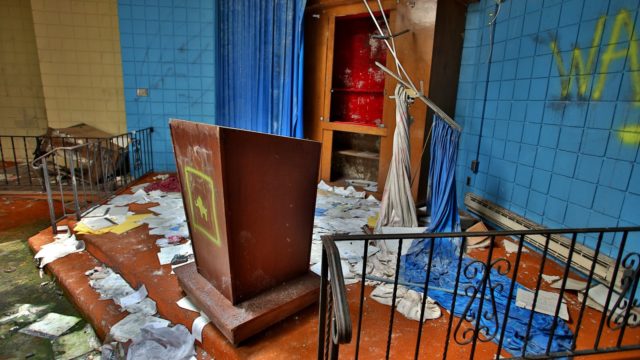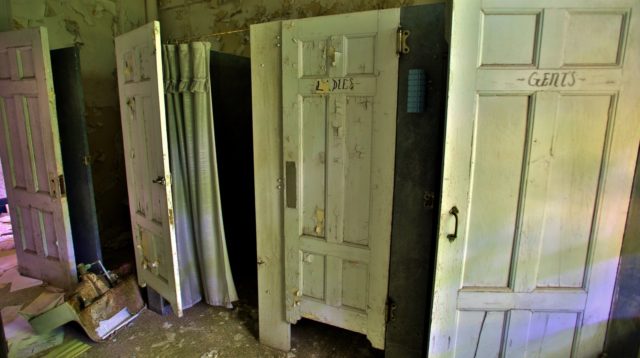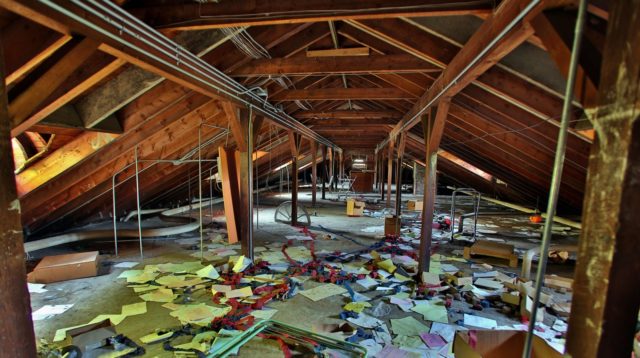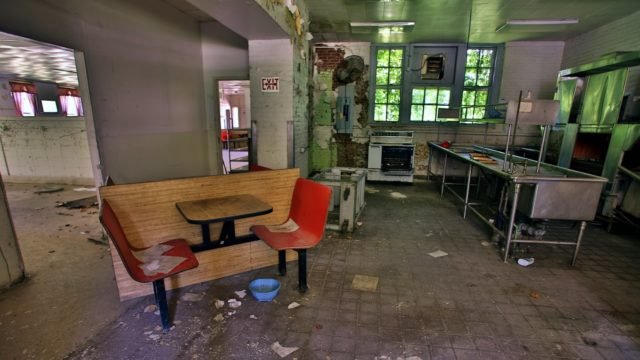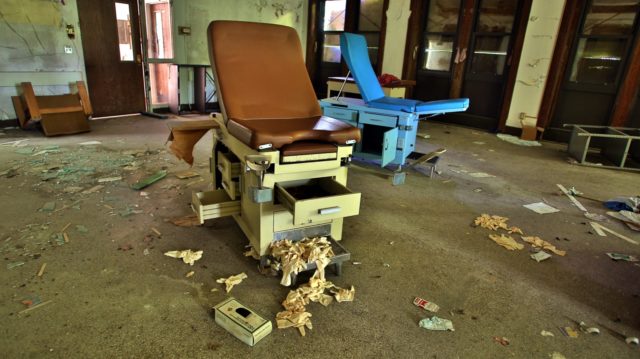 Another Article From Us: Greystone Park Psychiatric Hospital