The Greystone Park Psychiatric Hospital was located in Morristown, New Jersey. Thomas Kirkbride wanted to found a hospital where he believed that mentally ill people could be cured.
Until 1943, the main building of Greystone was the largest facility in the United States, measuring 678,000 square feet.
The project to build a hospital began in 1871 when the state bought land worth $146,000 for that express purpose. The architect of the main building and some ancillary buildings was Samuel Sloan.
The main building was divided into two wings, consisting of 40 wards. There was one wing for each gender.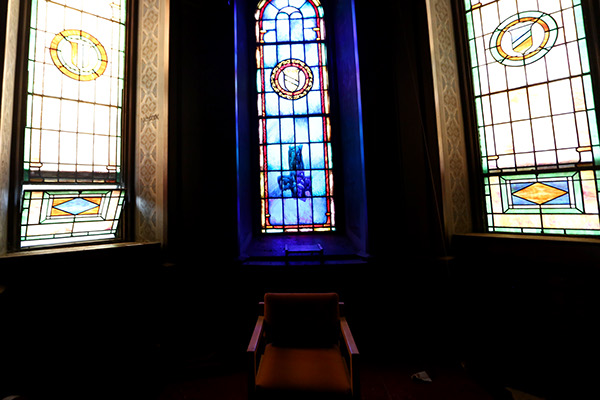 The upper floors of the hospital had accommodation for hospital employees. On the third floor were an entertainment room and a chapel for the patients. Each ward room accommodated 20 patients and included a dining room and a gym.
The opening of the hospital took place on August 17, 1876, after which the hospital had 292 people as patients. These new arrivals had been transferred from an institution in Trenton which was overcrowded.
Greystone's initial capacity was 600 patients. However, just four years after opening, the hospital contained about 800 patients. The demand for bed spaces became so great that the attic and gyms had to be converted into wards.
In 1901, a brand new ward was built behind the main building, and it was immediately filled with new patients. As time went on, this building was also equipped with operating theatres. Still there weren't enough rooms, so it was decided to convert the dining rooms on each floor into additional rooms. The maximum capacity became 1,600 people.
In 1914, an industrial building was constructing, offering workplaces for patients beyond agricultural duties. Male patients got the opportunity to create brooms, rugs, and brushes.
In 1923, the Psychiatric Reception Building was opened, which would eventually house the operating theatres and laboratories. A social services department was also created that allowed patients to remain hospitalized but with access to the outside world for short periods to help them acclimatize to real life again.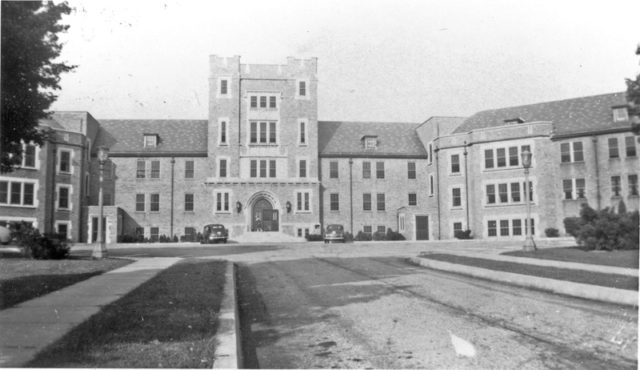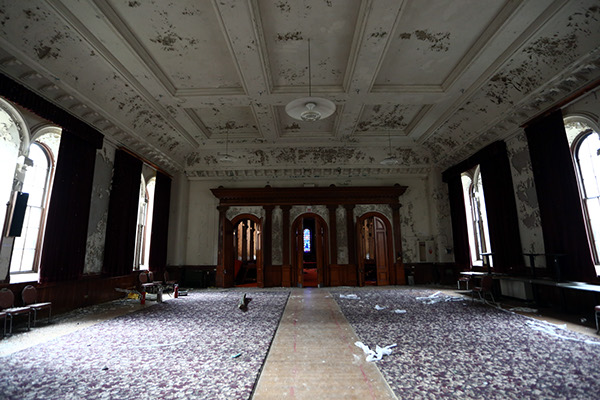 However, in 1953, the hospital reached a maximum of 7,674 people due to the effects of World War II. Many soldiers had post-traumatic stress disorder, and there were few hospitals in the country capable of treating such patients. Greystone was one of them.
Treatment for this disorder included shock insulin therapy and electroconvulsive therapy, procedures which are now discredited by modern Western psychiatric hospitals.
American folk singer Woody Guthrie was one of the hospital's most famous patients. He spent five years there from 1956 to 1961. He had Huntington's disease. One of his visitors at Greystone was 19-year-old Bob Dylan in 1961. Woody Guthrie was transferred to a New York hospital in 1961 and died there in 1967.
In 2000, New Jersey announced its intention to close the hospital by 2003. The reasons for this decision were the state of the old buildings and public pressure due to the negative reputation of the hospital. Patients were transferred to a modern complex, which was located next to the hospital.
There have been many proposals to save and restore the building for reuse. The New Jersey Governor has rejected all applications. This caused a protest from those investors who wanted to save the building.
New Jersey authorities demolished Greystone Hospital in 2015.
These photographs were taken by Michael Cummu. Big thanks to him and you should check his interesting photoshoots on his Behance account.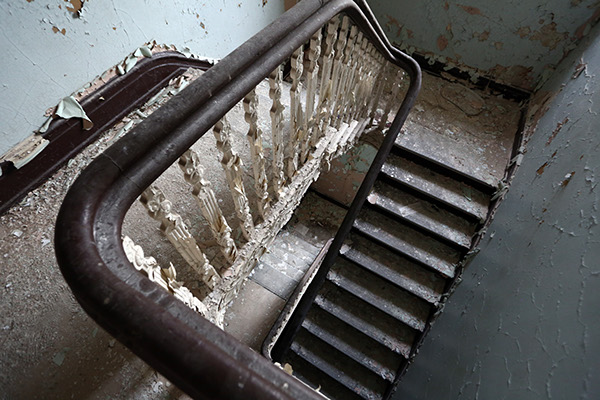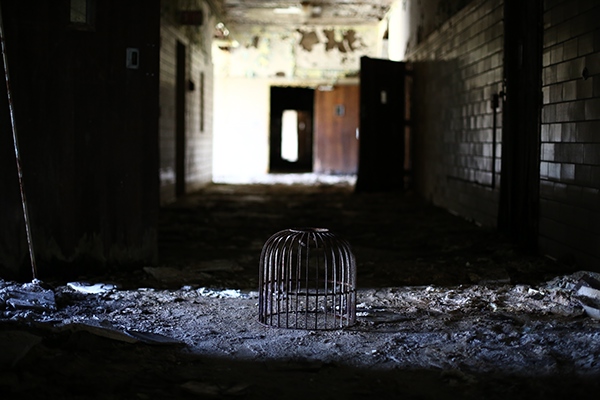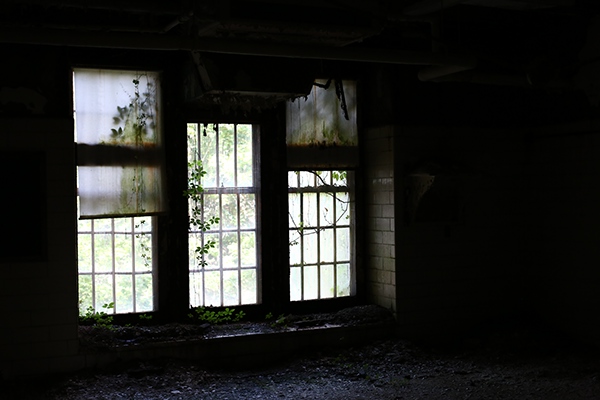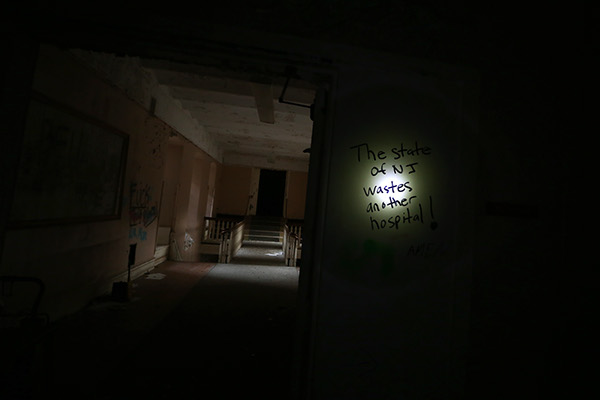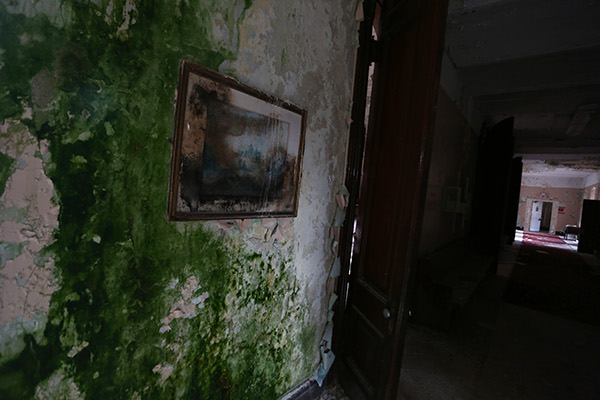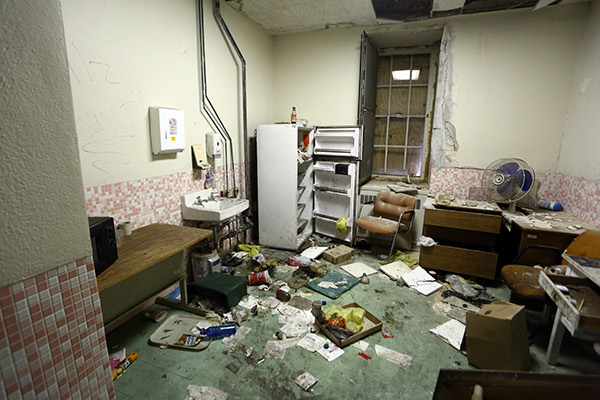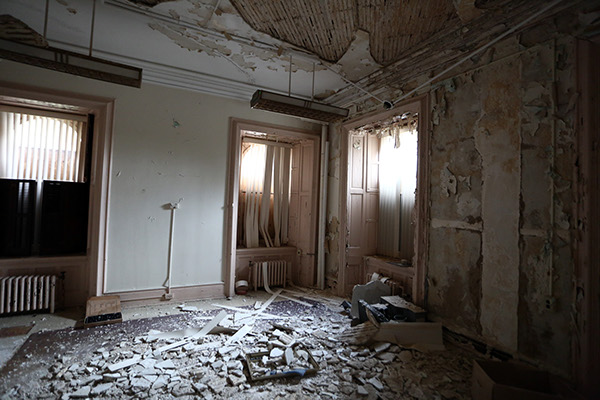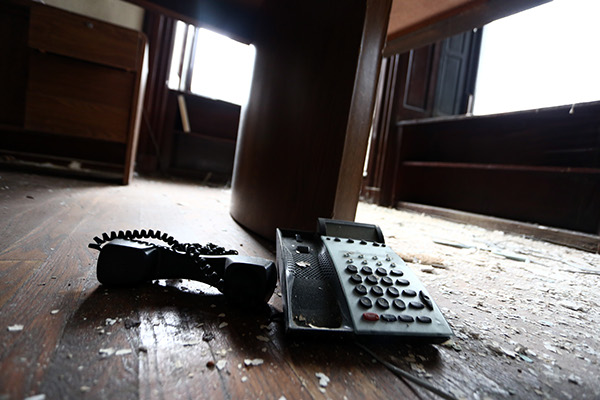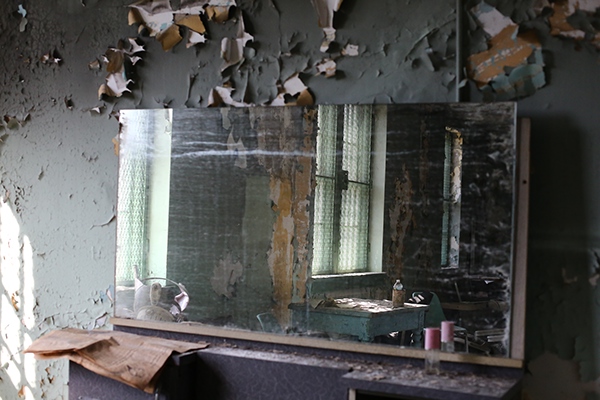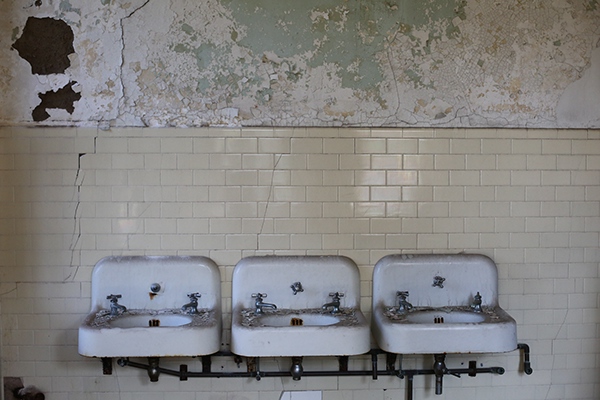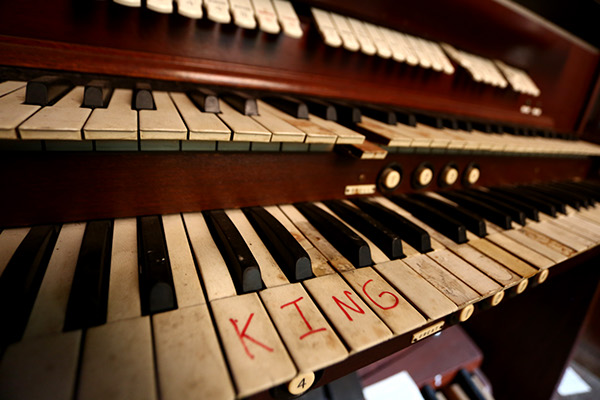 Another Article From Us: The Ghost Town Farina & It's Cemetery