The city of Kotor was once one of the most visited places in Montenegro. It has even been taken under the protection of UNESCO.
Montenegro was part of former Yugoslavia until 2006. It was during that time when one of the most famous hotels in Montenegro was built in Kotor: Hotel Fjord.
Hotel Fjord
Once a five-star resort, this hotel was built at the very end of the bay. It opened in 1986 and instantly became one of the most luxurious hotels in Montenegro. When the hotel opened its doors, it was able to welcome guests with 155 guest rooms.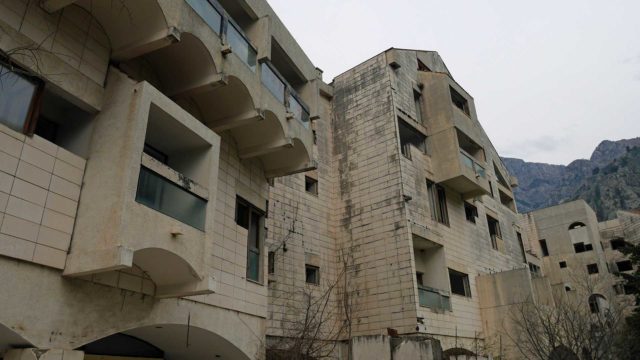 The famous Bosnian architect Zlatko Uglana designed a resort hotel in the brutalism style which favors simple appearances involving bare blocks and concrete. The guests were able to enjoy restaurants, bars, an indoor pool, conference rooms, and a tennis court. The hotel windows offered a spectacular view over on the amazing Bay of Kotor and the mountains.
Closure
Despite its grand aspirations, the hotel was only open for 19 years. Its closure took place in 2005.
In the 1990s, the war in the Balkans affected the economy of the former Yugoslavia and weakened the country overall. A decrease in the number of tourists was an indication of a declining economy.
Since then, the Fjord Hotel has been abandoned. However, even today, there are still road signs visible that point the way to the old Fjord Hotel. This place reminds local people of a time when Montenegro was part of the former Yugoslavia.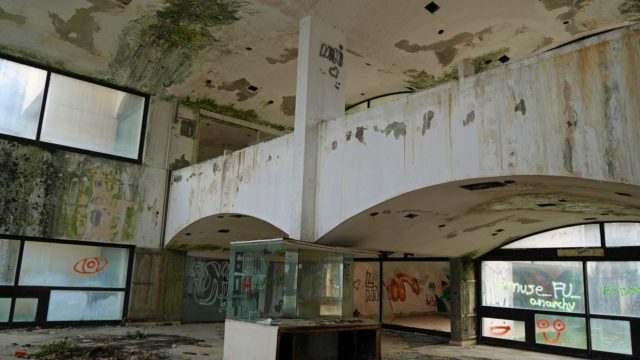 Soon after its closure, some of the equipment from the hotel began to disappear, such as parts from the elevator and sections of wiring. Vandals also started breaking the windows.
The concrete walls weren't bare for long as graffiti artists began to leave their marks on them. Where there wasn't graffiti on the walls, the weeds would grow through.
The best-preserved part of the hotel was the clay tennis court, which was still in use for some time after the closing of the hotel.
New Chance
In 2013, the hotel was acquired by Irish investor Michael Fingleton. He wanted to repair the place and open an elite hotel on this site. However, he could not begin construction due to bankruptcy and legal proceedings.
Boka Bay Investment bought the abandoned hotel in 2017. Executive Director Orhan Pelinkovich announced his intention to demolish it, and demolition works began early in 2018. It was promised that the process would take half a year.
The new owner expressed a desire to build a brand new tourist complex after demolishing the building and analyzing the area to decide on its best use. What happens to this site remains to be seen. Please do visit travelblogeurope.com for more cool places to visit.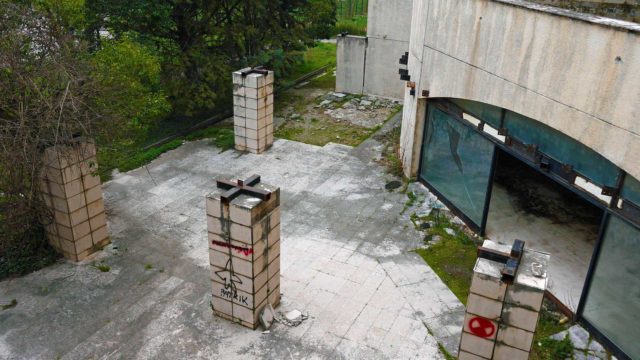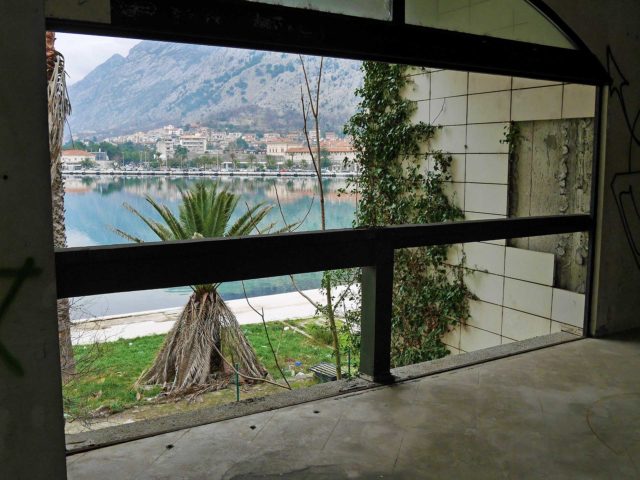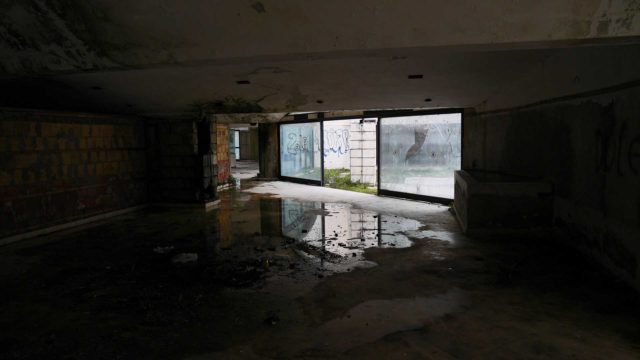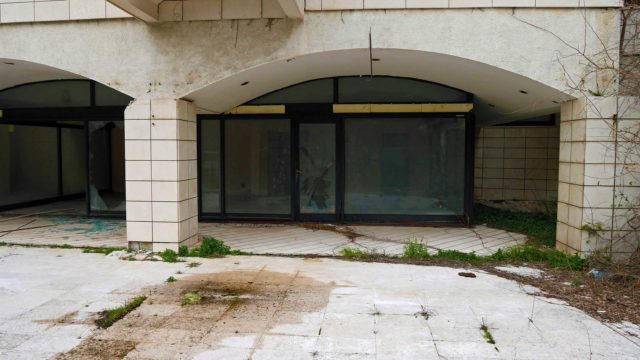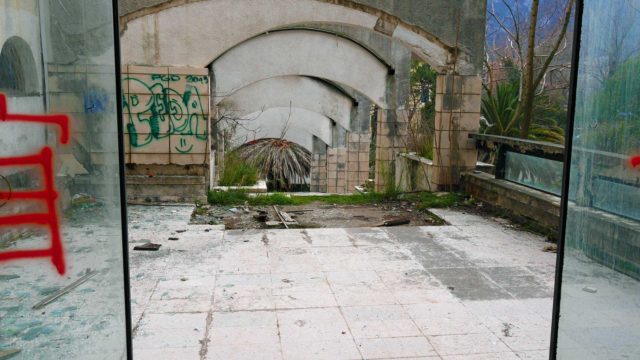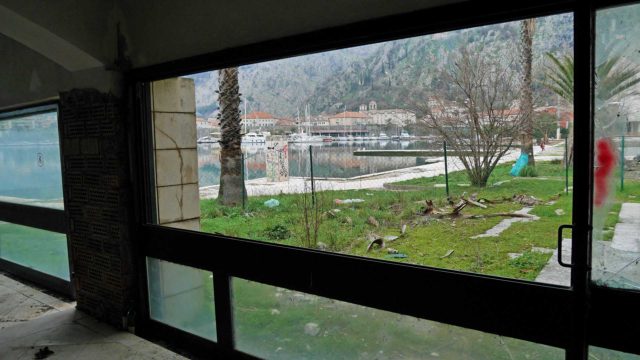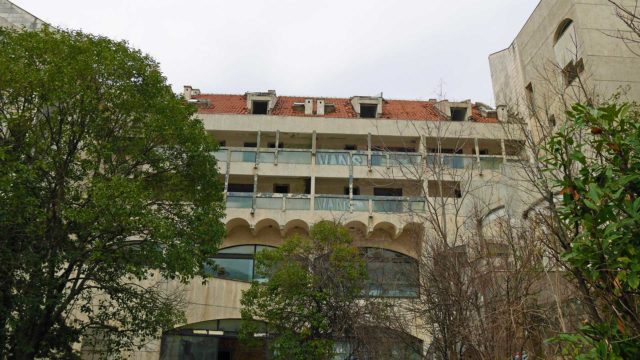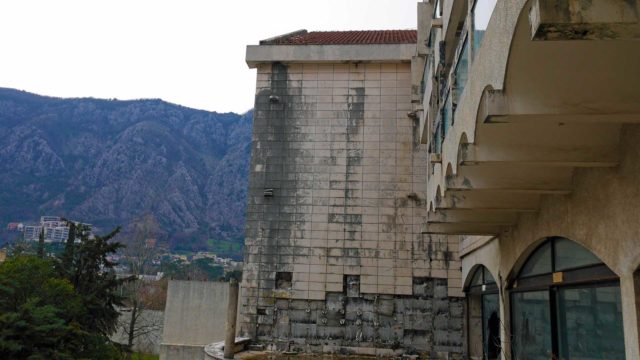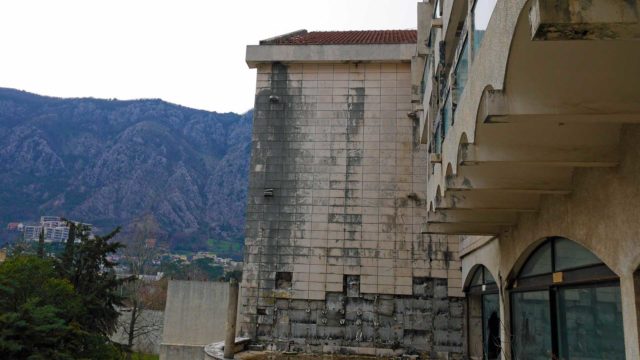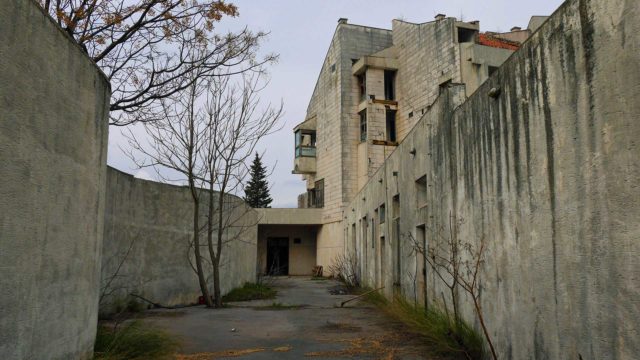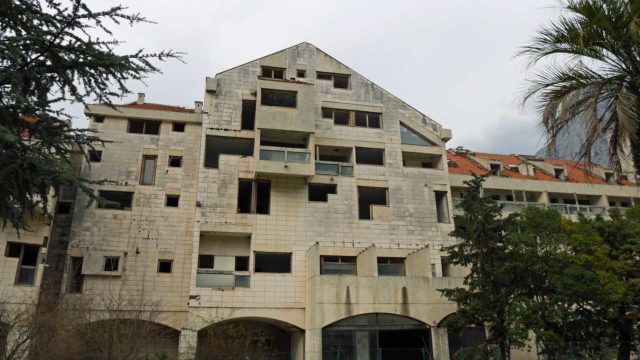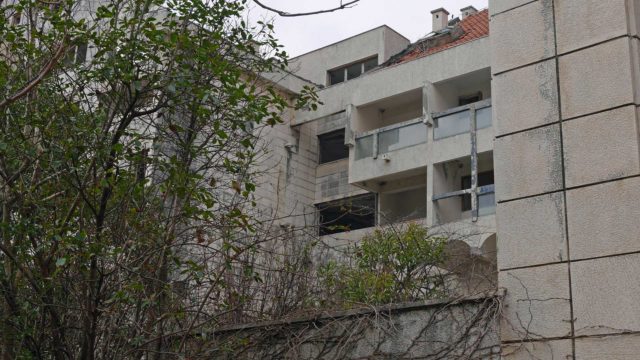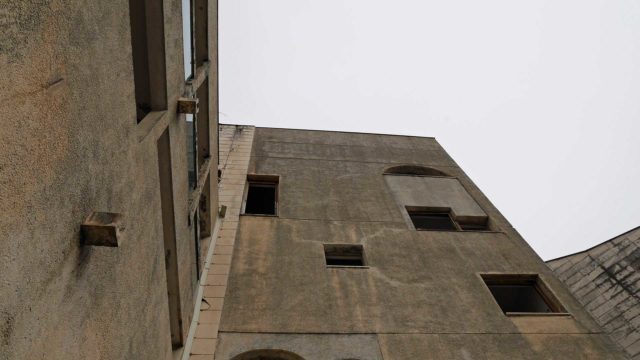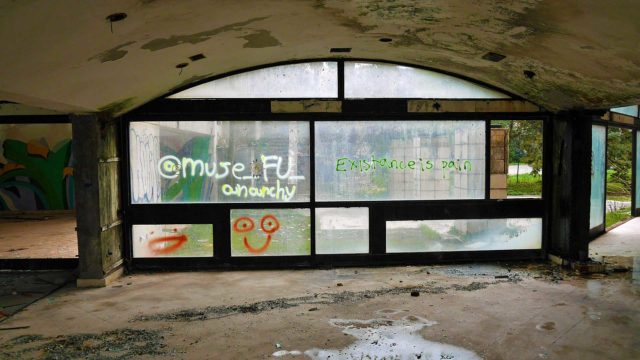 Another Article From Us: Forgotten Iowa: Waterloo Greyhound Park