Pennhurst State Hospital is located in Spring City in southeastern Pennsylvania.
This hospital was originally called the Pennsylvania Eastern State Institution for the Feeble-Minded and Epileptic, and it was later renamed the Pennhurst State School and Asylum.
The Pennsylvania legislature announced the construction of the Eastern State Institute in 1903. After this announcement, a special commission was created to consider the number of such persons who resided in the state of Pennsylvania and who needed such specialized help.
This study found that 1,146 feeble-minded people were located in psychiatric hospitals while another 2,627 could be found in almshouses, prisons, and other places.
The institution was funded by the state and the legislature insisted that the buildings were divided into two types: those housing educational and industrial departments and those offering treatment to patients.
The construction of a new specialized institution lasted from 1903 to 1908. The initial capacity of the institution was 500 patients with the possibility of additions and expansion in the future.
The first patient was admitted to the hospital on November 23, 1908. All incoming patients were classified according to various categories. The category of mentally ill was divided into those who were imbeciles or insane, while the physical category subdivided into those who were epileptic or healthy. There was even a dental category for good, poor, or treated teeth.
In the first four years of operation, Penhurst became overcrowded because of pressure to accept immigrants, orphans, and criminals as patients. This was because the state wanted to protect society from such "mentally unhealthy" people.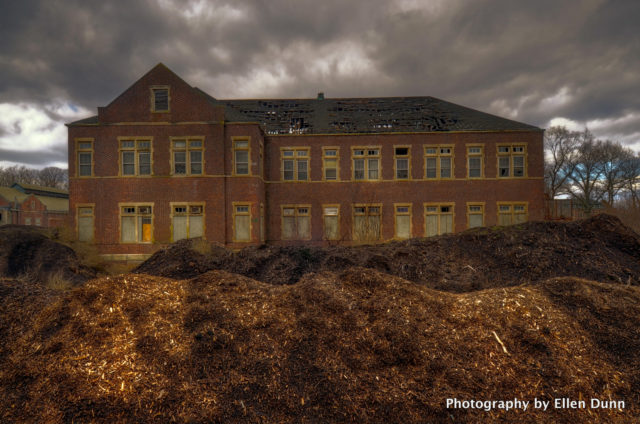 In 1916, the Board of Trustees stated that it intended to expand the institution so it could accept female patients, who were to be housed in separate cottages. However, it took until 1930 before the first buildings to accommodate female patients were completed.
In the meantime, houses for employees were also completed in 1921, and in 1929 a gymnasium and an auditorium appeared.
By that time, the institution had become self-sufficient. The Pennsylvania Railroad even created a station from which coal and other materials for the power plant could be unloaded. Additional tracks allowed boxcars to bring such supplies up to the hospital itself.
Patients were assigned to various industries which included the manufacture of mattresses and shoes. They were also engaged in agriculture, sewing, baking, and other duties that allowed their isolated community to operate without much contact with the outside world.
By the 1960s, there were about 2,800 patients in the hospital, far over its maximum capacity.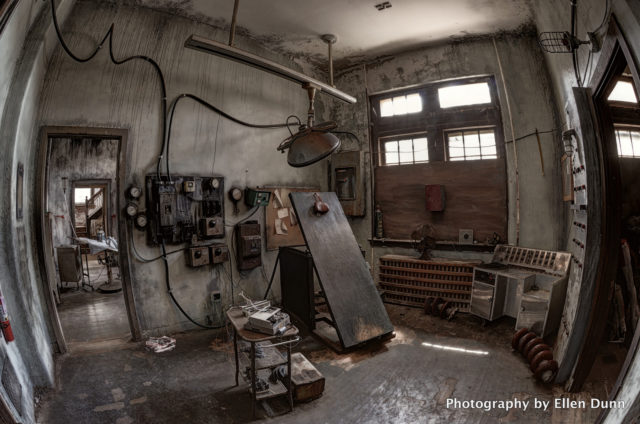 In 1968, a five-part news documentary was filmed at the Pennhurst State School and Hospital. Reporter Bill Baldini brought to light the terrible attitudes towards sick patients. Viewers were appalled at what they saw.
Many of the staff who were interviewed complained about staff shortages, a budget deficit, and the decrepit state of the hospital. Newspapers headlines referred to such abuse as "The Shame of Pennsylvania."
From that moment, lawsuits began against Pennhurst. On May 30, 1974, attorney David Ferleger filed a lawsuit on behalf of the patients. Three years later, District Judge Raymond Broderick issued a ruling that Pennhurst's conditions did violate the constitutional rights of patients.
In 1983, nine employees were indicted for charges which ranged from slapping patients themselves to encouraging patients to hurt each other.
All this legal action ultimately resulted in the Pennhurst Doctrine, a legal principle which became a binding precedent after the landmark case of Halderman v Pennhurst State School and Hospital.
Pennhurst was finally closed on December 9, 1987, and the 1,156 patients were relocated.
Initially, the former asylum was used as a care home for army veterans. Then, in 2001, local authorities approved a private development and sold the building to a developer for $2 million.
Pennhurst has been added to the list of most at-risk properties in the state of Pennsylvania. It also has a place among the International Coalition of Sites of Conscience, a worldwide network of historical sites dedicated to memories of places that witnessed a struggle for justice.
In 2010, after a partial restoration of the building, the former asylum opened as a haunted house attraction. It had a mixed reception as the company filled the buildings with fake skeletons, coffins, exam tables, and other macabre exhibits.
Former asylum patients felt that this was too offensive to the memory of those who had suffered in such places, but the organizers are quoted as saying that "by no means is our event a mockery of that."
For a short while, there was a composting and food waste services site there run by Penn Organic Recycling LLC.
In 2015, talks began about opening a museum on the site. At the end of 2016, some of the buildings were demolished.
All photos are provided by Ellen Dunn Photography. You should check her Flickr account for more photos of abandoned places and amazing landscapes!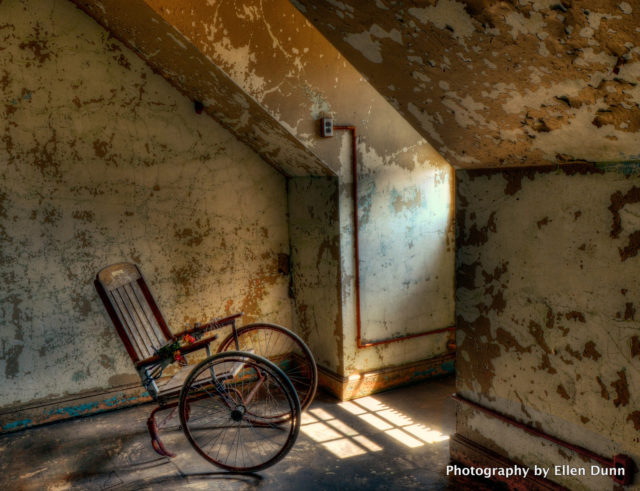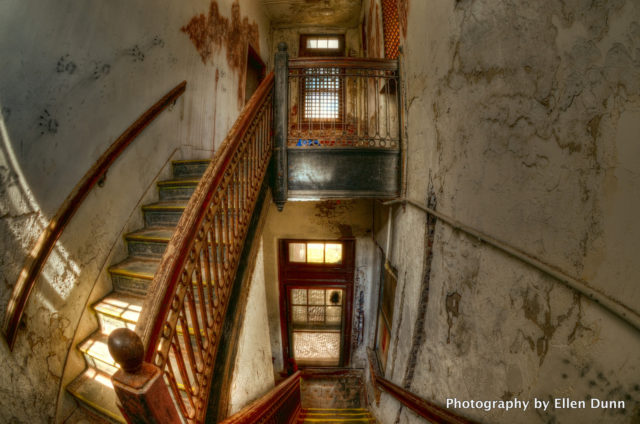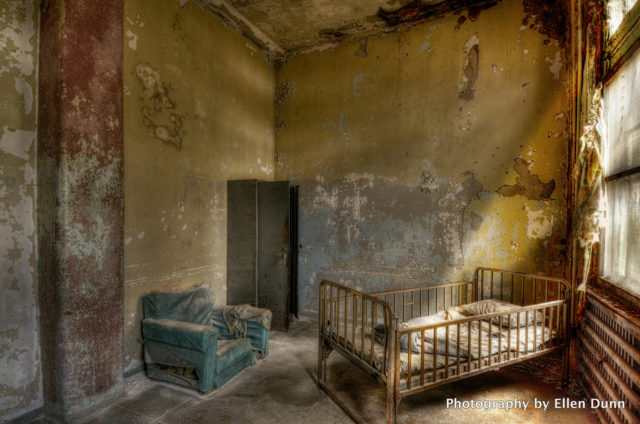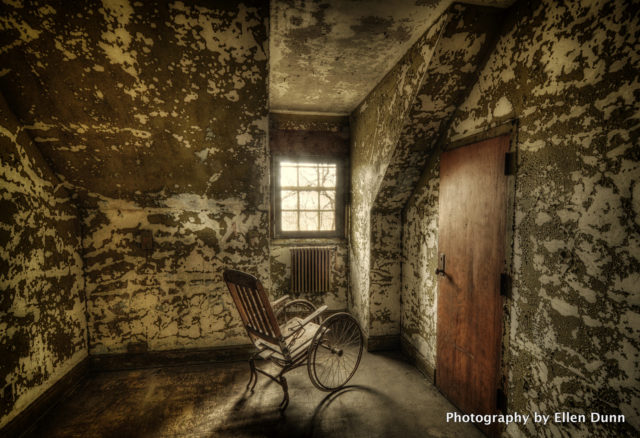 Derelict McMillan Sand Filtration Site Washington DC