A small coastal island called Yim Tin Tsai is located in the Sai Kung District in the far northeast of Hong Kong. It is not to be confused with another island in Hong Kong, also called Yim Tin Tsai, which is located in Tolo Harbor.
The total area of Yim Tin Tsai is only 0.24 square kilometers (0.09 square miles). Its name translates as "Little Salt Field," a moniker it was given due to the fact that its original settlers were engaged in the cultivation of salt. Today, it is sometimes referred to as "Ghost Island."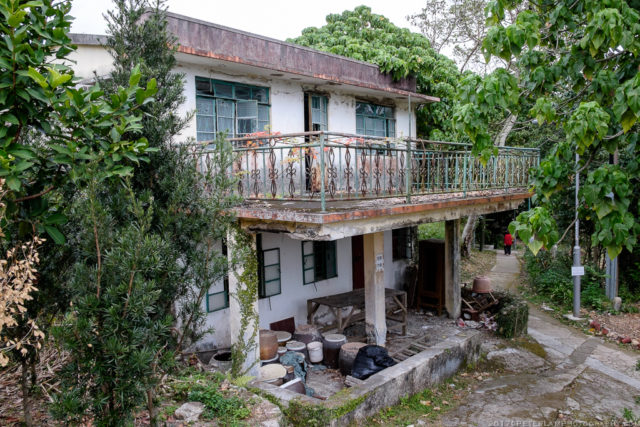 In the 19th century, the first settlers arrived on Yim Tin Tsai, the Chan family from the Hakka clan. They soon began to equip themselves with everything they needed to build houses and raise their families. Their main activities were initially salt production and then farming and fishing.
By the second half of the 19th century, there were about five salt fields in Hong Kong, the smallest of which was on Yim Tin Tsai. Local residents created and cultivated a salt field with an area of ​​24,000 square meters (about 28,700 square yards).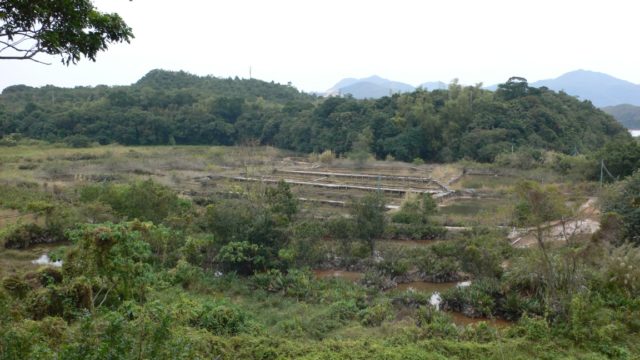 In 1866, the first of the island residents had been baptized and a chapel had been built. Nine years later, all the inhabitants of the island had been baptized and embraced the Catholic faith. In 1879, an Austrian priest and missionary named Joseph Freinademetz began the construction of an improved chapel on the island of Yim Tin Tsai.
https://www.youtube.com/watch?v=qTwmhiyYL4Y
By 1890, a new chapel had been constructed in the Italian Romanesque-style, and it was consecrated the same year. Standing next to it was the Ching Po School, which closed in the 1990s due to a lack of students.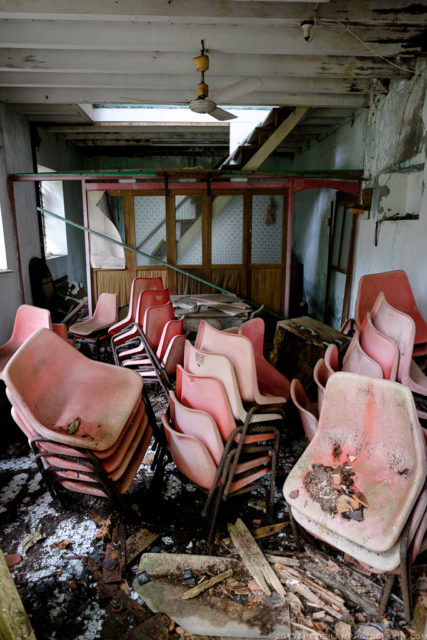 Sources indicate that at the peak of the island's development, the population of Yim Tin Tsai consisted of between 500-1,200 inhabitants. However, locals eventually began to leave the island to settle in more urban areas of Hong Kong where there were more options for work, better education, and a very different lifestyle.
All the residents had left by the 1990s. According to a census conducted in 2013, the island is now home to only one part-time resident named Colin Chan who works as the island's caretaker. He is a descendant of the original settlers and lived on Yim Tin Tsai until he was seven years old. Today, he lives in the nearby village of Sai Kung.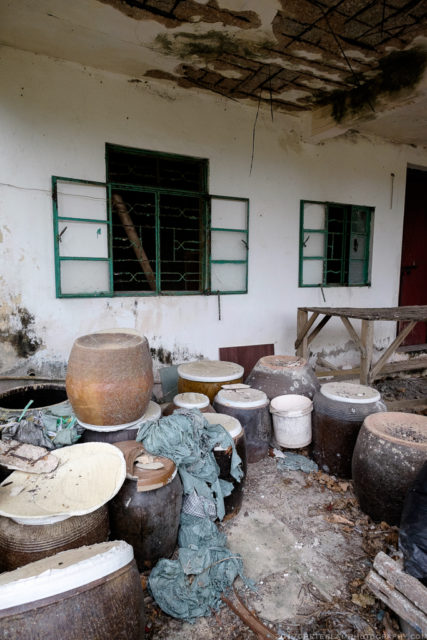 Colin was elected village representative in 1999 and set about pulling together a community of people who'd lived on the island and wanted it preserved. When Joseph Freinademetz was canonized in 2003, global interest in Yim Tin Tsai grew as people saw it as a place of pilgrimage due to Freinademetz's connection.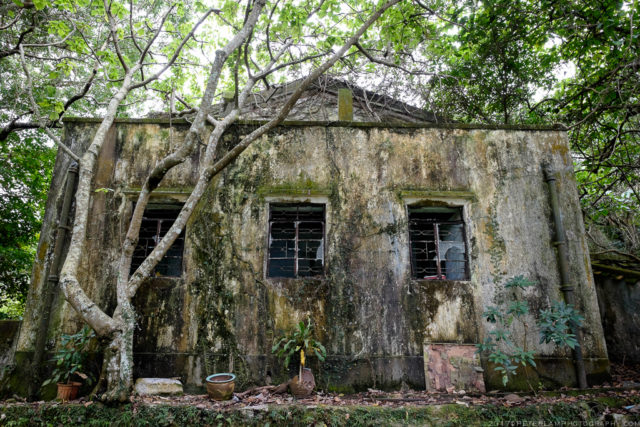 The island is most often reached in 15 minutes by taking a private ferry from the pier in the neighboring city of Sai Kung. Since 2018, it has been possible to walk to Yim Tin Tsai via a bridge from the neighboring island of Kau Sai Chau.
Near the ferry pier on Yim Tin Tsai you can see a museum, a small gift shop, a few eateries, and public toilets, all of which have been specially installed for tourists to the island.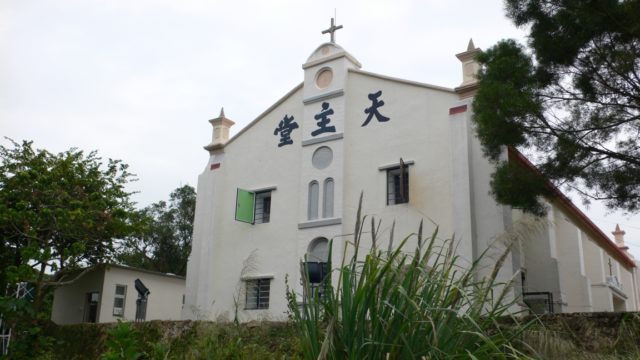 St Joseph's chapel has been renovated three times, most recently in 2004, and is also a Grade III listed building. In 2005, the chapel received the Award of Merit that is part of the UNESCO Asia Pacific Heritage Awards for Cultural Heritage Conservation.

Inside the abandoned houses, visitors can find some furniture and other personal items that were left behind when the inhabitants moved.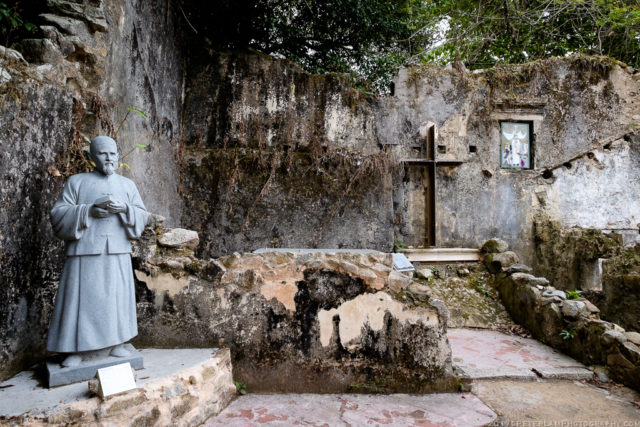 Interestingly, there are stained-glass windows in many of the houses, depicting scenes from typical village life. Such stained-glass windows were installed as part of an art project that appeared as part of the first-ever Yim Tim Tsai Art Festival in 2019.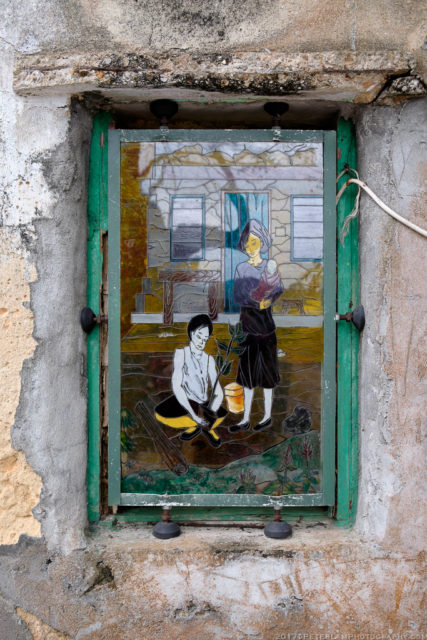 Peter Lam, who has kindly given us his permission to share his photographs, runs his own website where he publishes stories about his travels. He calls it his little corner of the Internet!
Peter has a large collection of photographs and welcomes anyone who wants to provide feedback or just contact him about his pictures. You will find posts about many different locations, most of them from Toronto and Hong Kong as he splits his time spending between those two cities.