Throughout the year, we've published many articles about places that have been abandoned by humanity and forgotten by society. It's only natural that such locations gather ghost stories.
We have put together a two-part article to celebrate the spooky tales associated with those properties we've written about at Abandoned Spaces in 2020.
West Virginia Penitentiary, Moundsville, America

A prison is a place of misery for many during their lifetimes, so it's unsurprising that old prisons often have plenty of ghost stories associated with them. As such, West Virginia Penitentiary seems the perfect place to kick off our 2020 Halloween two-parter.
The West Virginia Penitentiary is an impressive building constructed in the Gothic style with crenellations, battlements, and turrets. It was constructed in the 19th century, ironically by prisoners, and is located in Moundsville, West Virginia.
The prison was the scene of a large, pre-planned riot on January 1, 1986. The inmates had chosen this date because it was a holiday and many guards would be off-duty. The prisoners were successful in negotiating with the governor, and they managed to secure a new cafeteria among other things.
The prison closed in 1995 when there were only 600-700 inmates and 32 prison officers.
During its operation, nearly 50 prisoners took their lives, and there were several fatalities during the riots that occurred there. It's no wonder then that ghostly goings-on have included sightings of "shadow men" and the sounds of chains, screams, voices, and footsteps.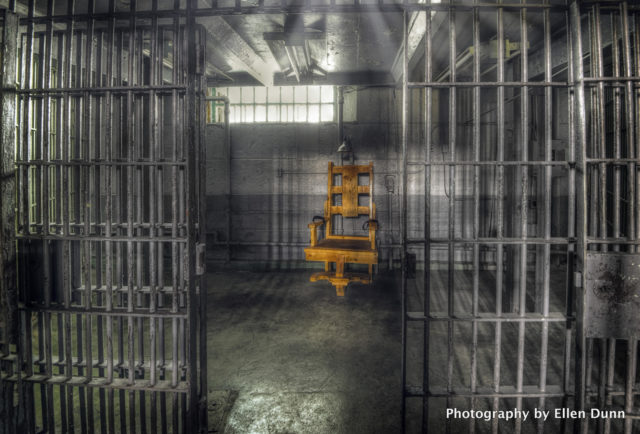 A headless ghost that is said to haunt the halls of this prison is thought to be either RD Wall or Frank Hyer, both of whom were accidentally decapitated during their time at the penitentiary. Some visitors describe seeing the circular cage through which prisoners were brought into the prison moving on its own as if ghostly inmates are still being processed.
To learn more about one of the most haunted sites in West Virginia, check out our article on it here.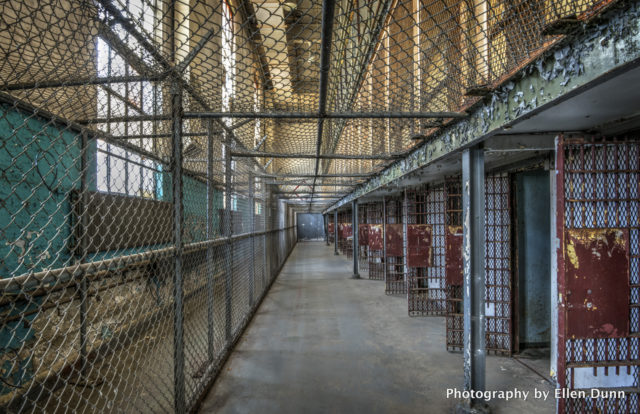 The House of Wills, Cleveland, America

The House of Wills was a funeral home that was owned by John Walter Wills, one of the most prominent African-American entrepreneurs in Cleveland. This distinctive building was designed by Frederick Willaim Stribinger and was constructed in the Gothic style.
The funeral home is to be found at 2491 East 55th Street in Cleveland. Before Wills bought it in 1942, the building was actually an opera house. When the funeral director took it over, he retained many of the interior design features. What had been a banqueting hall was turned into a casket showroom known as the Cloud Room.
The House of Wills went on to become the largest funeral home business in Cleveland, and the company operated for several years. However, many of the ghosts associated with the building don't date from that time, but from its later uses.
At one point, the building was repurposed as a hospital for Hungarian immigrants, and those who lost their lives either at their own hands or the hands of the doctors are said to still haunt the building today. The House of Wills was also used as a speakeasy during prohibition, and the violence associated with that time has added to its collection of spirits.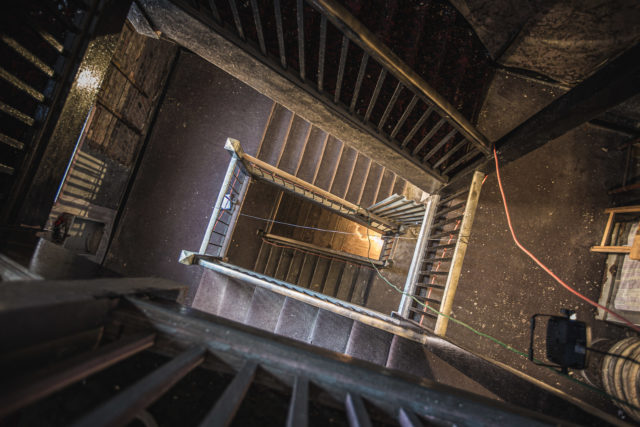 While visitors report the normal haunted phenomenon of disembodied voices and footsteps, a man in a white suit has also been sighted.
As Halloween approaches, paranormal tours are offered at this spooky site, so why not head over and check it out for yourself? Alternatively, you can read our article about this grand building here.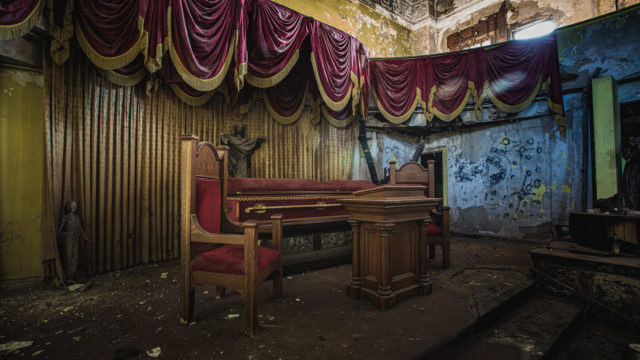 Craco, Basilicata, Italy
Craco is not an abandoned house – it's a whole town in southern Italy that has been abandoned for the last 40 years. It is believed that this location in Basilicata has been a human settlement since the 8th century BC. Owned by various individuals throughout the centuries, the town steadily flourished until it was large enough in 1276 to boast a university and four palaces.
Despite being struck by the plague in 1656, by the nineteenth century, the city was so large that it needed to be divided into two districts. However, famine and poor agricultural conditions led to inhabitants leaving the city in the following years. Between 1892 and 1922, about 1,300 residents sought a better life elsewhere.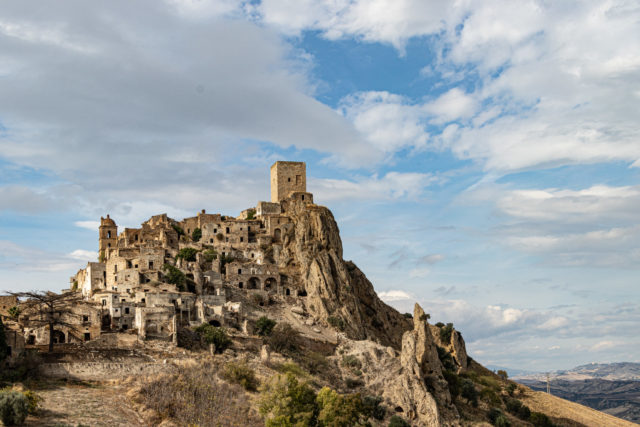 In 1963, following a series of landslides, the remaining residents were forced to leave the city. Although some people hoped to move back, a severe flood in 1972 made the place uninhabitable. An earthquake in 1980 sealed the fate of this once-prosperous city.
Given the size of the city, it's not surprising that there are various legends associated with Craco.
The most famous one concerns the Canzoniere district, an area of the city that got its name from a popular tavern. Legend has it that the beautiful woman running the tavern would seduce the patrons to a sticky end of some sort following which she'd put their remains in vinegar. She would then used the pickled meat to make the tavern's signature dish.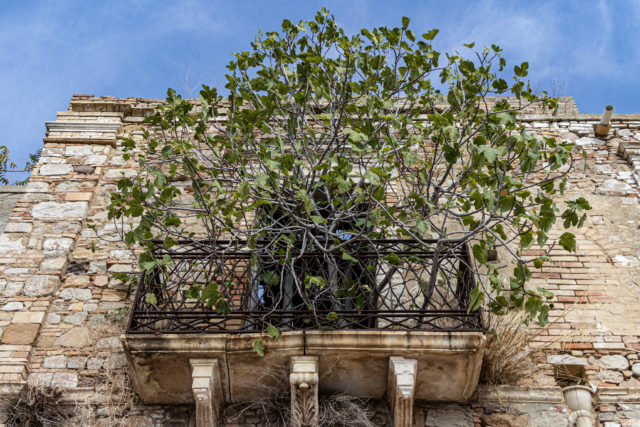 To learn more about this remarkable city and its varied history, check out our article here.
Villa Rebar, Zagreb, Croatia

Abandoned Villa Rebar in Croatia might simply be a crumbling set of ruins these days, but it was once home to a high-ranking Croatian dictator.
Villa Rebar is situated around four miles north of Zagreb, at the foot of Mount Medvednica. It once belonged to Ante Pavelić, who went on to become a key figure in the Independent State of Croatia (known as the NDH) that was effectively a puppet government for the Nazis.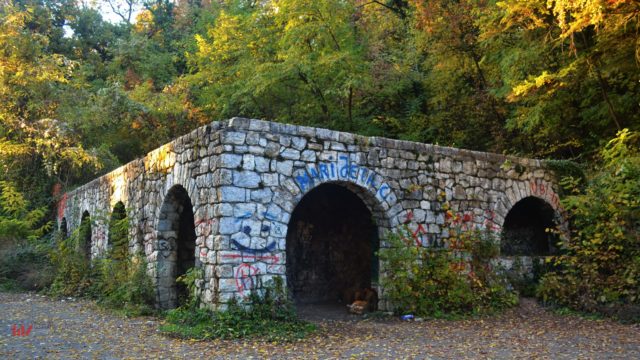 The villa was built in 1932 during Pavelić's time in the NDH. As well as luxuries such as a tennis court and impressive gardens, Pavelić was also careful to add more pragmatic elements to his estate, such as underground tunnels and a bunker.
When the Nazis were defeated, Pavelić fled to Austria, and his home was left abandoned. In the 1950s, the property was transformed into a mountain resort called Hotel Risnjak. However, a fire in 1979 put an end to that line of business.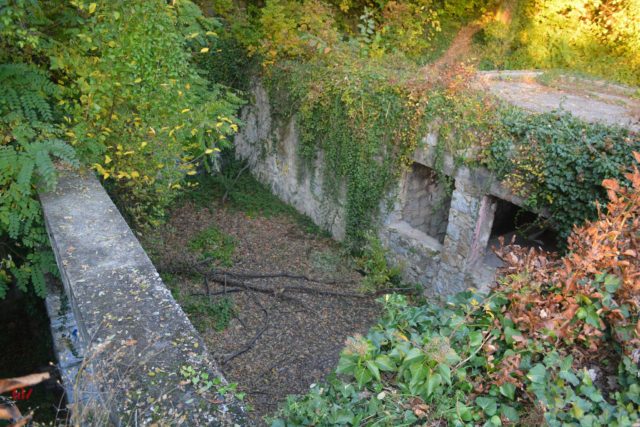 Because the upper parts of the property were constructed with timber, all the higher levels have been destroyed, leaving only the foundations and the tunnels. These naturally drew the interest of photographers and urban explorers.
Many visitors claimed they found the tunnels incredibly spooky. Reports started to surface of people hearing screams and also seeing a woman in white. Some people are even lured into the tunnels by rumors that treasure hidden by Ante Pavelić might be buried down there.
To read more about the history of this place, check out our article here.