Scotland's historic Hill House is an architectural marvel. But it's not the home's beautiful fixtures that make it stand out in the Scottish countryside – it's actually a strange, giant shroud of metal chainmail covering the entire house that draws in countless visitors each year.
Scotland's most unique heritage home
Located in Helensburgh, Scotland, Hill House was designed by celebrated Scottish architect Charles Rennie Mackintosh. Constructed between 1902 and 1904, the Modern Style home was commissioned by Glasgow-based publisher Walter Blackie, who owned Blackie and Son Publishing.
Every single part of the house was custom-made for Blackie, from the unique exterior to the furniture and interior fixtures. Blackie insisted that the home be built with unconventional materials. Instead of the brick, plaster, or wooden frame and red-tiled roof that was typical in Scottish homes, Blackie pictured grey rough-cast walls and a slate roof.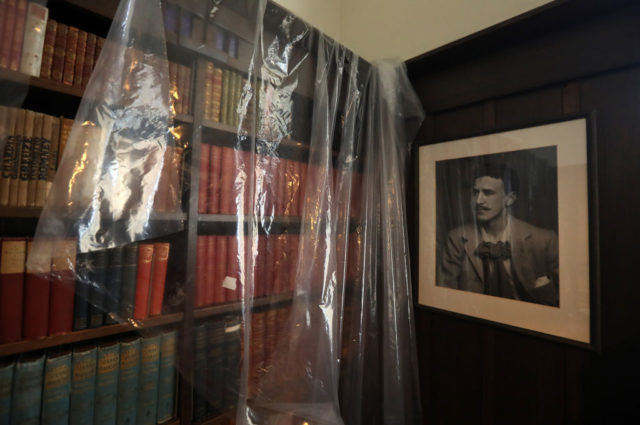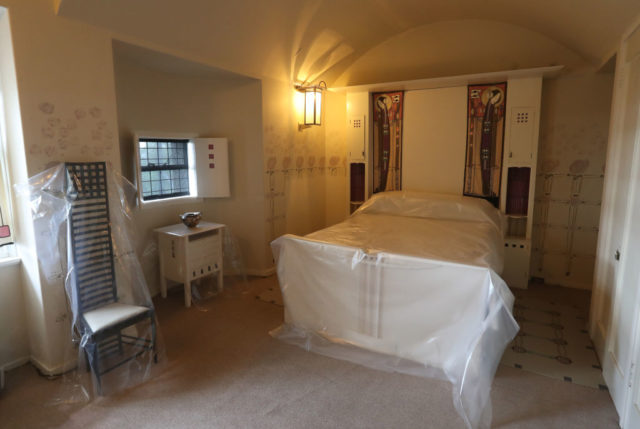 The home's plain grey exterior is a stark contrast to the rich, warm, and ornate design of its interior. Mackintosh was especially interested in reworking the "feminine" and "masculine" traditions of architecture. The design plays off the juxtaposition of the stark, masculine exterior of Hill House against the feminine qualities of the interior such as pastel colors, delicate furnishings, and minimalist layout.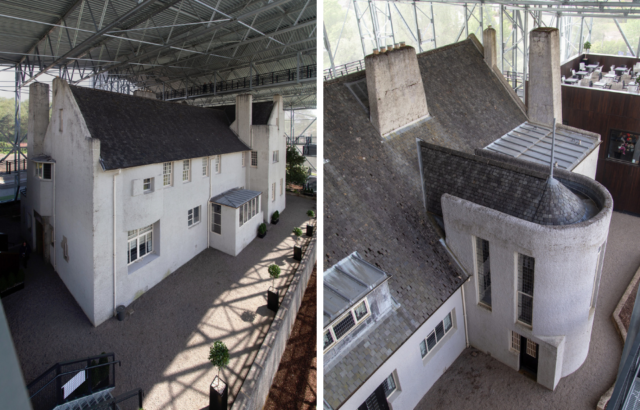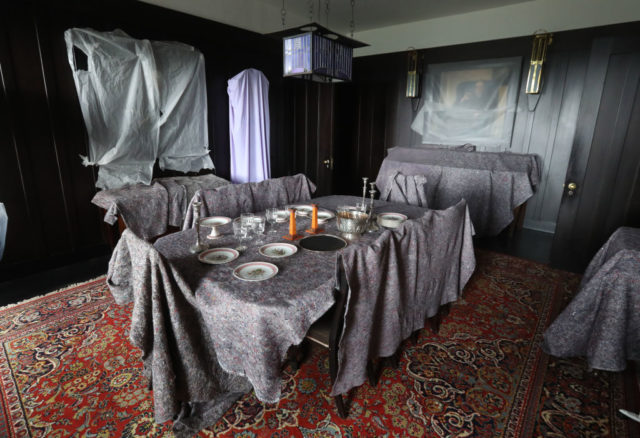 Many of the rooms echo the traditional Japanese style with plenty of windows, minimal furnishing, and wooden paneling. Mackintosh was also inspired by local flora and used motifs of Glasgow roses and Scottish thistles to "bring the outside in."
A metal 'box' is saving Hill House
While Mackintosh's interior design of Hill House was flawless, the exterior was doomed from the start. The material used on the outside of the home doesn't take kindly to the wet and rainy environment of Scotland, which over time began to erode the exterior. As the wall crumbles, the interior of the historic home is at risk of catastrophic water damage.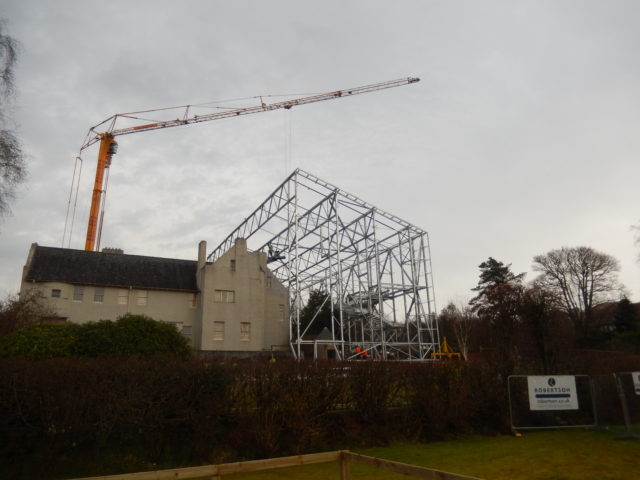 After a century exposed to the harsh weather, the National Trust devised a solution that would preserve the home for generations to come.
The ten-year conservation effort was started in 2019 and built a steel frame with a roof around the home to keep moisture out. To avoid potential rain blowing into the enclosure while also ensuring ventilation, the conservation team came up with a unique design: a massive curtain made of chainmail that surrounds the home.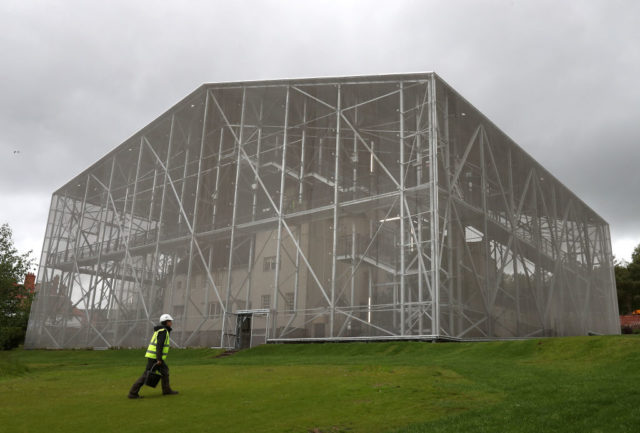 More from us: The Demolition of Hamilton Palace Was a Huge Loss for Scottish National Heritage
Dubbed the "Hill House Box," the structure includes over 30 million rings of chainmail. Interior scaffolding provides visitors with the unique opportunity to see the entire outside of the house from above. The site also features a visitor's center and offers tours of the interior for those looking to experience exactly what the home looked like in 1904.