The Namib desert is located 10 kilometers (6 miles) from the port city of Lüderitz on the Atlantic coast. In 1908, the city of Kolmanskop was founded in this desert.
There was a railway station in the city because, in 1905, the railway between Lüderitz and Keetmanshoop passed through here. It was thanks to one of the railway workers that Kolmanskop became famous.
Shiny stone
In 1908, railroad worker Zachariah Leval discovered a shiny stone in the sand. He took it to his supervisor, Augustus Stauch, who was a mineralogist. Stauch suspected that this could be a diamond, so he filed an application for a prospecting license.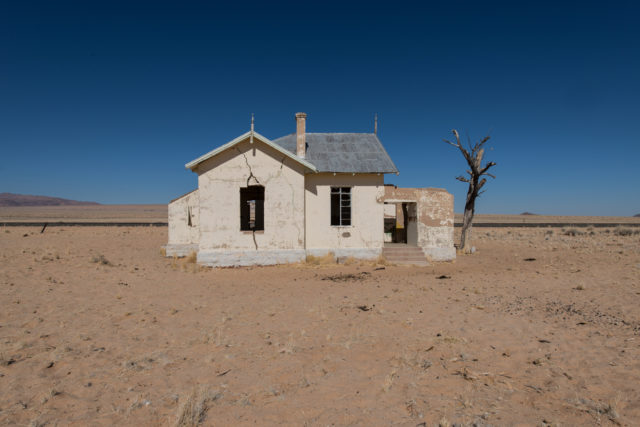 As it turned out, the stone really was a diamond — the first to be found in this city. Stauch took this stone and others to Sonke Nissen, a mining engineer in Lüderitz, who confirmed that the stones were diamonds.
Stauch and Nissen immediately acquired the right to mine for diamonds in an area of 75 acres. Only after they had secured such rights did they announce their previous discovery.
Diamond fever
Diamond fever hit Kolmanskop in 1910, and the city became host to many diamond-seekers. The stock of diamonds was so large that the city quickly became a popular destination; the flow of people coming to this city was huge. Consequently, it became the wealthiest city in Africa, although statistics show that the average population of Kolmanskop did not exceed 400 people.
In 1911, electricity, luxury houses, and other social buildings appeared in the city such as theaters, a post office, a restaurant, a gym, hospitals, a casino, and so on. Opera and theater companies were invited from Europe to Kolmanskop.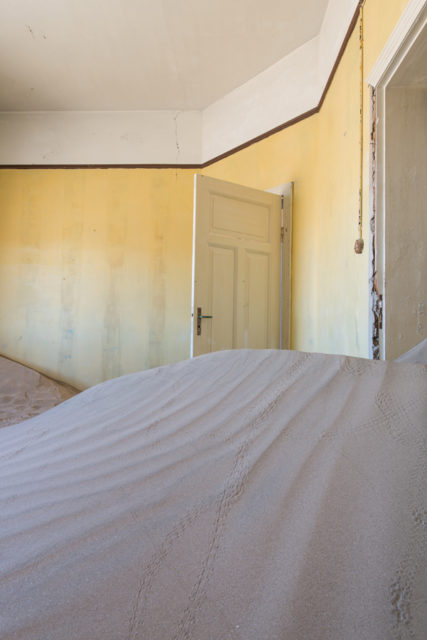 However, there was no freshwater supply in the city. Instead, water was brought in by rail and pumped into vast storage tanks. However, that didn't stop an ice factory being built in the city. It also had a brewery as well as soda-water and lemonade plants.
The miners would sift out the sand to uncover the rare gems, and then the diamonds were washed in huge factories. Ten tons of sand would yield only one or two carats of diamonds.
First World War
Before the First World War, a ton of diamonds had been mined from the sands of the Namib desert – that's about five million carats worth of diamonds. However, with the start of the war in 1914, diamond production plummeted, and diamond prices declined.
In 1915, the German colonial troops were defeated. Under the Versailles Treaty, South-West Africa came under the control of the Union of South Africa.
The economic and social consequences of the war led to the end of the diamond mining era. Kolmanskop was abandoned by all its residents in the following years. By 1956, it had become a desert ghost town. Most of the houses were almost completely covered with sand.
Nowadays
In 1980, the diamond company De Beers restored some buildings, making an open-air museum. Currently, the city of Kolmanskop is a popular tourist destination, attracting visitors with houses that are filled with sand. Tours are offered in English and German, and the duration of each tour is about an hour. You can follow Romain on instagram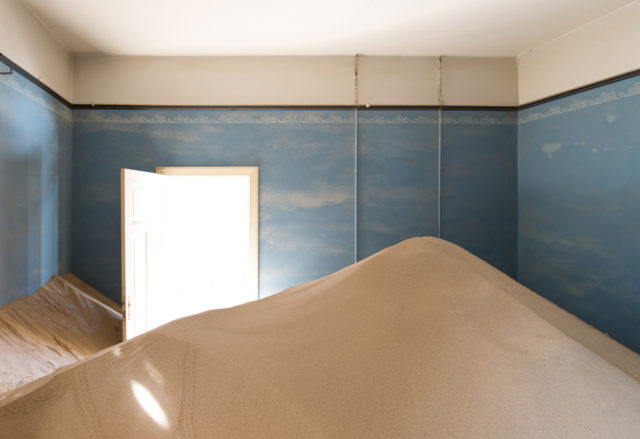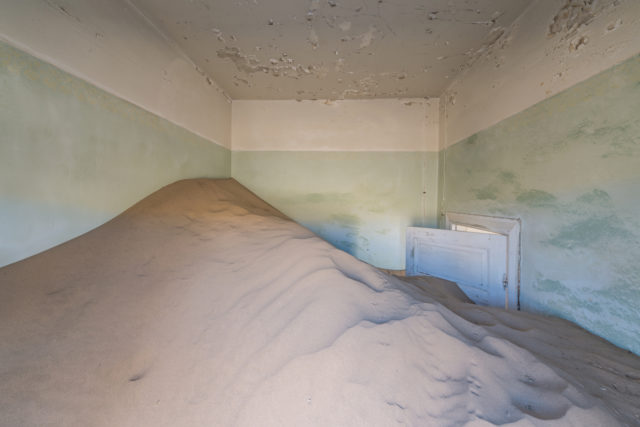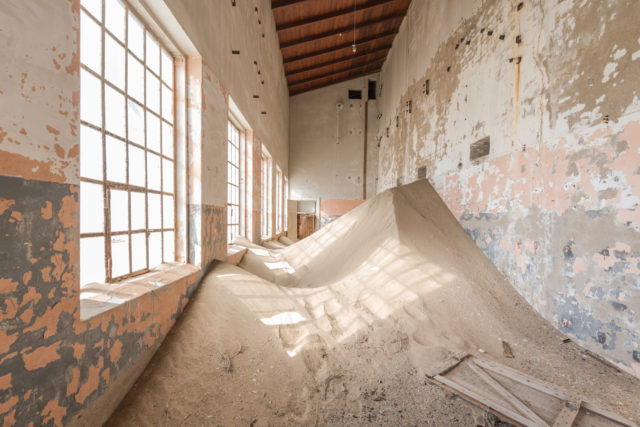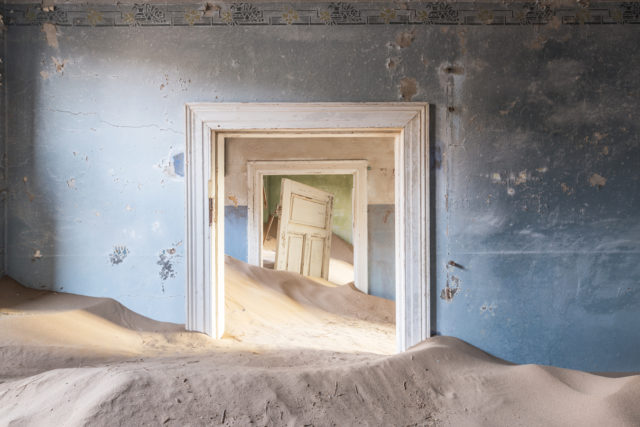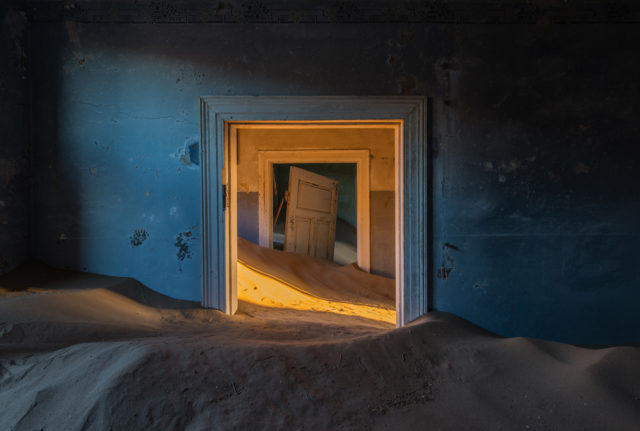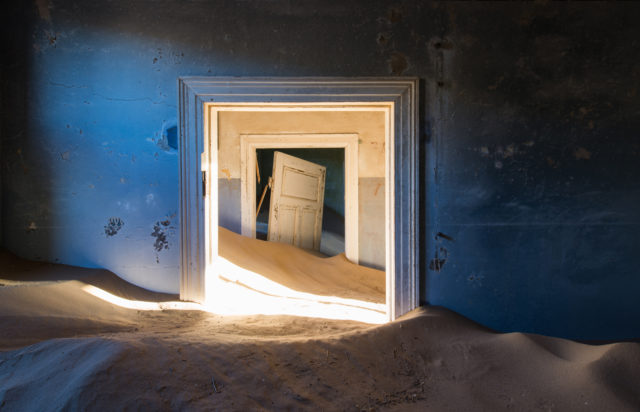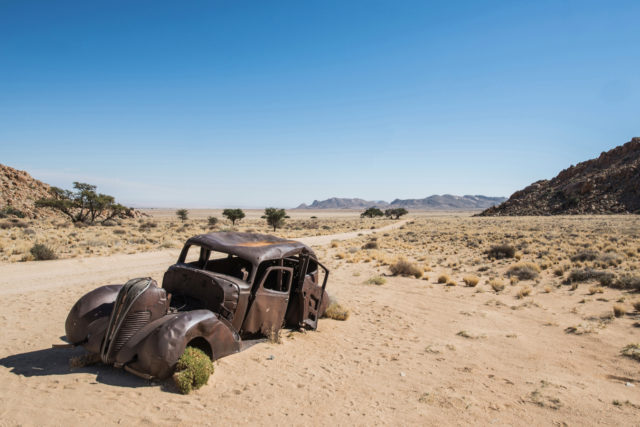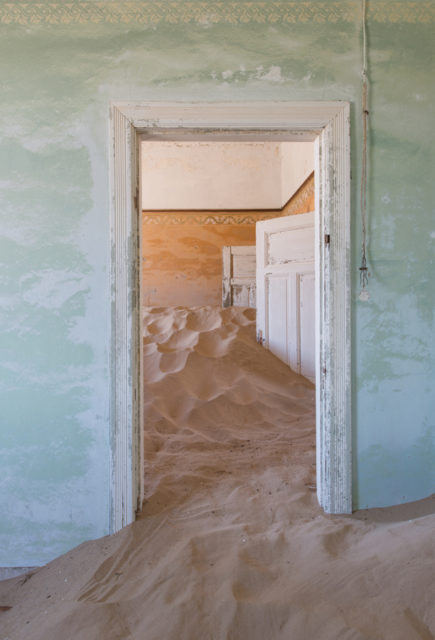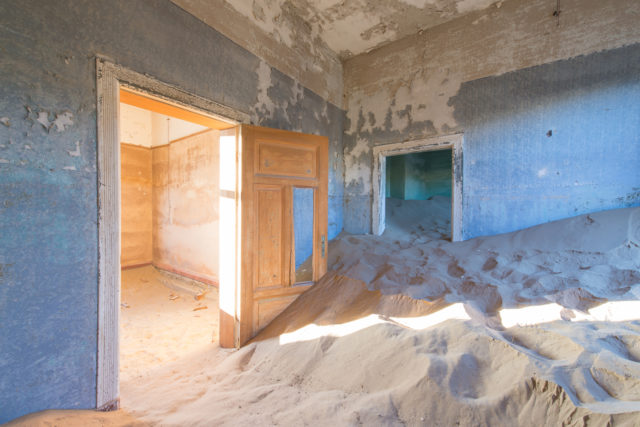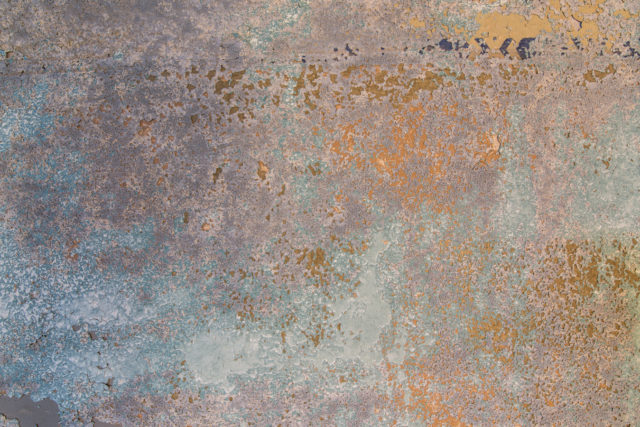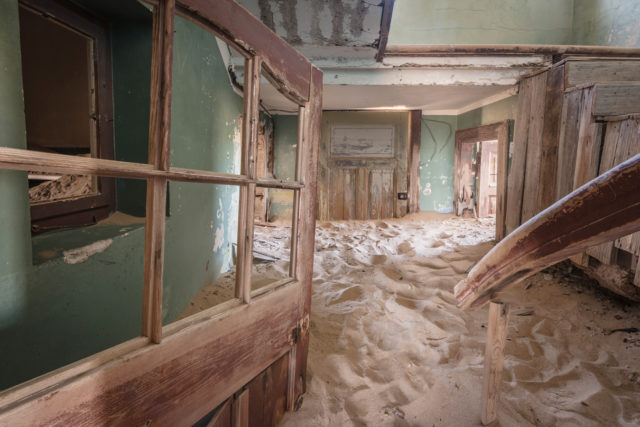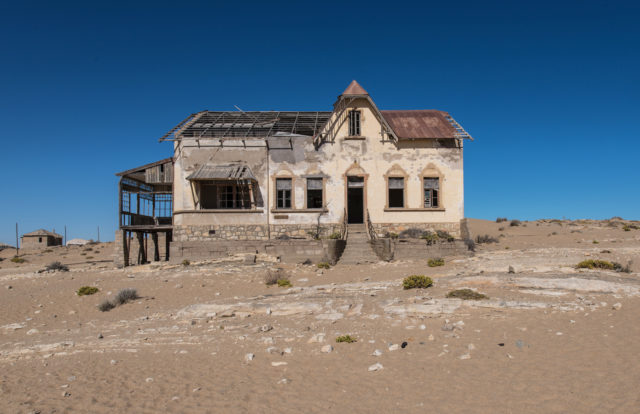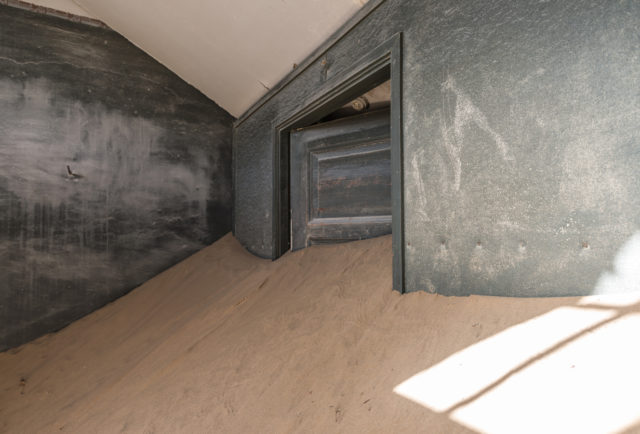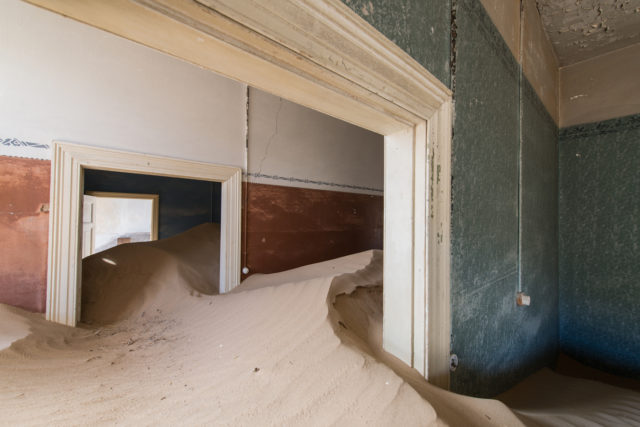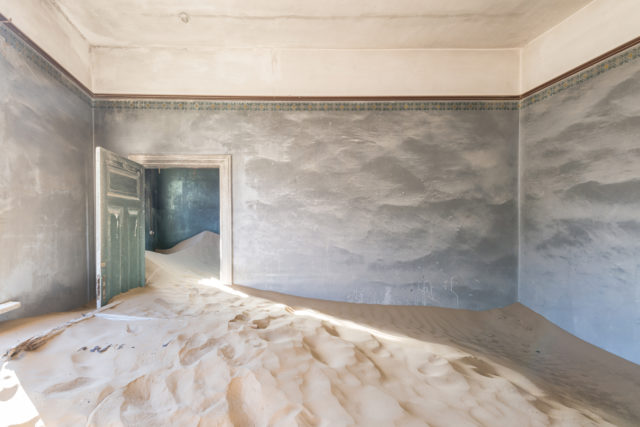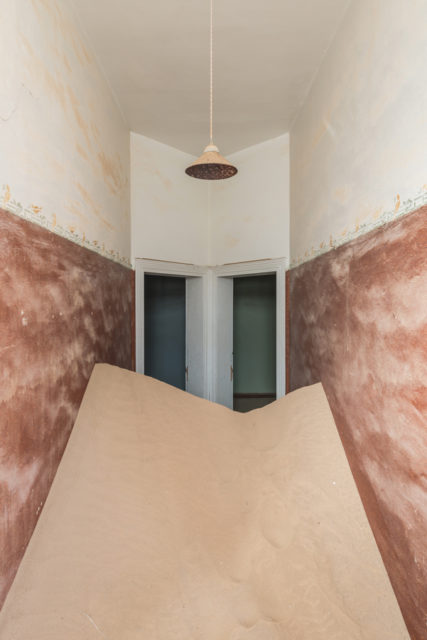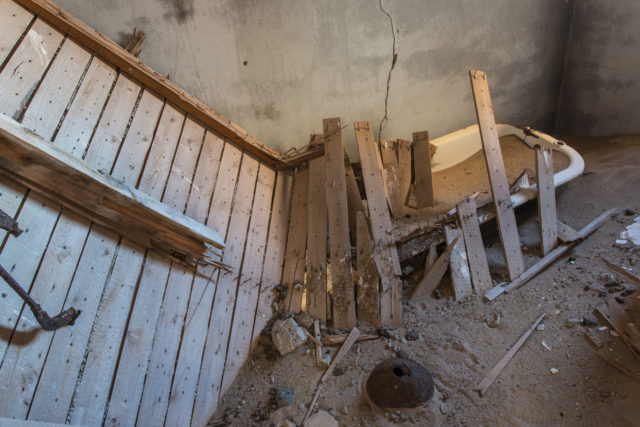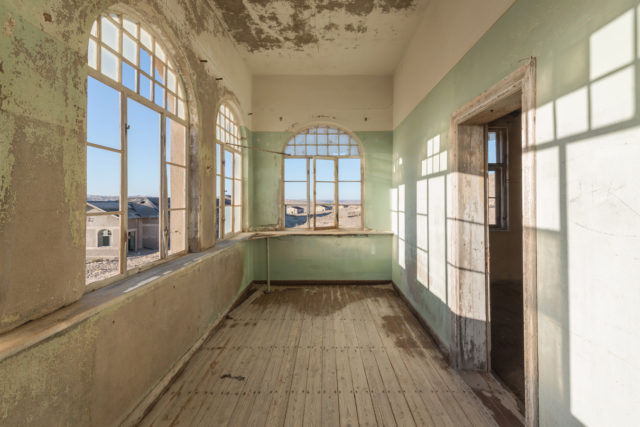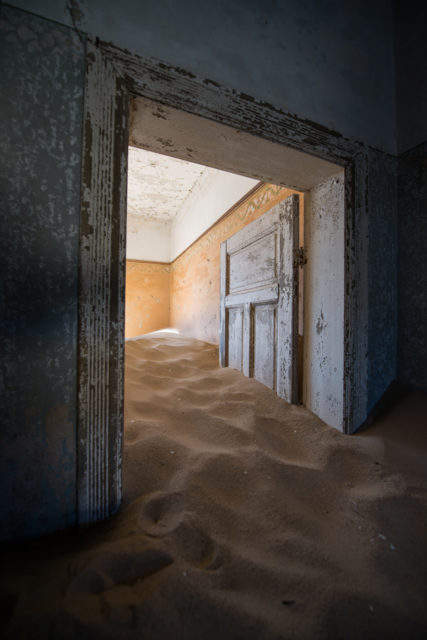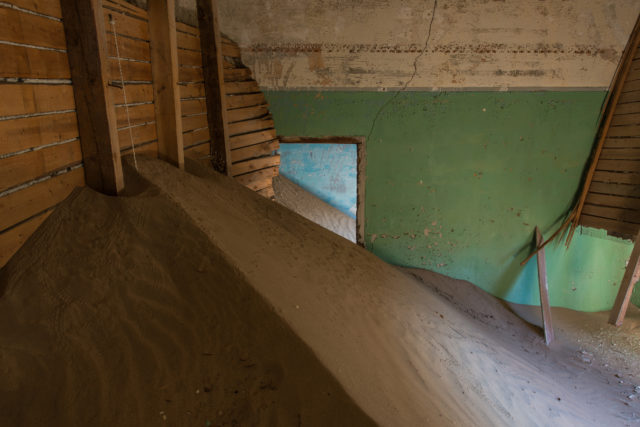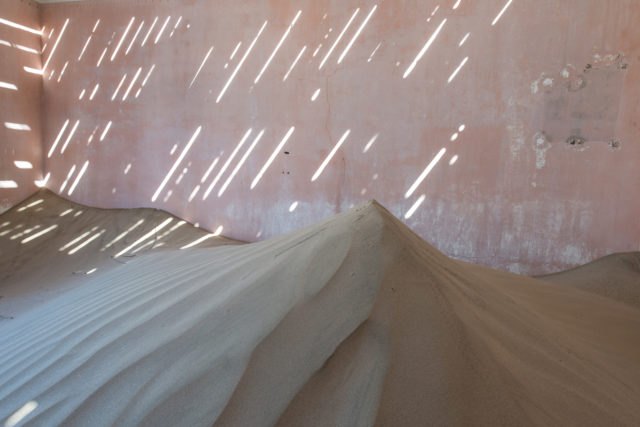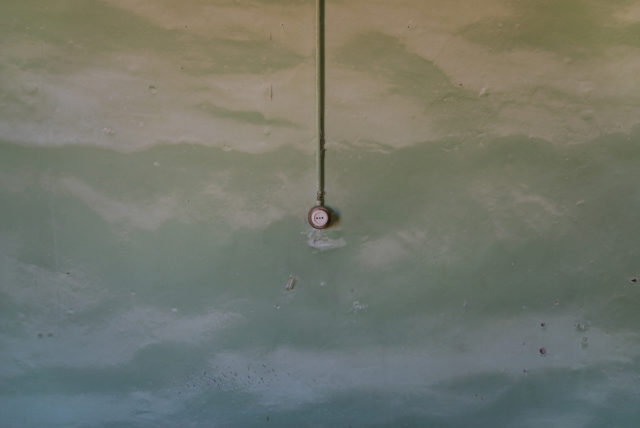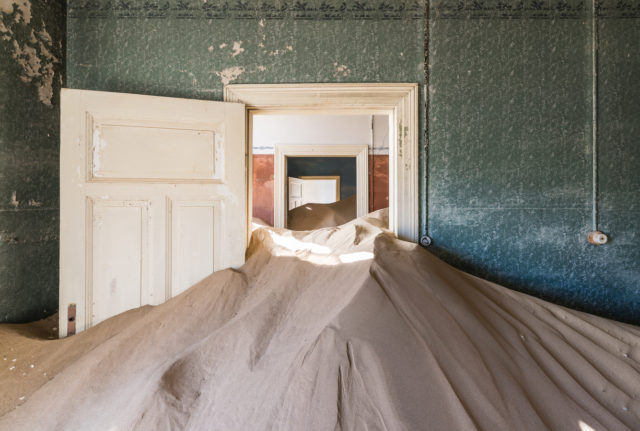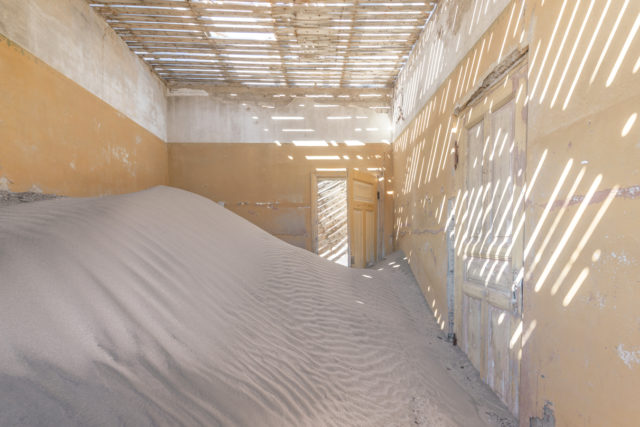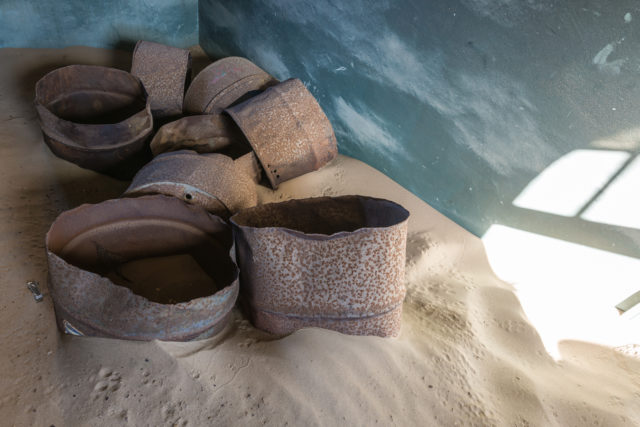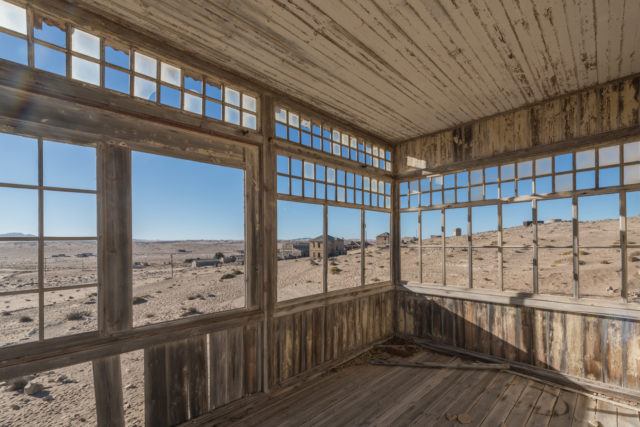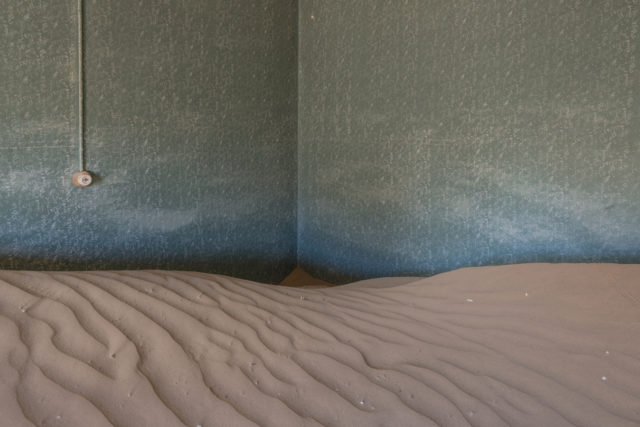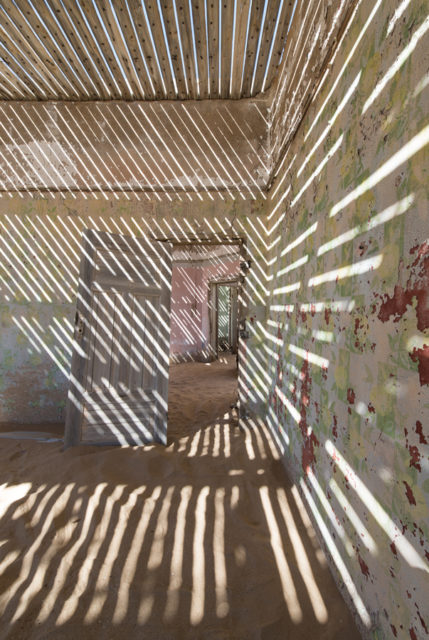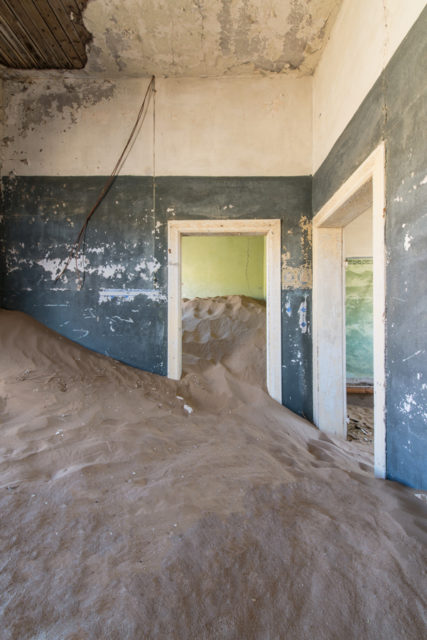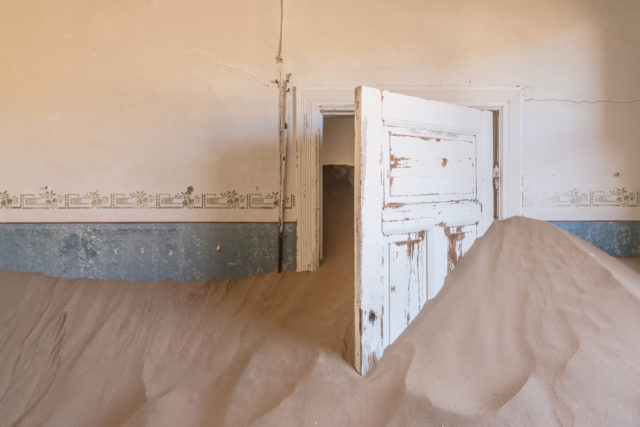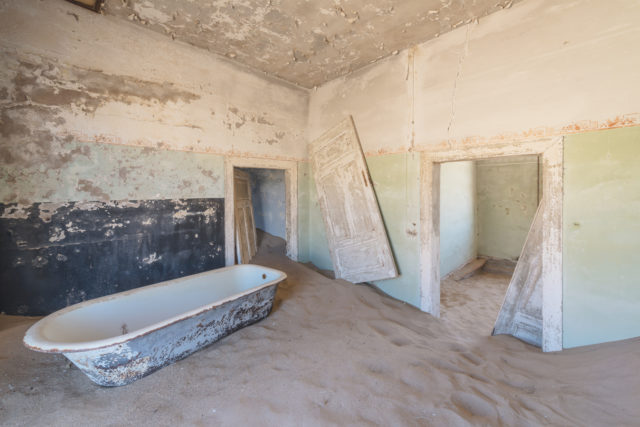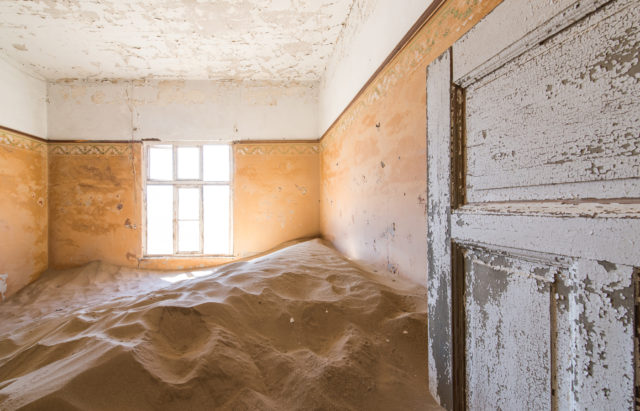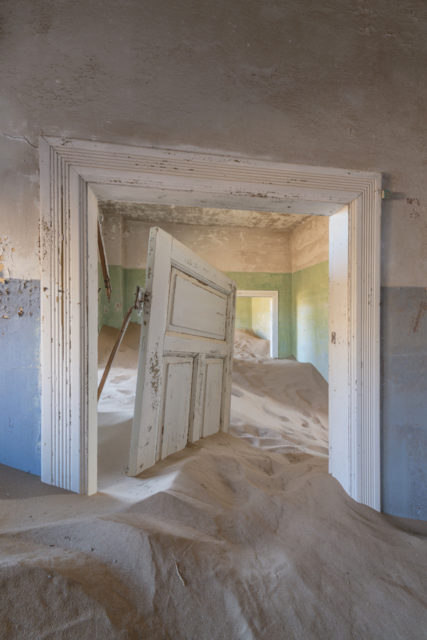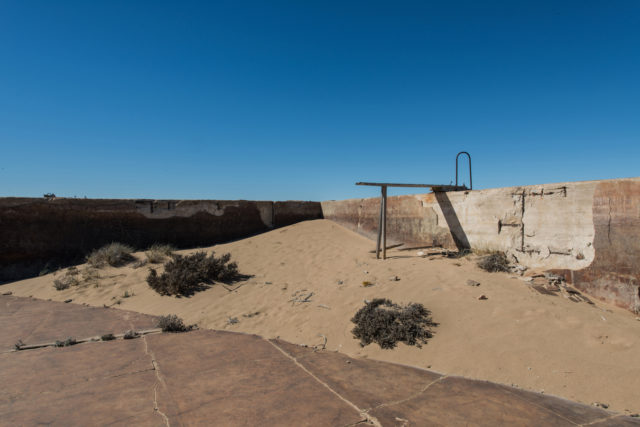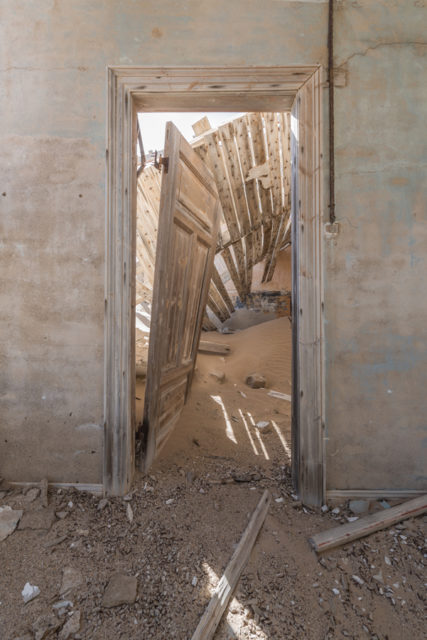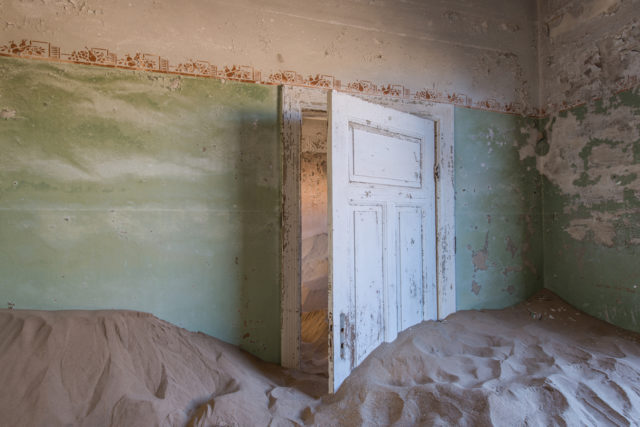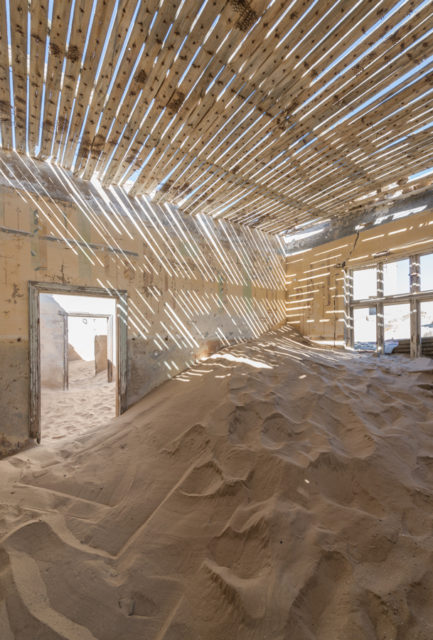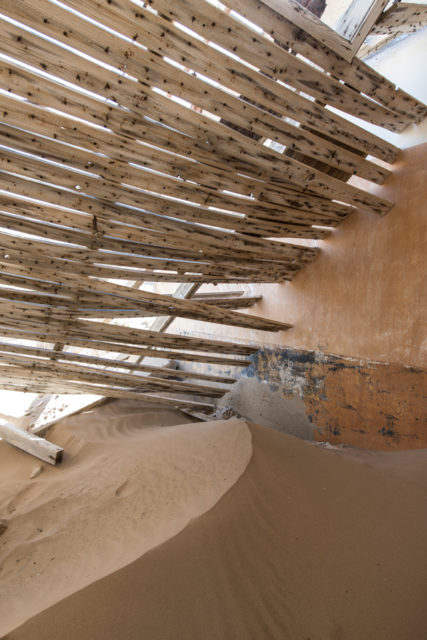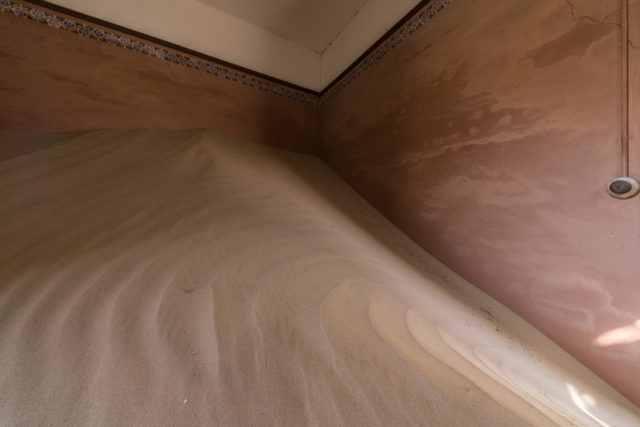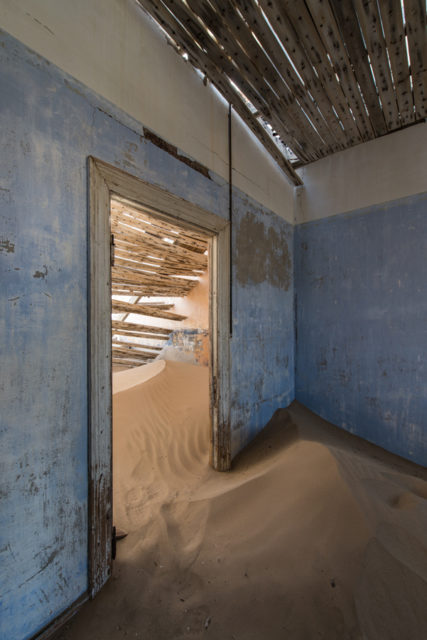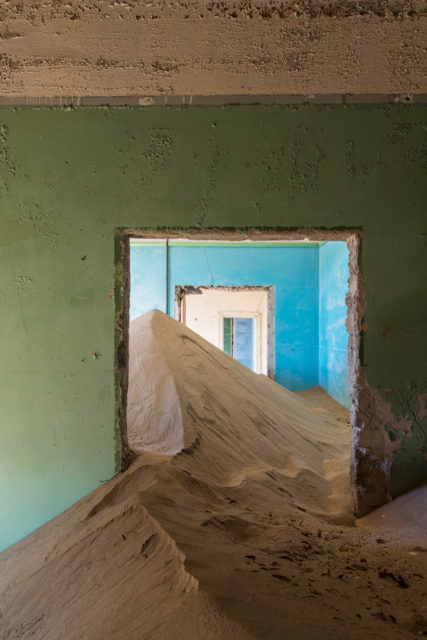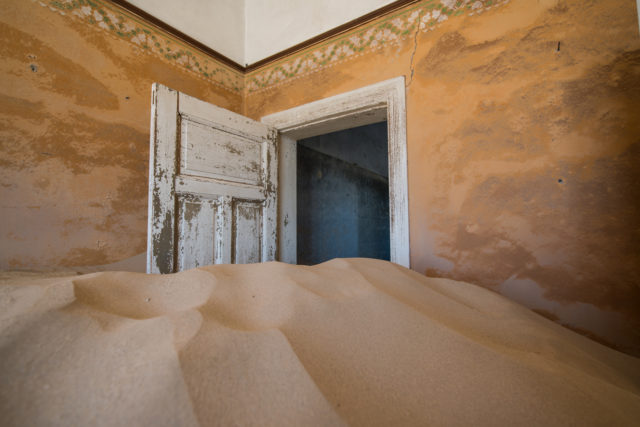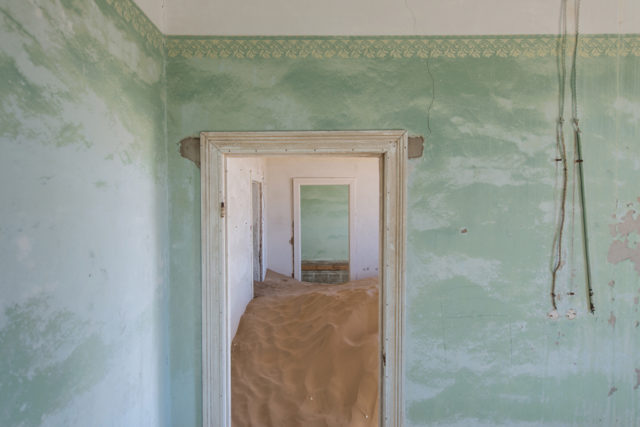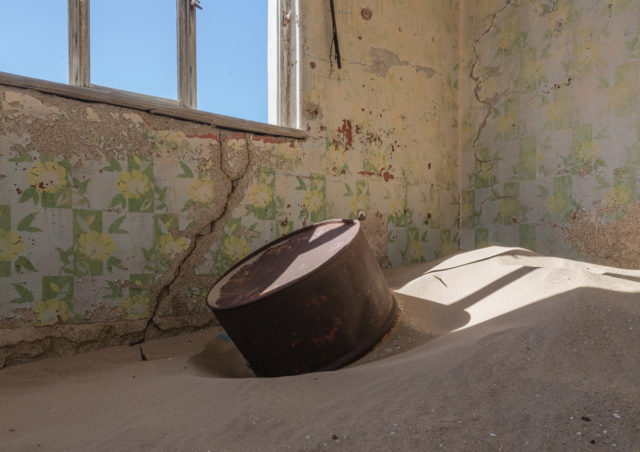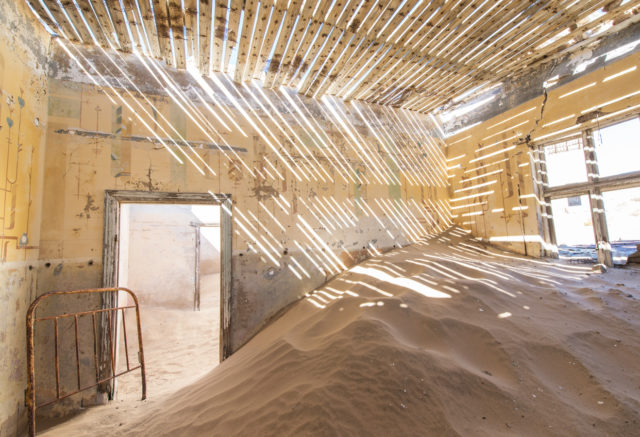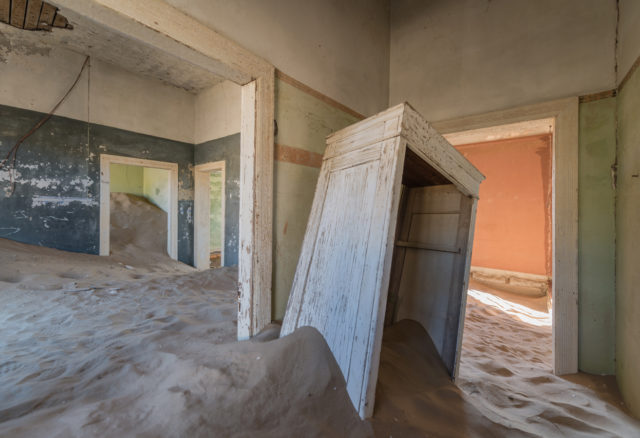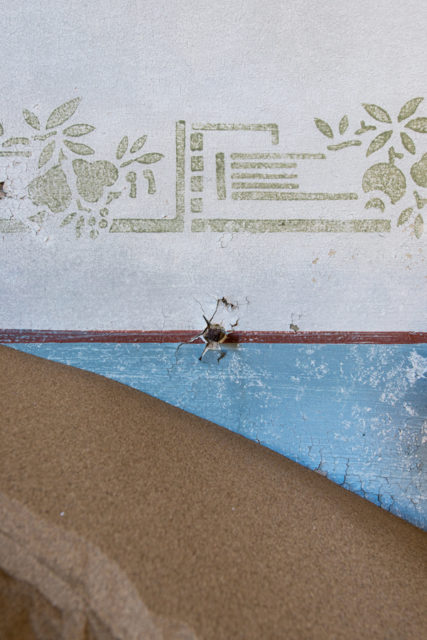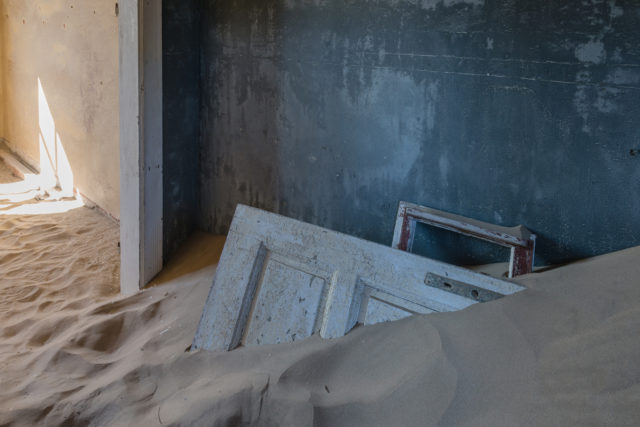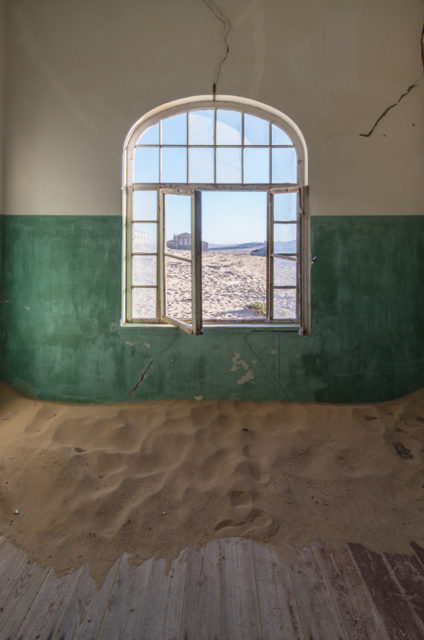 Another Article From Us: Derelict Methodist Church in Gary, Indiana