The government of Newfoundland and Labrador has revealed the oldest-known gold coin ever discovered in Canada has been unearthed on one of the province's beaches. Dating back to between 1422-27, it puts into question historians' understanding of when Europeans arrived in Canada, with Ancient Origins declaring it could "rewrite the history books."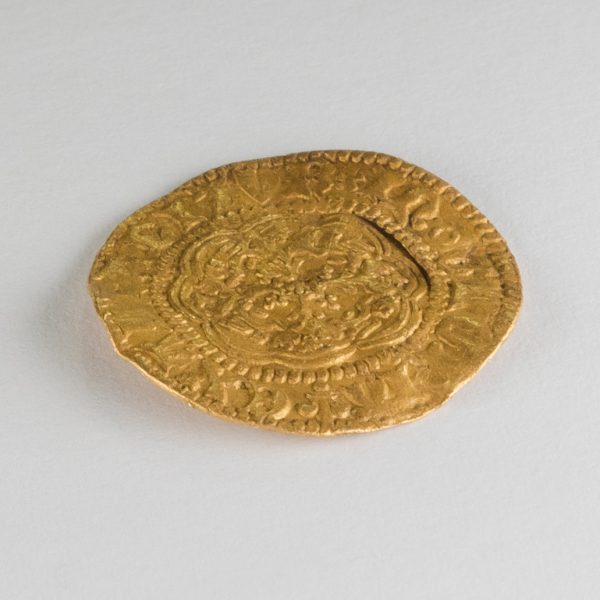 The English coin was discovered by metal detectorist Edward Hynes during the summer of 2022. It took him a bit to realize what he had. He told SaltWire Network, "It was so bright yellow and really thin, and I wasn't thinking it was a gold coin. I was thinking it was almost like a tag from something or a button, or something like that.
"I knew it was something cool," he continued. "It looked interesting to me, but of course I know nothing of English medieval coins. It's not something that I have looked into before and I knew nothing of hammered coins. The first thing I noticed was the fleur-de-lys and then the shield and I thought it was interesting. I didn't know what the writing said because it was in Latin. I sent a picture of it to my wife and just put it in my bag."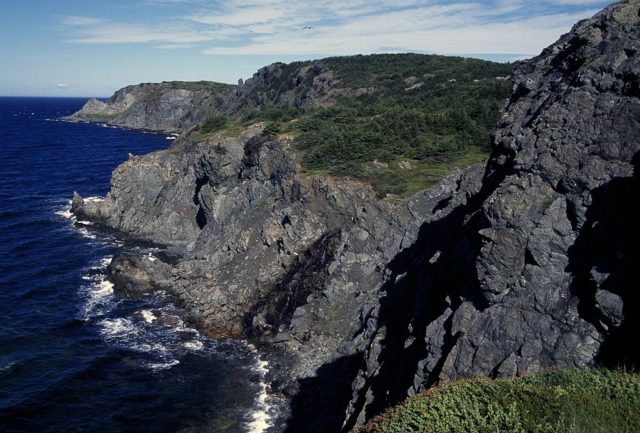 Hynes wound up contacting the provincial government, as mandated under the Historic Resources Act. The legislation gives the province ownership of historical artifacts found within its borders, and "ensures the identification, protection and rehabilitation of archaeological, palaeontological, and cultural heritage sites in the province."
In a press release put out by the government of Newfoundland and Labrador, Minister of Tourism, Culture, Arts and Recreation Steve Crocker said, "I commend Mr. Hynes for recognizing the importance of protecting Newfoundland and Labrador's heritage resources by reporting his discovery of this very rare artifact, and I encourage others to follow his example.
"These types of artifacts help us understand and appreciate the history of our province, and provide context for those who visit Newfoundland and Labrador from around the world."
According to Paul Berry, a former curator with the Bank of Canada's Currency Museum in Ottawa, Ontario, the coin is a King Henry VI quarter noble, minted sometime between 1422-27. At the time, it was worth a fair sum – one shilling and eight pence.
In an interview with CBC News, archaeologist Jamie Brake revealed the artifact is in relatively good condition, saying, "It came out of the ground looking like it had been minted yesterday."
While he refused to reveal the exact location it was found, given its age and the fact the site is not an active dig location, he did say it was discovered "in a beach near a registered archaeological site that dates back to the 1700s."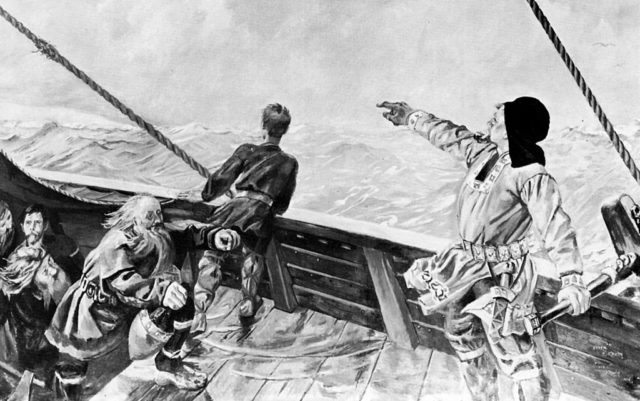 As aforementioned, the coin's discovery puts into question the current understanding of when Europeans traveled across the Atlantic Ocean and settled in North America. The accepted history is that Norse explorer Leif Erikson was the first to visit over 1,000 years ago, in 1001 AD. This was proven after evidence of a Norse settlement was discovered in L'Anse aux Meadows.
Following Erikson, the next recorded European explorer to arrive in Newfoundland was John Cabot in 1497. Just under 100 years later, in 1583, the province came under English possession and fishing operations were established along its coast.
The gold coin predates Cabot's expedition by 70 years, and is even older than the "half groat" coin discovered on the beach at the Cupids Cove Plantation provincial historic site in 2021. That artifact was dated to the 1490s.
"There's been some knowledge of a pre-16th century European presence here for a while, you know, excluding Norse and so on," Brake said in his interview with CBC News. "The possibility of perhaps a pre-16th century occupation would be pretty amazing and highly significant in this part of the world."

More from us: Archaeologists Discover Remarkably Well-Preserved 2,000-Year-Old Roman Ship
It should be noted, however, that those who have examined the coin don't believe it was in circulation at the time it was lost, meaning that, while it predates Cabot's rediscovery of Newfoundland, that doesn't mean it arrived in the province earlier than him. It could have been in the collection of someone who came to North America after.
Research is slated to continue as to the artifact's origins, with archaeologists hinting that further work may occur at the discovery site in the future.