Few ghost towns ever achieve the fame of Eagle Mountain, California, which has appeared in several Hollywood productions over the decades. The former mining settlement has been making headlines as of late, after a mystery buyer purchased the entire property for $22.5 million, without offering a hint at what their plans may be.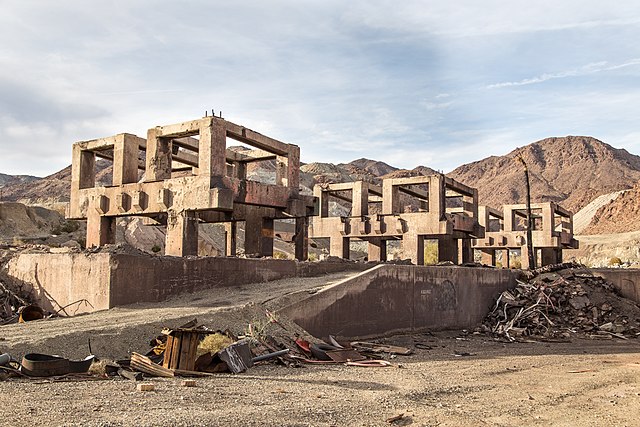 Little is known about the buyer, Ecology Mountain Holdings, or what the company plans to do with Eagle Mountain. Located near the southeast corner of Joshua Tree National Park, the 10,000-acre ghost town sold on April 17, 2023, according to records from the Securities and Exchange Commission.
Speaking with the Los Angeles Times, Levi Vincent, the president of the Great Palm Springs Film Office and the one charged with coordinating industry shoots in the area, says he's been in contact with the buyer. "We're going to continue to operate as normal," he shares, without providing further details.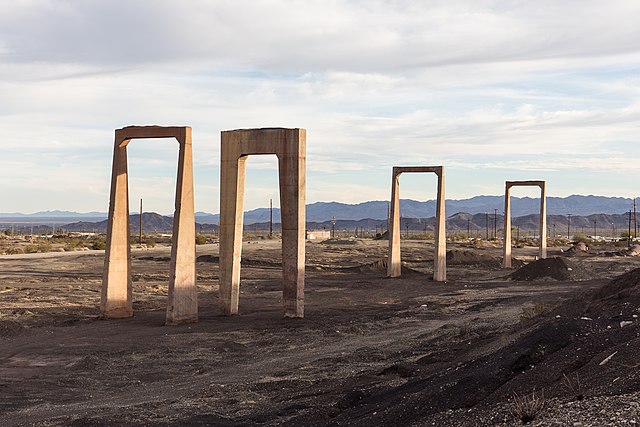 Eagle Mountain was founded in 1948 by the Kaiser Steel Corporation as a residential settlement for those working in the area's now-defunct iron mine. During its peak, it had a population of 4,000, with more than 400 houses, numerous boarding houses and dorms, and a couple hundred trailer spaces.
To keep the population entertained, an auditorium, baseball diamond, swimming pool, bowling alley and even a shopping center were erected.
While the mine and village thrived for decades, going so far as to break records for its daily production, foreign competition and growing environmental concerns led to a drop in both population and iron output. This eventually caused the mine to temporarily close in the summer of 1980, only for it to reopen that September with a crew of just 750 men.
Not long after, Kaiser announced it would be laying off workers, which resulted in an even steeper decline in population. After the high school class of 1983 graduated, the mine and town were officially shuttered.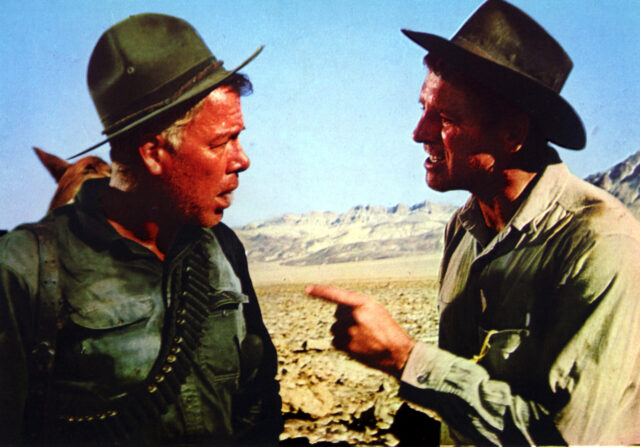 While there'd been discussions over the years as to the possible repurposing of Eagle Mountain, nothing really came from this. The only semi-successful initiative was the conversion of the town's shopping center into a private minimum security prison. It operated for just over a decade, before being closed in 2003 following state budget cuts and a deadly inmate riot.
Other proposed ideas included a landfill and recycling center.
In 2015, Eagle Crest Energy Co. brought the town, with a plan to build a $2.5-billion hydropower plant. This was met with public backlash, due to the possibility that the project could deplete local groundwater supplies. To rectify this, the company submitted an amendment to the Federal Energy Regulatory Commission, which featured a change in its proposed boundaries.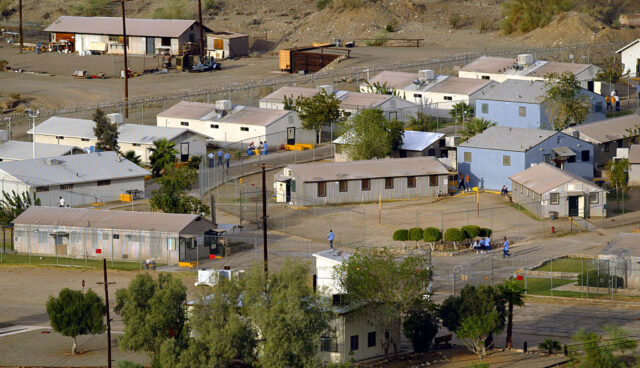 While no one has lived there for decades, Eagle Mountain has still managed to remain in the spotlight, playing host to several film productions, including The Professionals (1966), Constantine (2005), The Island (2006), Battle of Los Angeles (2011) and, most recently, Tenet (2020). It also hosted the team from Top Gear USA (2010-16) throughout the series' run.
More from us: New Species of Meat-Eating Dinosaur Discovered In Spain
Since being abandoned, Eagle Mountain has been popular with urban explorers. However, it should be noted that unauthorized access to the town is prohibited, with foremen living on the premises to keep unwanted intruders away.