Archaeologists with the Museum of London Archaeology (MOLA) have unearthed the remnants of what they believe to be an ancient Roman mausoleum "with an astonishing level of preservation." The discovery was made at the Liberty of Southwark development site, and comes just over a year after Roman-era mosaics were uncovered at the location.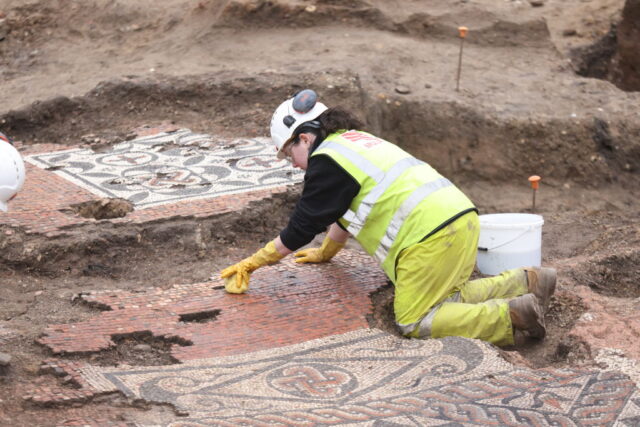 According to MOLA, the mausoleum is the most intact ever discovered in the United Kingdom. While it shows signs of having been dismantled, likely during the Middle Ages, certain aspects have led archaeologists to theorize that it was once used by wealthier Romans – there's also the possibility it could have been a family tomb.
The mausoleum consists of walls and interior floors, as well as entry steps and raised platforms. At its center is a mosaic, which is similar to those unearthed at the site in February 2022. The team of archaeologists have also surmised that the tomb underwent several renovations during its use, as a second mosaic was found beneath the first.
"All signs indicate this was a substantial building, perhaps two storeys high," MOLA wrote in a press release.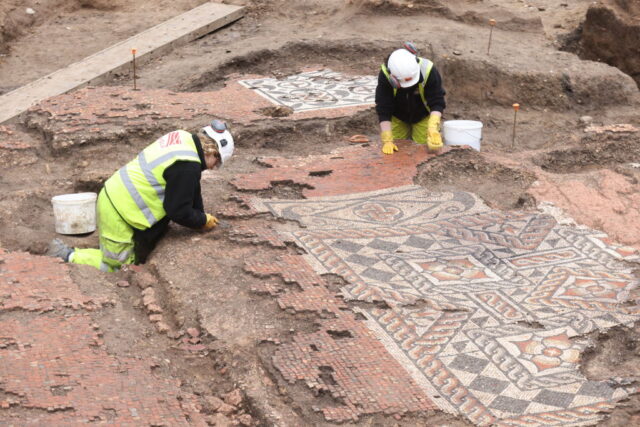 On top of the structural discoveries, the team also uncovered a hoard of coins, pottery fragments, roofing tiles and scrap metal at the site. No coffins or human remains were located within.
"This relatively small site in Southwark is a microcosm for the changing fortunes of Roman London – from the early phase of the site where London expands and the area has lavishly decorated Roman buildings, all the way through to the later Roman period when the settlement shrinks and it becomes a more quiet space where people remember their dead," Antonietta Lerz, senior archaeologist with MOLA, added in the media release.
"It provides a fascinating window into the living conditions and lifestyle of this part of the city in the Roman period."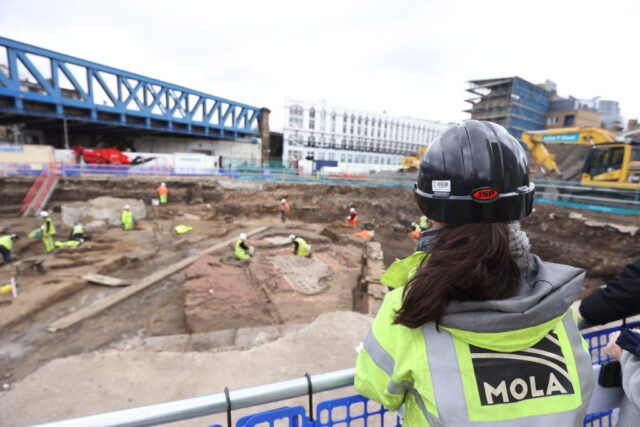 More from us: If You've Ever Wanted to Own a Lighthouse, It Might Be Your Lucky Day!
The excavations occurring at the site are being led by MOLA, on behalf of Landsec, Southwark council and Transport for London (TfL). According to the museum, the team of archaeologists aim to narrow down the age of the mausoleum. They're also hoping to have it permanently displayed for public viewing.